Are you tired of the Pokémon Go trade distance restriction? Well then, look no further! In this article, we will explore various methods to bypass the distance restriction in Pokemon Go, allowing you to trade with players from all over the world. Whether you're looking to complete your Pokédex or just want to trade with friends, these tips will help you expand your trading options. So, let's get started and learn how to trade with anyone, anywhere!
Part 1: What Are the Benefits of Trading Pokémon
Pokémon Go trading is a great way to enhance your gaming experience. Not only does it allow players to trade their extra Pokémon with others, but it also helps in completing Pokédex and obtaining rare and powerful Pokémon. Trading also allows players to connect with other trainers from all over the world and form long-lasting friendships. Additionally, trading can also be used as a strategy to level up your Pokémon, by trading them with other players who have already evolved them. Overall, trading in Pokémon Go is a fun and engaging activity that can help players build a stronger and more diverse collection of Pokémon.
Part 2: Pokemon Go Trade Distance Explained
2.1 What Is the Trade Distance in Pokémon Go
The Trade Distance in Pokémon Go is a feature that limits the distance between players who want to trade Pokémon. This restriction is in place to ensure that players can only trade with other players who are physically close to them, typically within 100 meters. This is done to promote social interaction and encourage players to explore their local neighbourhoods while playing the game.
2.2 Can You Trade Pokémon

Outside the Distance?
The short answer is, no, you cannot officially trade Pokémon outside the designated trade distance in Pokémon Go. The trade distance is a feature that limits the distance between players who want to trade Pokémon.
However, players have found ways to bypass the trade distance restriction by using VPNs, Friend Codes, joining online trading communities, or even using third-party software and apps. It's important to note that using these methods to bypass the trade distance in Pokémon Go trade is against the game's terms of service and could result in a ban or suspension of the account.
Part 3: How to Bypass the Pokémon Go Trade Distance?
One way that you can bypass the Pokémon Go trade distance limit is by using a third-party application such as a GPS Location Spoofer. There are many apps that are available for both iOS and Android smartphones, and a great example of these is the ClevGuard ClevGo GPS Location Spoofer app. This app works on any location-based app requiring no jailbreak or rooting of the phone and flawlessly simulates GPS movement and location.
3.1 What Can ClevGo do When Playing Pokémon Go?
The ClevGo app is capable of providing you with many useful features and services, such as:
Location Spoofing:k change the GPS location of your device to anywhere in the globe.
Joystick Control's for location spoofing:k Effortlessly spoof your location in games like Pokémon Go so that you can quickly move around the game's world without actually venturing outside!
Simulate GPS movement and set routes:k Using pins, you can simulate a journey and even adjust if you want the speed to appear as if you are walking, cycling, or driving.
3.2 How to Use ClevGo to Bypass the Pokémon Go Trade Distance Restriction
Download and install ClevGo on your computer, and when prompted click "Get Started".
Connect your smartphone device to your computer using a USB cable. For iOS users, unlock the phone and click "Trust". On Android, click to confirm when prompted and follow the instructions to allow USB debugging.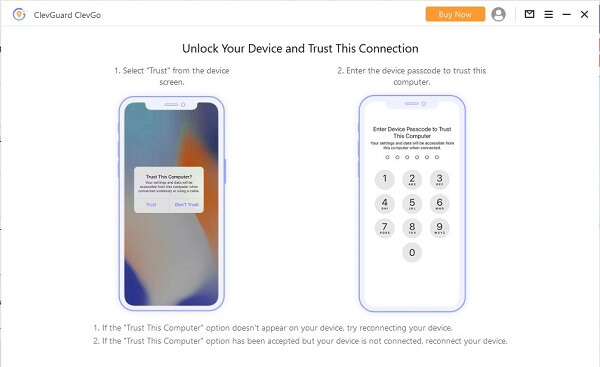 To begin spoofing your GPS location, you can select "Teleport Mode" on the ClevGo dashboard. 4.To simulate GPS movement, select "Multi-spot Mode".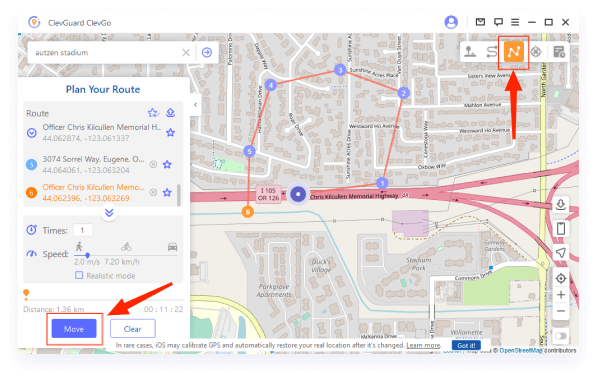 Or, to start using joystick manipulation for a more flexible GPS spoofing experience, select "Joystick Mode".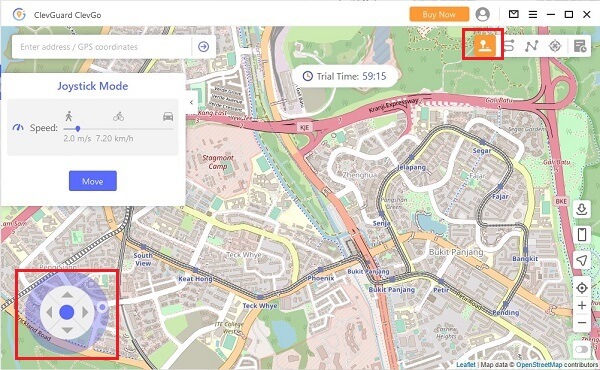 Part 4: How To Trade in Pokémon Go?
Now that you have learned to spoof your location, you are ready to begin trading Pokémon with your friends. If you have spoofed your GPS, you will want to make sure that your friend is also where your phone thinks it is. Next, to begin trading:
Open the 'Friends' in Pokémon Go.
Find the friend that you would like to trade with.
Select the 'Trade' button.
Select the Pokémon that you wish to trade.
Confirm the trade!
And that's it! It is as simple as that. If you are spoofing your location, you just need to make sure that you are close to where your friend is also.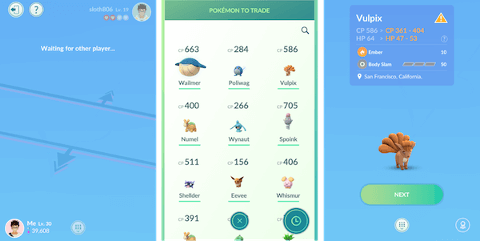 Part 5: FAQs About Pokémon Go Trading
1.Why can't I trade Pokémon on Pokémon Go?
There are many reasons why you might not be able to trade Pokémon. For instance, trading can only be done by level 10 and higher trainers, and furthermore, certain Pokémon are untradeable.
2.Where can I find people to trade with in Pokémon Go?
Finding people to trade within Pokémon Go nowadays isn't too hard, as there are plenty of online platforms to find other players. Notable examples include Reddit and Discord communities, or sites such as PoGO Trainer Club. You can also stumble across Pokémon Go players in real life!
3.Why do Pokémon get weaker when traded?
When trading, Pokémon get adjusted to match the maximum level that the recipient can train. When trading higher level Pokémon to low leveled trainers, the Pokémon's level will be reduced as a result to balance the game and ensure people do not progress too quickly.
4.How do you trigger lucky trades in Pokémon Go?
If you want to trigger lucky trades in Pokémon Go, you first need to have a friend who you are already ranked as 'Best Friends' with. Then, you will be able to gain the 'Lucky Friends' status with that friend, in which case you will be guaranteed lucky trades.
5.Is it possible to trade a Pokémon back to its original owner?
No, unfortunately, it is not possible for a player to trade back a Pokémon. Furthermore, it is not possible to trade a Pokémon more than once.
Conclusion
In conclusion, trading in Pokémon Go is an important aspect of the game due to the Pokémon Go trade evolution mechanics, however, it can be challenging in the case of the Pokémon Go trade distance limitation. Third-party application providers such as ClevGo seek to give players the ability to bypass this trade distance restriction so that players can increase their Pokémon Go trade distance and trade with anyone in the world. Therefore, you can trade to evolve Pokémon Go Poké's with whoever you want, no matter where they are!
You may also be interested in:

By Megan Evans
A certified content marketing specialist with great passion for Internet and online safety. She is bent on educating the audience about cyber safety tips and tricks.
Thank you for your feedback!