Are you tired of sitting at home and dreaming of catching that rare Pokemon that's just out of reach? Look no further! In this blog post, we will be introducing iPogo, a location spoofing tool for Pokemon Go, and providing a comprehensive guide on how to use it.
We'll also be discussing some of the best alternatives for iPogo, in case you're looking for other options. With these tools, you'll be able to catch those hard-to-find Pokemon in no time. So, join us on this journey as we explore the world of Pokemon Go location spoofing and catch those rare Pokemon you've always wanted.
Part 1 An Overview of iPogo
1.1 What is iPogo
iPogo is a location spoofing tool for Pokemon Go. It allows players to change their GPS location in the game, effectively tricking the game into thinking they are in a different location. This allows players to catch Pokemon that are not available in their current location and also allows them to hatch eggs and collect rewards from Pokestops that they would not have been able to access otherwise. iPogo apk is available for both iOS and Android devices.
1.2 The Key Features
Some of the key features of iPogo include:
Location spoofing: As mentioned earlier, iPogo allows players to change their GPS location in the game. This means that you can catch Pokemon that are not available in your current location.
Freeze Pokemon: After you have entered the screen, the jumping and moving ability of Pokemon will be frozen.
Joystick: iPogo also includes a joystick feature that allows players to move around in the game without actually moving.
1.3 iPogo VIP Key
VIP key, as the name suggests, is a better version of this app. iPogo offers the great features but for premium plan. You can purchase the V.I.P. key in the official site. Then you can unlock the premium features for spoofing Pokemon.
But most players complain that it is a very difficult and complex process to install the iPogo app. Here, you don't need to worry about it, as we will provide you with a complete guide on how you can do that.
Part 2 Full Guide to Use iPogo App
2.1 iPogo Download
【iPogo iOS】
Looking for how to use iPogo for iOS? Well, If you have an iOS device and want to install an iPogo app for your iOS, you need to follow 3 methods. Let's discuss these:
Method 1: Signulous
Signulous is basically an official partner of the iPogo app. This is indeed one of the easiest methods, but for it, you may need to pay some amount.
Step 1: First, you need to register your device with Signulous and opt for "iOS Code Login."
Step 2: Once you have done that and have made the payment, you will receive a confirmation email.
Step 3: Once your account has been set up, you need to browse the login panel of the website and login into your account.
Step 4: After that, you need to follow all the instructions mentioned on the webpage and install the temporary profile to associate your device with the account.
Step 5: Finally, look for "iPoGo '' in the App Library, and choose "Sign App" > "Install App."
Method 2: Sideloadly
Step 1: The first basic step is to download Sideloadly for your iOS device.
Step 2: Then plug your device into your computer.
Step 3: Once you have done that, access your computer and open Sideloadly.
Step 4: Enter your AppleID after opening it.
Step 5: Drag the iPogo IPA onto Sideloadly.
Step 6: Click the option of start and give details of your AppleID Password.
Step 7: At this stage, you need to finish the installation.
Step 8: Finally, go to Settings>General>Device Management and trust the installer.
Method 3: Jailbreak tweak
Step 1: The very first thing you are required to do is to add the iPogo repository.
Step 2: Once you have done that, you need to Install Pokemon Go from the AppStore.
Step 3: Then access the repo of iPogo and install iPoGotweak.
Step 4: Similarly, you need to install from the repo as well.
Step 5: At this step, you are required to install "libkrw" from cydia IF iOS 14 unc0ver.
Step 6: Finally, you need to open vnodebypass and choose the option of "Start iPoGo Launcher."
Related Read: Top 5 Best Pokémon Go Spoofers for iOS And Android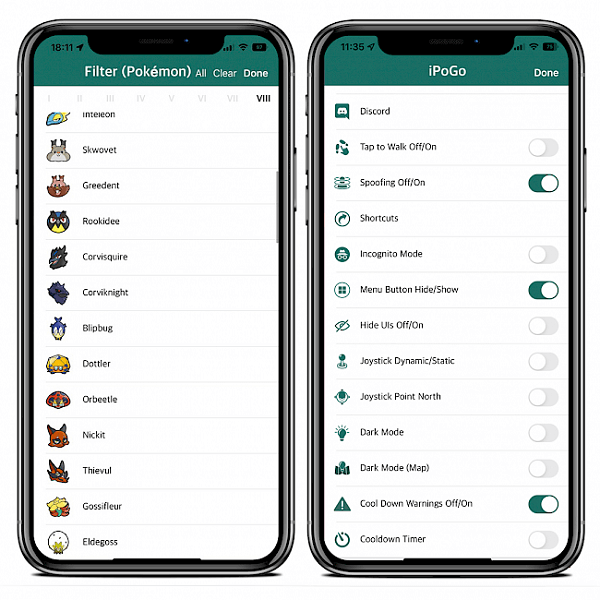 【iPogo Android】
If you have a question about how to use iPogo for Android, there are basically two main ways to Download the iPogo app. The first one is Android Non-Root, and the other one is Android Rooted.
Android Non-Root:
Step 1: First, you need to uninstall PokemonGO on all profiles.
Step 2: Once you have uninstalled PokemonGo, download the iPogo APK file and install it.
Android Rooted:
Step 1: Here, the first thing you are required to do is to install Pokemon Go from Google Play.
Step 2: Next, you have to install the iPogo launcher and finally run it.
It is important to note here that because the iPogo android version is still in beta release, you can see some bugs, glitches as well as broken features.
2.2 Is iPogo Safe?
There is no denying the fact that iPogo is a wonderful app for Pokemon Go spoof locations. However, it does have some risks if you use it. Due to the fact that Niantic does not allow spoofing, this can put you in trouble if you use this app for that purpose. In fact, it can result in you getting banned! However, it won't happen all of a sudden. Initially, you will get First Strike which is a 7-day warning. Then you get Second Strike, where you are suspended from Pokemon Go for 30 days temporarily. Finally, you get the Third Strike, where you lose your account.
However, if you don't want to face these issues and want to get a safer and better option, ClevGo can be an ideal option. Let's discuss it.
Part 3 The Best iPogo Alternative on Android and iOS
3.1 An Overview of ClevGo
When playing Pokemon Go on iOS or Android, faking your location might help you maintain your privacy while playing safely and without interruption. ClevGo is an extremely popular Pokemon Go spoof location app that may assist you in doing this and is renowned for its efficacy in covering the location of iOS as well as Android devices without Root and Jailbreak wherever you go.
ClevGo is a good pick if you're seeking a safe and dependable iOS and Android app to spoof your Pokemon Go location.
3.2 Key Features of ClevGo
ClevGo is, without a doubt, a top pick for a Pokemon Go spoof location app, providing a variety of options to improve your play experience and ensuring that your security and privacy are kept as effectively as possible. Some of its intriguing features are as follows: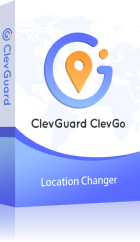 Features of ClevGo for spoofing Pokemon Go
Turn on the joystick with ease.
Regardless of where you are currently located, moving locations is simple.
No problems while simulating natural GPS movement.
Loops and returns make the GPS movement more realistic.
GPS speed and route customization.
Fake location of up to 10 devices simultaneously with one account.
3.3 Full Guide to using ClevGo for Pokemon Go Location Spoof
Here are the steps for using a ClevGo for Pokemon Go Location Spoof:
Step 1: Open the app's official website and download it to the PC.
Step 2: To start the procedure, click "Get Started."
Step 3: After utilizing a USB cord to connect your device to your computer, return to your phone. To grant the application access to your device, click "trust."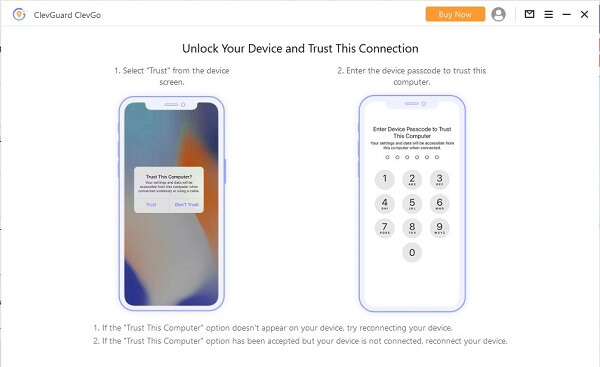 Step 4: Launch the app and modify your position in the Pokemon Go game to a fake GPS location.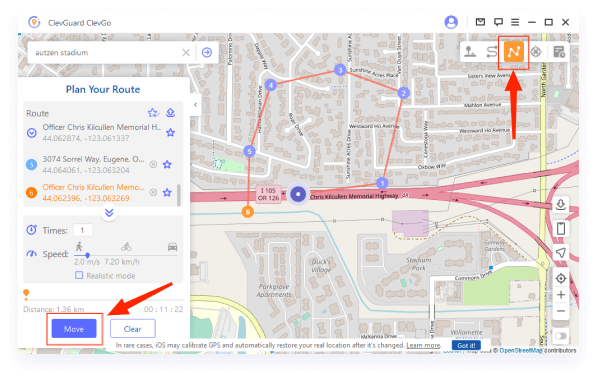 Conclusion
Unquestionably, iPogo Pokemon Go hack is a fantastic app for the purpose of Pokemon Go spoof location. There are a number of brilliant features that you get to see, making your gaming experience amazing. However, due to the fact that there are a lot of risks associated with it, you may need to consider its alternatives, such as the ClevGo. It is a more reliable and safer option compared to iPogo.