Snapchat is one of the most unique and trendy social media applications on iOS and android. It brings several unique features, one of which is a real-time location sharing on the world map. However, to use this feature to its best, you must know how to add location on Snapchat. Discussed below are the top 3 solutions you can try.
Table of Contents
Part 1. How to Add Location on Snapchat via Sticker
The easiest way of adding your location on Snapchat is by using the sticker feature. The working of this feature does not necessarily need location services from the smartphone because you can search the locations. Alternatively, if you want to add your live location, you will need location services turned-on on your smartphone, and then it will automatically start showing the nearest location stamps. Here are the steps to add sticker location on Snapchat:
Create a picture or video you will share on the streak/story.
Tap the stickers option from the editing menu and locate the location sticker.



The location sticker will now appear on your screen, and you can tap on it to search location or add any location of your choice.
Edit the size and placement of the location sticker, and you are done.
Now you can tap on send and send that location to anyone.
Part 2. How to Add a Location Filter on Snapchat Post
Have you ever been scrolling through filters on Snapchat, and there comes a location filter for wherever you are? It is an amazing way to share your location, and the best part is that it comes from the users and not from Snapchat. So, you can add that filter, too, and use that on your Snapchat media whenever you are there. The process to add and use it is very simple, and below are the steps to follow:
Open Snapchat, and on the top left, tap on your Bitmoji to open settings.
In Settings, scroll until you go to the privacy control tab. There you will have the "see my location" option.
Tap on it, and turn it off if you have turned the Ghost Mode on.
Go to Suggest a Place and suggest the location.



Now open the camera/media and swipe across the filters. Here you will see that location filter.
You have added the location filter to your post, which you can send.
Part 3. How to Add a Fake Location to Snapchat with Location Changer
One of the best things about Snapchat is that you can add your fake location to it with some tools. The best tool for every location faking feature you need is ClevGuard ClevGo. It is a GPS location spoofer that works on Macs and Windows PCs. Similarly, it supports both iOS and android smartphones. It is also packed with many features while maintaining a very easy usage process.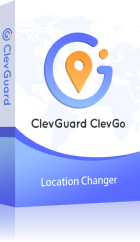 Features of Location Spoofer
Instantly teleport your phone location to any place you like.
Play location-based games with joystick, such as Pokemon Go and Ingress.
Simulate multi-spots movement with customized route and speed.
No need for root or jailbreak.
Supports both Android & iOS devices.
Step 1. You need to begin with installing ClevGo on your computer. You can download for both Windows computers and Macs. Once ready, agree the diclaimer and click Get Started.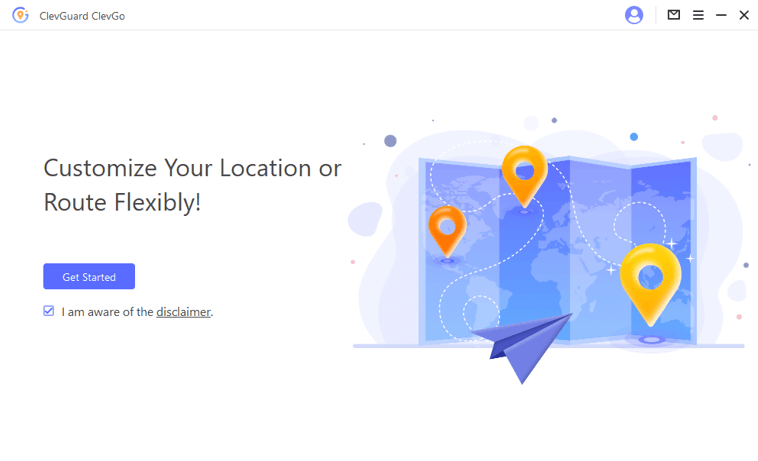 Step 2. Then connect your Android or iPhone to computer, and the program will automatically recognize your device information.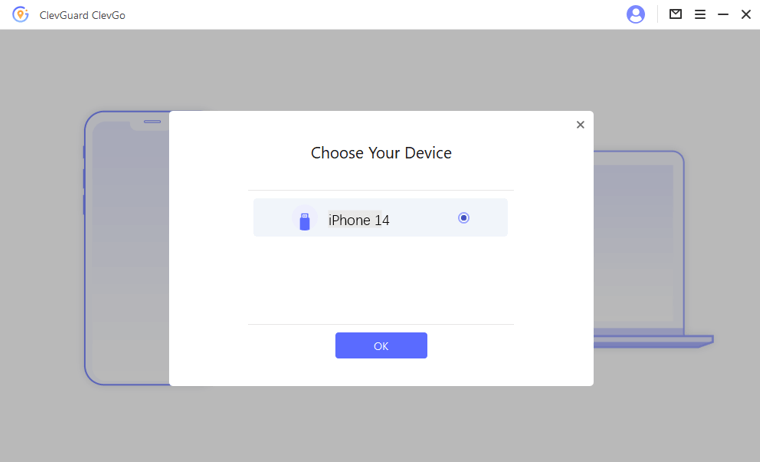 Step 3. After the map being completely loaded, choose Teleport Mode from the top-right corner. Now enter the location you'd like to add on Snapchat in the search bar.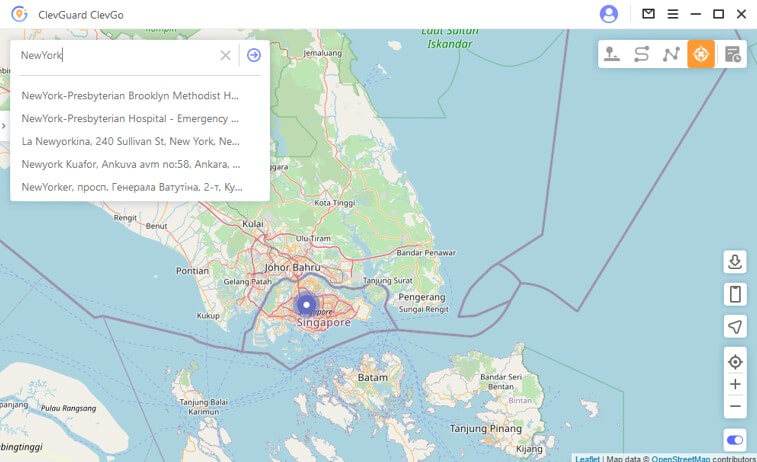 Step 4. Finally, you just need to click Move button. Within seconds your phone location will be changed, and you can add the new fake location to Snapchat.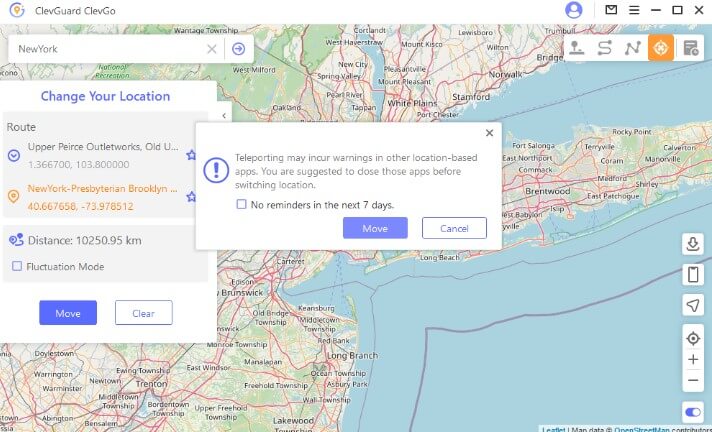 FAQs: More About Location on Snapchat
1. How accurate is Snapchat location?
The location-sharing feature on Snapchat is very accurate. It supports live location on Snap Map if you have enabled it. So, anyone can see where their friends are in the world. To turn this off, you can use the Ghost mode.
2. How to share location on Snapchat?
If you want to share your location on Snapchat in a story or streak, you can use the location from stickers. Alternatively, to privately share your location, tap on a friend's profile and share your live location.
The Bottom Line
There are multiple ways to enable your location on Snapchat, but the best is still adding a fake location. Now forget about blocking your account when you use efficient tools like ClevGo. With the methods shared above, sharing any location with anyone in your contacts becomes so easy. The best part is they don't know if you are sharing your original location or a fake one.