The Find My application and website make a great platform for tracking your device's location in the Apple ecosystem. It works flawlessly and provides accurate location-tracking data. However, sometimes you can find issues that Find My says location is not available on iPhone. It has nothing to do with the platform since a few tweaks in the settings can get it to work again for you.
Table of Contents
Part 1. What Does Location Not Available Mean?
Whenever you get this error message, it means that the location of the device or person you want to track is unavailable. There could be multiple cases, but on the technical end, it means that the GPS information from that device is not accessible. When you use the Find My feature on Apple devices, it sends and receives GPS information to determine the location.
However, sometimes the location data cannot be determined, and you get this error message. It does not always mean that the other person has turned off their location, but it also does not tell if they have kept their location on or not.
Part 2. Why Does It Say Location Not Available?
Now coming to the reason behind this error message. Several cases can cause this error message to pop up, including:
The Find My platform does not get the latest data.
The battery on that device is dead, so it cannot share the location.
The other person has turned off the location-sharing feature.
There are issues with date and time due to which the location data cannot calibrate.
These are the main reasons, while there could be other reasons you are facing this issue. So, to solve the situation, you must try every fix.
Part 3. 4 Solutions to Fix Find My Shows Location Not Available on iPhone
When you do not have the latest location data on Find My, there could be multiple reasons behind it. Here we have discussed the most common solutions that you can try.
3.1 Restart Find My App
The simplest solution that you can try is restarting the Find My application. If you are on an iPhone, you must go to the app switcher and swipe up on the Find My app. Then restart it, or for added satisfaction, restart your smartphone before you open the Find My app again. Otherwise, if you are on a PC, you need to close the tab with Find My website open and open it again.
3.2 Enable Location Services and Share My Location
There are chances that it is not working since you changed some settings recently. The two most important settings that Find My needs to work include the location services and Share My location. Both can be turned on differently, and below are the steps you must follow in the given order.
Open iPhone's Settings and scroll down until you find the Privacy option.
Tap on it and go inside the Location Services.



Toggle it on and go back to the main settings page.
Search for Find My in the search bar on top. Toggle on share my location.



If these were turned on already, you can still try turning them off and on again to check if it works.
3.3 Check Date & Time Settings
Messing with the Date & Time setting can also cause issues with location services. Similarly, if you travel from one place to another and have not turned the automatic time setting on, you will find this issue. For the best experience, you must let the iPhone change the time and date according to your location, and here is how you can do it.
Go to Settings, and in there, go to General.
Scroll down to get the Date & time setting and tap it.
Now toggle the button for set automatically to on, and you are done.



3.4 Check Network Connection
Sometimes we don't have network settings turned-on on the device, which stops the location data from uploading to Find My servers. So, you need to check your network connections and ensure that you have not turned on airplane mode, have the Wi-Fi or Mobile data on, and are not using a VPN that is causing issues with connectivity.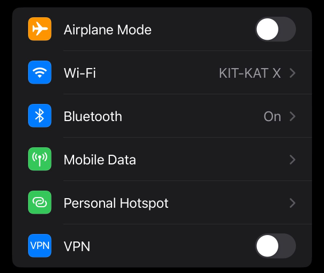 Bonus: Manually Set Your Location on Find My When Location Is Not Available
Say that your location services are working fine, but you still can't fix your "iPhone showing Location not available". Don't worry, you can try manually set your iPhone location before finally sending your iPhone to after-sales service. ClevGuard ClevGo is a professional program to manually change and set your phone location without jailbreak or root.
Besides, the location changer also works for protecting privacy. If someone is tracking your location through the Apple ID or any location permission in social applications, such as Snapchat, WhatsApp or Instagram, the right way to solve the situation is to manually change your phone GPS location.
Features of iOS Location Spoofer
Instantly teleport your phone location to any place you like..
Play location-based games with joystick, such as Pokemon Go and Ingress.
Simulate multi-spots movement with customized route and speed.
Supports both Android & iOS devices. No need for root or jailbreak.
Step 1. You will begin by downloading the tool and installing it on your PC. After installation is complete, open the tool and click on Get Started.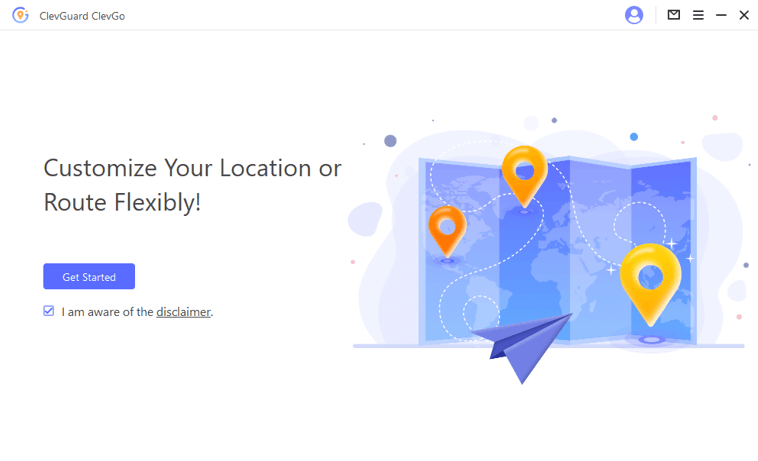 Step 2. Connect iPhone with "location not available" issue to a computer with USB, and tap Trust if prompted.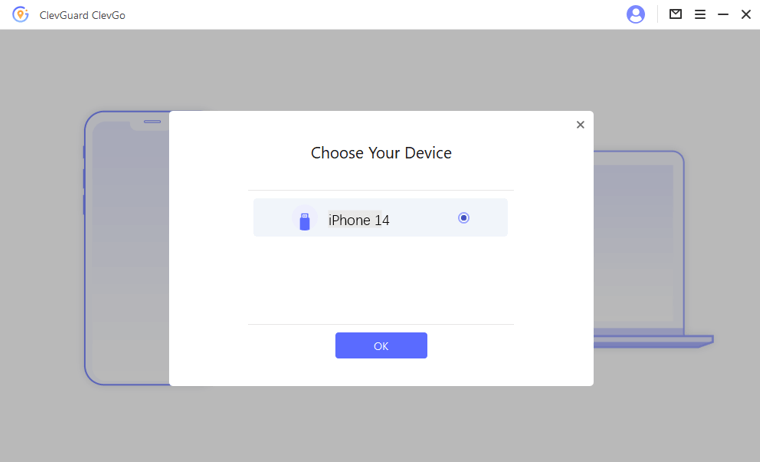 Step 3. Choose Teleport mode from the top options and insert the desired location.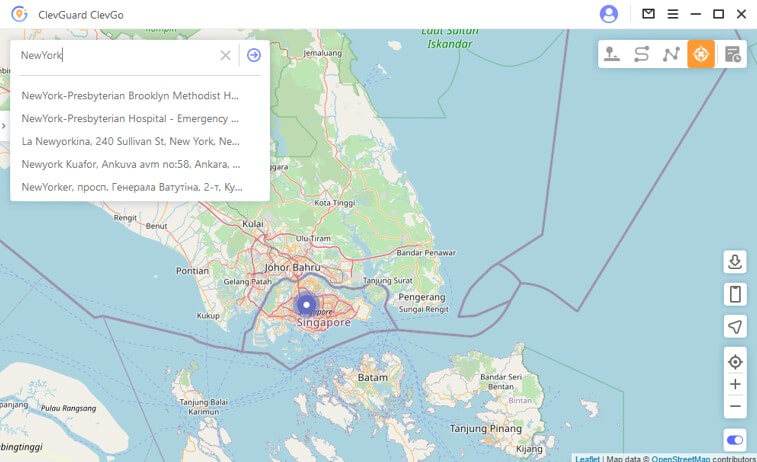 Step 4. Click on the Move button, and the location on your device will instantly update.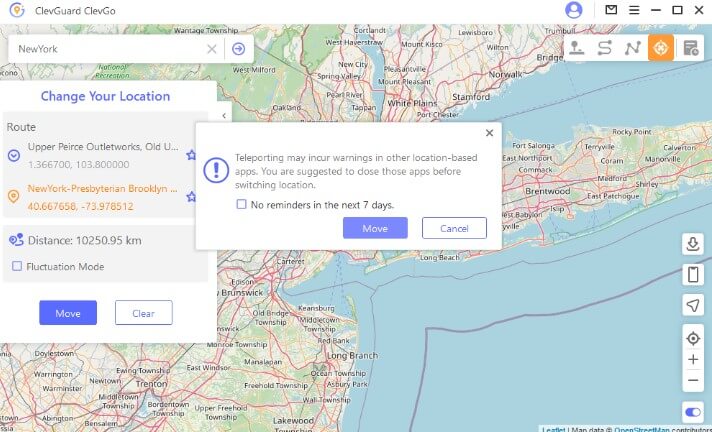 Now Find My will get the location that you have manually set, and it won't show "Location Not Available" anymore.
Conclusion
If you are someone who often forgets and loses their devices, then the Find My app can be a life savior for you. However, you must ensure that it is working all the time. By trying the solutions above, you can resolve the location not available iPhone error. If you want to have some fun with apps using location services, try ClevGuard ClevGo and spoof your GPS.