Airplane mode is a feature specifically designed to be used when a smartphone is on a flight. It is because the signals on your phone can interfere with the signals between the airplane and the control tower. However, this feature can be used from an airplane when disconnecting all wireless services.
Table of Contents
Part 1. Does Airplane Mode Turn off Location?
No, if you look at the working of Airplane mode after enabling it, you will note that it only turns off cellular and internet connectivity. These include Bluetooth, Mobile Data, Wi-Fi, and Personal hotspots. On the other hand, location services work with GPS, and that stays on.
So, if you turn on airplane mode, the apps on your smartphone can still get GPS data, but that may not be the most accurate since apps these days use GPS and the internet together for accurate location tracking. If you turn on airplane mode to hide your location, it won't work the best.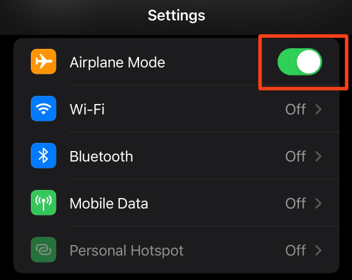 Part 2. Can Your Phone Be Tracked in Airplane Mode?
Yes, but it is conditional. To understand it better, you must know how the location tracking feature works in apps these days. Most apps and location tracking services use a combo of GPS information. So, turning off the internet connectivity only will not turn off GPS information sharing on your smartphone, which means that your phone still gives location.
However, for someone to track you, you must share your GPS data without the internet. That's the only way they will track you because, without the internet, GPS data cannot be shared. So, the chances are very little, but you can still be tracked.
Part 3. What Does Airplane Mode Do?
When you use airplane mode, it turns off everything on your smartphone with a radio frequency. Initially, you will see services like Bluetooth turned off, but you can turn it on without issues.
That's very helpful for flights since you can connect wireless earphones on the airplane. A major misconception about smartphone airplane mode is that it also turns off location, but that is not the case. The list of things that it will turn off includes:
Mobile data or cellular network
Personal hotspot
Wi-Fi
Besides that, it won't block any functionalities on your smartphone, and everything will keep working. If you are on an airplane, you can also use in-flight Wi-Fi services to use the internet.
Part 4. Fake Location to Stop Tracking Without Turning on Airplane Mode
Sometimes you cannot do anything to stop someone from tracking your location since you need the wireless services working on your smartphone. The best solution is to fake your location with ClevGuard ClevGo.
When you have a fake location on your smartphone, and someone traces it, they can never get the real location data, and in this way, you can easily stop them from tracking you. It is a great option for dealing with privacy issues.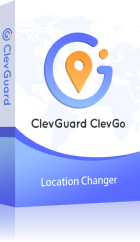 Features of Location Spoof Tool
You can fake your location to any new location of your choice.
Easily share fake location to others without being detected.
Manual location simulation and automated movement options between 2 points.
Works on old and latest smartphones running on iOS and Android.
No Jailbreak and no root is required.
Step 1. Download ClevGo on your computer. Click on Get started on the tool and connect your iPhone using a data cable.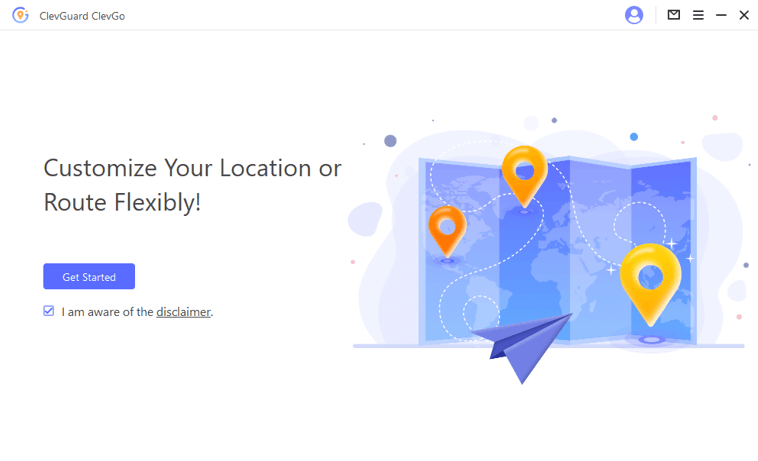 Step 2. Go through the initialization process. Load and select the device once it appears on the tool.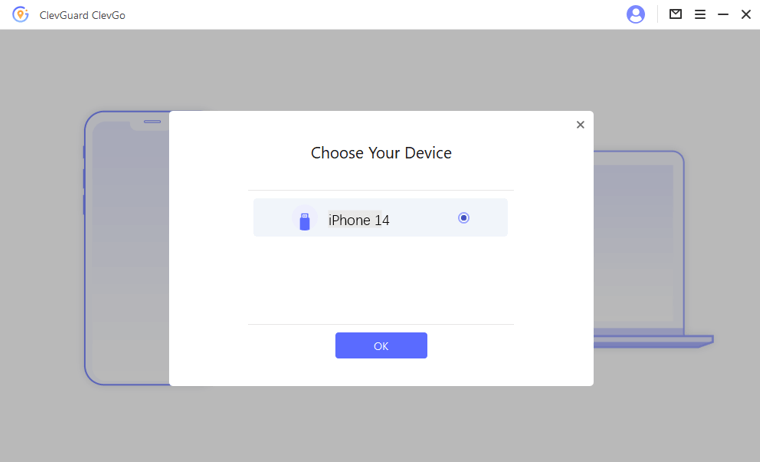 Step 3. Open the map and select Teleport Mode from the right-side top menu. Then manually enter and insert any location you want to fake on your phone.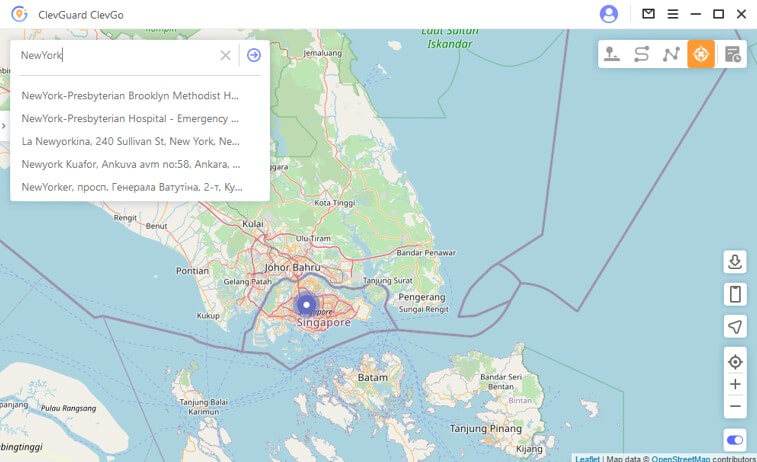 Step 4. Finally click on Move, and you will successfully stop being tracked without turning Airplane Mode on.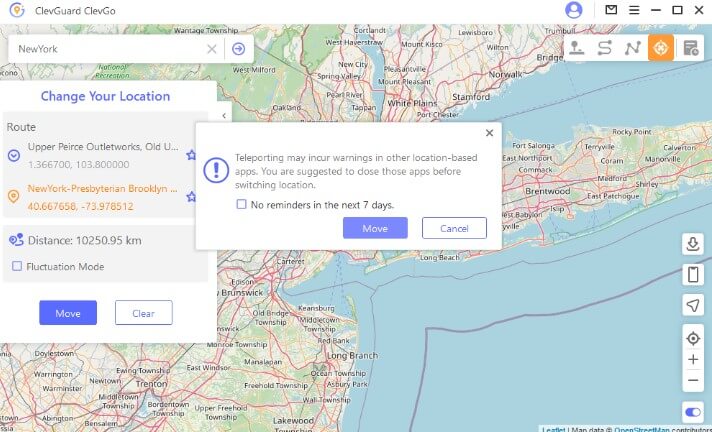 The tool will create a fake GPS on your smartphone, stopping anyone from tracking your original location for as long as you want.
FAQs: More About Airplane Mode on Phone
1. Does airplane mode save battery?
Yes, it can save a lot of battery since it turns off cellular connectivity. Turning on cellular data and hotspots together drain a lot of battery, and airplane mode can save that.
2. Does Bluetooth work in airplane mode?
Yes, it will be initially turned off, but you can turn it on again without any issues. It is a very beneficial feature since you may need to connect wireless earbuds while on a flight.
3. Does airplane mode turn off location on Life360?
Yes, it is an internet-based location-sharing application that does not use GPS data to share your location. So, the location tracking feature will stop when you turn on airplane mode on any smartphone with the Life360 application.
4. Can you listen to Spotify on airplane mode?
Spotify's non-premium version does not work offline, but if you have the premium version, you are in luck. The premium version allows you to download songs in offline Spotify mode and listen to them while airplane mode is enabled.
To Conclude
The Airplane mode seems a handy feature but does not stop GPS sharing from your devices. So, if you are on a flight and don't want anyone to track your location, the solutions discussed above will prove very helpful. Even if you are not traveling, you can protect your privacy with these.