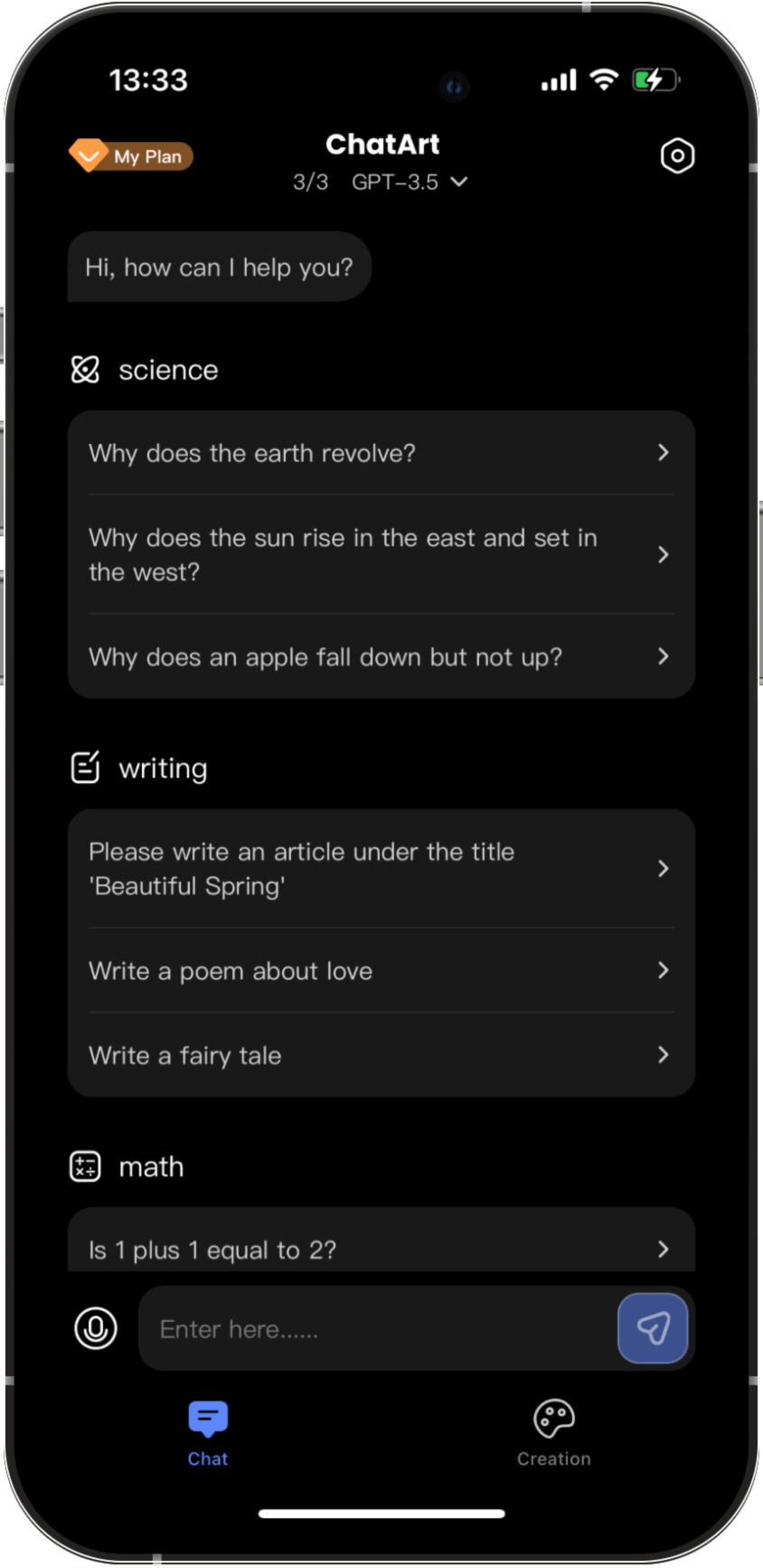 AI Chatbot: Get Answer for Any Question
Just type what you want to ask or state a command and send to ChatArt, it will give you accurate replies in no time.
AI Writing Generator: Gain Inspiration for Writing
You can create articles on various topics and in different styles, such as informative articles, educational articles, travel articles, fairy tales, and more. You can also polish your content using ChatArt.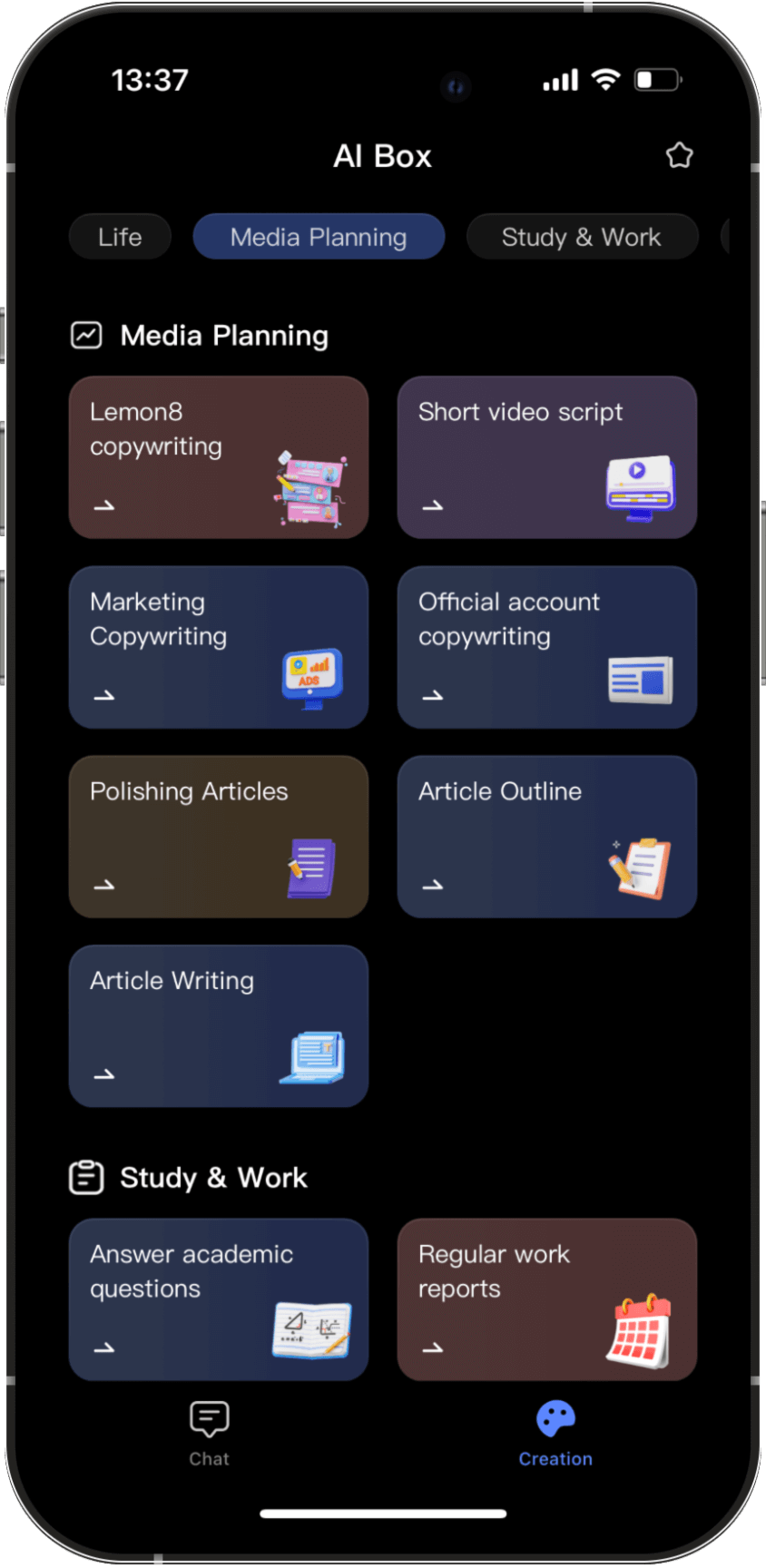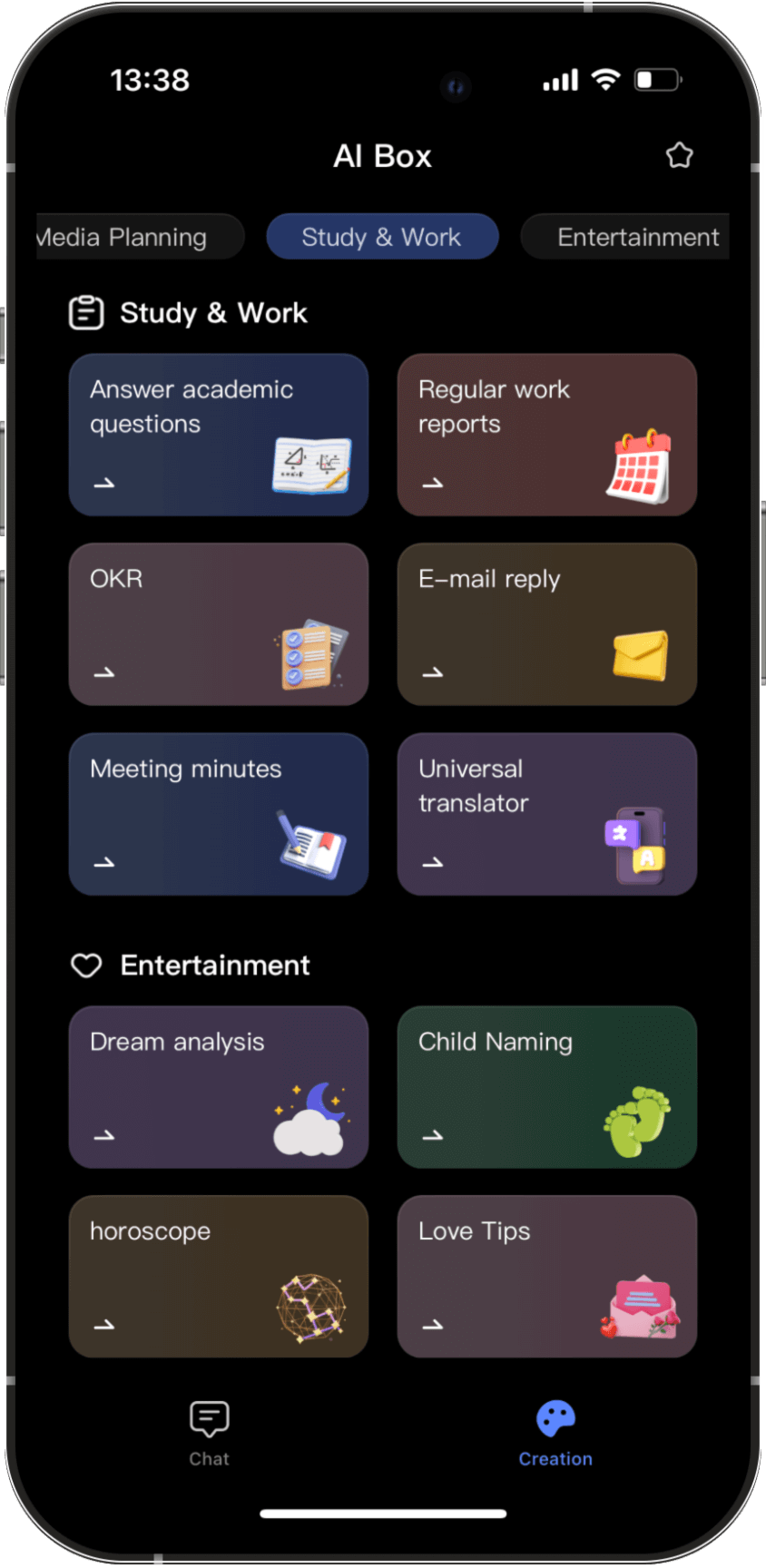 AI in Business: Enhance Productivity
It can help you generate tables, emails, reports, scripts, lyrics, and many other types of content in seconds, significantly improving your work efficiency.
More Creation from ChatArt
Chat Script
Just enter the messages you received, it will teach you how to reply your partner.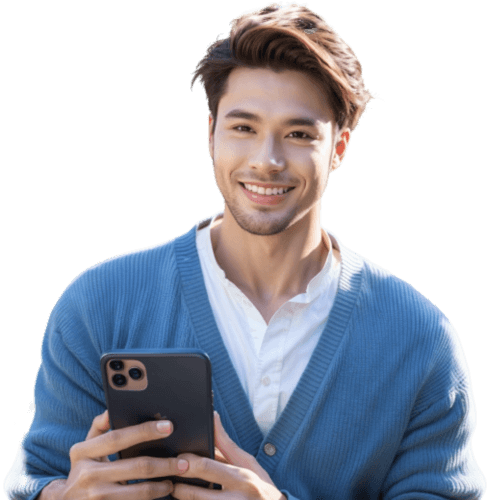 Marketing Copywriting
It can help you write advertising copy and SEO articles.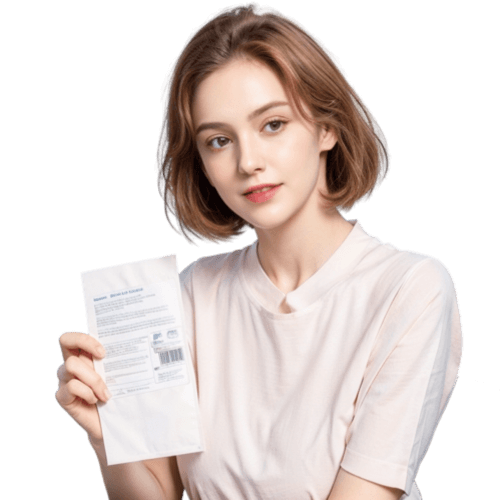 Work Report
It can generate daily/weekly/monthly report, meeting summary and email.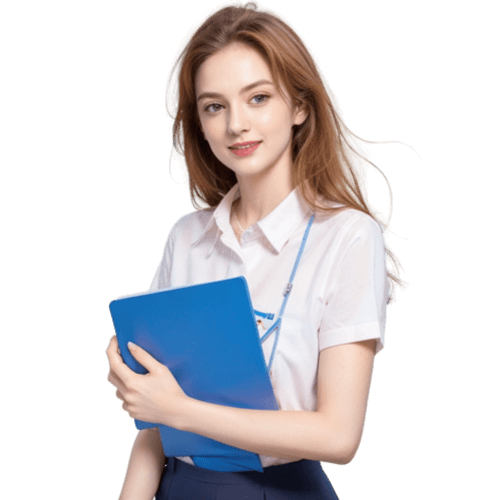 Dream Analysis
It can help you analyze what your dreams symbolize.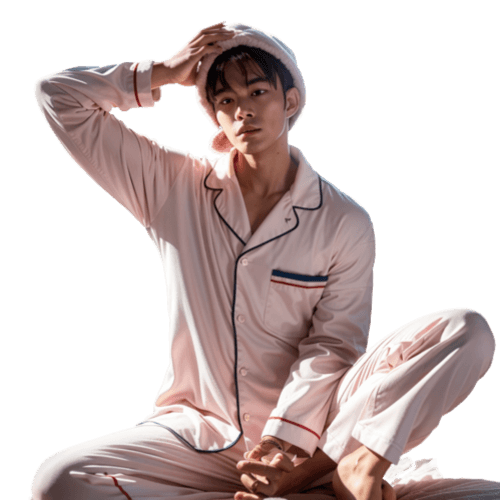 How to Use ChatArt
Chat
Just type amd send what you want to know or tap on preset questions to start chatting , it will give you reply in seconds.
Creation
Step 1. Choose a preset creative scenario
Step 2. Enter your requirements according to the prompts.
Why Choose Us
Preset scenarios

We offer a variety of commonly-used AI creative preset scenarios. This allows you to quickly obtain the content you need and greatly improves efficiency.

Collection

The collection feature allows you to bookmark any results obtained from ChatArt. Later, you can easily find these satisfying creative contents.

Share

When you come across any interesting content, you can also share it with your friends or post it to your social media accounts with just one click.
ChatArt:
Best AI Chatbot & Writing Assistant