In recent years, the field of AI writing has exploded in popularity and effectiveness, revolutionizing the way content is generated. AI writing software has become mainstream, with a wide range of capable tools flooding the market. These tools are designed to simplify and enhance the writing process, offering solutions for various types of content creation tasks. In fact, the AI writing assistant software market is projected to reach a staggering $6.464 billion by 2030, growing at a rate of 26.94% from 2023 to 2030 (VerifiedMarketResearch.com).
In this comprehensive guide, we will explore the best AI writers and writing software available in 2023. Whether you're a marketer, content creator, or writer, these tools can help boost your productivity and create high-quality content. We will delve into the features, benefits, and use cases of each tool to help you make an informed decision.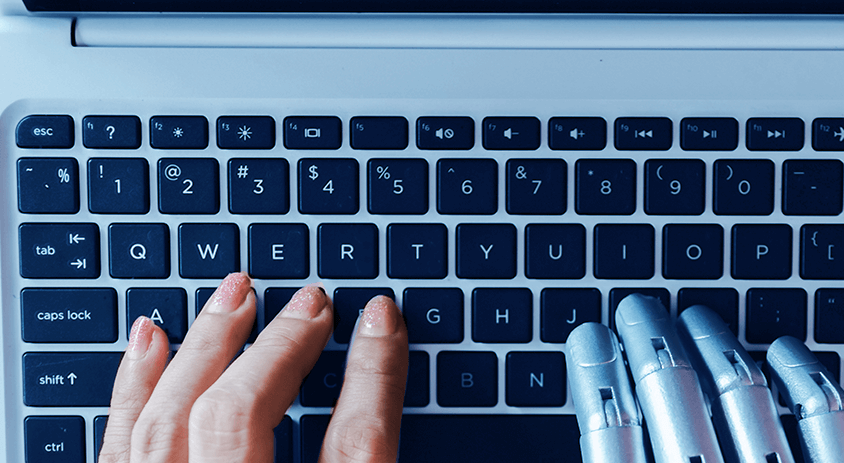 How AI Can Revolutionize Your Writing Workflows
AI writing platforms offer a diverse range of solutions to cater to various writing needs. Let's take a closer look at the different ways AI can enhance your writing process:
1. Copywriting AI Tools
Copywriting is an essential aspect of marketing, and AI tools can assist you in generating high-quality content for marketing campaigns, product descriptions, and sales copy. These tools leverage AI algorithms to create compelling and persuasive copy that resonates with your target audience.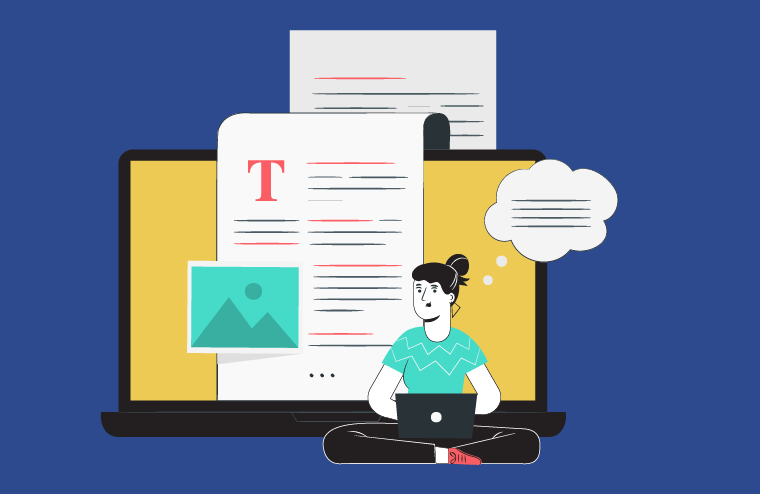 2. AI Tools for Rewriting
To keep your content fresh and relevant, AI tools for rewriting can automatically rephrase and restructure existing content. These tools help you avoid duplicate content issues and maintain a consistent flow of new ideas.
3. SEO AI Tools
Creating SEO-optimized content is crucial for improving your website's visibility in search engine rankings. AI tools that utilize Natural Language Processing (NPL) based on keywords can assist you in crafting high-quality SEO content. These tools analyze search trends, competitor data, and user intent to help you optimize your content for search engines.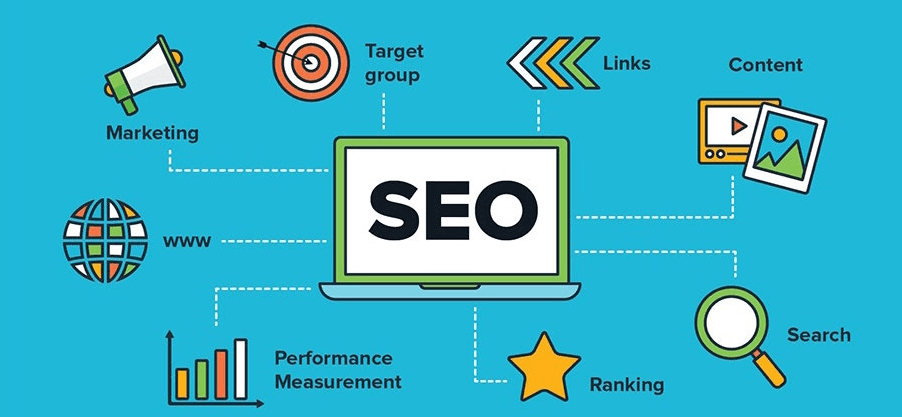 4. Story and Creative Writing Software
For creative writers, AI-powered story and creative writing software can be a game-changer. These tools generate innovative ideas, assist in character development, and help craft captivating narratives. Whether you're writing a novel, screenplay, or short story, these tools can provide valuable inspiration and assistance.
5. Proofreading AI Tools
No matter how skilled a writer you are, mistakes can slip through the cracks. Proofreading AI tools, such as Grammarly, offer spelling and grammar checks, as well as plagiarism detectors. These tools ensure that your content is error-free and ready for publication.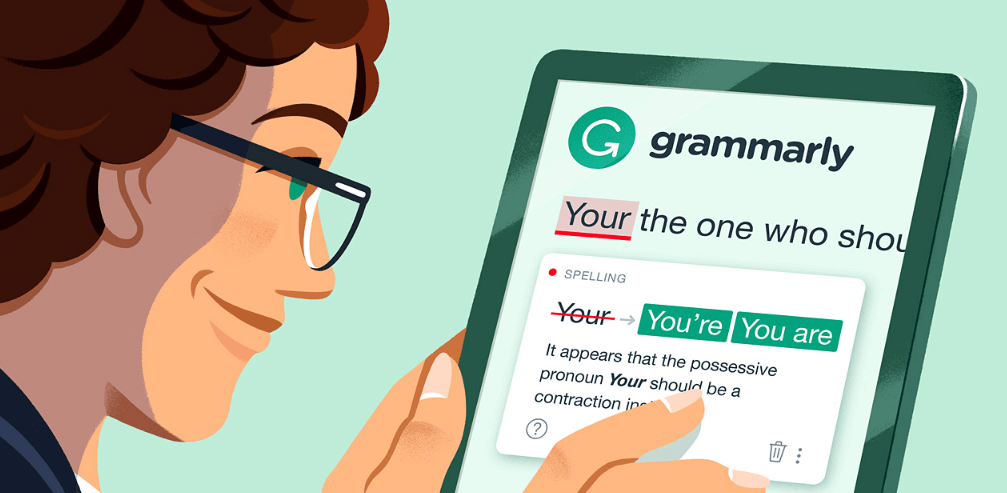 Best AI Writers in 2023
With the diverse range of AI writing assistants available, you can choose the ones that best suit your specific writing needs. Now, let's dive into the best AI writers and writing software of 2023.
1. Best AI Writing Tool – ChatArt
ChatArt is a versatile AI writer that offers a wide range of capabilities for various writing tasks. Powered by GPT-4, ChatArt is equipped with numerous templates and features that make content generation a breeze. Whether you need marketing content, blog posts, or product descriptions, ChatArt has got you covered.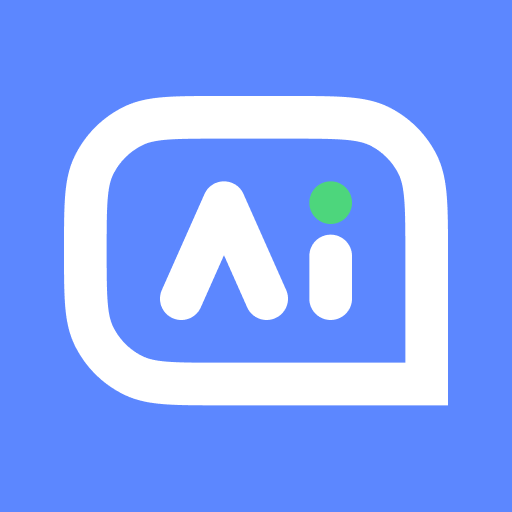 ChatArt - Best AI Writer
Easy-to-use interface, suitable for users of all technical backgrounds.
Generates high-quality content that sounds "human."
Offers fast content generation, saving you time and effort.
Provides a variety of templates to choose from.
Supports both iOS and Android devices.
Provides free trial chats every day.
While ChatArt can generate SEO-optimized content, additional editing may be required to polish the final output. The tool can also help you generate work reports and emails to help you improve productivity.
The time and cost savings offered by the tool often outweigh these limitations. You can try ChatArt for free without the need for credit card details, making it a risk-free option to explore.
2. INK: The SEO-Focused AI Writer
If you're seeking AI-generated content that is search engine optimized, INK is an excellent choice. This AI writing tool is specifically designed to enhance your SEO strategy and improve your content's visibility in search engine rankings.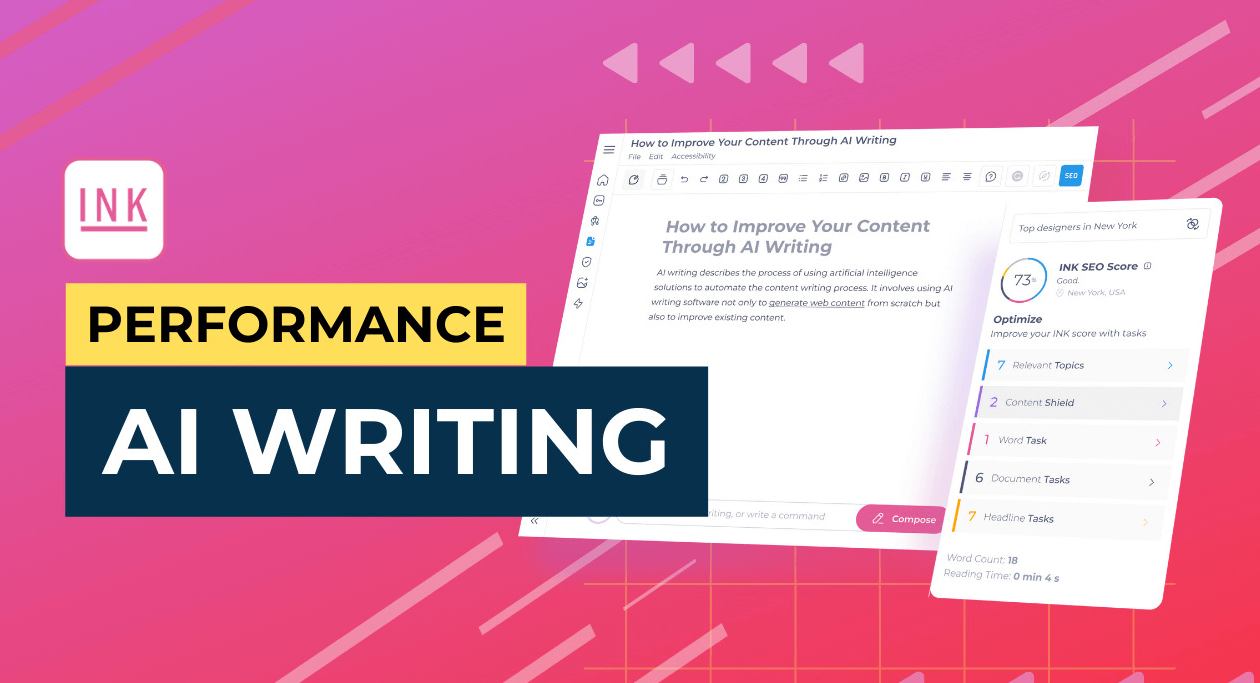 Key Features of INK:
Offers writing templates and image generation capabilities.
Provides a seamless experience for content creation.
Helps you create high-quality, SEO-optimized content.
Supports various writing tasks, from blog posts to product descriptions.
Allows you to easily create content within the platform.
INK integrates Natural Language Processing (NPL) to assist in creating quality SEO content. By analyzing keywords and user intent, INK helps you craft content that aligns with advanced SEO techniques. The tool also includes a comprehensive set of features, such as image generation and content rewriting, to enhance your writing workflows.
Conclusion: Elevate Your Content Game with AI Writers
In conclusion, AI writers and writing software have transformed the content creation landscape. These tools offer a wide range of features and benefits, allowing you to create high-quality content efficiently and effectively. While AI-generated content may require some editing to achieve perfection, the time and cost savings offered by these tools are invaluable.
If you're looking to streamline your writing process and produce exceptional content, it's worth exploring the best AI writers of 2023. Whether you choose ChatArt for its versatility or INK for its SEO focus, these tools can help you elevate your content game and achieve your writing goals.
Remember, the field of AI writing is constantly evolving, with new iterations and advancements on the horizon. Stay updated and continue to explore the ever-growing landscape of AI writers to find the perfect tool for your writing needs.