In today's digital age, where content creation plays a crucial role in online success, the demand for efficient and effective writing solutions is at an all-time high. This has led to the rise of AI-powered writing software like Jasper AI, which promises to revolutionize the writing industry.
In this comprehensive review, we will delve into the world of Jasper AI, exploring its features, benefits, limitations, and pricing plans. We will also discuss a better alternative to Jasper AI that offers a more comprehensive and versatile solution.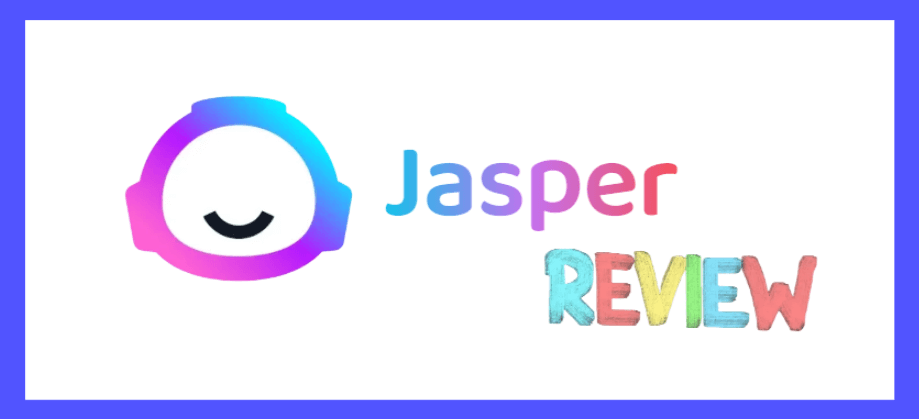 Introduction to Jasper AI
Jasper AI is an innovative robotic writing assistant powered by cutting-edge AI technology. With its ability to curate content up to 5 times faster than an average human copywriter, Jasper AI is indeed a force to be reckoned with. This AI writing software claimed that it generates 100% original, plagiarism-free content. It even provides pre-written templates for various categories, making it a versatile tool for different writing needs.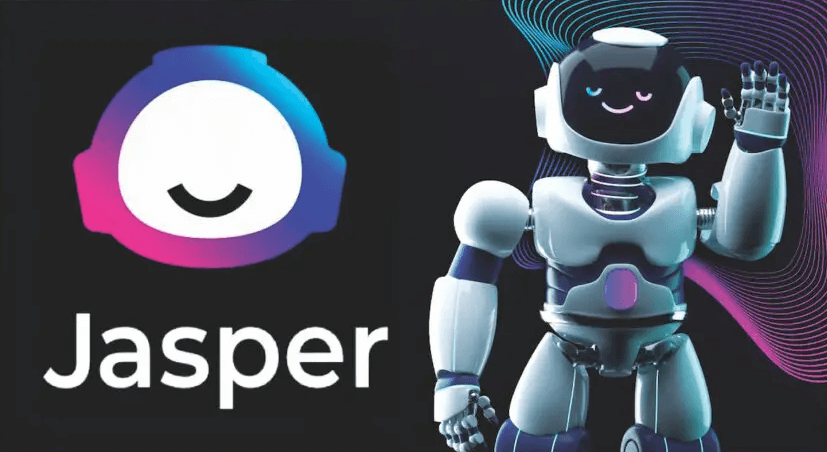 How Does Jasper AI Work?
At the heart of Jasper AI lies the powerful GPT-3 (Generative Pre-Trained Transformer) model, a state-of-the-art neural network developed by OpenAI. GPT-3 is trained using vast amounts of internet data, enabling it to generate large volumes of relevant and sophisticated machine-generated text. With approximately 175 billion machine learning parameters, GPT-3 surpasses any previous language model, including the previous record holder, Turing NLG, which had only 10 billion parameters.
Jasper AI harnesses the capabilities of GPT-3 to provide users with high-quality content. By inputting specific text and relevant information, users can guide Jasper AI in generating content tailored to their needs. The result is convincing, human-like content that can save time and effort for content creators.
Features and Capabilities of Jasper AI
Jasper AI offers a range of features and capabilities that cater to different writing requirements. Let's explore some of the notable features offered by this AI writing software:
1. Unlimited Project Folders & Workspace Documents
With the Boss Mode plan, users have the advantage of unlimited project folders and workspace documents. This allows for seamless organization and easy management of multiple clients or websites without any account limitations.
2. Base Generation Limit of 50K Words
Unlike the Starter plan, which has limitations, the Boss Mode plan allows users to generate content up to 50,000 words. There is also the flexibility to run the GPT-3 content generation request multiple times, ensuring optimal content results. In case users exceed the 50K quota, they can purchase add-on word packs for a nominal fee of $30 per 30,000 words.
3. 50+ Short-Form Copywriting Templates
Jasper AI provides users with a wide range of short-form copywriting templates, making it easier to accomplish various copywriting tasks. These templates cover different categories, including frameworks, email, website, blog, ads, ecommerce, social media, news, Google, video, and SEO. With these templates, users can create compelling and engaging content with minimal effort.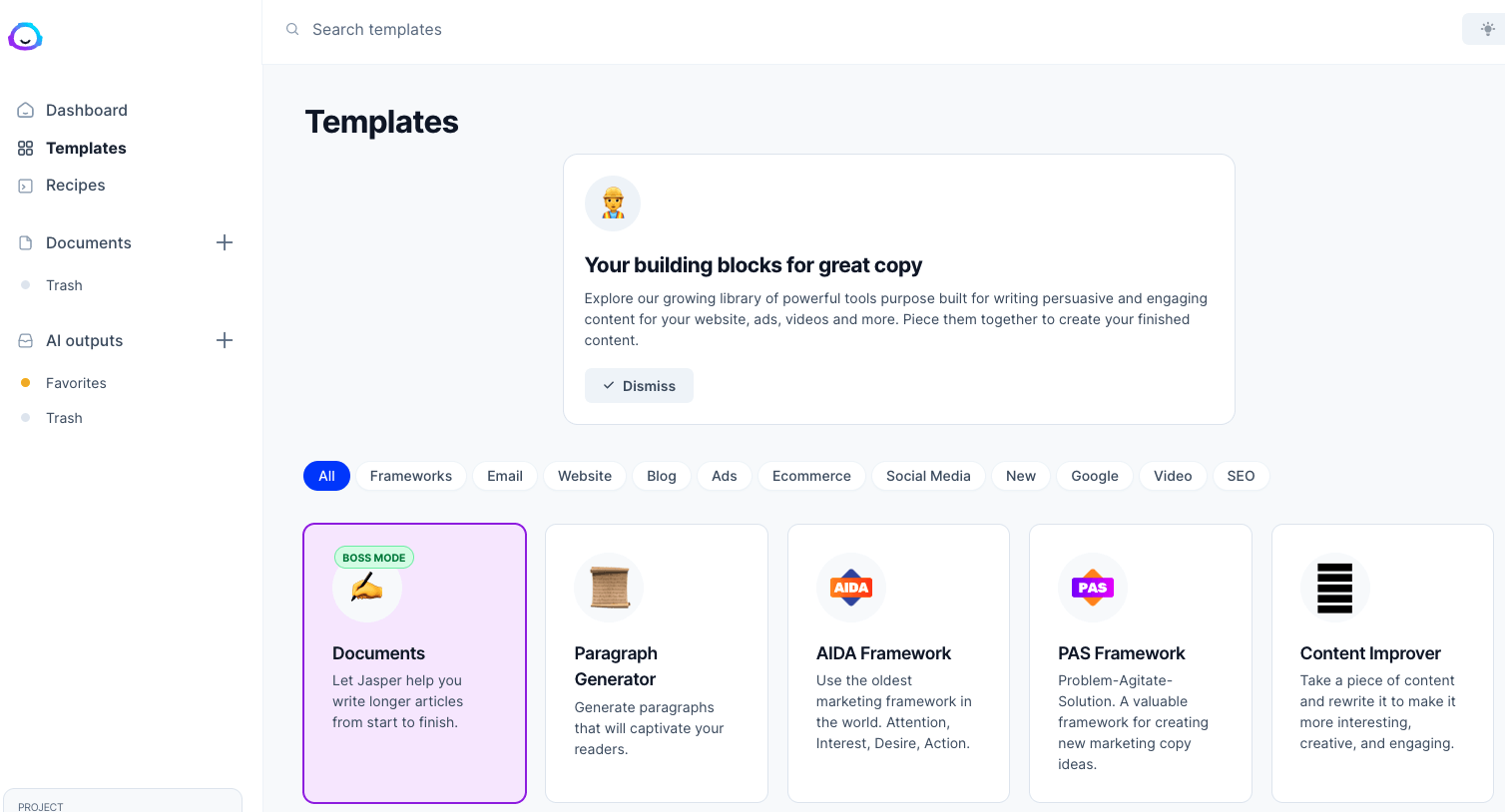 4. Write Long-Form Content
In addition to the short-form copywriting templates, Jasper AI offers a long-form editor that allows users to write in a more open-ended manner. This feature is ideal for content creators who want to generate longer pieces, such as blog posts or landing page copy. With a maximum output limit of 3,000 characters per run, users can efficiently create high-quality content that meets their specific requirements.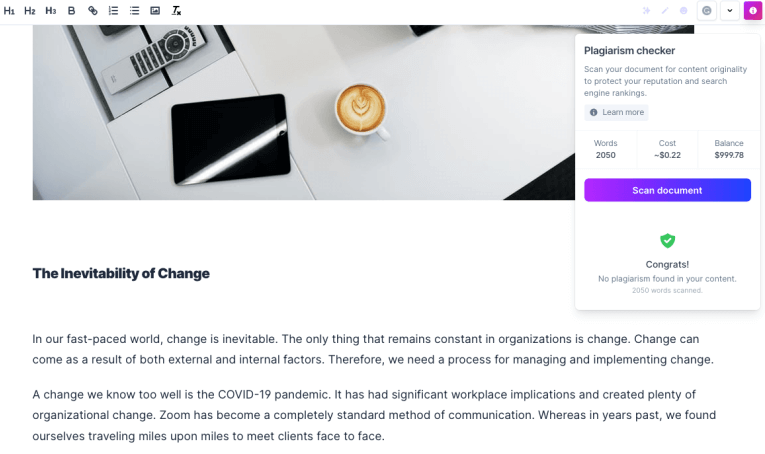 5. User-Friendly Interface
Jasper AI boasts a user-friendly interface with easy-to-navigate shortcut tools, making it accessible to users of all skill levels. Whether you are a seasoned writer or a beginner, you can easily navigate the software and make the most of its features.
6. Multilingual Support
Jasper AI supports over 25 universal languages, making it a versatile tool for users around the world. This feature ensures that users can create content in their preferred language, catering to a global audience.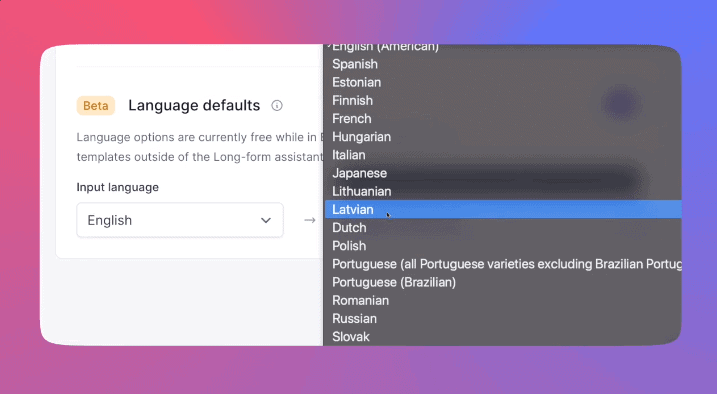 Pros and Cons of Jasper AI
Like any software, Jasper AI has its strengths and weaknesses. Let's take a closer look at the pros and cons:
Pros

Speed and Efficiency: With its AI-powered capabilities, Jasper AI can generate content at a remarkable speed, saving time and effort for content creators.

Original and Plagiarism-Free Content: Jasper AI ensures that all content generated is 100% original and free from plagiarism, giving users peace of mind.

SEO-Friendly Content: Jasper AI writes SEO-friendly content, optimizing it to attract search engine rankings and drive organic traffic.

Versatility: The wide range of templates and the ability to generate content in multiple languages make Jasper AI a versatile tool for various writing needs.
Cons

Limitations in Starter Plan: The Starter plan has certain limitations compared to the more comprehensive features offered in the Boss Mode plan.

Dependency on AI: Some users may prefer the human touch in their content creation process, as AI-generated content may lack the nuance and creativity of human writing.
Jasper AI Pricing Plans
Jasper AI offers two pricing plans: Starter and Boss Mode. The Starter plan is priced at $39 per month and provides access to essential features. However, for users looking for a more robust and comprehensive solution, the Boss Mode plan is recommended. Priced at $99 per month, this plan unlocks unlimited project folders, a higher word generation limit, and access to all short-form copywriting templates.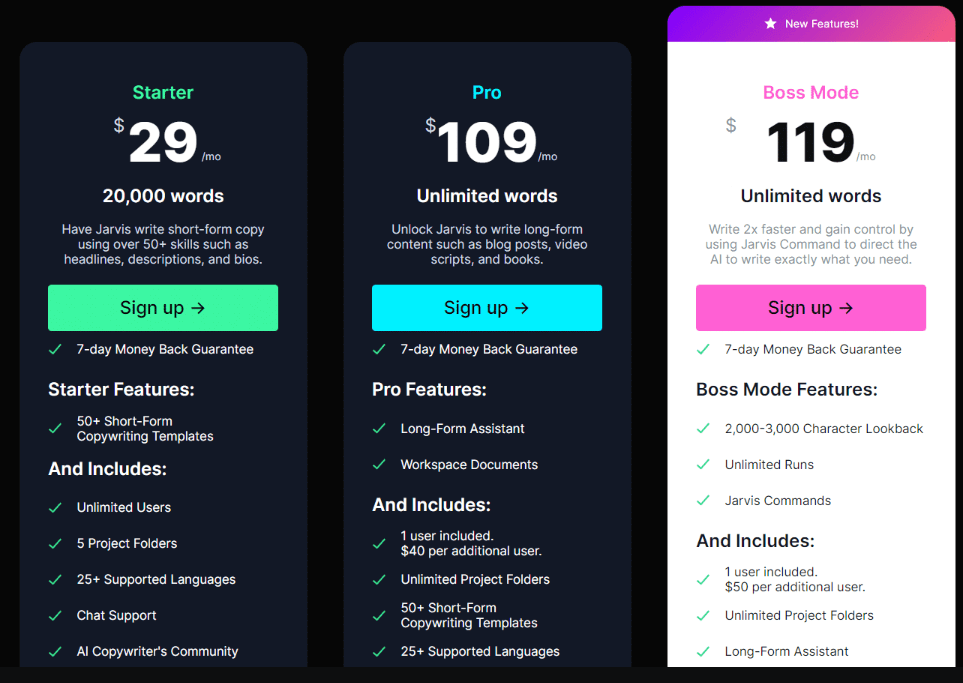 A Better Alternative to Jasper AI
While Jasper AI offers impressive features and benefits, there is another AI writing software that surpasses it in terms of versatility and capabilities. ChatArt is a powerful AI writing assistant that provides a comprehensive solution for content creation. With its advanced AI algorithms, ChatArt offers a wide range of writing styles, including blog posts, ad copies, product descriptions, and more. Other than generating creative content, it can also help you with work reports, emails, tables and so on. Also, it provides a very interesting feature called dream analysis.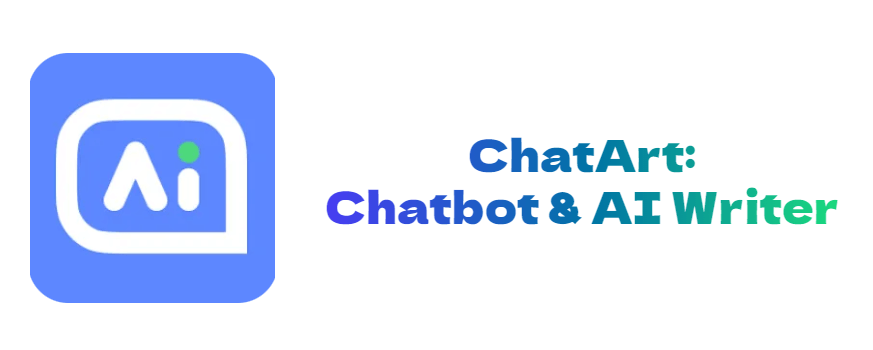 It also offers a user-friendly interface and a vast library of templates to choose from. And it is an app that works for both iOS and Android devices. You can take it with you all the time. The pricing plans are competitive, making it a more suitable choice for businesses and individuals looking for a comprehensive AI writing solution. You can enjoy some free chats every day. And the plan it provides is 8.99$ per month, which is pretty cost-effective.
Conclusion
In conclusion, Jasper AI is a game-changing AI writing software that brings efficiency and speed to content creation. With its impressive features and capabilities, it has the potential to revolutionize the writing industry.
However, considering the limitations of the Starter plan and the dependency on AI, users may also explore alternative options like ChatArt for a more comprehensive and versatile writing solution. Don't hesitate to try it for free right now!