In today's fast-paced digital world, businesses and content creators are constantly seeking innovative solutions to streamline their writing processes and produce high-quality content efficiently. One such solution that has gained significant attention is Copy.ai. In this comprehensive review, we will dive deep into the functionalities, features, pricing, and pros and cons of Copy.ai, and provide recommendations for alternative options.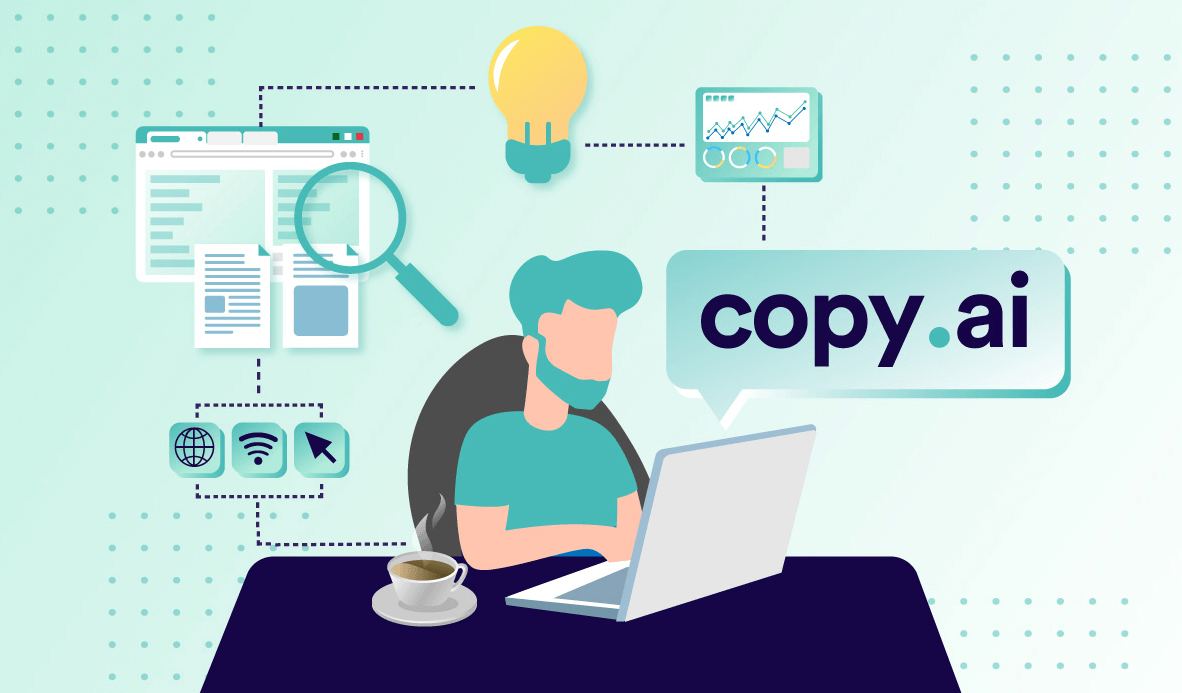 What Is Copy.ai?
Copy.ai is an all-in-one AI writing tool that leverages the power of artificial intelligence and machine learning algorithms to generate human-like text in a matter of seconds. Founded in 2020 by Chris Lu and Paul Yacoubian, Copy.ai aims to empower business owners, marketers, and copywriters by providing a platform to create compelling copy effortlessly. The software utilizes the GPT-3 software, which enables users to generate various forms of content, including blog intros, email subject lines, meta descriptions, and more.

How Does Copy.ai Work?
The functionality of Copy.ai is remarkably simple. Upon signing up for an account, users gain access to a user-friendly dashboard where they can select from a wide range of copy generation options. Whether you need catchy email subject lines, engaging landing page hero text, or captivating value propositions, Copy.ai has you covered. By providing relevant information such as your brand name and product description, Copy.ai generates multiple suggestions that can be customized to meet your specific needs.
The platform also offers additional features to enhance your content creation process. For instance, the Google Chrome extension allows users to seamlessly work with tools like Google Docs and Gmail, eliminating the need to switch between multiple tabs. Moreover, Copy.ai includes a plagiarism checker to ensure the originality of your content.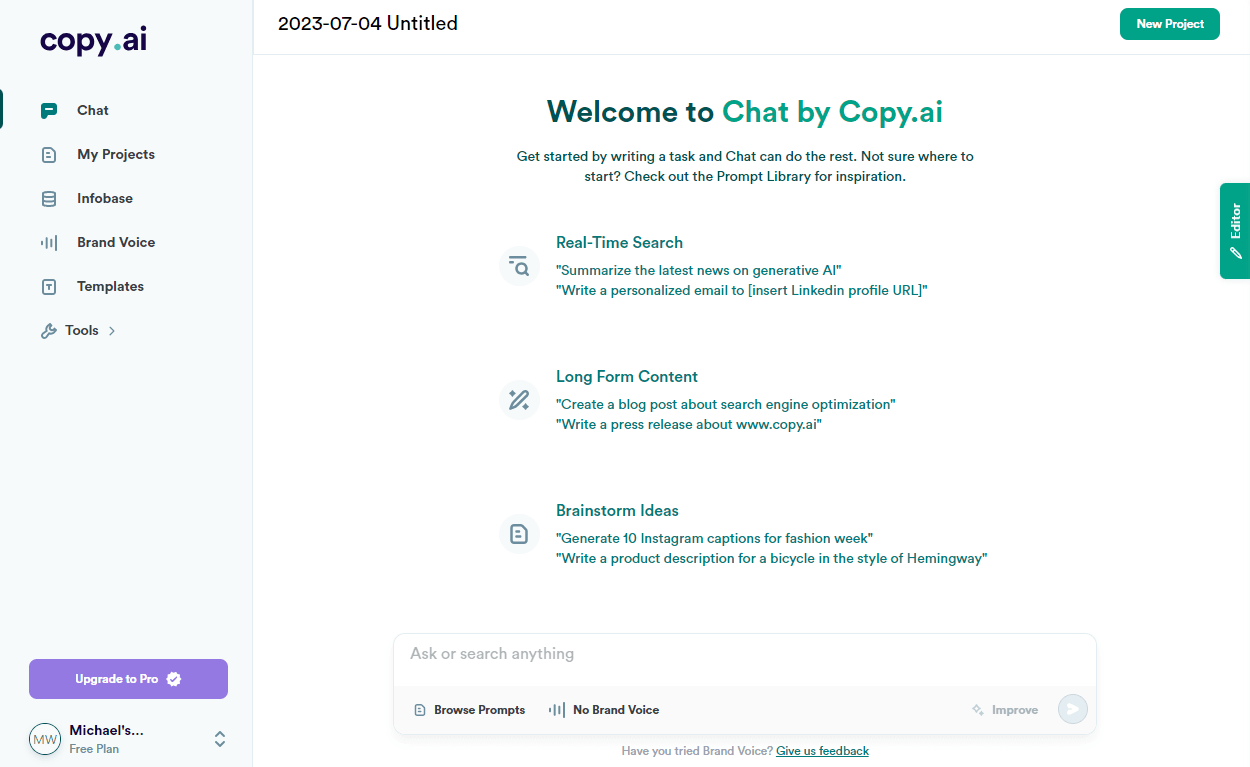 Pros of Copy.ai
Copy.ai offers several advantages that make it a valuable tool for various users, including:
Ease of Use: The user-friendly interface and intuitive dashboard make it easy for both beginners and experienced writers to navigate and generate content.
Quality of Content: Copy.ai produces catchy and engaging text that can help overcome writer's block and stimulate creativity.
Versatility: With a wide range of copy generation options, including email marketing, web copywriting, and blog content, Copy.ai caters to the needs of different industries and professions.
Multilingual Support: Copy.ai supports multiple languages, allowing users from different regions to generate AI content in their preferred language.
Free Plan: Copy.ai offers a free plan that provides access to essential tools and features, making it an attractive option for those on a budget.
Cons of Copy.ai
While Copy.ai offers numerous benefits, there are a few areas that could be improved:
Lack of Long-Form Content Generation: Unlike some other AI writing tools, Copy.ai does not currently generate long-form content such as blog posts or essays. However, it does provide tools like blog outlines that can assist in the creation of longer pieces.
Precision in Input Description: Copy.ai requires users to provide detailed descriptions of their product or brand, which can be time-consuming. Improvements in the software could reduce the need for lengthy input descriptions.
Copy.ai Pricing
Copy.ai offers three pricing plans to cater to different needs:
Free Plan: The free plan allows users to access essential tools and features, including over 90 copywriting tools, 10 credits per month, support for 25+ languages, and 100 bonus credits for the first month. No credit card information is required for the free plan.
Pro Plan: The Pro plan is priced at $35 per month and offers unlimited access to all tools and features, allowing users to create unlimited blog titles, outlines, ads, and other forms of writing. This plan also provides early access to new features and tools.
Custom Team Plans: For businesses and teams with specific requirements, Copy.ai offers custom plans tailored to their needs. Pricing for these plans is determined based on team size and specific requirements.
A Better Alternative to Copy.ai
While Copy.ai offers an impressive suite of features and functionality, you might want a better alternative for its expensive plans or for some cons of it. Here we bly recommend ChatArt . It can generate articles for any styles and any genre.  Whether you need a fairy story or lyrics or SEO article or advertising copies, it can all help you.
Moreover, it gives you convenience to talk to AI. You can get answers for any question or ask it to do translation for you. Also, you can simply chat with it to have fun.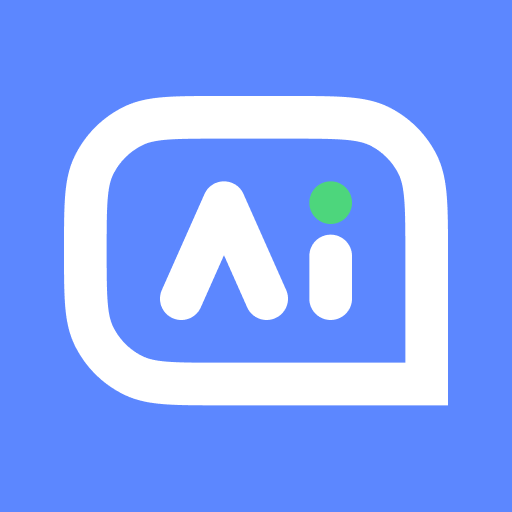 ChatArt – Better Alternative to Copy.ai
Supports iOS & Android: This app is compatible with both iOS and Android device.
Chat Script: It can teach you how to reply others' messages.
Dream Analysis: It will tell you what your dream indicates.
Create Work Report: It can generate daily, weekly, yearly work report and also emails, tables, which can improve your work efficiency.
Collection: You can star and save any results that you want to keep.
Free Trial: :Once you download the app, you can start chatting without paying. And for the paid version, it will cost only $8.99 per month.
Final Thoughts on Copy.ai
Copy.ai is a versatile AI writing tool that can significantly enhance the content creation process for businesses, marketers, and copywriters. It offers a range of tools and features to generate compelling copy quickly and efficiently. While there are areas for improvement, such as the lack of long-form content generation, the ease of use, quality of content, and affordability make Copy.ai a valuable asset for those seeking to streamline their writing processes. Consider exploring a better alternative to try.
We will recommend ClevGuard ChatArt for you. It can give you inspiration on content writing and assist you with market copy writing. Its other unique features like dream analysis can make it a best companion for you. Download it for free and have a try right now!