There could be some reasons why you want to track someone else's phone. For parents, they might need to monitor their kid's smartphone for security reasons. A spouse might need to monitor their partner's phone to clear up any doubts, or there could be any reason.
In the case of Android, remote tracking is effortless. You can install any third-party app and start spying and controlling the target's phone.
However, in the iPhone (iOS) case, monitoring someone else's phone isn't that easy. Since the iPhone is known for its security, not every developer can build a prosperous and stable tracking service for iOS.
But we're here for you! In this article, we've hand-picked and reviewed the 11 best iPhone tracking apps for you. So let's get into it.
Table of Contents
What Can A Tracking App Do For You?
A tracking app is usually used to clone someone else's phone remotely. In some cases, the monitoring service-aware the user that your phone is being monitored. But, most of the monitoring services work anonymously without letting the target know that their phone is being monitored.
The primary purpose of these targeting services is to let you have complete control over the target's smartphone remotely, such as their call history, SMS, social media activities, location history, and many other activities remotely from any device.
When it comes to how these services work, they usually provide a tracking app that you need to install on the target phone. That tracking app works as an agent that collects all the data from the target's phone and sends it to the user's dashboard, where you can monitor all the activities.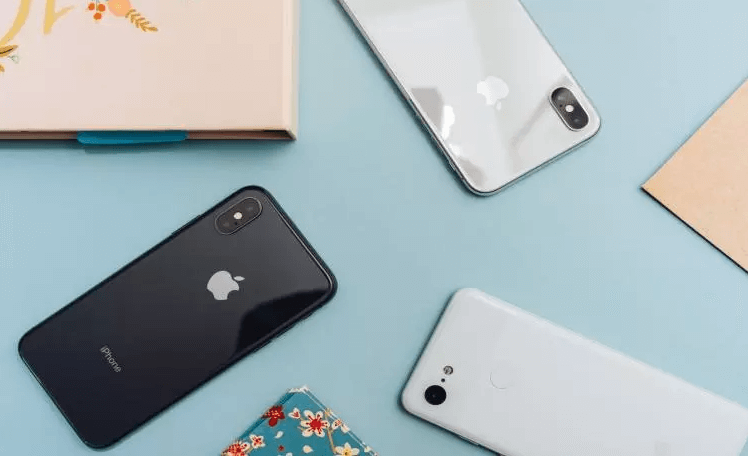 11 Best Tracking Apps for iPhone in 2022
We know there are already thousands of tracking services out there on the internet. However, most of them are not worth buying, not trusted, and some are not reliable. That's why for your ease, after profound research and test on the internet, we've hand-picked and reviewed the 11 best iPhone tracking services for you.
Here's the list of hand-picked 11 best tracking apps for iPhone and their detailed review:
1. KidsGuard Pro for iOS
It's no wonder that KidsGuard Pro is a leading monitoring service that is not just designed for iOS but also supports many other widespread OS monitoring, such as KidsGuard Pro for Android. If you've ever searched on Google and looked for some of the best monitoring services. You may have heard of KidsGuard Pro. From monitoring the target's IM messages to their location history, the service monitors every activity remotely without letting the target be aware.
Today, as we are talking about the iPhone tracking app, let's go back to the best iPhone tracking app - KidsGuard Pro for iOS. KidsGuard Pro for iOS offers a complete solution to all your monitoring needs such as social media monitoring, real-time location tracking, call logs tracking, browsing history viewing, and many more valuable features. The KidsGuard Pro for iOS isn't just recommended for its features, but the security it offers is that no other service can compete with.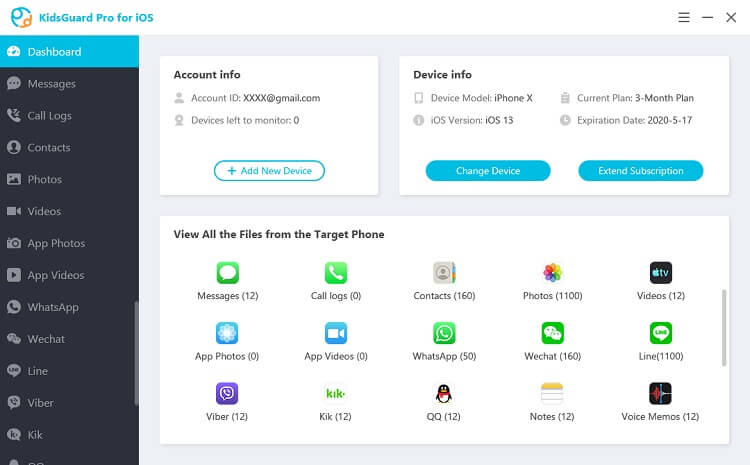 To keep this section brief and straightforward, below we've mentioned some of the most highlighted features of KidsGuard Pro for iOS:
Voice Memo:
The voice memo feature is extremely useful when you want to hear the voice notes of the target's iPhone. It works by storing all the Voice Memo audio notes into the KidsGuard Pro dashboard. All the audio's are stored in the cloud storage of KidsGuards Pro. So even if the target deletes their voice notes, you'll still have them in your dashboard.
Deleted Data Viewing:
Sometimes, the kids or loved ones delete their browsing history, messages, call logs, pictures, etc, so that no one can see them. However, with the help of deleted data viewing feature, it allows you to check the deleted data of the target's phone, for example, view deleted browsing history remotely, which can help you know your loved ones better, especially for the kids, you can protect them in time.
iCloud Monitoring:
Through iCloud monitoring, you can easily monitor your target's phone through their iCloud account. In this process, you don't need to install any app or service. Instead, all you need is the target's iCloud account username and password, which you want to track, and that's it. You'll get all the same monitoring access and features as you get in regular app installation.
IM Tracking:
IM tracking refers to tracking your social media messages such as WhatsApp messages, WeChat messages, and supports many other social media applications. It records and saves all the messages in its database so no messages will stay on your dashboard even if the target deletes them.
Notes:
We don't think this feature requires any introduction. Today, most of the kids save all their upcoming and important tasks on their smartphone's notepad. With this feature, you can remotely access all the saved notes of the target's iPhone. Furthermore, all the data of notes are stored in KidsGuard Pro.
NOTE:
Click Monitor Now button below and skip to KidsGuard Pro's website. Sign up an account and pick a suitable plan for usage. After follow the instruction to install it, you can start to monitor someone's iphone with this iPhone tracking app.
Highly secure and uses end-to-end encryption.
Provides more than 20+ helpful monitoring features, like check WhatsApp messages, call logs, text messages and so on.
Real-time location tracking.
View the target's iCloud data without having target's iOS device.
No jailbreaking and effortless operation.
2. Glympse
Glympse is one of the best iphone tracker app. It's a simple location-sharing service that lets you share your real-time location with your friends, parents, or anyone you want. It doesn't include any characteristics by which we can call a monitoring app or spyware. The working of this app is extremely straightforward. The user of Glympsecan shares their location with any other Glympse user in real-time remotely through the internet.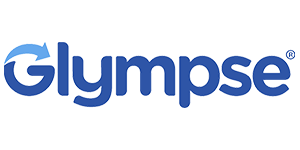 All you've to do is to send the request to any Glympse user so that they can track your smartphone in real-time and know where you are and your ETA. Other Glympse users can only see and track your location only if you allow them.
Moreover, you'll get a real-time notification if any other Glympse user is accessing your location. Glympse works based on real-time location tracking. So you can track other Glympse user's locations in real-time.
Key Features of Glympse:
End-to-end encryption
Real-time tracking
Smartwatch support
ETA estimator
Pros

Real-time location tracking.
Sends pop-up notification if another glimpse user is viewing your location.
No sign-up required.
Cons

It only supports location tracking. That's it!
The target will be alerted if anyone tries to locate their location remotely through the Glympse.
3. FollowMee
FollowMee is similar to Glympse, and both have the same concept. First of all, it's not spyware. However, it does have the same spying characteristic that is only limited to location tracking. Moreover, this service is only designed for those people who want to share their real-time location activities with their partners, such as friends and family members. The most highlighted feature of Glympseis the ability to track the pinpoint location of the target's phone. It offers the least count of the maximum of up to 5 meters.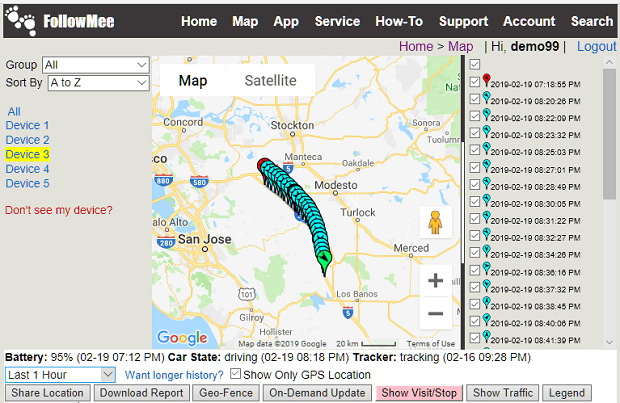 Furthermore, you can locate your target's phone remotely from any device in real-time without letting the target know about it! FollowMee does offer dedicated apps on the monitoring side. But, the best thing is that you can also monitor the target's location on the web dashboard. So you don't need to download any dedicated app. The service also allows you to download a location activity report for any device. It currently supports CSV (Excel), PDF, KML, and GPX format.
Key Features of FollowMee:
Location Tracking
Web-version supported
Report Download
Device Grouping
Pros

Easy to use.
Straightforward design and minimal UI.
No ads.
Cons

Extremely old school UI.
Lots of bugs and unstable service.
4. Life360
Life 360 is a family safety app service that allows users to add, connect and sync all their family members and track them. The primary purpose of this app was to provide a platform where all family members can connect and share their location, place alerts, and any kind of geo-related issues with their family members. The app works in real-time, so you'll get instant updates if any of your family members need help or anything like that. Life360 is extremely useful if you want to track your kids, where they go, their driving reports, etc.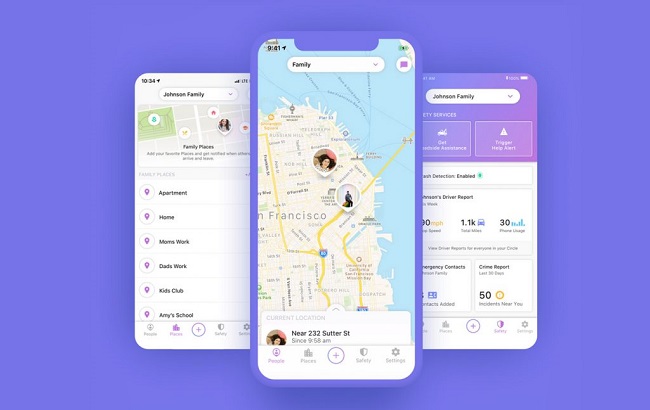 The user can easily share their real-time location with any of their family members. Hence, they'll know exactly where you are going, and your driving report as well. Once you enter a geographic area in Life360, you'll get notified when your respected family members arrive at your specified location. Life360's AI algorithm automatically detects if any of your family members drive or ride in a vehicle. In that case, the system will automatically start recording different units such as speed, distance, and time.
Key Features of Life360:
Real-time location sharing
Place alertsd
Drive Report
Pre-existing alerts
Pros

Real-time location sharing.
You can add up to 8 family members in one group.
Pre-existing emergency alerts.
Cons

The service doesn't offer any cloud storage.
A GPS can work offline, but the app cannot record anything through GPS if it's offline. So the app is useless if you or any of your family members are offline.
5. Find My Friends
Are you finding free iphone tracking apps? Find My Friends is not so unique from other services in this review. The service is used to share and sync your real-time location with your friends or family members. So they can see where you are and can check the ETA of your arrival in real-time. Find My Friends uses your device's GPS to get your exact pin location and uses the internet to share and sync your location with the server.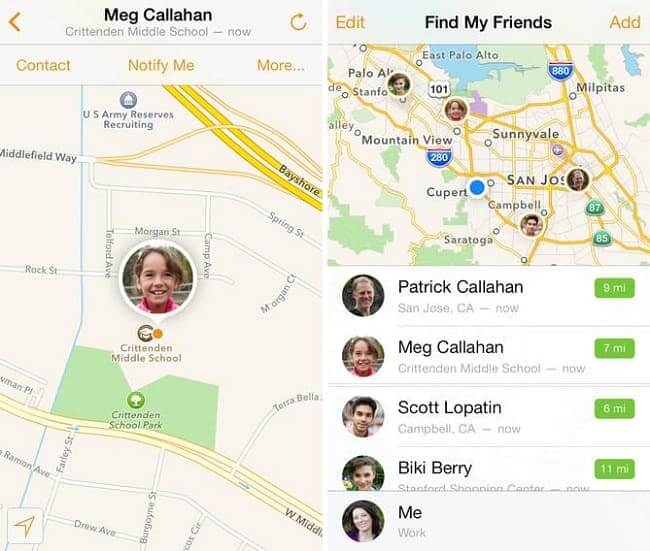 However, you can't use the app to spy on someone else's phone because the app will notify the user if someone tries to track their location remotely. Another thing that we like about Find My Friends is the support of real-time SOS alerts. So that, you can send an SOS or emergency alert to your other FMF user within seconds and they'll receive your alert as the top priority. You can find some pre-existing alerts such as flat-tire alert, bus missed alert, 911 alert, and many more!
Key Features of Find My Friends:
Emergency alerts
Notification alerts when your location is being monitored
Email alerts
Offline GPS support
Pros

Easy and straightforward to useg.
Officially owned and managed by Apple Inc. So you don't need to worry about the security.
No login required.
Cons

Without signing up, anyone can access your smartphone and see your Find My Friends Activity.
Offline sync bugs.
6. iSharing
iSharing is one of the most advanced versions of location tracking services on iOS devices. The features that sharing is providing, no other app is even close to it. One of the best and most unique features we've got in sharing is the walkie-talkie mode. All you have to do is turn on walkie-talkie mode, select the device on which you want to share your message. The targeted user can easily listen and reply to your voice messages in real-time.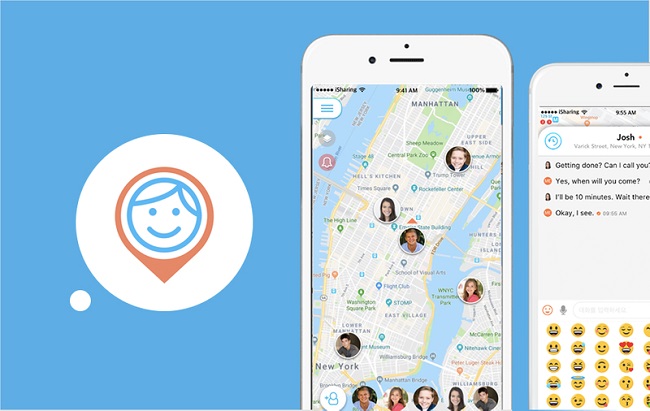 Moreover, the Device grouping feature lets you add multiple devices to one account. So that you can view the real-time location of all the devices in real-time, and you can invite other people to view the location of all the group devices. The service is also compatible with smartwatches. However, smartwatches currently support Android OS.
Key Features of iSharing:
Walkie-talkie mode
Location history
Emergency panic alerts
Speed monitoring
Pros

Offline sync and tracking support through the use of GPS.
To send emergency alerts, just shake your phone. That's it!
Stable and modern UI.
Cons

No report generation.
Walkie-talkie mode requires a stable and high-speed internet connection.
7. Find My iPhone
Find My iPhone is an official app made by App Inc.(track my iphone app). The app allows all iPhone users to access and locate their iPhones remotely from anywhere and any device. The best thing about this service is that you can trust blindly on it. Since the app is manufactured and controlled by Apple itself, no 3rd party is included, making it best for users' safety concerns.
To use this service, all you've to do is log in to your iCloud account on the monitoring dashboard and on the device you want to track.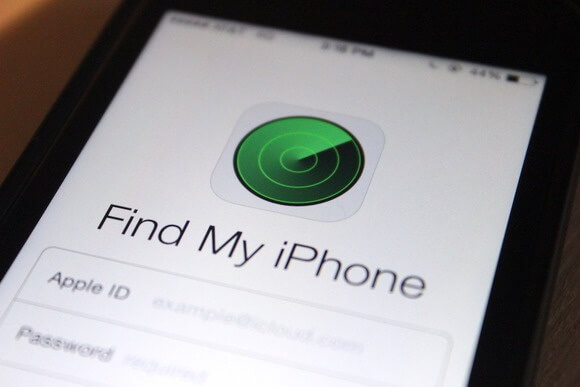 Note that it's compulsory to log in to the same account on both devices. Otherwise, you can't track the iPhone. After logging in, you can locate your device, lock your iPhone, and erase all the data permanently if your iPhone gets lost. However, the location results on Find My iPhone may not be 100% accurate as other apps and services, but still, it provides an accuracy of at least 15 meters.
Key Features of Find My iPhone:
Lock your iPhone remotely
Erase and factory reset remotely
Ring your phone through monitoring device remotely
Directions control to reach your lost iPhone
Pros

Official app by Apple Inc. Therefore, no 3rd party is involved in it.
Low power consumption in the background.
Best for safety concern users.
Cons

Minimal features.
Higher in-accuracy of location.
8. GPS Tracker
GPS Tracker is one of the most straightforward and easy-to-use apps. First of all, we would like to mention that this app is not like other applications that provide simple location-sharing features. The primary purpose of this app is to share and record detailed information with other specific users remotely through the internet.
Unlike other location-sharing services, it offers detailed insights into your location, such as your average speed, real-time speed, trip A and B, altitude, past visits, and all that.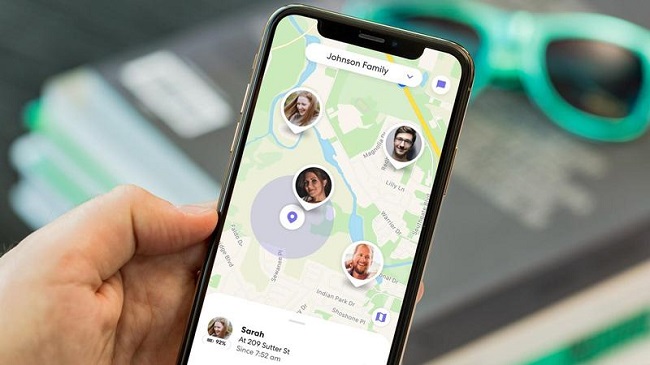 The best thing about this app is that most of the features of this app work entirely offline. You only need the internet to sync, use Google maps, and share your GPS details with other users in real-time. Moreover, the app is minimal in size and not just saves your ROM and RAM, But it's also light on your phone's battery. Overall, if you're looking for a tracking app with lots of features and small in size, this app is perfect for you!
Key Features of GPS Tracker:
Altitude meter to measure your altitude from the sea level through GPS
Real-time speed-o-meter
Trip A and B calculator
Real-time location sharing
Pros

Offline support.
Extremely small in size.
Minimal UI.
Cons

Developers discontinue the app, hence no future updates.
The app doesn't offer an anti-force close feature. So in low RAM devices, you may experience auto-closing of the app while running in the background.
9. TrackView
TrackView is based on an entirely different concept. The app is not a location tracking nor a spyware service. Instead, through this app, you can use your smartphone as a CCTV camera to keep an eye on your kids or your personal belongings when you're not home. With this app, you can get rid of expensive CCTV cameras and their monthly security charges. It works based on IP addresses.

All you need to do is connect both the monitoring and recording devices to the same Wi-Fi connection. So that both devices match the same IP address, and you'll be able to view real-time recordings from any device remotely. The app contains all the features that you get in premium dedicated IP cameras. Such as motion recording, night vision, walkie-talkie, cloud recording, and much more. Overall, the application isn't a location tracking service, but it's a valuable service if you want to keep an eye on your kids in your absence.
Key Features of TrackView:
Offline support
Motion Tracking
TNight vision (increases the exposure only, you think real night vision?)
Cloud sync
Pros

It offers all the premium features that you get from a dedicated IP camera.
Can stream the video quality in 1080p.
Extremely low-latency.
Cons

You can only view if your monitoring device and recording drive are on the same Wi-Fi connection and not from anywhere.
No grouping support.
10. mSpy
Now here comes the most awaited monitoring service. We know all the apps mentioned above in the article (except KidsGuard Pro for iOS) are not very useful. Because they don't allow you to monitor the target's phone without letting them know, but mSpy might be a better option if you want to spy on someone else's smartphone without letting them know! The app isn't just a location tracking feature. Instead, it's a complete spyware and monitoring service that offers all the essential features you can expect from a spyware service.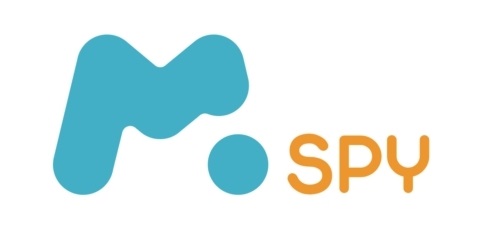 The best thing about mSpy is that it works secretly and tracks your target's phone without letting them know in any way. Of course, being spyware, you do get a location tracking feature and allows you to remotely view the location history of the target's phone. Moreover, the app lets you view images of WhatsApp, Viber, Snapchat, Telegram, etc., remotely from any device. Overall, mSpy is one of the hidden tracking app for iphone that you can find on the internet.
Key Features of mSpy:
IM Tracking
Call Recording
Location Tracking
Media Files
Pros

Works anonymously on the target's phone.
It offers all the essential features that you can expect from a spyware.
Offline support.
Cons

Provides fundamental features.
Not good on the battery and RAM resources.
11. Family Locator
This PTPA award-winning tracking service for iPhone might be a perfect option if you prefer simplicity. The app is specifically designed for parents who want to keep an eye on and protect their kids from unsafe visits and want to monitor their kids' real-time location. Through this app, you can set a geo-virtual boundary on your kid's phone.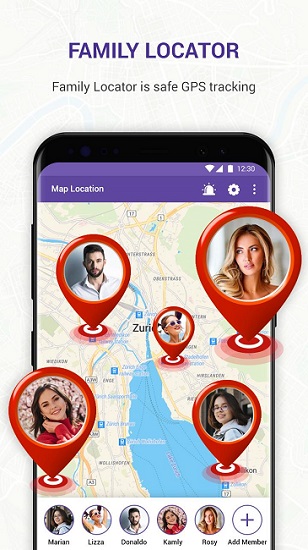 The app will notify you if your kid visits that location, so you'll know where your kid goes and protect them accordingly. Moreover, the app also has predefined SOS alerts in your kid's phone app. So that they can send you SOS alerts on your phone's app in case of an emergency.
Key Features of Family Locator:
Uses end to end encryption
SOS alerts
Red zone alert
White zone alerts
Pros

Extremely secure and uses 32-bit encryption.
Offline tracking support through GPS.
Easy and minimal UI.
Cons

Consumes a lot of internal storage (200 MB+).
Massive delay in real-time notifications.
FAQ About Tracking iPhone
Q1. Are iPhone Tracking Apps Undetectable?
Tracking apps are usually of two kinds. The first one works secretly or anonymously. The second one is usually made for parents that stay visible to the target. However, for secret trackers, the tracking service isn't detectable for casual users. The target can only detect trackers if they install cutting-edged and the best anti-spyware apps or anti-virus app.
Q2. Can I Track iPhone without Touching it?
Yes! All the tracking apps work and sync through the internet. So that the user can monitor the target's phone remotely without touching it. However, for remote tracking, both monitoring and tracking devices need an active internet connection.
Q3. Should I Jailbreak my iPhone to Track It?
No, you don't need to. As long as the app is not violating the TOS of iOS, you don't need to jailbreak your iPhone. Tracking the iPhone remotely isn't a TOS violation of iOS.
Q4. How Does Tracking App Work?
Almost every tracking app uses the support of GPS to determine the exact pin location of the target's device. Moreover, tracking apps usually use Google Maps to show the exact location reference of the target's phone visually and use the internet to send all the data to the monitoring dashboard.
Conclusion
With the advancement in technology, especially in smartphones, you don't need to physically keep an eye on your kid. Instead, on the internet, you can find hundreds of tracking services for the iPhone. But all of them are not very useful. First of all, they provide all the control to the target to quickly stop the app or uninstall them whenever they want. Secondly, they are visible to the target's phone and don't offer many monitoring features.
However, so far, we've found that KidsGuard Pro for iOS might be a better option if you want a complete monitoring solution. First of all, You can't uninstall the app through the target's phone. Secondly, it works secretly, and the target can never identify if KidsGuard Pro for iOS is working on their phone. Lastly, KidsGuard Pro for iOS provides basic and advanced features that you can expect from a full-flege flagship spyware service. Overall, all the tracking apps that we've reviewed in this article are excellent, but if you want a complete monitoring solution for iOS devices, KidsGuard Pro for iOS is the best choice!