The new iOS 14 privacy features are giving users an option to find and disable apps that tracking or collecting data from their devices. It is a disaster for iPhone spy apps because it has improved the privacy and security of iOS devices. However, there are times when you may feel the needs to monitor someone's iPhone activity, be it your family or employee. So, will these features be an issue for monitoring the devices running on iOS 14? This article will tell you the answer and worry not, click here to get a hassle-free tool you can utilize to monitor almost all iPhone activities silently.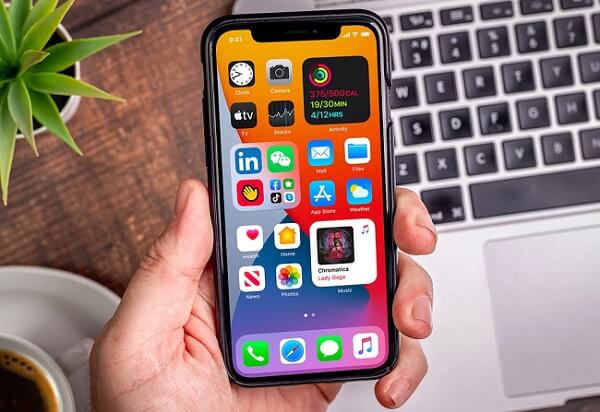 New iOS 14 Privacy Features You Should Know
The new iOS 14 privacy updates will be a noticeable change that can catch apps grabbing data and give users more privacy protection. Here's a quick look at some of the important features.
1. Photos Privacy
In iOS 14, you will be able to allow applications to access photos of your choice. It means that you won't have to provide access to your entire photo library, only the ones chosen by you.
You can change this permission in Settings > Privacy > Photos > select the app and change the photo access.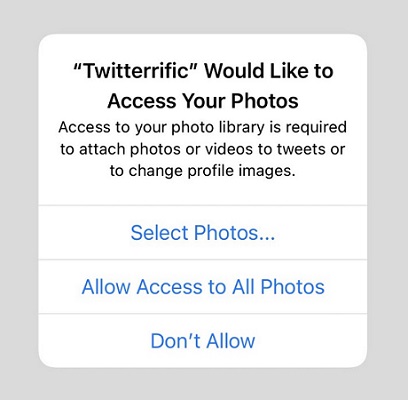 2. Safari Privacy Report
While we are focused on the privacy on your device, all your personal information is being scooped out and spread all over the internet. But Apple made sure to put a stop to it.
iOS 14 has added a few features on Safari, which made the browser capable of blocking cross-site tracking and cookies. It also features a new privacy report. You can open it manually by clicking on the 'Privacy Report'. This will show you which sites are using trackers, how many trackers are installed on each site, and the most prevalent trackers that you encounter across multiple sites.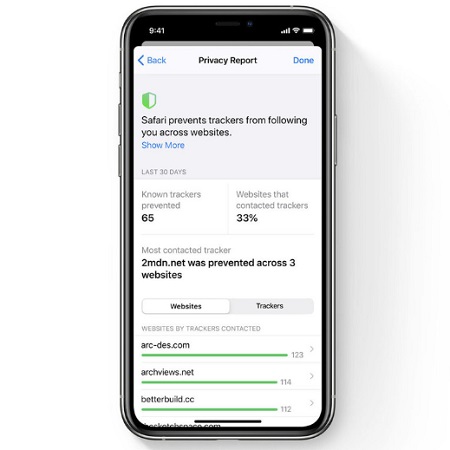 3. Audio and Video Recording Indicator
Another excellent addition to the privacy feature is audio and video indicators. iOS have added a green dot or an orange dot if an app is accessing your phone's camera or the microphone. It will also reveal which app is accessing the camera or the microphone on the Control Center.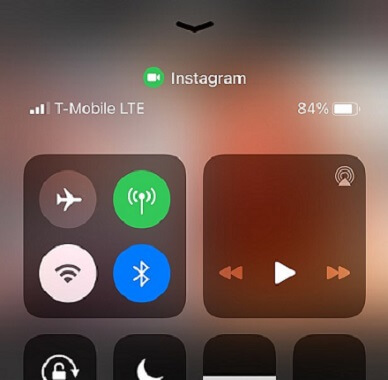 4. Wi-Fi Private Address
With the release of iOS 14, Apple is implementing "private" Wi-Fi address for the device and the feature is enabled by default. This new setting will rotate your Wi-Fi address every so often as an anti-tracking feature. So this iOS 14 privacy feature will indicate you that if your iPhone has been hacked.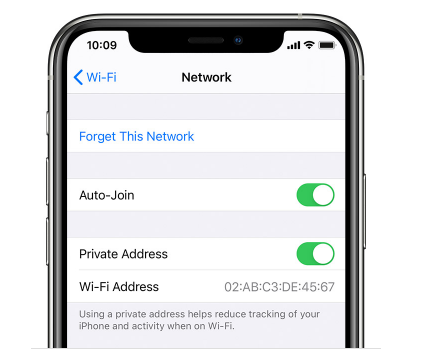 5. Clipboard Access Notification
If you paste something on your clipboard, you will get a notification. It will state which app or widget has accessed your clipboard and where the data is coming from. This is to prevent 3-rd apps from snooping what is on your clipboard every few keystrokes when typing a text.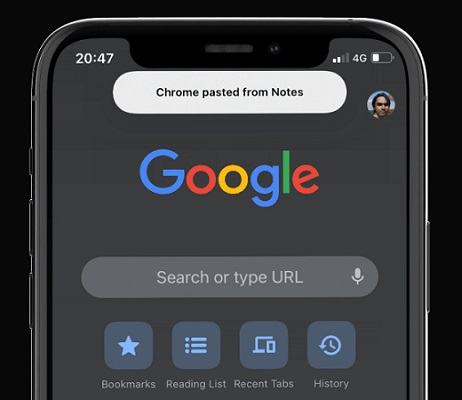 In the previous part, we have learned that iOS 14 catch apps grabbing data strictly. We have to say, Apple is becoming more and more stringent in secure their devices.
Then, is there a secret way to monitor the devices running iOS 14? If you are using a sub-standard iPhone spy app, then the new features can be a hassle. But if you are using an outstanding and advanced app like KidsGuard Pro for iOS, the new iOS 14 won't be any different.
Try the Secret Tool to Monitor Someone's iPhone in iOS 16
Those who are worried that monitoring apps may not be stealthily in iOS 14 will appreciate KidsGuard Pro for iOS.
This is because KidsGuard Pro for iOS is a computer-based software for Windows or Mac, which mean you don't need to install anythiny on someone's iPhone and bypass all the iOS 14 restrictions. Once set up, it is able to monitor a lot of things like texts, web browsing, all photos/videos, call logs, social media activity (WhatsApp, LINE...), contacts, notes, voice memos, and much more!
KidsGuard Pro for iOS does this by creating a backup, which is a complete copy of the device activities at the time. After the first-time setup, this software will memorize the target device and back up automatically over USB connection.
How to Monitor Someone's iPhone running iOS 16 via KidsGuard Pro for iOS
This guide will walk you through the entire setup process, from beginning to end. It's straightforward and easy to follow, no matter how tech-savvy you are.
Step 1: Create an account with KidsGuard Pro. Use your email address and complete the purchase.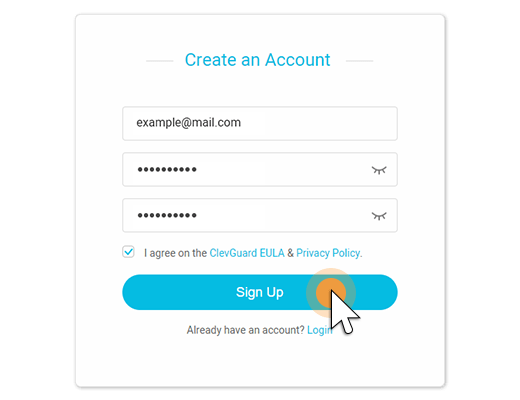 Step 2: Now, download the app on a computer by visiting www.useapp.net. Once installed, launch the app and log into your valid account. If there are already iPhone backup files on the computer, KidsGuard Pro will detect them automatically, and display on the screen. You can choose a backup file and start monitoring.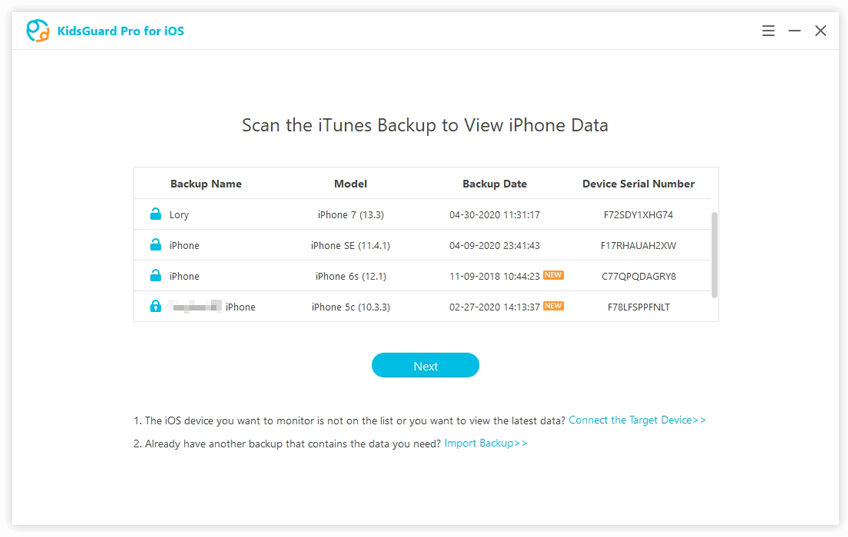 Step 3: After the scan is complete, you can select the file types from the left menu. If you want complete insight into monitored data, click on the 'Export' button, and save files on your computer.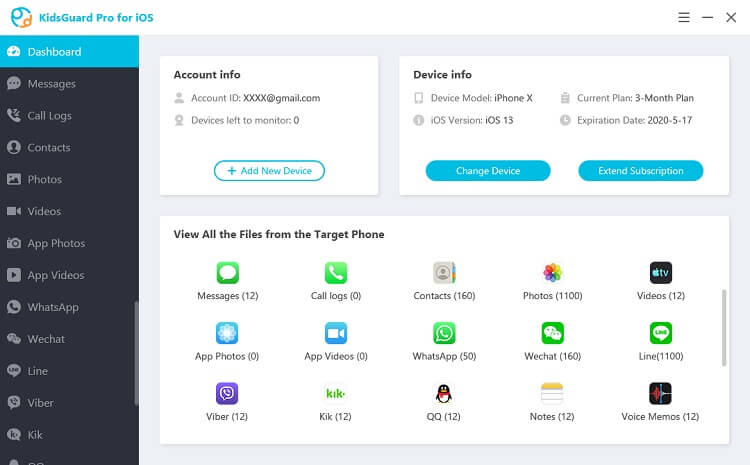 As you can see, this is the best and secure way on how to bypass iOS 16 privacy features and spy on someone's iPhone secretly.
Why Choose KidsGuard Pro for iOS
Unlike many iPhone spy softwares that need to jailbreak the target iPhone, KidsGuard Pro for iOS doesn't need to be downloaded or installed on target device. So you can get the answers you need in the shortest time possible.
All the data will be checked, but no traces will be left.

Files will be detected automatically, even the deleted ones.

Fully compatible with any iPhone models running iOS 9 - iOS 16.

Easy-to-use interface allows you to quickly access the information collected.

Reasonable pricing that costs you just a meal.
Click the buttons below for free demo and check how KidsGuard Pro for iOS looks like!
What Our Users Say
Our daughter is dating a very disrespectful troublemaker. One night, when she came home very late, she smelled of alcohol. My husband and I banned her from seeing him again. But using KidsGuard Pro for iOS, we found their texts and caught them dating again!! - Gabby
[Video] How to Monitor An iPhone without Jailbreaking?
Wrapping up
The latest iOS 16 security features are quite something. What they are offering is really good for protecting the user's privacy. But if you are worried that these features will be an issue for monitoring iOS devices in the future, then you'd better to get the right tool now. Immediately get KidsGuard Pro for iOS! It is cheap, equipped with 20+ useful features, comfortable and dedicated monitoring is guaranteed.