Recently, we've had a lot of people contacting us, wondering how to spy on iPhone without Apple ID and password. Despite it is a fact that Apple takes the security of their devices very seriously and patch any vulnerabilities as soon as possible, we want to get to the bottom of a few things, as well as give out a truly effective solution that will help spy on iPhone without iCloud password. So keep reading on.
Table of Contents
Is it Possible to Spy on iPhone without Apple ID and Password?
It might surprise you, but yes, it is possible to spy on iPhone without Apple ID and password. Thanks to technological advancements, two methods exist to realize this.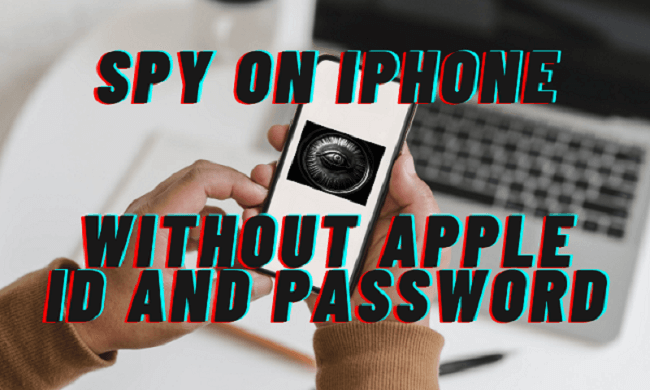 Resort to a professional hacker:
You can easily gain access to hacking websites online, but the expenses required to hack an iPhone remotely are incredibly specialized and high, often cost you thousands of dollars. That means you'd better have a very high-value target to make it worth a hacker spending that much money. Well, most of us doesn't.
Using effective spying apps:
Those programs can keep track of each activity on target iPhone after being set up. After reviewing most of spying apps on the market, KidsGuard Pro iPhone hacker is a utility app for iOS that has been adapted to iPhone spy without having iCloud ID and password or jailbreak it.
There are dozens of spying apps online, but KidsGuard Pro stands out for much lower prices and effectives functionalities. They have seriously established themselves as the leader and none of the competitors seemed to have the sterling reputation than it. As the saying that one thousand readers,there are one thousand Hamlet. People prefer it for multiple reasons, let's see why it is desirable to do so.
100% Work on Spying on iPhone without Apple ID and Password
If you want to know the secret of how to spy on an iPhone with Apple ID, you'll benefit from KidsGuard Pro iOS monitoring for all aspects. We have seen this app going places for its impressive functions and take the market quickly. Here're some highlights of this app that you can't miss!
Spy without Apple ID and password.
Simply look at other spying apps for iPhone, most of them adopt the method of iCloud syncing, which means you need to access Apple ID and password, otherwise jailbreak the device. Unlike its competitors, KidsGuard Pro is the first one to provide you complete control over the target device without iCloud credentials or jailbreaking.
Completely hidden.
This program is virtually undetectable, even a very tech-savvy smartphone owner may not be able to find it. Besides, it is in fact thoughtful to provide a flexible installation mode that you can choose to hide the app icon or not.
Only $0.3 a day to get the maximum number of features for iPhone spying.
KidsGuard Pro only has one plan so anyone can access all premium iOS features for less than a cup of coffee. In a rush? See the pricing details here and get the package that fits your need best. Or you can try its demo first for free.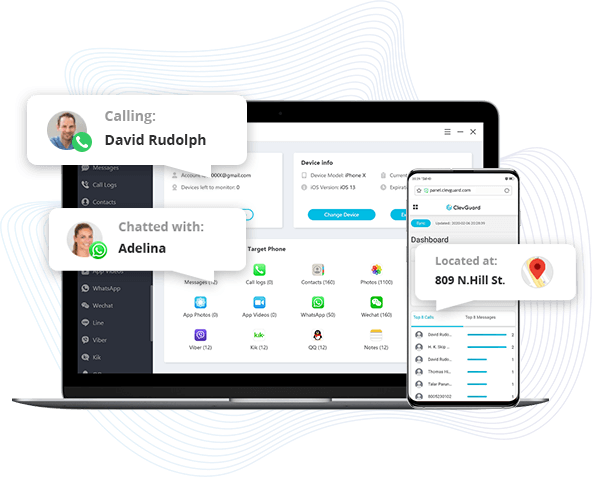 How to Spy on iPhone without Apple ID and Password via KidsGuard Pro
Considering the unsophisticated nature of the spy app, KidsGuard Pro is ideal for use by all users, whether or not they are tech-savvy. Below are some steps which are going to direct you how to begin spying on iPhone with 5 minutes.
Step 1: Register with a valid email and buy a license for iOS plan.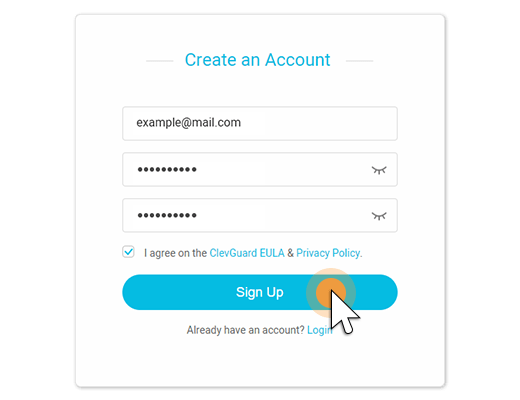 Step 2: Access target computer and download the app onto it. After that, click the downloaded file to install. Then it will automatically scan and display the existing backups of target device. If the iPhone you want to spy on is not on the list, you can connect it with the computer to generate new backup data.
As mentioned before, you can choose to hide the app icon on the computer depending whether you want to do it sneakily. Besides, if you choose to show the app icon on the target computer, you do not need to worry about being logged in by others. Because password is needed each time when launching KidsGuard Pro app.

Step 3: Choose the backup you want to monitor, it will scan the data right away and you can spy on all the files on target device.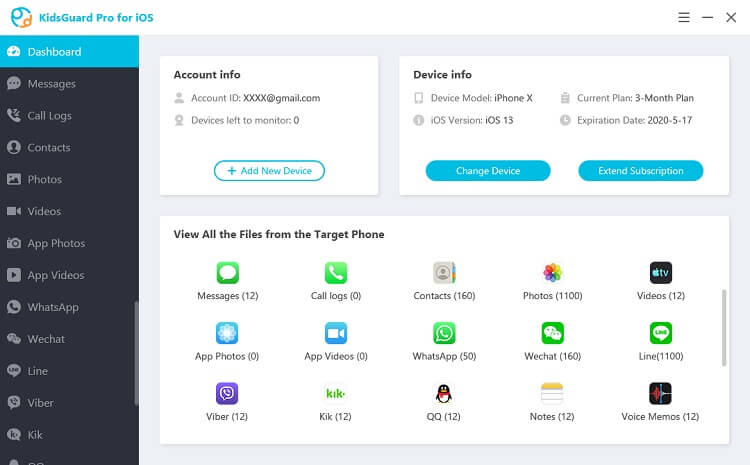 What Can KidsGuard Pro Do on Spying iPhone
Many features are offered by KidsGuard Pro to make it the best solution to spy on iPhone without iCloud and password.
KidsGuard Pro grants its users the ability to monitor SMS messages and iMessages on their target iPhones.

You can keep track of social media apps as well, like WhatsApp, LINE, Kik, WeChat, etc. View the attachments of photos, videos, voices.

You can see search history, as well as bookmarks saved on safari.

You can check the entire call history, caller numbers & names, call duration, call timestamps and whether it was incoming, outgoing or missed.

You can see media files stored on target iPhone like photos, videos, voice memos, notes, and more.

You can select the data you want and save them on your own device.
FAQs about Spying on iPhone without Apple ID
Q1. Is KidsGuard Pro compatible with my target (iPhone 12/11/XR/8/7/6S...)?
A: Don't worry. KidsGuard Pro is fully compatible with all iPhone models running iOS 9.0 - iOS 14.0.
Q2. Do I need to install the app on target iPhone?
A: No, there is no app installed on target iPhone. All you need is download KidsGuard Pro on the target computer and you can view the data on it.
Q3. Do I need to access target iPhone to check data?
A: It depends. If the target computer contains the backup of target iPhone, you don't need to access it. If not, you have to access target iPhone to generate backup data for once. Afterward, this program will automatically scan new data each time when target iPhone is plugged into the computer.
Final Words
We looked at the best way to spy on iPhone without Apple ID and password free, KisdGuard Pro has been demonstrated to do the job with elan. Equipped with 20+ monitoring features, KisdGuard Pro is vetted as an all-rounder app that none of its competitor can beat. If you still have any concern, it also provides a free demo. Why not have a try?