The internet holds a huge treasure trove of knowledge. You can find out something that you may have forgotten by checking your search history or keep tabs on your kids to protect them from browsing inappropriate content like adult, violence, porn etc. Here we will talk about how to check history on iPhone, read on to find out more!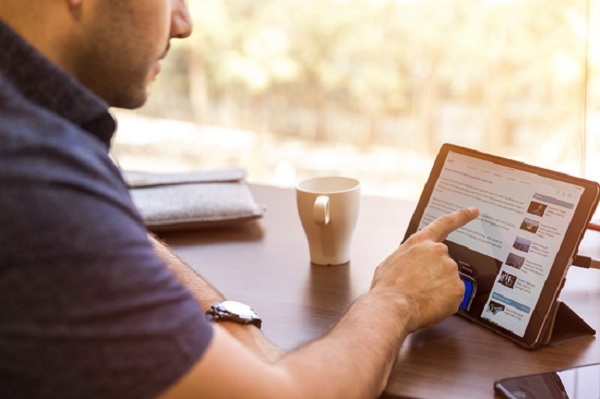 Before start: To help you to view history on iPhone easily, we cover all the avialble methods below, which include a search history tracker designed for tracking all web activities even if they have been deleted. Check out its set of functionalities and features directly>>.
Way 1: How to Check History on iPhone via Browser
Web browser is one of the most used features on any Apple phone. With endless content online, a web browser is the first thing we turn to find several answers. But unlike other devices, the default iPhone browser is Safari. It is very important for you to know how to operate the said browser and how to check search history on iPhone. The procedure is very easy and can be done via the simple following steps.
How to View Safari History on iPhone:
Open Safari browser on your iPhone.

From the bottom, tap on the Book shaped icon.

Go to the Clock shaped icon at the top.

The entire Safari browser history will open on the screen.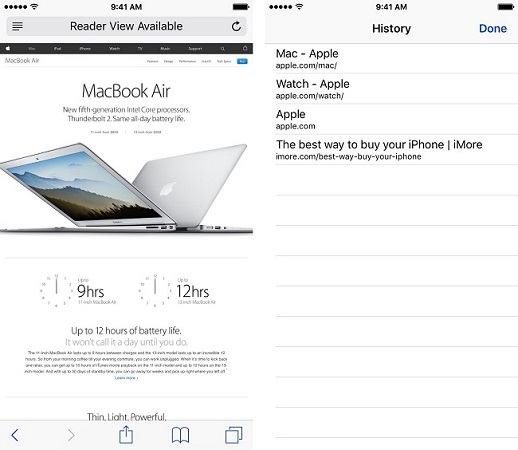 It is true that Google Chrome is the most popular used browser across the world, so they would probably be using it on iOS device. We also gather the method of how to track your child's internet activity on iPhone via Chrome.
How to View Chrome History on iPhone:
Simply open Chrome on the Apple phone you want to check.

Tap on the three-dot icon at the bottom.

Swipe up to find History option.

You will get a list of all the pages visited on Chrome.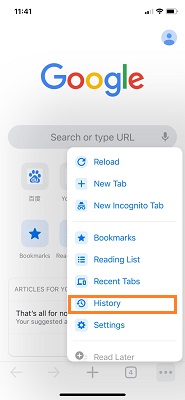 As you can see, it is not really a difficult procedure to view history on iPhone. After this detailed explanation of the procedure, you will probably have no issues with it.
Editor's Tip:
If the browsing history has been deleted or they are using private mode, you can't view it by this way.
Way 2: How to Check History on iPhone in Settings
As you are using an iPhone, you can also get the browser history via the "Settings" of your device. It will display the amount of data each website stores on your iPhone, so you can view the most frequently visited websites on the iPhone. Just read the following steps to get the details.
How to View Browser History on iPhone in Settings
Open the Settings app on an iOS device.

Swipe up the list of settings and find Safari.

Swipe up to find History option.

At the bottom of the screen and tap on Advanced

Select Website Data to view the whole list of visited web history.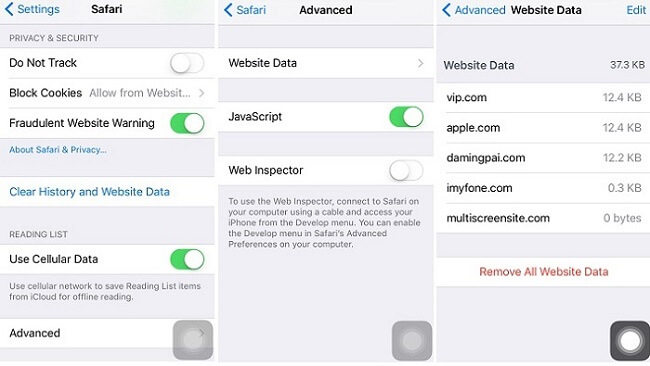 Editor's Tip:
Doing this only shows the stores and other stuff of a specific website, you can't view the data and time of visiting. Deleted and private search history are not available as well.
Way 3: How to View Safari History even Deleted
If you wanna know how to view or look up deleted browsing history on your own iPhone or someone's iPhone, then you need the help of a third-party tool like KidsGuard Pro for iOS. This program is a fully featured tracking solution that allows you to check each link of visited browsing website, the exact date and time, titles and all bookmarks stored on the iPhone. Not only can you preview the search history, but you can also export the data on your computer. Along with tracking history on iPhone, you are able to view call history, messages, photos, videos, notes, WhatsApp, etc.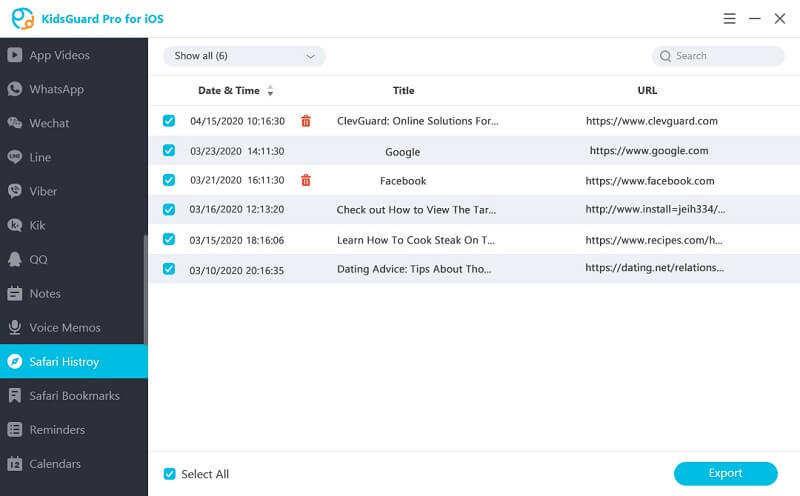 How to Check iPhone History via KidsGuard Pro for iOS
This program is extremely easy even for users who have never tried out such a tool before. The steps below explain how you can finish the setup procedure within minutes.
Compatibility: It supports all iPhone models like iPhone 11 Pro/iPhone11/iPhone X/iPhone 8 runing iOS 9 - iOS 14.
Step 1: Head to KidsGuard Pro for iOS official website and sign up with your email for free. Then you should buy a plan to activate all the powerful features.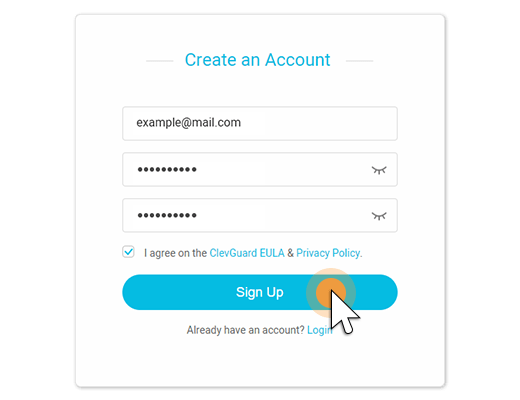 Step 2: Then, download the app from www.useapp.net onto the target computer. After the installation is completed, you can select a backup of an iPhone to view the data directly. If the iPhone you want to monitor is not presented on the list, you have to connect it to the computer to generate a backup.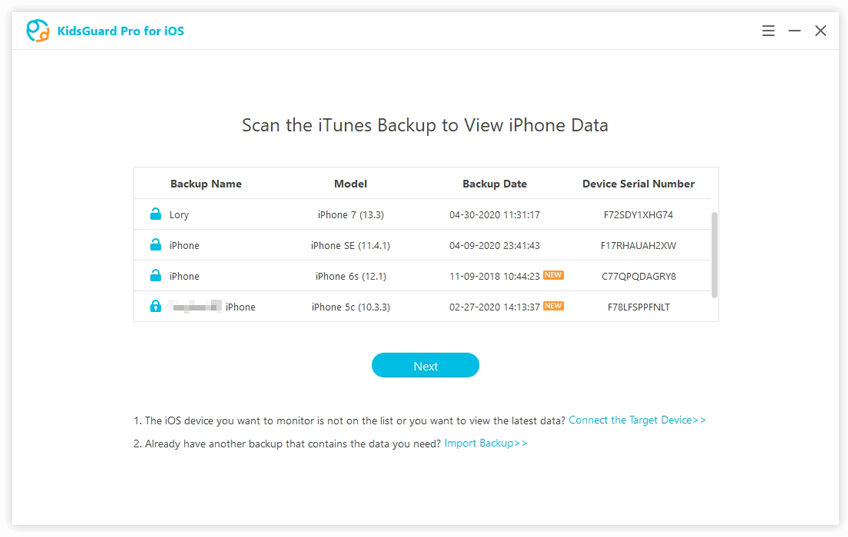 Step 3: Finally, you will enter KidsGuard Pro for iOS dashboard. By selecting each option on the left menu, you can view up to 20+ files like Safari, messages, call history, etc.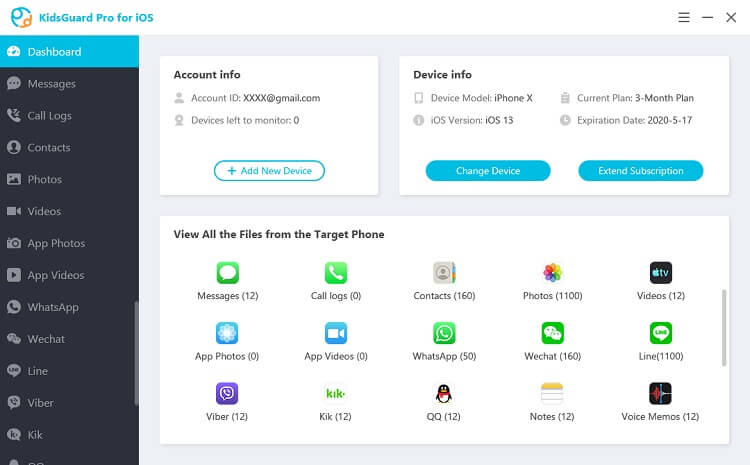 That's it. Now you have learnt how to check search history on iPhone. Most importantly, if you also wonder how to see someone's Safari history without letting them know. KidsGuard Pro for iOS can works in stealthy mode. So, you can monitor an iPhone completely anonymously.
With such varied features, you can be sure of keeping your child safe from all the dangers in the online world. It is noted that KidsGuard Pro also offers an Android version which can track deleted and incognito history on another devices.
Way 4: How to Look Up Search History on iPhone from iCloud
iCloud is the storage space where iPhone users take backup of their iPhone data. If iCloud Backup is turned on, iCloud automatically backs up all iPhone data regularly. Therefore, if you accidentally delete your Safari browser history, you can restore it easily from iCloud Backup. However, you will need to erase all the existing data from your iPhone to initiate the recovery process. Here are the steps on how to see history through iCloud Backup.
Step 1: From your iPhone, go to Settings and tap on General option.
Step 2: On the next screen, tap on Reset option and choose "Erase All Content and Settings" option.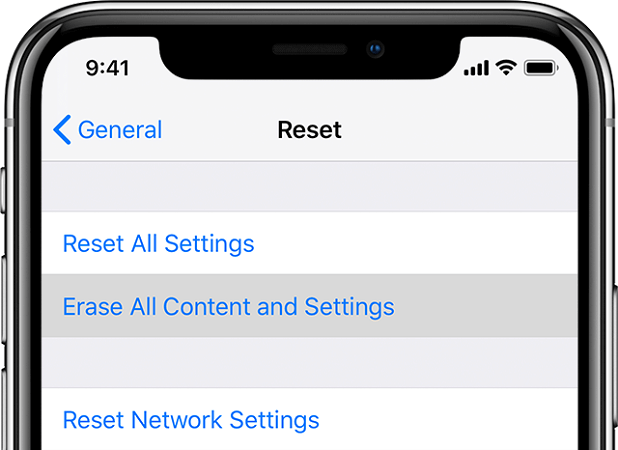 Step 3: Follow the on-screen instructions and on the 'Apps & Data' screen, tap on Restore from iCloud Backup option.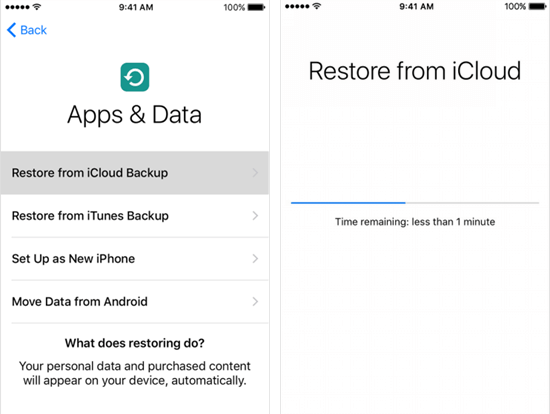 Step 4: Thereafter, sign into your iCloud account and choose the backup file that contains your deleted history of Safari browser. The deleted data will get restored and you can view all past records. These are all the steps on how to view browser history via iCloud Web.
Way 5: How to Check History on iPhone Using iTunes Backup
There are many who prefer to take back up using iTunes more than iCloud. If you are one such iPhone user, you will be thanking yourself for taking backup on iTunes. iTunes takes backup of almost everything on the iPhone, and that includes browser history.
Therefore, if you have deleted your browser history, you can restore it from your iTunes account. However, when you restore your past data from iTunes, all the new data since the last backup will be gone. Here are the steps on checking history on iPhone using iTunes Backup.
Step 1: Connect your iPhone to your Mac or Desktop using USB cable. If you are using a Mac, open Finder application. If you are using a desktop, open iTunes.
Step 2: Click on iPhone's icon and select your device.

Step 3: On the next screen, select Restore Backup option.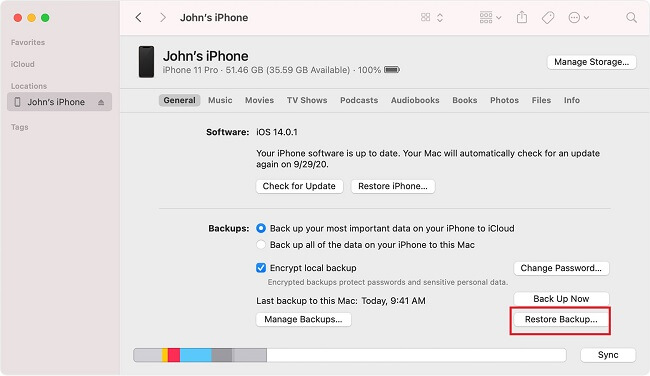 Step 4: Thereafter, you have to choose the backup file that contains your deleted browser history.
Step 5: Finally, click on Restore option and wait for the restoration process to get completed.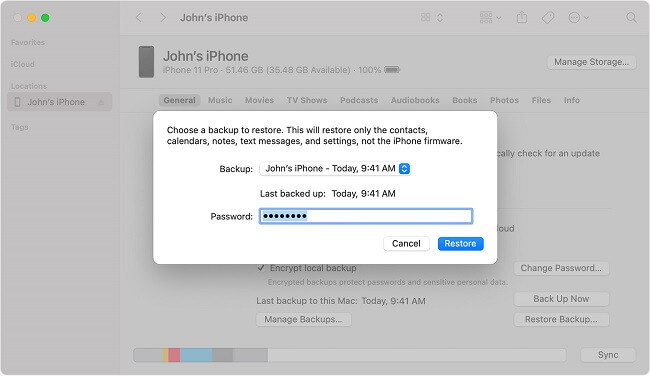 Conclusion
You can use any of the five mentioned methods on how to find search history on iPhone. The easiest way is to view history in detail directly from the web browser you use. You can also check history from the Settings of your iPhone. However, if you have deleted your history by mistake and you want to restore them, you have to opt for iCloud and iTunes Backup.
However, the simplest and safest way on how to look up search history on iPhone when you have deleted history is through KidsGuard Pro for iOS. You can instantly check your past browser history directly from the Dashboard of KidsGuard Pro. There are many more useful features and functionalities available for remote monitoring purposes.