Question:
How to view text messages and call logs on sprint?
Text messaging is by far the most popular form of communication today, but sometimes messages get deleted accidentally or get lost due to many reasons. There are still some challenges that some people find difficult to overcome, such as how to obtain Sprint text message records easily and without much hassle. For those that wonder – can Sprint account holder read text messages, the answer is yes. Read on for more information about the ways on how that can be done.
Way 1: View Text Messages on Phones
Sprint is one of the largest and most popular mobile service providers in the United States. Chances are high that some of your closest ones, your relatives, friends, or colleagues are using their mobile network. Many people like to know what are the methods for viewing Sprint call or text logs, even if they have been deleted or if they belong to others. The following are all the methods explained.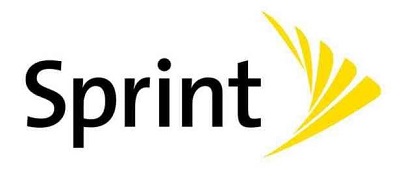 To check your Sprint text messages records, you should first look for that information on your phone. However, if you want to recover deleted text messages, then this can be hardly done with Sprint. This is because the Sprint service provider only stores information about the names and cell phone numbers of customers that text through their service.
Those that search for an effective Sprint text message history hack may end up disappointed because Sprint only allows viewing text messages that are already on your phone or perhaps on your computer if it is set up for sending and receiving messages.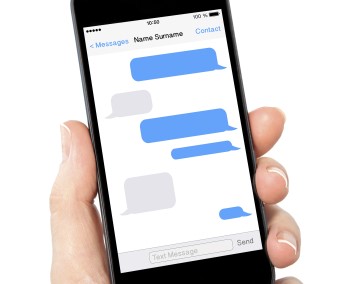 Pros

It is the easiest way for all Sprint users to check information about their text messages and view call logs
Cons

Deleted Sprint messages cannot be traced
Way 2: View Sprint Call or Text Logs on Sprint Online Website
The second method to check Sprint text messages online is through their website. Here, you could get to see text messages on Sprint as well as Sprint call logs. You can get the basic info regarding sent and received messages on your phone, but you still cannot see the content of the text messages that were sent or received.
On the Sprint website, you can see the exact date and time of your messages, calls, and other interactions for the past three months. However, keep in mind that Sprint does not record roaming data information, so their website is the place only for accessing basic info.
So the short steps to solving the problem of "how to view call history on sprint account" is as follows:
Log into your online Sprint account (Make sure to set up an account at sprint.com first with your phone number and identity verification)

Go to Call & Text Logs option on your dashboard

View basic information about sent and received text messages and information for incoming and outgoing calls made

Download this information in PDF format if you wish

To summarize, you can check Sprint text messages or call log online, which has some pros and cons:
Pros

It is completely free to do it and you get a nice overview of your smartphone activity
Cons

It is only available to Sprint users

Viewing billed text details is only possible for the past 90 days
Related Read: Best 2 Ways to Spy on My Girlfriend's Text Messages Free
Way 3: Contact Sprint for Information
If you want to know how to view the Sprint call log, it is recommended you contact Sprint directly to get information about that. However, calling Sprint customer service to ask how your deleted text messages can be retrieved will not help you much, because such information is not stored by Sprint.
Remember that you can only get information about phone numbers that you have called or received calls from, as well as the dates and times of your text messages. You cannot get information about the phone activity of your wife, husband, or your child unless you are all on the same phone subscription.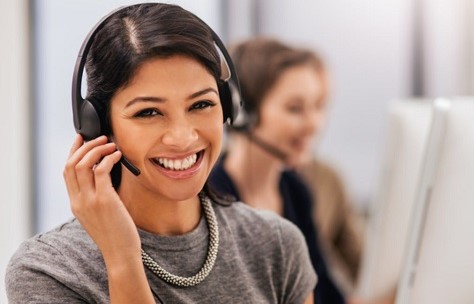 Pros

Sprint customer service is timely and effectively
Cons

It is only available to Sprint users

Deleted Sprint messages cannot be traced
Other related questions about how to view Sprint call or text log:
1. Can you see deleted texts on the phone bill?
Again, it is not possible to view such text because Sprint does not keep a record of such information. They do not store deleted messages due to privacy issues and the potential dangers of storing that kind of information on their servers.
2. Can I get copies of text messages from Sprint?
The answer to that is yes, but only in exceptional circumstances. For example, if text messages are needed as evidence in criminal or civil proceedings, an attorney can send a subpoena to Sprint for obtaining that information. However, only specific text messages that relate to the case can be obtained, not just any message that is being stored.
3. Can Sprint account holder read text messages?
No. The sprint account holder can only see the data used, texts used and phone numbers called/calls inbound, but they could not access the contents of the messages.
4. Can someone pull text message records?
Yes. Only by using a third-party text tracker, all of someone's text messages can be checked easily. Read the next method to know how to view someone's Sprint call or text logs.
Way 4: Use a Tracking Tool to Hack Someone's Sprint Phone Records
The fourth method for obtaining someone's Sprint call or text logs is through using a Sprint text message history hack tool. Tracking tools have become very popular lately because their user can utilize them to obtain important information from someone's smartphone. Tracking tools are pieces of software that monitor many types of smartphone activities such as call and Sprint text messages records of the user, internet history, photos, videos, messages, and everything else on the phone.
Tracking tools are undetectable and with their help, you can monitor things remotely without anyone knowing that their activity is being monitored. Tracking tools can help you view all important details about message and call history on the targeted device, along with information about timestamps, contacts, location, etc.
Therefore, if you want to successfully hack someone's calls or text logs, it is advised you use a quality tracking tool such as the KidsGuard Pro for Android. This is the best phone tracking app for viewing other's Sprint calls and text logs, among other things.

KidsGuard Pro for Android
The Ultimate Android Monitoring App for You.
The KidsGuard Pro for Android is an ultimate Sprint text message history hack app for monitoring the phone activity of your loved ones. With KidsGuard Pro for Android you can monitor over 30 different phone activities including texts, calls, TikTok, YouTube, WhatsApp, Instagram, Snapchat, and others. It is a 100% undetectable tool with which you can remotely track everything in the targeted device.
You can also make good use of the in-built GPS and Wi-Fi location tracking technology to check the real-time locations of your loved ones. Besides that, you can create a geo-fence, which will alert you immediately when your child goes in or out of the virtual boundary you have created.
Steps to Take for Using KidsGuard Pro for Android
To use the KidsGuard Pro for Android phone tracker app, you need to do just a few things that will take about 5 minutes of your time. The three basic steps are for the installation of this tool are:
Step 1. Choose a plan and get account
Click the button below to choose a plan to get a license for the monitoring features.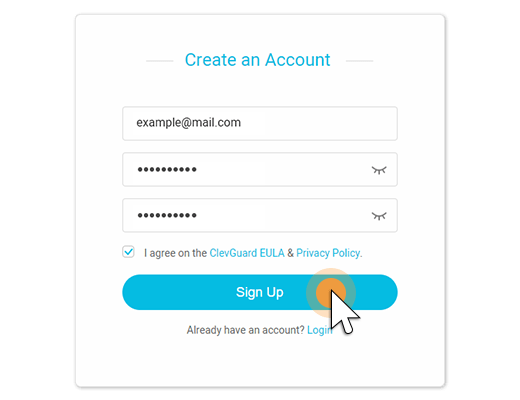 Step 2. Install KidsGuard Pro on the target device
You first must get access to the target Android device by visiting www.clevguard.net, and also make sure that the target Android device is connected to the internet so the app can be installed. When you install the app, make some necessary modifications to the target device.

Step 3. Start monitoring someone's call and text log
After all that is done, go back to sign in to your account on the official website. It may take some time for everything to be properly synced, but usually, it goes very fast.
If everything is all right, the page will take you to your dashboard from where you can monitor data collected from the Android device, and now you can now monitor someone's call and text log, even deleted ones.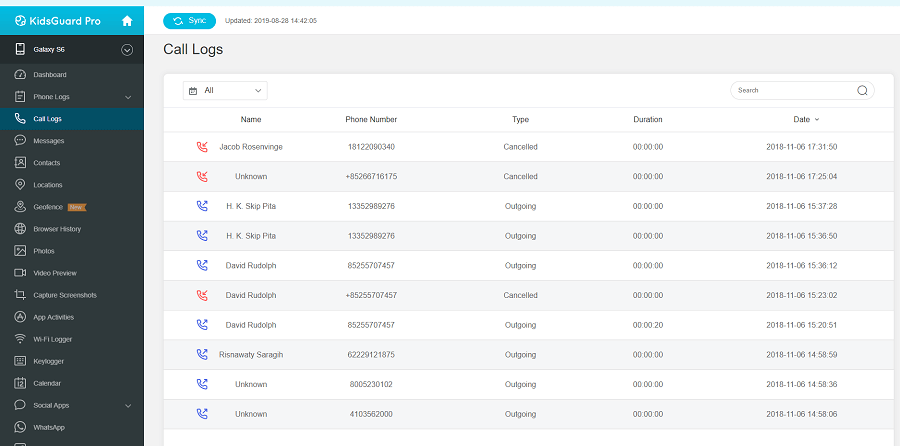 You can also have a clearer look at the free demo to check its amazing features.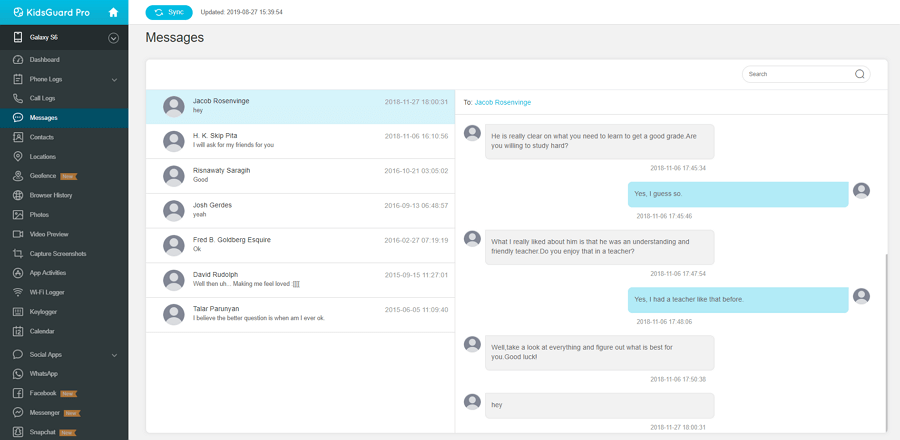 KidsGuard Pro can monitor both Android and iOS devices, the above steps are only for Android devices. If you want to trace an iOS device, first create an account, then follow the setup guide to download and install the app, and then start monitoring from your computer. You can refer to this KidsGuard Pro for iOS guide to learn more.
Ideal monitoring app to use for all users, not just Sprint subscribers

Does not require getting someone's Sprint phone number, account, or password

Monitors calls and text logs without people's knowing

Calls and text logs are synced in real-time and you can monitor data remotely

All calls and text logs can be monitored for any period, not just for the past 90 days

It is not just a tracker of calls and text messages, but a full monitoring app for every activity
Conclusion
These were all methods for viewing Sprint call or text logs. Each one has its pros and cons, but KidsGuard Pro stands out as the best option of all. It has numerous advantages and it has proven to be a very effective Sprint text message history hack app to use. It is recommended you use it for monitoring and protecting your loved ones.