Question: How to know if someone read your message on Android?
You've sent an important text to your partner, friend, colleague, or a new person you're just getting to know, and you may be eager to know whether they've read your text or not, especially when they don't reply for a long time. Is this person ignoring you or simply his phone not around? If so, how to tell if someone read your text on Android?
In an age where technology is rapidly shaping how we communicate, there are 4 free ways to indicate the status of a message you sent, which means you can determine if a message has been read. Read on to find out how to know if someone read your text.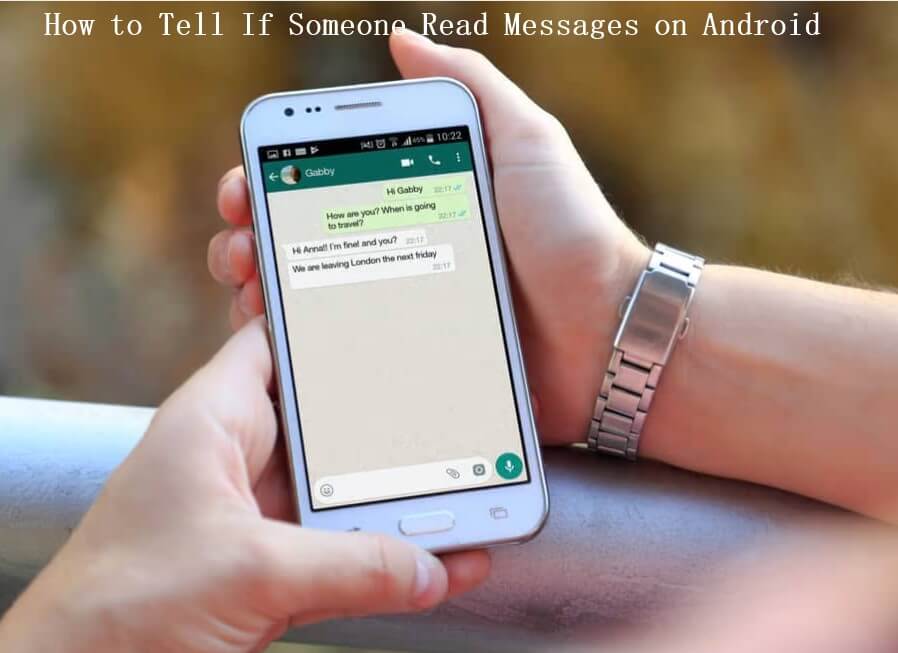 Way 1: Turn on Read Receipts on Android Message App
A lot of Android phones currently roll out read receipts in the built-in Messages app, showing a "Read" note next to a text's timestamp when it has been read. But you can only send and receive read receipts from other Android owners who have also enabled this feature. Let's show you how to tell if a text has been read on Android with the help of read receipts.
How to Enable Send Read Receipts on Android Message App
Open Messages app on Android phone.

Tap the three-dot menu icon at the top right corner and select Settings.

Select Chat Features and toggle on Send read receipts.
Depending on different Android phone models, you will notice some of the options may vary: Send read receipts, Read receipts, or Request receipt. You need to toggle on the applicable one.
Tip:
Apart from the default Messages app, most major instant messaging platforms feature the capability for Read Receipts nowadays, but not all of them make it easy to understand how the Read Receipt system works - or to tell if someone has read your texts on their end.
Here, you will find a list of the most popular messaging applications - Facebook, WhatsApp, Viber, some of which provide methods of how to turn on this function on your phone or someone else's.
Way 2: Check the Status of a Message on Facebook
Facebook does not offer users an option to turn off Read Receipts because they want users to feel obligated to respond to a message. So if you send a text on Facebook Messenger app, you can check the status of it.

How to Tell If Someone Read Your Text from Facebook
A blue circle with a tick inside means your message has been successfully sent.

A small contact photo of your recipient means he has read your message.

A blue circle means your message is sent, but not delivered yet.

A filled-in blue circle with a tick inside means your message is delivered but not read by your recipient.
Related Read: How to Read Facebook Messages Without Seen? - 3 Simple Ways
Way 3: Enable Read Receipt on WhatsApp
WhatsApp provides a read receipts feature by default and allows you to turn them on or off if you want. Two grey checkmarks next to the text's timestamp mean they have been delivered and double blue checkmarks mean they have been read.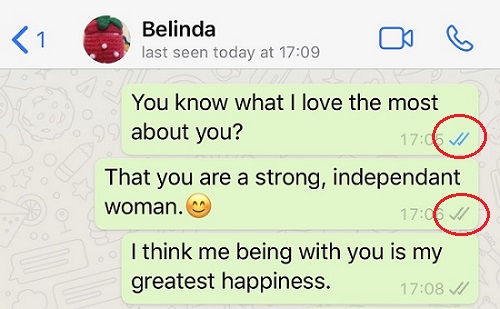 How to Turn on Read Receipts on WhatsApp App
Launch WhatsApp app.

Toggle on the three dots of the screen and find Settings.

Tap Account > Privacy > enable Read receipts.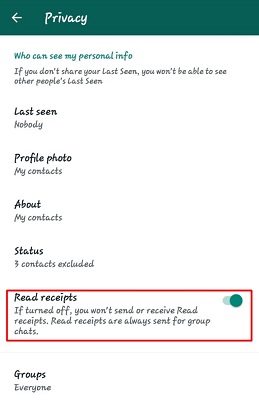 If you don't see those second checkmarks all the time, the recipient may have turned read receipts off or tried other workarounds to disguise their text message status. Find more details in our article on how to read WhatsApp messages without sender knowing.
Way 4: Send Seen Status on Viber
Just like WhatsApp, Viber offers users the option to toggle Send seen status on or off so that you can know if someone read your text to improve your communication experience. Similarly, one checkmark means that the text message is still sending, and two purple checkmarks indicate that the text message is seen by the recipient.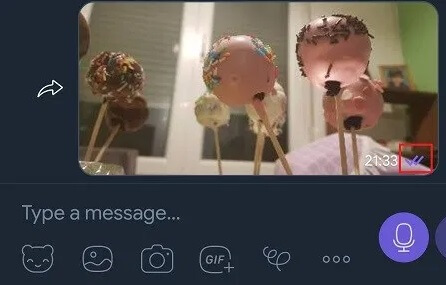 How to Enable Send Seen Status on Viber
Open Viber.

In the bottom right corner, tap on the More option.

Swipe up the screen until you see Settings. Tap Privacy and toggle on Send seen status.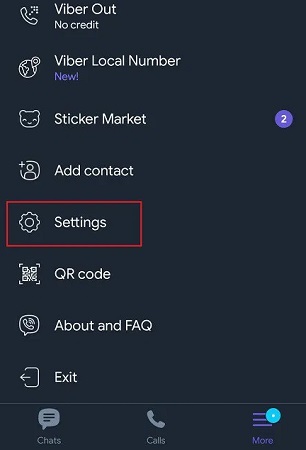 Bonus: Is There A Way to Read Someone's Text Without Knowing?
Read receipts are useful for those who'd like to ensure their recipients have been notified on their Android. However, it can be stressful and anxious to reply to a message instantly, especially if you want a feeling of inner peace and to get away from chores for a while.
Worry not, here we'd like to introduce a safe and reliable application - KidsGuard Pro for Android, letting you access and monitor someone's messages on Android without them knowing. All you need to do is to setup the app on target person's phone. After that, it will collect all activities happened and you can have a check remotely through your online control panel, meaning you won't need to access their phone anymore.
Not only this app will give you sent, received and deleted text message on the target person's phone, but also read all their social media app's messages. The following messaging apps are included:
Facebook

Messenger

WhatsApp

Instagram

Snapchat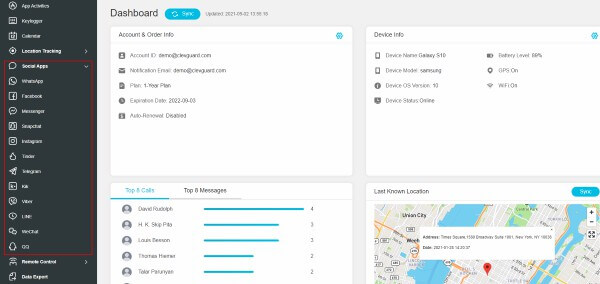 How to Read Someone's Texts on Android Without Them Knowing
The setup procedure is very simple and you don't need to have any technical knowledge at all. The whole process only takes 5 minutes. Check out the guide on how to read someone's text on Android using this app.
Step 1.

Register an Account

You need to register an account on KidsGuard Pro's official website with an email. Make the purchase to give you access to all the advanced features.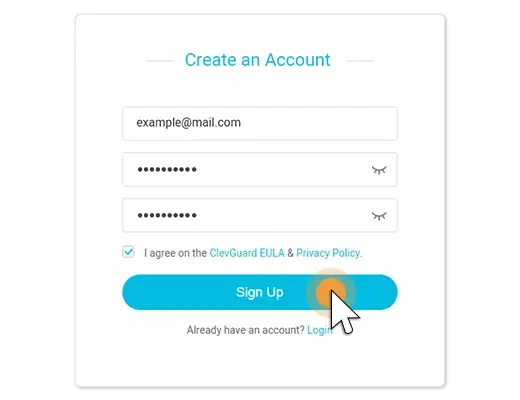 Step 2.

Install KidsGuard Pro App on Target Android Phone

Now, you have to download the app from www.clevguard.net and complete its configuration. Just follow the simple on-screen setup wizard. It will guide you through the process. The app icon will hide automatically once it is installed.

Step 3.

Start Reading Someone's Texts on Dashboard

Go back to KidsGuard Pro website, hit Verify Setup and you will be taken to your dashboard. By selecting the feature bars on the left, you are ready to read their texts and social media messages! It will show you all the messages that are sent or received by the target. Not only that, you can even check the recipient's identity, timestamps, shared photos, and videos, etc.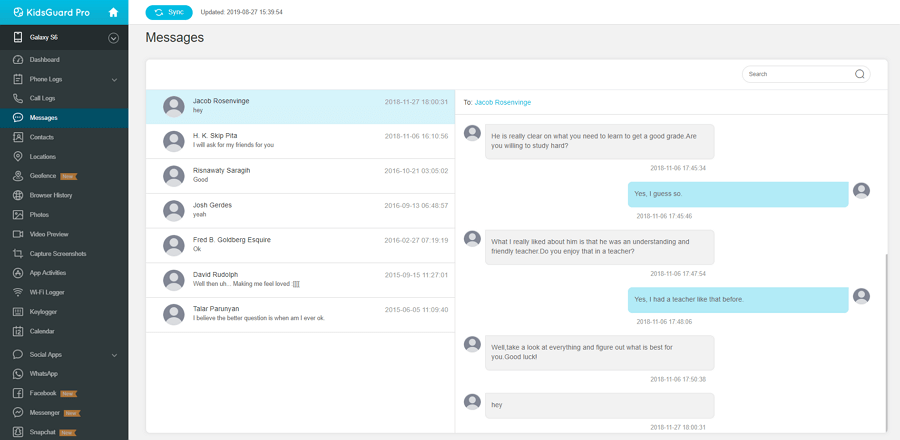 Yes, this is all you need to do in order to set up KidsGuard Pro. From reading messages to monitoring call logs, taking secret photos and live screenshots, tracking real-time location, you can have it all with KidsGuard Pro. Did you still have any concerns? This app even offers a free live demo in which you can see for yourself how awesome it is.
What Can KidsGuard Pro for Android Do?
This app can track the real-time GPS location or Wi-Fi location and set geofence.
It could record every keystroke on the target phone so you would know what they are typing.
Screenshots capturing is also avaliable and it could sync automatically to the dashboard.
You could get access to the phone files like call logs, photos, messages, contacts and browser history.
Conclusion
All the ways mentioned above are useful for those who wonder how to tell if someone read your text on Android. No matter which way you go ahead, you will never face a problem.
Another best part is that you can read someone's text secretly using KidsGuard Pro for Android. With this app, you don't need to worry about the security of the data you receive because KidsGuard Pro is absolutely undetectable and trustworthy. And it helps you get all the information you need.