Question:
My husband spends too much time on the phone texting away. How can I see my husband's deleted texts?
Have an instinct that your husband is chatting with other girls and deletes all the texts? Don't wait for him to unveil this secret. If you wonder, how to get your husband's deleted text messages, then you should get an SMS tracker software to retrieve all his chat activities through his cell phone.
Try the Best SMS Tracker to See Deleted Messages
SMS tracker apps are designed to track and monitor text messages sent to or from your target phone. By taking help from such an application, you can establish efficient monitoring of your husband without even touching his phone!
Among the market, KidsGuard Pro SMS tracker app is the leader in the phone surveillance industry. It has gained the approval of major media outlets like Tech Times and APPLEFANS. It is designed for all operating systems so you don't have to worry about devices and their specifications. You can get all the data from your husband's phone without getting noticed.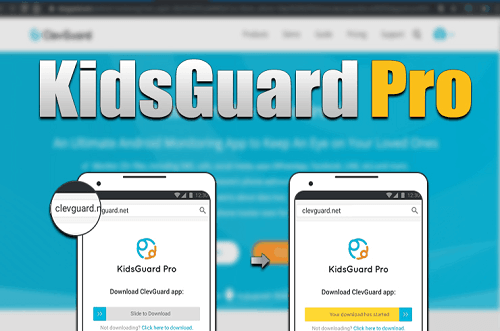 How Can I See My Husband's Deleted Text Messages with SMS Tracker
The best thing is that there are not any technical skills required to use this app. Let's go straight and learn how to find deleted messages with this tool. First, choose the operating system of the target phone you want to track. Then follow the steps.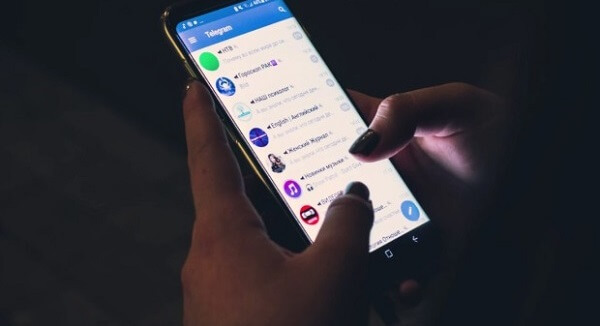 How to Track Deleted Text Messages without the Phone - the iPhone Way
Kindly note that KidsGuard Pro for iOS is a computer-based software. So, you don't even need to touch the target device if you have an iTunes backup of it on the computer. Also, this method contains more comprehensive data on the target phone. It can be used to monitor the latest iOS system on all iPhone models. Here are the steps involved:
Step 1. Register an KidsGuard Pro Account
You can click the "Sign Up" button below to sign up for an account free with your email. Then you will need to pick up a plan to access all advanced monitoring features.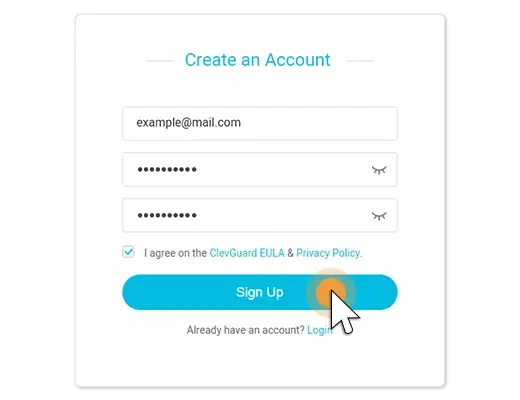 Step 2. Install KidsGuard Pro for iOS App on Computer
Open the below link on the target computer to download this app. Once installed, log into your account and choose the iTunes backup of your husband's phone.

Step 3.

Viewing Deleted Messages with KidsGuard Pro for iOS

This program will scan the backup for a while. After that, you will be led to its dashboard, where you can select "Messages" in the left bar and check the deleted data you want. You can also check photos, videos, call history, WhatsApp, Line, Viber, Wechat and more files by clicking their options.

When this app brings up all messages from your partner's phone, it will display them all in order. This list will always include the ones which have been deleted by that point. These deleted messages will bear a red trash can icon on their bottom right corner for iPhone. So you can easily identify the possibly problematic texts from here.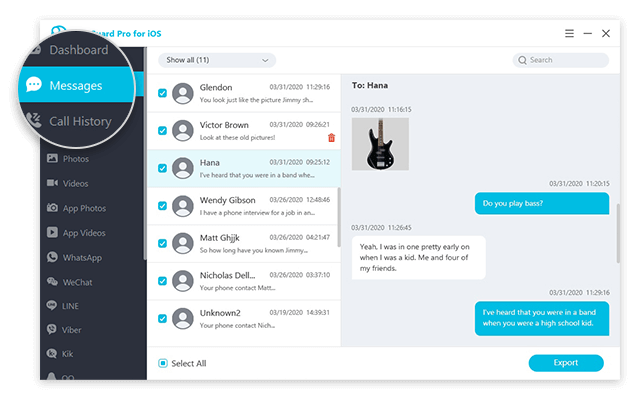 This is how can I see deleted text messages. It is the promise of KidsGuard Pro to not let any evidence hide from you. It also reveals the photos, videos and other media files present in those threads. You will get to view them exactly how they came up in the conversation on iPhone. It suggests that you can fly to its live demo and see how it looks like.
How to Track Deleted Text Messages in Real Time - the Android Way
KidsGuard Pro for Android is available for Android devices. You need to install the app on the target phone once, then you are able to check deleted messages and more through an online panel in real-time.
What's more, you won't need to hold the target phone all the time to check the latest data. Follow the below step-by-step guide to start tracking with KidsGuard Pro for Android:
Step 1. Register a KidsGuard Pro Account
Create a KidsGuard Pro account using your email and get a license. Then, select the Android system you want to monitor.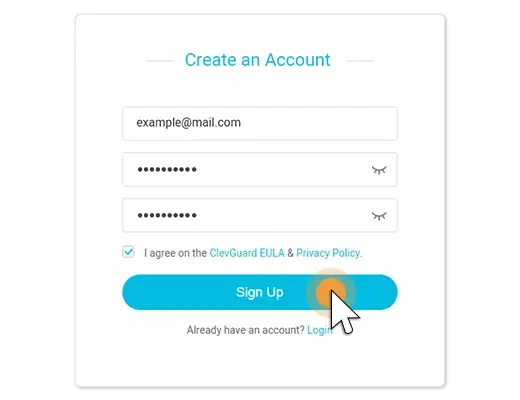 Step 2. Install KidsGuard Pro for Android App on Target Phone
Download the app on the target phone from the below site. Proceed with the installation. After that, the app icon will disappear from the home screen and rename in settings, so your target will never know he is being monitored.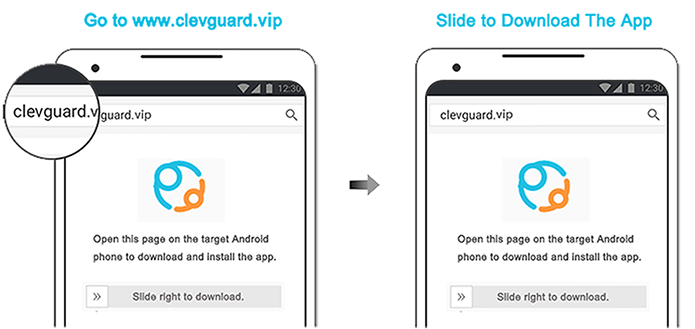 Step 3. Checking Deleted Messages with KidsGuard Pro
Then you can leave the target phone alone. Visit the KidsGuard Pro website and log in to your account. You can check the uploaded deleted messages from it in real-time.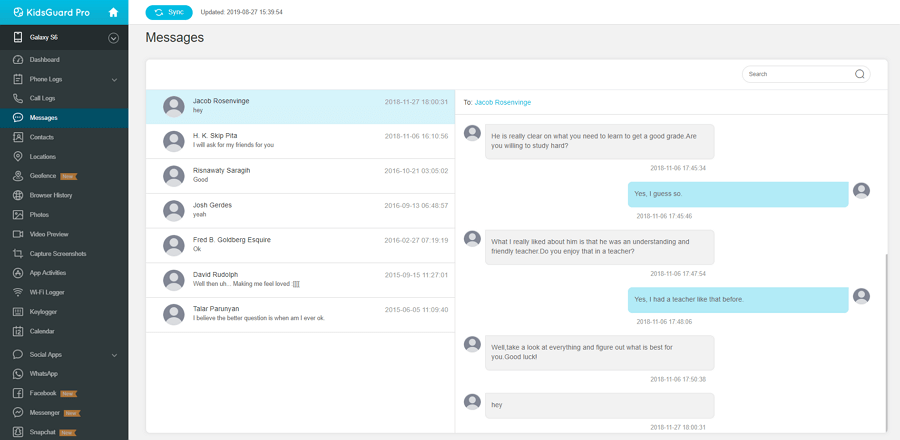 Except for texts, KidsGuard Pro for Android comes with over 30+ phone monitoring features that access virtually every aspect.
Go to KidsGuard Pro free demo to get familiar with other advanced monitoring features. For example, you can hear call recordings, monitor social apps ( Snapchat, Facebook, Instagram, etc), take an instant screenshot, view search history, track real-time location, and a lot more.
Why Should You Choose KidsGuard Pro to See Deleted Texts
It has been widely recognized as a secure app that offers a diverse feature set. A closer look at only 3 reasons will establish the point:
1. Secretly Track Without Being Discovered. Your secret is safe with us. Using KidsGuard Pro, you don't have to worry about raising suspicion in him since he may never see you holding his phone or discover any change on his phone! Therefore, you can check his message details as many times as you need.
2. 100% Safe to Use. KidsGuard Pro values the privacy of each user and you have no worry of data being misguided. As the most powerful software, nowadays it becomes more advanced and robust dissolving every possibility of data breaching.
3. Adorable pricing. KidsGuard Pro comes at $0.27 per day for a yearly plan that you won't even feel that you are paying for it. You will have full access in one package, unlike its competitors.
If you are suspicious about your husband's changing behavior, then you should opt for KidsGuard Pro and read his deleted messages effortlessly. As a bonus, you can monitor all of his other mobile activities easily rather than using multiple solutions.
Advice on What Should You Do If He Is Disloyal
It's Okay To Cry: Yes, it is in fact, okay to cry. We all are humans with emotional boundaries. Of course, it will hurt if we find out about something so unexpected. Let yourself cry as much as you need to. Letting those heavy emotions out of your heart is very important to handle this sensitive situation gracefully
Exercise Helps: Believe it or not, exercise can actually help you to relieve the accompanying stress. The relation between our physical health and mental health runs quite deep. So put on those tights, crop tops and sneakers for an intense session. Use your passion to transfer your negative mental energy into positive physical energy.
Physician Checkup: If his extra-marital affair has gone too far, it would be a good idea to pay your physician a visit. Get some STD tests done to identify any possible disease related to intimacy. While this may sound a bit harsh at the moment, doing so will really be a smart decision in the long run.
Don't Blame Yourself: Stop blaming yourself for this situation. Too often we fall prey to our own demons. No matter what that voice in your head is saying, remind yourself of all the efforts you had put in for the marriage to work. Keep telling yourself the truth - "it's not your fault".
Emotional Support: Keep in touch with your friends and close ones after everything goes down. Having this emotional support network is crucial in this kind of situation. They can lift up your spirit, remind you of your self-worth and motivate you to keep going in life.
Conclusion
We want you to keep your head high and not settle for anything below your expectations. So if you feel cornered and ignored, take the help of KidsGuard Pro to test your suspicion. It will give you exactly what you need - the truth. Find out if it was just a hunch or a brutal reality. Either way, we are here for you.