Recently, there have been a lot of people contacting us because they are worried about someone potentially hacking their iPhone remotely. So, Can someone access my iPhone? Yes. Though Apple adopts all the available security measures, your iPhone is still susceptible to being hacked.
But, should you be losing your sleep over the possibilities? Absolutely not. It is never too late to mend and there are many possible solutions to this problem in this post. Also, here we offer a legit way to monitor an iPhone of your family.
So, read along to find out!
Table of Contents
Can iPhones Be Hacked?
Can an iPhone be hacked? Unfortunately, like a PC, when you click on a doubtful site or link, your phone may be at hacking mod. Someone can hack into your iPhone by calling you, sending unsafe links to you, etc. However, your phone is not necessarily at risk. It is why the iPhone is more secure than all other cell phones available on the market.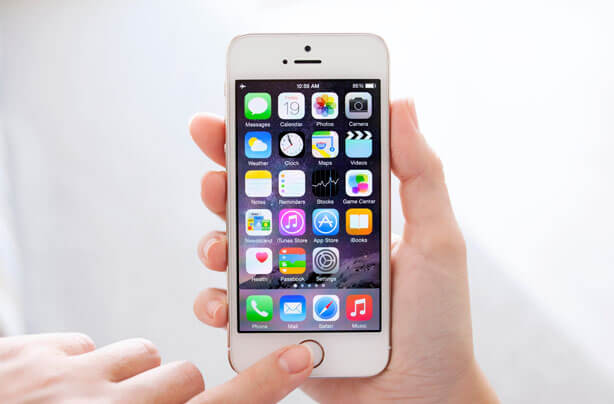 How To Tell If Your Phone is Hacked?
So you must be wondering how to check if your iPhone has been hacked. It is extremely crucial that you are able to identify whether your phone is hacked so that you can take the necessary measures as soon as possible. How to tell if someone is spying on your iPhone? There are several ways to recognize it.
Reduced Battery Life
Sometimes your battery may be consumed faster than its usual rate because your phone has been hacked and there is sharing of information in the background draining more battery. If your iPhone is relatively new and you just noticed your charge is running out faster than usual, scan your phone thoroughly.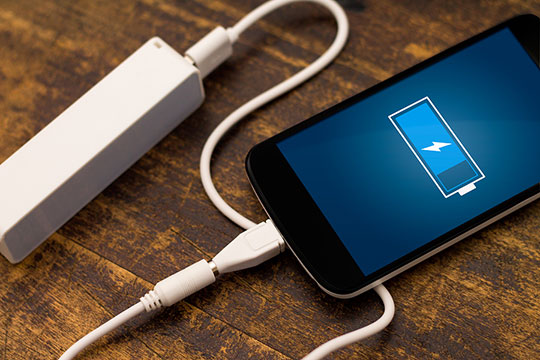 Increased Data Usage
If you've been hitting your mobile data limit on a regular basis, that might be a sign that there's something fishy going on. If you've been hacked, hidden software running on your iPhone could be connecting to the internet and passing your information onto third parties, which will quickly munch through your data.
Unexplained Activities
If you have apps installed in your iPhone that uses the developer versions of an app or software, (which is often the case for internal business or educational apps) it's often a gateway to trouble. Hackers can easily overcome privacy obstacles around the system with their aid.
Enterprise and Developer Apps
If you have apps installed in your iPhone that use the developer versions of an app or software, (which is often the case for internal business or educational apps) it's often a gateway to trouble. Hackers can easily overcome privacy obstacles around the system with their aid.
Background Noise
Experiencing some minor distortion during your phone calls due to the poor network is nothing unusual. But, if you constantly hear echoes, static sounds, clicks, and other unusual noises from the other end, it may be another hint.
Jailbreaking
If you noticed that some apps are installed on your iPhone without your knowledge, specifically the app named "Cydia". This app lets hackers get access to the information stored on your iPhone and monitor your device's activities as well. The app will usually be visible as a sign for you but in the most extraordinary circumstances, it can be hidden too. If your device is android, you can check for how to tell if your Android is hacked.
The Correct Way to Monitor Someone's Phone
KidsGuard Pro for iOS is designed to help you stay ahead of your child's iPhone activities. It has excellent parental-monitoring technology and a modern, intuitive design. KidsGuard Pro's power and features are ideal for all iPhones, offering nearly everything you could want.
With this tool, you can easily access an iPhone remotely by keeping a tab on messages, call logs, social media apps, browser history, and more going through your loved ones' iPhones and take action if there is any potential risk.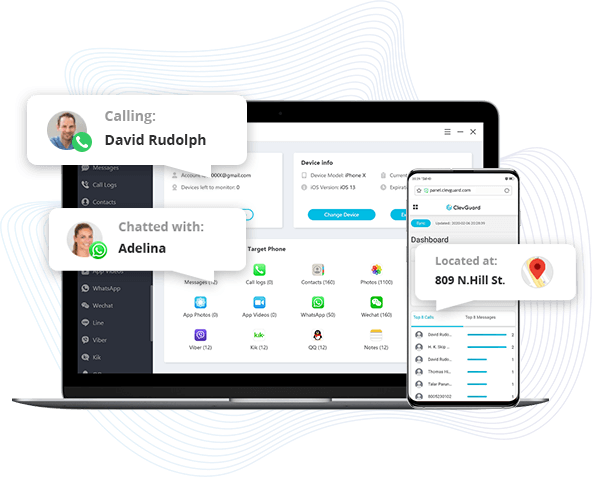 How to Monitor Someone's iPhone with KidsGuard Pro for iOS
It is noted that KidsGuard Pro for iOS is a computer-based software, without installing any software on someone's iPhone. It might sound hard to believe, but it is not. Moreover, it works regardless of which iPhone or iPad they are using.
Step 1: Click the "Monitor Now" button to sign up for free on its official website and pick an iOS license that fits your need.
Step 2: Then, download KidsGuard Pro for iOS on your computer and follow the onscreen instructions to set up it. It will take a few minutes to finish the whole process.

Step 3: Finally, log into your KidsGuard Pro account and then you can view all the data of the target iPhone. It is suggested that you can export the files you want to your computer.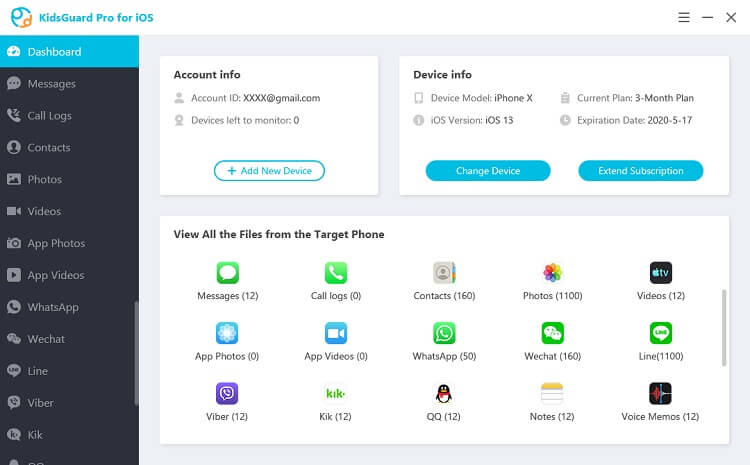 Monitor Targets's Data On The Device Or iCloud
There are two choices you can make to check the target phone's date. Choose "View iTunes Data" and start scanning. The next time no matter who connects the target iOS device to the computer, this program will automatically record the most recent data and show you. If you do not find the latest backup file after you open the program, you need to connect the target device again and scan the data.
If you choose "View iCloud Data", you can follow the on-screen installation. When you see "Apps and Data" on your phone, choose "Restore from iCloud Backup" and then key in the iCloud Apple ID whose you want to monitor.
If you choose "View iCloud Data",you can follow the on-screen installation. When you see "Apps and Data" on your phone, choose "Restore from iCloud Backup" and then key in the iCloud Apple ID whose you want to monitor.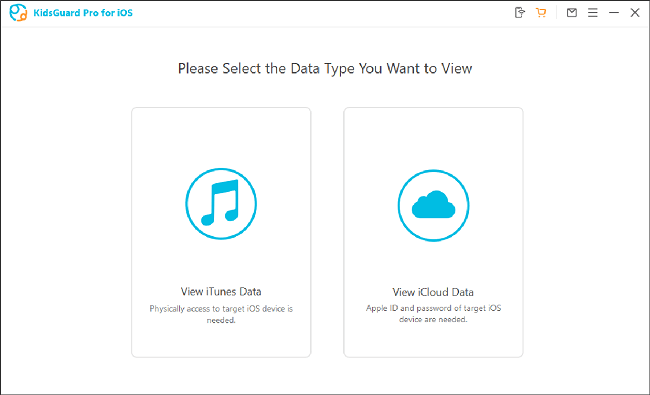 What Can You Do with KidsGuard Pro iPhone Accessing Remotely
KidsGuard Pro for iOS is designed in such a way so as to provide you with complete and convenient phone monitoring with 100% virus-free. Look how it accomplishes:
Text files: You can have access to messages, notes, contacts, reminders and calendars.
Media files: You can view photos, videos and voice memos stored on the target iPhone.
Social media apps: You can track down who and what they are messaging on WhatsApp, Line, Kik and more.
Browser history: You can check each website they browsed as well as the bookmarks.

Call logs: You can see who is calling with your target frequently.
It also offers a free demo to let users know how it functions in all aspects. Go try yourself!
How Can Someone Hacked My iPhone?
When someone controls our phone and accesses our device without our consent, it is hacking. It's a broad term, and it's awful on a severe level. A lot of hackers need to advertise fast buck selling. And some of them need to tease you. iPhone hacking is not a typical hack. However, if we are not well aware of it, they will easily hack us.
Hackers are stealing our info in several ways. They can introduce viruses and trickster apps installed on a particular phone from the App Store. Now, what if you have been hacked? What should you do? Follow these steps to check it and stop.
iPhone Can Be Hacked through Suspicious Emails or Messages
If you click on suspicious emails or open suspicious messages, your phone will be at risk of hacking. If you open messages of an unknown person, this is also a technique for a hacker to reach your device.
iPhone Can Be Hacked through Unsafe websites
It is possible to hack an iPhone? When hackers cannot gain physical access to download any virus into your phone, they try to achieve their goal through the website. They ask people to open the website link. By opening this link, we reach the link of this virus through the website.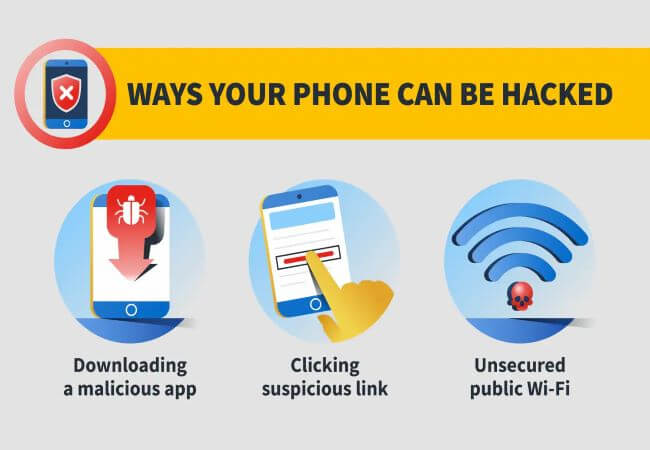 How Can iPhone Be Hacked Remotely?
There is no need for physical access to hack a device. Instead, hackers use one of the following methods to hack an iPhone. How to hack an iPhone? This is an essential question. It is not so difficult for hacking.
iPhone Hacks by Public Wi-Fi
Everything offered to you free of cost can be a little bit risky. For example, hackers can access our iPhones when we attach our phones with free open Wi-Fi. Watching movies on public Wi-Fi is not very dangerous, but logging into sensitive websites and bank accounts can be very risky.
iPhone Hacks by Public Charging Stations
If you connect your iPhone to a public charging station, it means that your privacy and your phone's data are at risk. Someone can steal it at any time. If you've done that, you're playing a game of fire. Public chargers may hate software as a way to access our devices.
iPhone Hacks by Malicious apps
Apple's App Store is more secure than other phones. This is because it has a stringent privacy policy, and it is not easy to install any Malicious virus. However, is it possible to hack an iPhone? When you download a malicious app, it steals your personal information and may violate your privacy protections. In addition, it can keep an eye on your every activity from afar.
Code To Check If iPhone Is Hacked
There are several ways you can check if your phone is at hacking risk or not. Now, we want to discuss in detail the codes to identify whether the phone is facing such threats. These are USSD codes Feature codes or Quick codes. You can dial these codes to confirm if someone hack your phone or not.
Code to check if any redirection: *#62#
To know who is tracking your calls and messages when your phone is not on, you should enter this USSD code. Then, dial *# 62 # from your original number to deactivate or delete these settings at once.
Code to check if any call diversion: *#21#
Delete all unconditional forwarding settings due to which someone is receiving your calls and text messages and some things more without informing you. You should dial *#21# USSD code to eliminate all those settings.
Code to check if call forwarding: *#67#
*#67# code will let you see the status of all call log history, text messages, and others sent to others while you are on another call. You can dial this code to restrict this setting.
How to Protect My iPhone from Being Hacked?
So how to stop hackers from accessing my iPhone? I think this is the question that many people would ask when they have been hacked before. In the unfortunate event that your iPhone has been hacked per se, it is not the end of the world! There are many ways to get back hold of your iPhone. The most trustworthy ones are:
Delete unnecessary messages
Wondering can someone hack my phone and read my texts? It is completely possible. If you see messages or emails from people you do not know, especially if it shows any warning signs like spam, do not open it. Even if you open it by mistake, make sure not to open any link or download any attachments. The best course of action is to simply delete the message or email straightaway.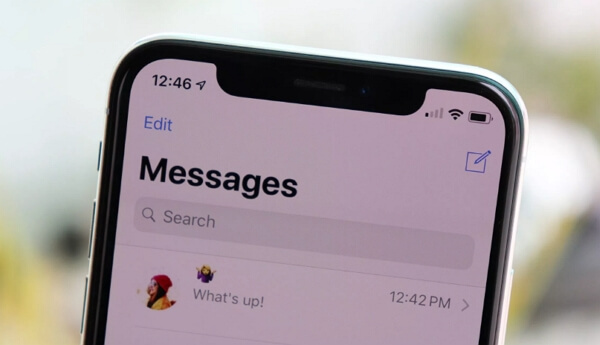 Avoid public Wi-Fi networks as much as possible
We often work in café and airports using public Wi-Fi networks. Streaming a movie will not cause you any harm but avoid logging in bank details for payment or accessing security information might.
Pick websites cautiously
Only access websites that are well-known and reliable. Do not click on sites that are uncommon or unusual as they may automatically download malware into your iPhone.
Don't click on popups
While most of us do not fancy clicking on pop-ups anyway and close it by crossing it out of the screen, you should maintain more cautiousness by finding alternative ways to close the ad.
Avoid jailbreaking your iPhone
If you jailbreak your iPhone, it becomes vulnerable to many threats. Stick to the iPhone's built-in software rather than using external software or programs and bypass your default settings to download apps and other materials.
Update your iOS system frequently
Apple patches vulnerabilities as soon as they're discovered. So the newer iOS system comes with stronger security features. Make it a good habit to update your iPhone system, then the potential connections with external sources might be broken.
Change your iPhone password regularly
Don't use the same password related to other accounts and change your iCloud or lock password regularly. It is much better to use a passphrase that comprises letters and digits. If by any chance, someone steals your phone, your password must be able to provide sufficient protection.
Can't Miss!
While adults may make well-informed decisions knowing the risks of cyberattacks, children may fall short in that prospect. They can click on links or fall into victims without considering much. So, in this article, we will introduce parental software you can take if this is something you are particularly worried about. Let's check how to monitor your kids properly.
Conclusion
We have discussed can you hack an iPhone remotely and the answer is definitely yes. If you find that your iPhone is hacked remotely, here we offer multiple tricks that make it much less likely that you'll fall victim to a hacker. Also, don't let your children fall into malicious traps.