Snapchat has become a very famous and thriving social platform right after its launch. One of the best features of Snapchat is that when you view a snap or read a message on Snapchat, the senders would see the "opened" label. However, it can be stressful because you may not have time to reply instantly.
So there have been people asking the same question: How to open a Snapchat without the person knowing? Hence, here are a few tricks which can help you out and one sure-fire way to open someone's Snapchat without them knowing.
3 Ways to Open Snaps without Knowing
Way 1: Open Someone's Snapchat without Knowing with Tool
"Can I check a Snapchat without them knowing?"
We all know it is difficult to bypass Snapchat restriction. We have double and triple checked all the ways and find out the 100% effective one is by 3-rd apps.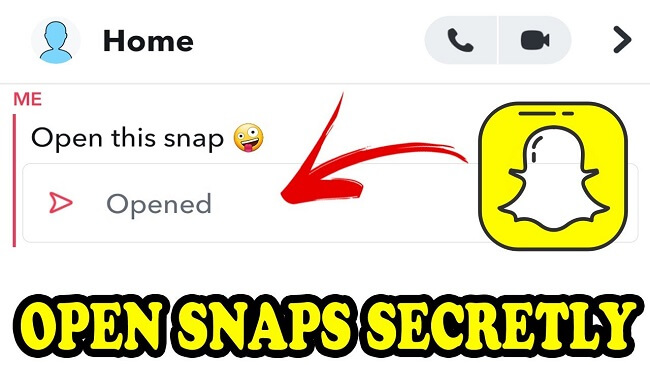 Feasibility: 98%
Recommendation:
Here I am to tell you that a program called KidsGuard Pro for Android allows you to view all the Snapchat activity on someone else's phone secretly. Once installed, this application leaves no icon on the phone screen and works in stealth mode without noticing. It can help you in the following way if you want to view someone's Snapchat.
Reads Snapchat messages including outgoing and incoming.

View vanishing images and vidoes that are shared and saved via Snapchat.

Take screenshots on Snapchat without them knowing.

Get all the notifications of the Snapchat.

Access the contact info as well as time stamp.
Big Bonus: Get 30% discount gift to Open Snapchat without Them Knowing!
Steps involved in using KidsGuard Pro Snapchat monitoring:
It very simple to install and use KidsGuard Pro app on an Android device. By following three easy steps, you can easily look at Snapchats without opening.
Step 1: Visit KidsGuard Pro official website to create an account by signing up using your email ID and purchasing a pricing plan. Then download the application on the target device.
Step 2: Log in to the app and follow the on-screen setup wizard to allow all necessary permissions on the target device. Once the app is installed successfully, the app icon will disappear and it means KidsGuard Pro is now working in stealth mode.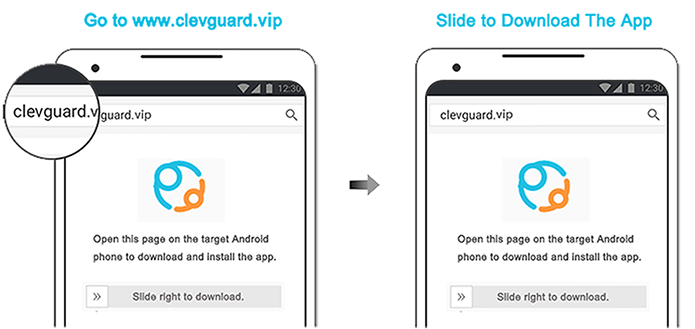 Step 3: Then you can use any device to log in to KidsGuard Pro website and start to monitor someone's Snapchat by accessing the online dashboard. Just tap on "Social Apps" and select the option "Snapchat" to view all activity on target phone.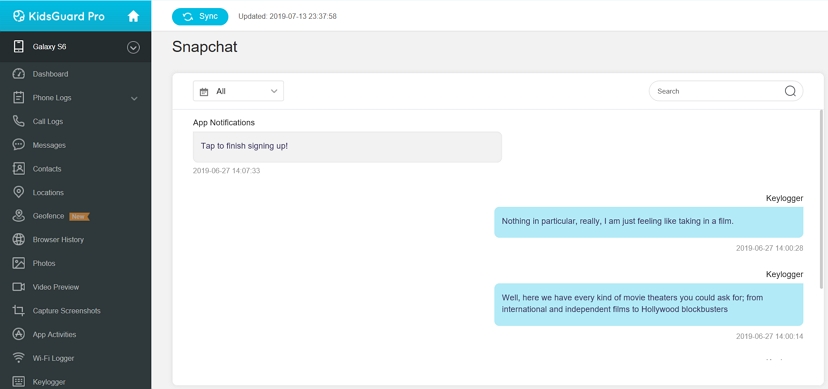 This is how to open a Snapchat without it saying opened in 2022 with KidsGuard Pro. Quite simple, does it? Anyone can complete the setup with only a few clicks.
Advantages of choosing KidsGuard Pro for Snapchat monitoring:
It will not let the target device user know that you are viewing on their Snapchat.

It won't ask you the details of the target device user's Snapchat account login details to start monitoring.

It allows you to monitor someone's Snapchat remotely without having to access the target device.

The data collected by this application is uploaded on the online dashboard in real-time.
Way 2: Half Open Snapchat without Them Knowing
Feasibility: 80%
Recommendation:
Basically, Snapchat will notify the senders if their snaps are fully opened. So if you only slide it close to the 3/4th of the screen, it is possible to read Snapchat message without the person knowing. You can follow the following steps to know how to see a Snapchat without opening it.
Step 1: Launch the Snapchat app on your phone and swipe right to the chats page. Look for a New Snap label (if it is a snap), or a New Chat label (if it is a chat message) beneath your friends' name in their conversation tab.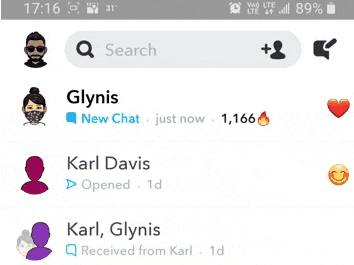 Step 2: Swipe right on the conversation you want to view slowly and hold your finger on the screen taking care that you do not swipe all the way right. Just be warned that do not release the finger when you are reading the message.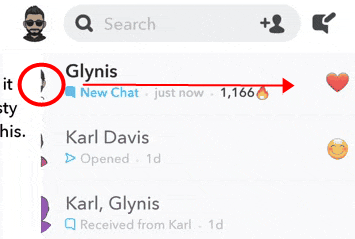 Step 3: As soon as you can see some part of the message, continue swiping gradually while holding below until a small border appears at the right side of the screen. You would be able to read this part of the conversation only.
If you're done with it, just swipe the conversation left. The message you read stays unopened so your friend will never found out the truth.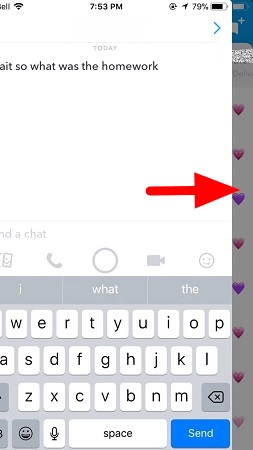 This is how to open a Snapchat without them knowing. It is helpful if you want to read a Snap but don't have the time to reply or you need time to think about a certain reply to someone.
Limitations:
Though most of the Snap is visible, you have to guess the very beginning part. I have to say that, it is a little tricky. If you accidentally slide too close to the end, the person will be notified. As long as you're careful enough, this method is basically foolproof.
Way 3: Open Snapchat Messages under Airplane Mode
Feasibility: 10%
Recommendation: No
If you Googled "How to open a Snap without them knowing in 2021", you must have seen this way of turning on Airplane mode and clearing your cache, then someone can't receive the notification and won't know you have opened it.
We did a lot of tests and finally figuring out it does not work. It seems that Snapchat has fixed this bug. The wrong steps involved are shown like below, so remember not to follow them.
Step 1: Open Snapchat app and log in to your account. Swipe right to enter the conversation page.
Step 2: Don't click on the snap you want to see. Make sure it is fully loaded until it is labeled New Chat or New Snap.
Step 3: Swipe down from the top of the screen and put your phone on Airplane mode. Turn off your WiFi, Bluetooth, cellular data and everything to disconnect your phone.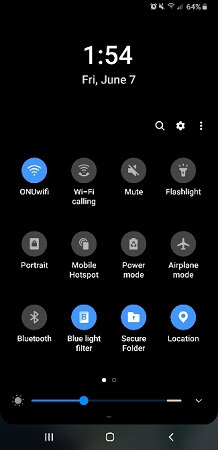 Step 4: Go back to your Snapchat and tap on the Snap which you wish to view.
Step 5: Once you have seen the Snap, tap your profile icon at the top left of your screen. Open Settings, then scroll down to find Clear Cache and choose Clear All. Snapchat will restart though.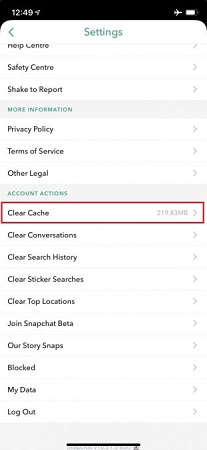 Step 6: You can now turn off Airplane mode.
Limitations:
Unfortunately, they will be able to see that you have opened the Snap once you switch off Airplane mode. This method only delay the notification but can not fool Snapchat.
There are a lot of similar tricks like this, for example, reinstall Snapchat or restart the cell phone after reading the messages on Snapchat under flight mode. We tried all of them and the other person still got notified.
Conclusion
Overall, Snapchat is a platform which can enhance your experience of communicating with your family and friends. However, you may want to open Snapchat story without them knowing for some reasons, the ways mentioned above can be helpful.
Also, if you wish to view the Snapchat activities and messages on someone else's phone, KidsGuard Pro app can be used. It is a highly reliable app that lets you monitor anyone else's Snapchat without letting the target phone user know.