Snapchat is quite different compared to other social media apps. The standard of security is exceptionally high and the snap can get deleted after viewing. And when you tap on the Snapchat messages or stories sent to you, the sender will see an "Opened" label under your name and know you have read it.
But, there are still solutions for the problem of "how to read Snapchat messages without them knowing?". We have a few tricks here, and they are illustrated detailed in the article below.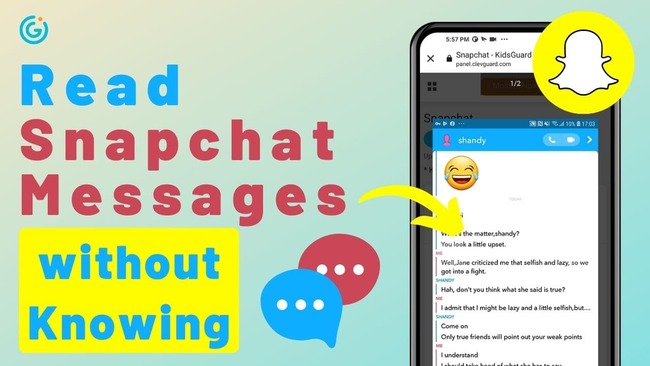 Part 1: How To Know If a Message Is Read On Snapchat?
You know your Snapchat message has been seen when the delivered message under their name changes to open. Another way you can find your message status is by holding down on the text you have sent. If they have opened it, then it will come up with their name and say "Seen" by "Username".
Snapchat provides you with different types of icons depending on your message. These squares are color-coded. Let's understand its meaning.

A hollow red square indicates that the message is viewed with the sound being turned off.
The purple color appears when the message is seen with the audio turned on.
A hollow blue square appears when someone opened the chat.
If the icon turns grey, it means that the snap has expired.
Part 2: Can You Read/View Snapchat Messages Without Them Knowing or Opening?
Yes, you can read a message on Snapchat without opening it or reading it. To read a message on Sanpchat without opening it, you can half-open the snap. To read a message on Snapchat without them knowing, you can try turning on Airplane mode and then start reading it.
While the best way to see someone's Snapchat messages without them knowing & opening is using professional monitoring software like KidsGuard Pro. You can easily achieve that remotely and secretly.
Part 3. Read Snapchat Messages Without Opening & Knowing via KidsGuard Pro [Android & iPhone]
Question:
How do I open a Snapchat message without the other person knowing i opened it?
Do you have the same question and wonder how to read Snapchat messages without them knowing including how to view Snapchat messages without opening? Yes, there is a sure-shot way to see and read Snapchat messages without opening. It involves using a professional phone monitoring app called KidsGuard Pro.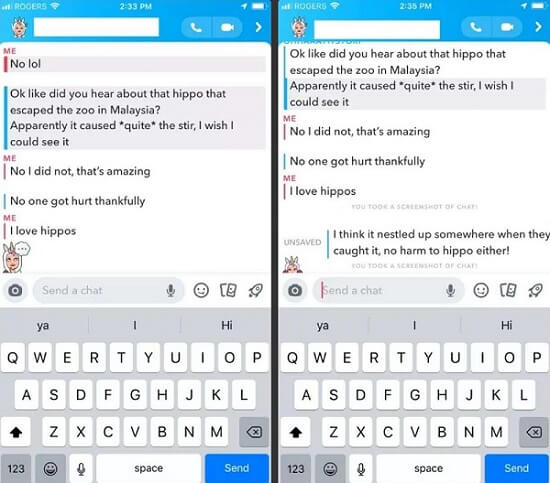 The app provides Android and iOS users with an online portal and you will be able to use it to check up on Snapchat messages of the target person. Not only messages, you can also see Snapchat conversation history without them knowing, see all the Snapchat messages, stories and Snap map as well. You won't even have to stay close to the device. The entire process runs remotely.
Why KidsGuard Pro is the Best Method?
KidsGuard Pro is the best way to check Snapchat messages online without them knowing. Not only that you could read messages received, sent even deleted, but you could also perform remote control thanks to the screenshot and screen recording feature.
KidsGuard Pro uses advanced algorithms to sync data on the targeted device to the dashboard and let you remotely monitor others' information on their cell phones after the app is installed. The app icon will disappear on the monitored-side phones so that they won't know. And the app is 100% safe, no data leakage promised.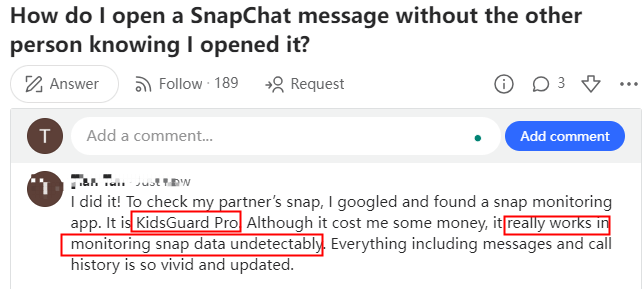 More importantly, it is not only capable of monitoring Snapchat, but it is also an all-round mobile monitoring application and there are several advantages of using it. Let's have a look at the list;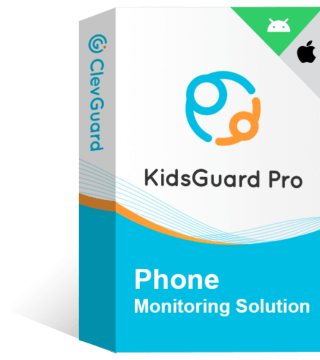 KidsGuard Pro: Read Snapchat Messages Without Them Knowing Instantly
Support to read Snapchat messages without opening/knowing on Android, iOS and iCloud, no need to jailbreak or root targeted devices.
Apart from seeing Snapchat messages, you you could see the person's location and other activities on Snapchat.
All the monitoring gets done remotely. No need to stay near or access the target device after the app installation and you can monitor Snapchat without logging them out.
KidsGuard Pro supports monitoring for almost all social media apps, like WhatsApp, Instagram, Snapchat, Facebook, Viber, Discord, SkypeWe and more.
The recorded data syncs in real-time. You will be able to check the very latest messages.
The app works in covert mode, making it impossible to be detected.
Video Guide on How to Read Snapchat Messages Without Them Knowing
How to Read Snapchat Messages Without Them Knowing or Opening with KidsGuard Pro

:

Step 1. You need to begin with registration with KidsGuard Pro. go to KidsGuard Pro's website, sign up an account and then select a suitable plan based on your needs by clicking the button below.

Step 2. Then, get hold of the target's mobile and visit www.clevguard.net from its browser to download KidsGuard Pro Assistant app on the targeted Android devices.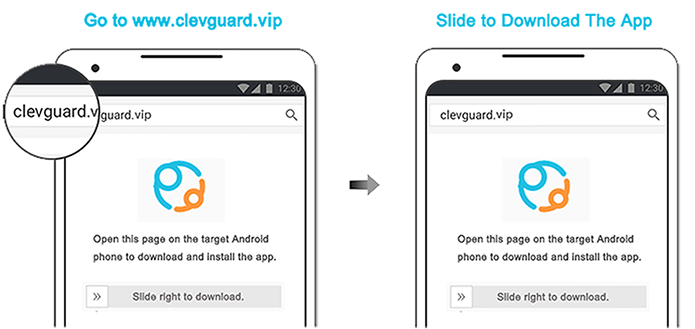 NOTE:
To read Snapchat messages without them knowing on iPhone, you have to download and install KidsGuard Pro from www.useapp.net on your computer, connect the targeted iPhone to the computer via USB or WiFi, then start read the Snapchat messages on the iPhone without them knowing.
Step 3. Now, tap on the downloaded APK file and install the app. After that log in your account. An on-screen wizard will come up on the screen and provide the necessary instructions. When you have successfully installed this app, you will see the app icon disappear from the Home screen.

Step 4. Go to KidsGuard Demo page on your computer, click bind a device> Android/iOS > Verify Setup.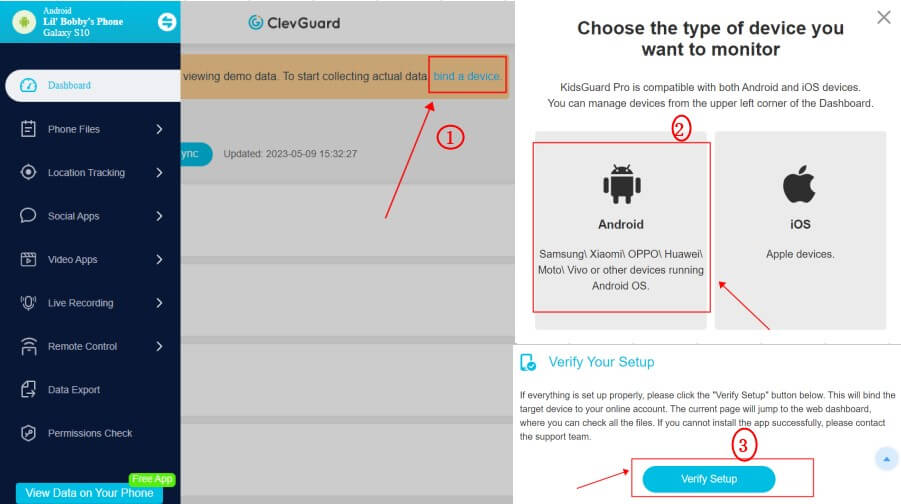 Step 5. Now, leave the target phone and assess KidsGuard Pro web control panel from your mobile phone or computer. This control panel will show you all the collected data and phone activity. Just by clicking on Snapchat under Social Apps.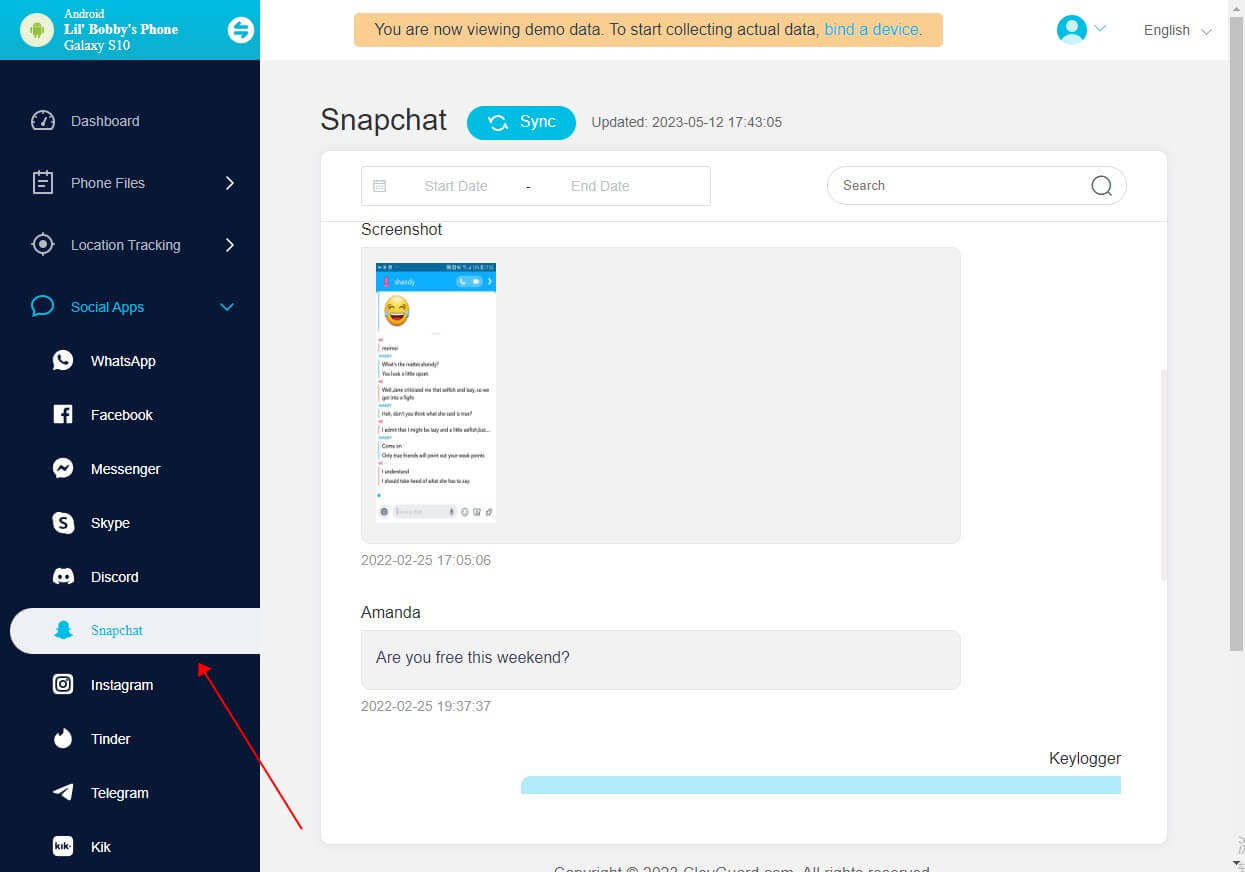 Part 4: Other Ways Online on How to Read a Snapchat Message Without Them Knowing
Next part, we'll introduce other possible ways on how to open/read Snapchat messages without them knowing.
Way 1: Read Snapchat Messages Without Them Knowing via Half Swiping on Snapchat
The moment mobile gets connected to the internet, they will be able to confirm that Snapchat message was opened. It seems that you cannot read Snapchat messages without them knowing. Instead, you can use a loophole of Snapchat to preview Snapchat messages - Half swipe Snapchat messages.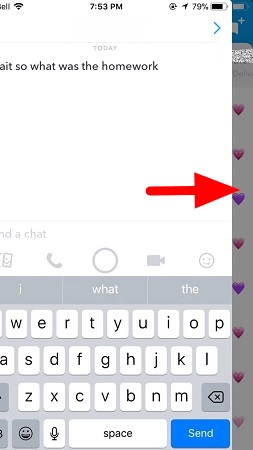 What Does Half Swipe Mean on Snapchat?
This means you can slide the snaps a half rather than slide it to the end. As the app doesn't consider the snap or messages to be opened until you have seen the complete snap.
So, you have to be very careful and slide it very, very close to the end. If you stop too further away, you won't be able to see the snap and too much will risk exposing yourself.
How Do You Half Open a Snap?
Just grab the profile who you want to read the message sent from the person and move it as you're grabbing it. Then slowly grab it all the way but not entirly to the side to see all of the messages. When you're done, swipe it back to the side right.
NOTE:
This method is no longer available. And if you ask can someone see if you half swipe on Snapchat, the answer is yes. Actually, when you half swipe on Snapchat, the system will notify the other person that you have read this message, even if when you are trying to half swipe.
Way 2: Read Snapchat Messages Without Opening It via Airplane Mode
When asked questions "can you see Snapchat messages without opening them" and "how to open a Snapchat without the person knowing", most of the users talk about putting the device in Airplane mode. This method may be a bit too complicated but it sometimes works. But some user has encountered significant flaw with this procedure.
The issue of how to view Snapchat messages without opening is not such a difficult procedure by using the Airplane mode. The following are the steps to see and read Snapchat messages with Airplane Mode on Android and iOS devices.
Step 1. Start by, opening the Snapchat application and going to Chats.
Step 2. You will be able to view your recent messages. Look for the message you want to view without the knowledge of the user.
Step 3. Now, you have to wait as the message will load. You will see the option "Tap to Load"; tap on it. But if you see "Tap to View" don't tap.
Step 4. Now, put your device into Airplane Mode and turn WiFi off. After that, open the Snapchat and view your friend's snap or read their chat message.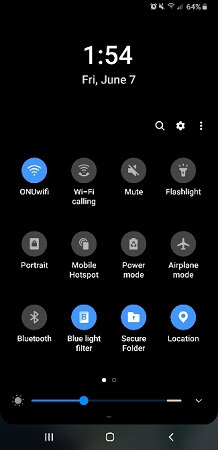 Step 5. After checking all the messages, your need to uninstall and reinstall Snapchat on iPhone while clear the Snapchat caches on Android.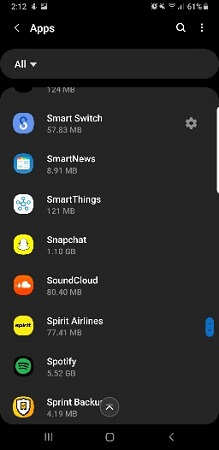 Step 6. To clear Snapchat cache on Android, navigate to "Settings" and scroll down to tap on "Apps". Then, tap on the Snapchat app and "Storage".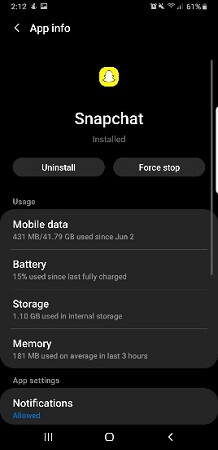 Step 7. Then, find the "Clear Cache" option and tap on "Clear Data". You need to make sure that you press "Delete" or "OK" to confirm.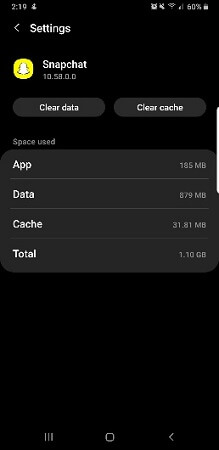 Step 8. Lastly, turn off "Airplane Mode" on iOS and Android, log in to Snapchat and the opened snap will still show as unopened.
Does Airplane Mode on Snapchat Work?
When you put your cell phone in Airplane mode, the Snapchat messages are already loaded. So you can read them and Snapchat won't send a "Read" notice to the other person's phone.
It is a popular method of how to open a Snapchat without opening it, but we do not recommend using this method! This procedure only stops the Snapchat signal temporarily. The moment the user opens the app again, the signal will reach and the user will be likely notified about the seen snap.
FAQs About Snapchat Messages
Q1. How to monitor someone's Snapchat without passwords?
To monitor someone's Snapchat, you need their correct credentials. However, if you don't have their Snapchat passwords and want to keep on their Snapchat activity, then third-party software may help to assist you.
The KidsGuard app is a top-quality solution to bypass security features and gain access to their target's account. Logging in to the KidsGuard Pro dashboard will give you access to all target device data and once synced, just click on Snapchat and leave no detail untouched.
Q2. How to see messages on Snapchat without being friends?
It is impossible by default to see someone's messages that are not included in your friends' list. You can only view stories or send messages to those contacts that are on your friend list.
Q3. How do I view deleted Snapchat messages of target user?
Snapchat is a secure platform. It keeps users' privacy and security at any cost. But if you want to view deleted messages of the target user, then there is no option other than the KidsGuard monitoring App.
The KidsGuard app is the best way to bypass Snap chat's security features and use their target account from any location. You will be able to know how to read Snapchat messages without them knowing.
Q4. How to View Someone's Snapchat Story Without Notifying Them?
If you want to see a friend or acquaintance's Snapchat story without their knowing, first turn off Wi-Fi or just use airplane mode. Now open their story page but before viewing anything uninstall and reinstall the application again.
If you do this successfully, your name will be hidden from view for other viewers of that person's account so they won't know how many people have seen them.
Conclusion
This post has illustrated the ways on how to read a Snapchat message without opening it and without the sender knowing. We should know that the premise of these methods is that you are checking the snaps of someone on your friend list.
We have discussed multiple methods of viewing Snapchat messages but it is completely up to you to choose which method. But as you can see, it is better and way more convenient to use KidsGuard Pro for the said task. It's a long-time solution for Snapchat monitoring.