If you want to locate the person who has been harassing you from an unknown number then you don't have to look very far. Nowadays there is an array of caller location tracker apps available and you can use them to fulfill your concerns.
A caller location tracker is mainly used to get the approximate location info of unknown callers or contacts that you don't know well, like the caller's city/country. Some apps can even track the street info accurately. There are hundreds of caller location tracker apps available now and some of the best apps are detailed below for your convenience.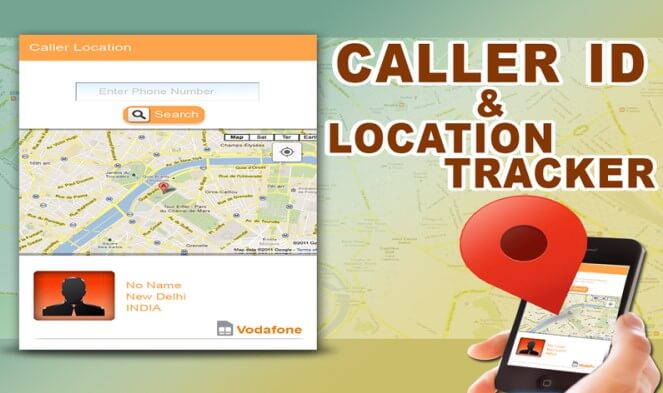 Before You Start: Learn How Caller Location Trackers Help
As we mentioned above, you can use those caller location trackers to track the one calling you as well as the location when making the call. Actually they can do more:
It allows you to identify unknown numbers before you pick them up.
The spam, nuisance, and scam calls from unknown numbers can be blacklisted and blocked.
You can record any call you want by using those caller location apps.
You can even search for any phone number to find out the owner.
Top 9 Caller Location Trackers
Top 9 unknown caller location tracker apps including their different features are listed below. Each of them can be used for tracking caller locations easily. You can make a quick selection according to your needs.
1. Truecaller
Truecaller is a free cell phone tracker by number. It is one of the greatest and well-known caller ID apps that is also capable of tracking caller locations. This is the most updated app on the play store.
The app is capable of avoiding spam calls, spam SMS and even contact blocking. There is also a substantial number of features that come bundled with this app, which makes it one of the best.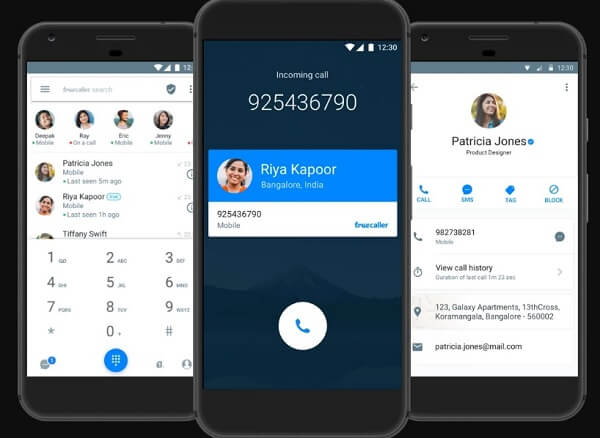 Why you should go for Truecaller:
Accurate and very effective.
The app comes with smart messaging; you can chat with your family and friends and easily identify unknown numbers.
It will immediately identify the number and even block the telemarketers who are annoying you.
Call recording and flash messaging are also available.
Gold Caller ID and its High Priority Support.
2. Mobile Number Locator
Mobile Number Locator is another excellent addition to the list with more than 10,000,000+ downloads and with 4 stars. You can easily figure out who is calling you with the help of this caller id and number locator.
It instantly identifies the numbers via caller id along with the name and most importantly the location. The whole area like the city, state, the country as well as the operator of the number will be shown and the coordinates will be displayed on the map.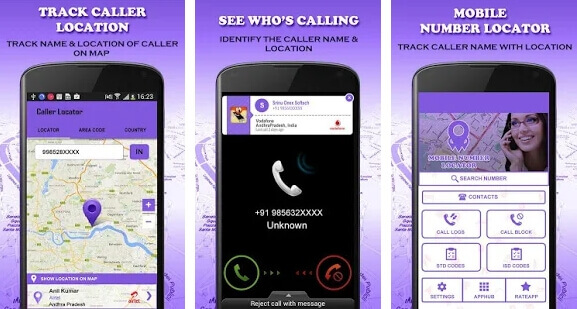 Why you should go for Mobile Number Locator:
The scam calls can be blocked and you can search for the unknown number and confirm the name of the person before dialing them.
The app also comes with Live Mobile Number Tracker feature to track any type of phone number all over the world. The operator and the GPS location will be displayed on the screen.
3. DU Caller
Du Caller will be able to identify the caller's general location and even block the number if the caller is bothering you. It comes with one of the largest phone number databases in the world. So, mostly all the numbers will get identified and the response time will be faster.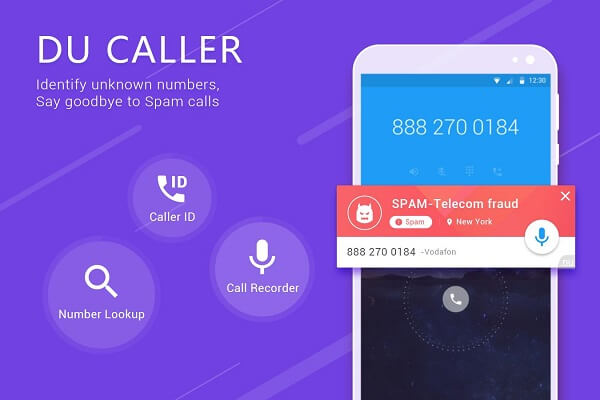 Why you should go for DU Caller:
You can view caller location.
If someone calls you, instead of the unknown number you will see the name of the caller on the screen.
The app comes with high-quality sound so if you want to record a call then the recorded file will have an excellent sound quality. So, record any call you want with DU Caller and save it on your device.
The call blocker feature is also available.
The app can also act as an SMS blocker.
Features like Smart Dialer, Secret Call Protection, and Call History Scan are also available.
4. Showcaller
Showcaller is also capable of finding out the name, ID, and even the address of the unknown number that has been bothering you. If you are using this app then you can easily track caller location and avoid any spam, scams, and even telemarketing ads.
It is a very powerful tracker that comes with a call blocker, call recorder, and number tracer, etc.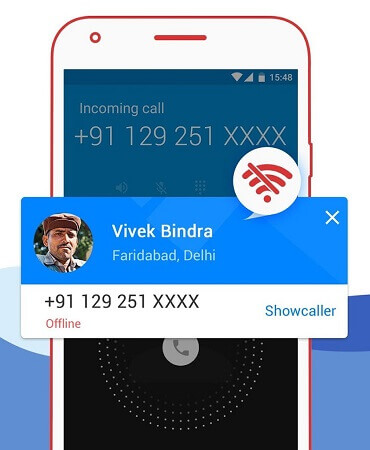 Why you should go for Showcaller:
It is a very safe and smart caller ID app that also works offline.
The Smart Search feature of the app will help you to lookup an unknown number and then search for the owner.
You can also block unnecessary contacts with the call blocker.
Finally, with its one of the largest databases, it is capable of placing a name beside any number.
5. Caller ID – Who Called Me
Caller ID – Who Called Me is also a potent caller ID app with a user database of 15 million people. It is a great number locater, call blocker, and location tracker, etc.
The app is able to identify calls from an unknown number immediately and blocks all the spam calls. It can also display the call location and even the photo of the caller with their name.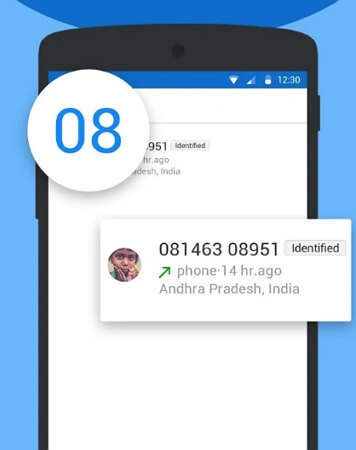 Why you should go for Caller ID – Who Called Me:
The caller ID is very effective; if any call is coming from an unknown number then the name will appear immediately.
You can blacklist any number you want.
The Smart Dialer feature and Call log scan are also available.
It is a very small app, available for free, and can be downloaded very easily.
6. Caller ID
Caller ID is an excellent cell tracker and also a call blocker. The performance is great and does a great job of tracking unknown callers. The details are immediately provided to the users like the name of the caller, address etc. The caller ID on this app is very similar to Truecaller app for Android.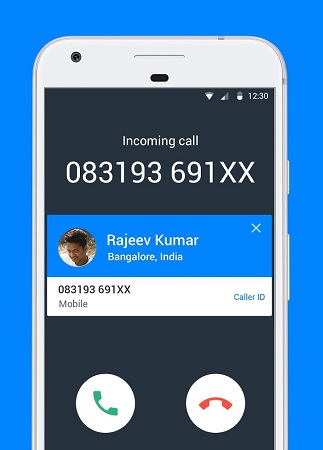 Why you should go for Caller ID:
The caller ID feature is one of the most advanced ones; you can identify most of the numbers with a name.
You can search for any phone number using the app's smart search feature.
As usual call blocker is also available but there is another feature called Smart Call log. It provides the user with details like the true caller name, the phone number location and call history etc.
The T9 Dialer feature is very easy to operate, it will help you to make calls directly in the app.
7. Hiya- Caller ID & Block
Hiya can be a good call location tracker which can eventually give you the caller's basic info every time. This caller ID app blocks the unwanted calls as well. The Hiya app is free and it is very easy to operate. It is also a utility app so it is able to identify and block unidentified numbers and you will also receive alerts if the incoming call is spam.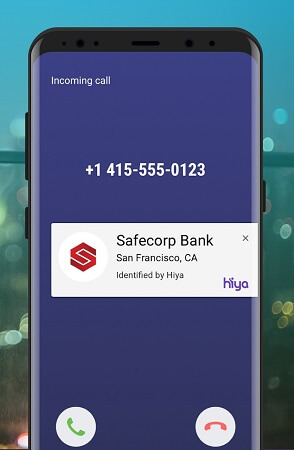 Why you should go for Hiya:
You can receive calls only from your friends, not from an unknown person using its caller ID.
With the call blocker feature, you will be able to block spam calls, telemarketers by sending them directly to your voicemail.
Automatic alerts are also available, if the call you are about to receive is a spam call then you will get an alert.
You can also use the SMS Caller ID to know who is texting you.
8. Mobile Caller ID Location Tracker
This is another great caller location tracker! Using Mobile Caller ID Location Tracker is very simple, the operation is very easy and you can track caller location easily. You can also block or screen calls and do other things with the app.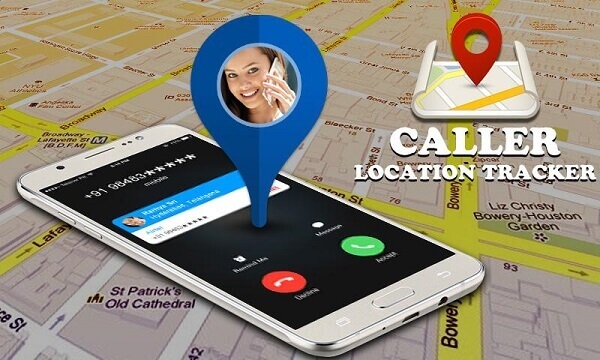 Why you should go for Mobile Caller ID Location Tracker:
You can block calls from a particular area code or even from an entire country.
You can block telemarketers easily and even intercept calls from unknown numbers.
The automatic caller lookup feature is available, also you can report any spam calls.
The ID location tracker works very well, it identifies the caller very fast.
9. True Mobile Caller ID Locator & Call Blocker
This is the true alternative for the Truecaller app. It is a great caller location tracker app, with an attractive interface and outstanding features. It can also work offline. True Mobile Caller ID Locator is capable of finding out who is calling you and even tracing their location using GPS.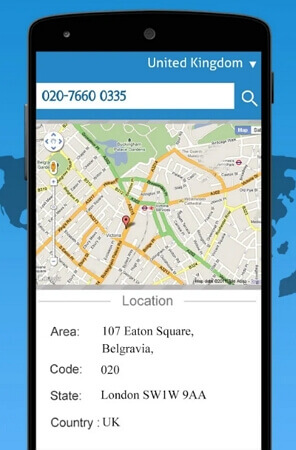 Why you should go for True Mobile Caller ID Locator & Call Blocker:
Excellent performance even when it is offline.
The caller is easily identifiable and the call blocker feature is also available.
Using GPS track it can get the location of mobile on Google Maps.
So, the call tracker apps are on the rise these days and they have been very helpful in tracking call IDs. It has made mobile devices very safe to use. No one will be able to harass you on phone.
If still, someone reaches you will be able to get all their details and report as spam or even block the calls.
Bouns Tip: Track Someone's Caller Location [Top Caller Location Tracker]
Aside from these caller location tracker apps, there are also other programs available that may not be represented as a call location tracker app but they are equipped with advanced features like check others' call history, callers, and even SMS withouw them knowing.
The best caller location tracker -- KidsGuard Pro must come in. This tool can really help in supervising and managing a specific device remotely on both Android and iPhone devices. It is among a few that are really effective and once it is installed on the target device you can view the call history, callers and even sent or received messages. It is an amazing app, easy to operate and comes with simple installation protocols.
The features of KidsGuard Pro for Android are as follows:
You can get call history / logs, contacts, text messages/SMS, browser history, photos, videos, and keystrokes, etc on the target device.
It comes with a real-time location tracker to locate someone immediately and you can also check the location history.
You can record all the calls made on the target Android device secretly.
You can remotely control the target device by taking a screenshot to see what the target is viewing.
You are allowed to track switch off mobile current location.
KidsGuard Pro can be very helpful as a comprehensive mobile phone monitoring solution. You can use it to keep track of your kids, spouse and employees for it comes with many other monitoring features.
Its installation can be done within 5 minutes. Moreover, this app works in a total stealth mode. And all the monitored data will be updated in real-time on the web control panel. Here is how to use it, check it out!
Step 1. Sign Up and Create An Account.

Step 2. Download KidsGuard Pro from www.cleveguard.net on the target phone and Follow the Setup Guide.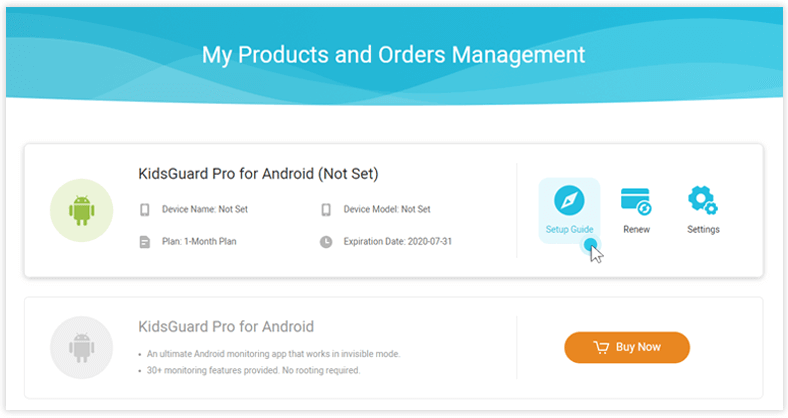 Step 3. Sign in on Our Website and start Monitoring Someone's Calls. You can also tab other options to check someone's messages, browser history, contacts and more without them knowing.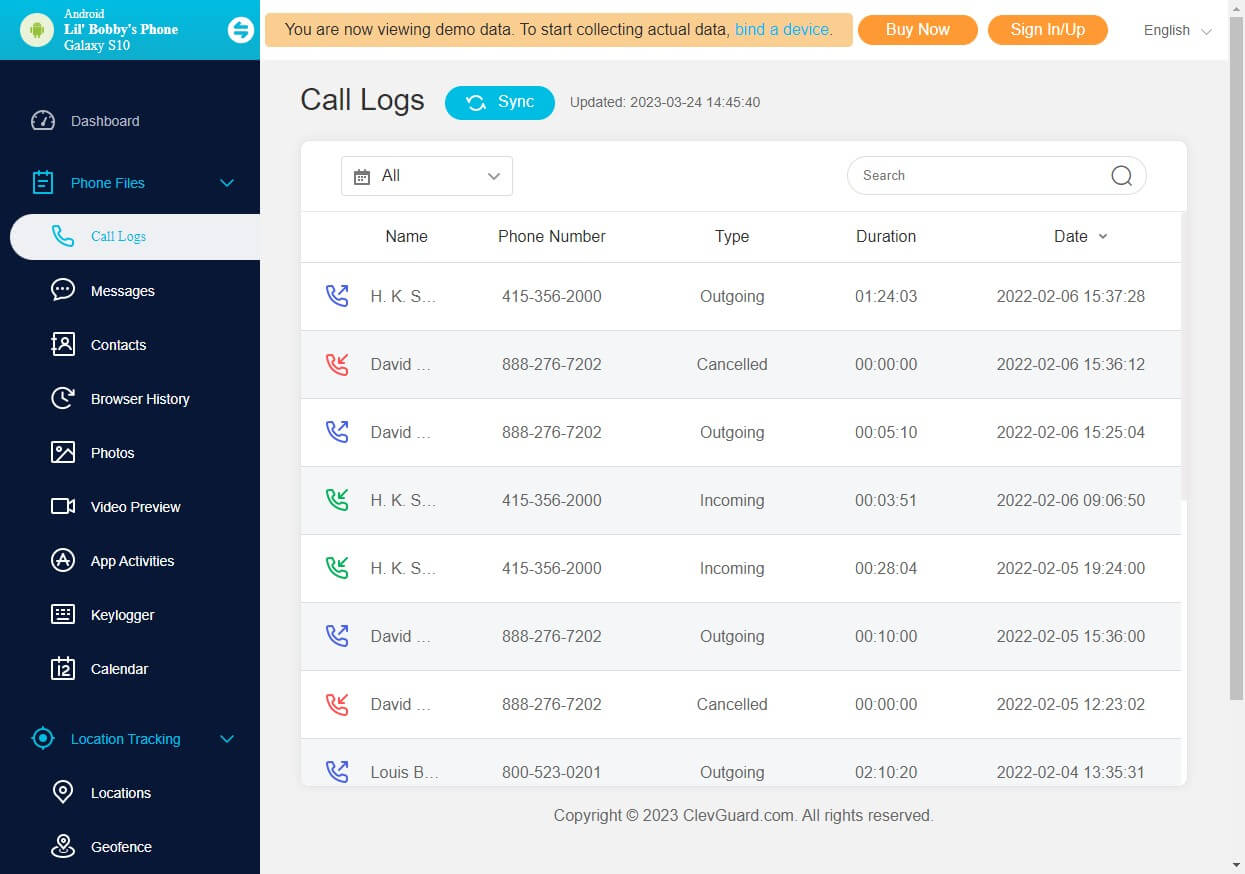 All in all, it is a great cell phone monitoring app that you can check out and there is a free demo where you can try out the app and make a decision later. Well, it's apparent that using the best caller location tracker -- KidsGuard Pro is the wisest choice to check someone's caller location. Just try it, you will love it!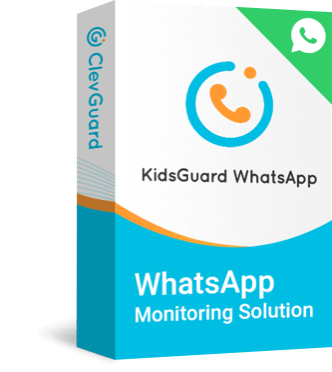 KidsGuard Pro for WhatsApp
The Ultimate WhatsApp Monitoring App for Parents