Question:
"Can someone hack my phone by calling me?"
"I just answered a call from an unknown number and the voice on the phone sounds weird. Will my phone be hacked?"
The anxiousness is justified. After all, our work, bank, and social media accounts are bundled together on our cell phones. Each day we can receive anonymous texts and calls, so is it really possible that someone hack into your phone by calling or texting you?
In the following part, we will give you a detailed answer, and also share some ways in which a cell phone can be hacked.
Question 1: Can Someone Hack My Phone by Calling Me?
It is a hot topic nowadays!
All of us get numerous calls every other day, asking for us to purchase something or offering us new credit cards or upgrading our mobile plans. If the phones can be hacked by a simple call, then it would be pretty scary.
Major smartphone experts are completely denying even the remote possibility that smartphones can be hacked in such a manner. On the other hand, some experts believe otherwise.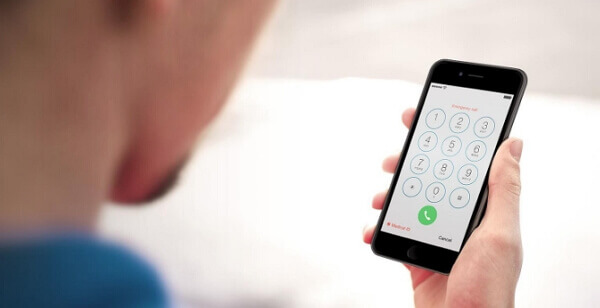 The modern mobiles are essentially mini computers. They are an exceptionally sophisticated device that can be used to do many things. For example, a professional hacker or the authority can track your location this way, but the call needs to be long enough to be able to triangulate the location. These experts also believe that if the user doesn't provide any sensitive information to them, they won't be able to track their location.
There is another thing that is of concern, Phantom Calls. A call is considered Phantom if there is no one talking from the other side. You won't be able to listen to anyone, and they come from different numbers. If you are receiving phantom calls frequently, then you need to go to the authorities. It is probably a hacker trying to get access to your mobile.
In a word, it is barely impossible for someone to hack into your phone by calling you. Even if they manage to do it, they won't get any important data.
Question 2: Can Someone Hack My Phone by Texting Me?
"Can an unknown number hack your phone by texting you?" This is another question asked by many users. I don't think that merely by texting someone, it is possible to hack their smartphones. But it's also hard to say, as we are living in a fast-changing world, where technology makes everything happen.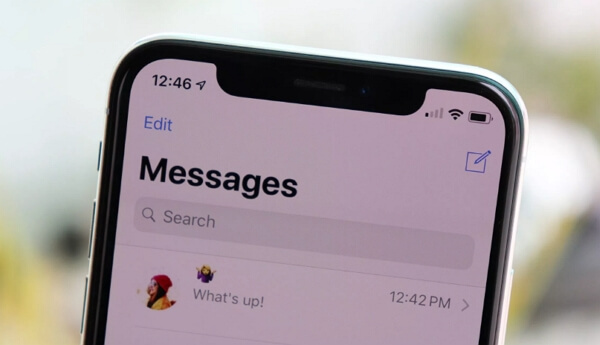 We must have received numerous texts from unknown sources. Just checking a text message will not cause your phone to be hacked. However, you should be cautious about those messages containing suspicious links or coupon codes. Before you click the link, ask yourself: "Does it look real? Will the link give away my personal information?"
If you can't identify this false information and tap a malicious link by chance, you may end up installing spyware on your phone, which will send sensitive information to hackers. Or you may be redirected to some phishing sites that ask you to enter information about your private accounts.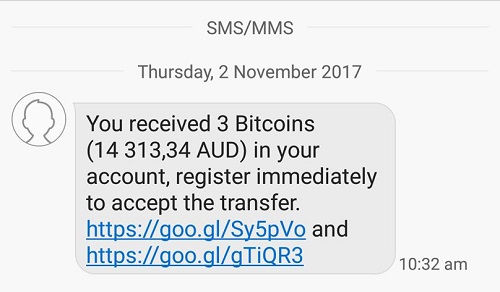 So, if you got a text stating about some special offer and you are required to click on that link directly in order to activate the offer, think before clicking on it. This can greatly reduce the possibility of someone hacking into your phone by texts.
Example of Hacking into Your Phone by Texting
During our research, we have seen a technique to get access to your Google account by sending a text message. To be honest, anyone can use this method with ease. We write it down here to prevent you from being cheated.
Here's how it is performed.
First, go to Google's login page and type the phone number that you want to hack and click on "Forgot Password".
Google will immediately send the verification code to the said mobile.
Now comes the tricky part. You have to get that access code somehow. If you are unable to access that mobile physically, then you have to get it some other way. Like sending spam messages on that mobile.
The spam message should look authentic like "This is Google. There has been unauthorized activity on your Google account. Please reply with the verification code that we have sent to your mobile".
Now, you have to wait to know if you have successfully fooled them. They would reply.
You will be able to create a new password for that account. Set a new password. Now, just log in to that account, and you will have access to every bit of information related to that person.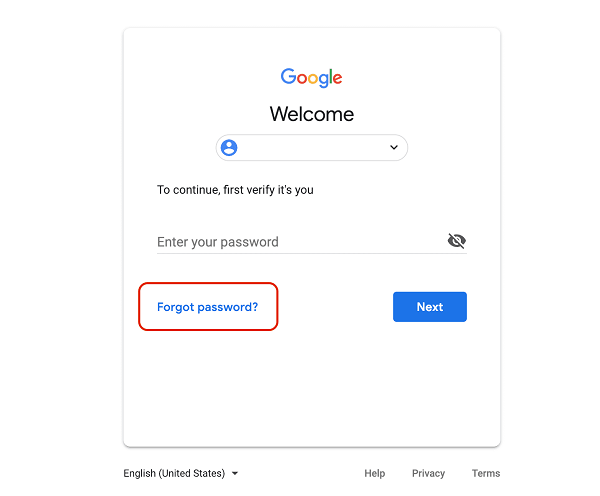 Question 3: Can Someone Hack My Phone by Other Methods?
So, the answer to "Can someone hack my phone from my number" is still inconclusive. It all depends how you act. If you are interested in other possible ways in which a cell phone can be hacked, take a look below and we also introduce the feasibility. Knowing these ways to a large degree can hack-proof your smartphone.
In the beginning, I am introducing the most common way to hack a smartphone today – using spy apps. Simply by searching how can someone hack your phone on Google, you can find many apps available with spying capabilities that will provide you easy access to the target device.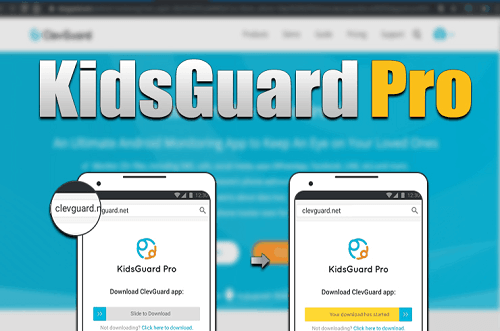 Here is a powerful app - KidsGuard Pro. Actually it is unfair to classify it as spyware. It is one of the best apps to monitor child's phone so that parents can protect their kids away from harmful online environment. But due to its special features like stealth work mode and remote tracking, it is widely used to watch over someone's cell phone.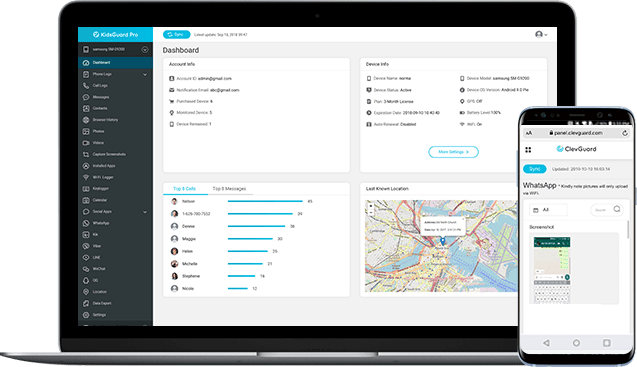 The good news is that apps like KidsGuard Pro can only be installed if someone else has physical access to your cell phone. Therefore a malicious hacker can not break into your device in this way. In most cases, we found that the spy app is being used by your family or friends.
Related Read: Is Android Spy App Remote Installation Really Possible?
What Can A Spy App Do?
You may feel surprisedto know that today's spy apps can let you check basically everything on the target device. They can be set up easily and there is no risk of getting detected as they are usually hidden in the background. Even as a parental monitoring app, KidsGuard Pro comes with many advanced capabilities.
It can monitor 30+ different files. The list includes text messages, call history, browser history, photos, WhatsApp, Facebook, Instagram, Snapchat, Discord, Skype and more.
It can remotely track someone's GPS location, even if the target is moving.
It can record the incoming and outgoing phone calls made on an Android phone.
It can capture the current screen activity or take secret pictures of the surroundings.
It can record the keystrokes of the target device.
It can help you listen to surroundings of the target device.
It can record phone calls and phone screen of target phone.
It can check search history with detailed url.
It can monitor video apps like YouTube and TikTok.
It can set up keywords and send alerts when matched.
How Does This Spy App Work?
So, how can someone hack your phone if using an app like KidsGuard Pro for Android?
Step 1: Create your account for KidsGuard Pro.
Step 2: Download KidsGuard Pro for Android from www.clevguard.net on the device that you want to track.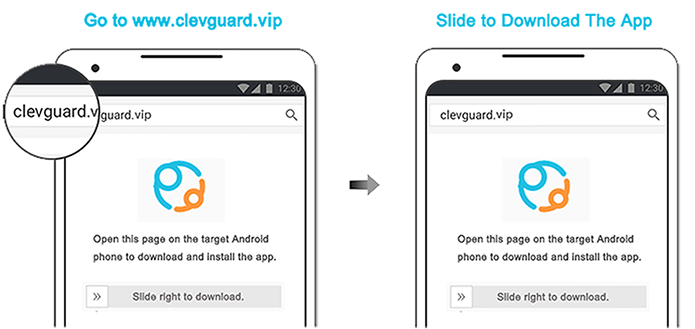 Step 3: During the installation, some settings need to be enabled for the application to work.

Step 4: After that, the app will start working on the background in stealth mode. By logging into the dashboard with an online account, one can easily check the files and monitor your activities.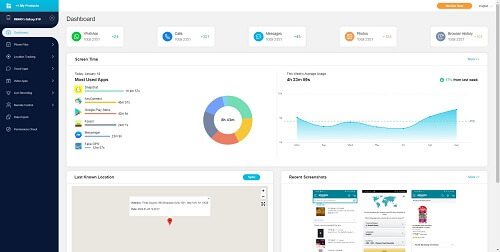 Way 2: By Midnight Raid
Midnight Raid is another way to hack someone's mobile. This procedure doesn't require the installation of any type of spyware on the target device.
It is actually a tool kit used by hackers. It will need a laptop with Wi-Fi and 2 mobile phones. One of those phones will serve as GSM modems.
This procedure is called Midnight Raid as the hackers usually pull this off at night when the users are asleep. A message stating "You are being hacked" will be sent to the target user. This will invoke Internet Explorer on the target device. After that, an app will start running to retrieve the data. This app will easily gather all the data from the target device.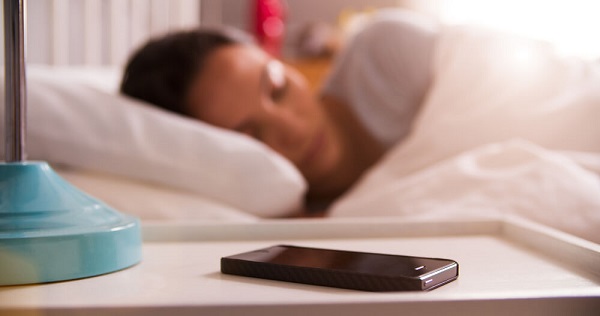 Way 3: By Intercepting Communications via Free Wi-Fi
Anyone is capable of setting up a Wi-Fi hotspot. The person who set it up can easily view the unencrypted traffic that goes through the Wi-Fi. Even if the carrier is a legitimate network provider, a person can easily set up a hotspot and hack into the device. So, remember not to connect to the unsecured network or Public Wi-Fi.
Way 4: By Installing A Keylogger Application
To successfully hack a mobile, you need information. And a keylogger application will provide you with such. Although, all the information on the smartphone is encrypted if you install keylogger spyware on the target device, it will record all the activities happening on the mobile. This spyware will record the keystrokes before they are encrypted. But you need to access the mobile for the installation of the spyware physically.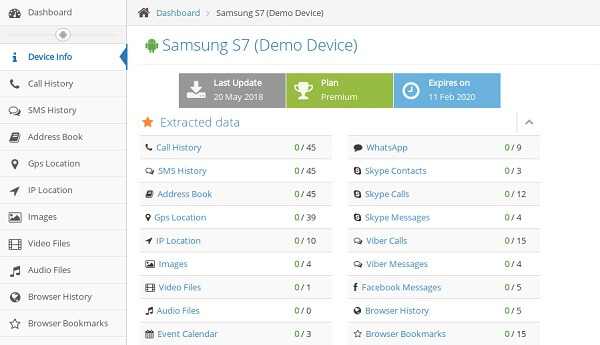 Conclusion
So, what can someone do with your phone number? Well, there is a difference in options on the matter. It is no big deal if you receive calls or texts from an unknown number. The crux of the matter is that you don't believe the provided information easily. It is also important to know the possible ways to hack one's phone. We have discussed each method in detail. Hope it helps.