Question: Are WhatsApp calls free?
Due to its compatibility with all mobile operating systems, WhatsApp has become far more popular than the original messaging program. The application has expanded in terms of users and features over time, keeping its users happy and engaged. But you may also wondering: are WhatsApp calls truly free?
The answer is YES. The consumption of WhatsApp calls comes from the cost of the traffic you use, not the WhatsApp call itself. That is to say, WhatsApp calls are free, but you will pay for it. Funny, isn't it? Without further ado, let me answer this question for you in detail.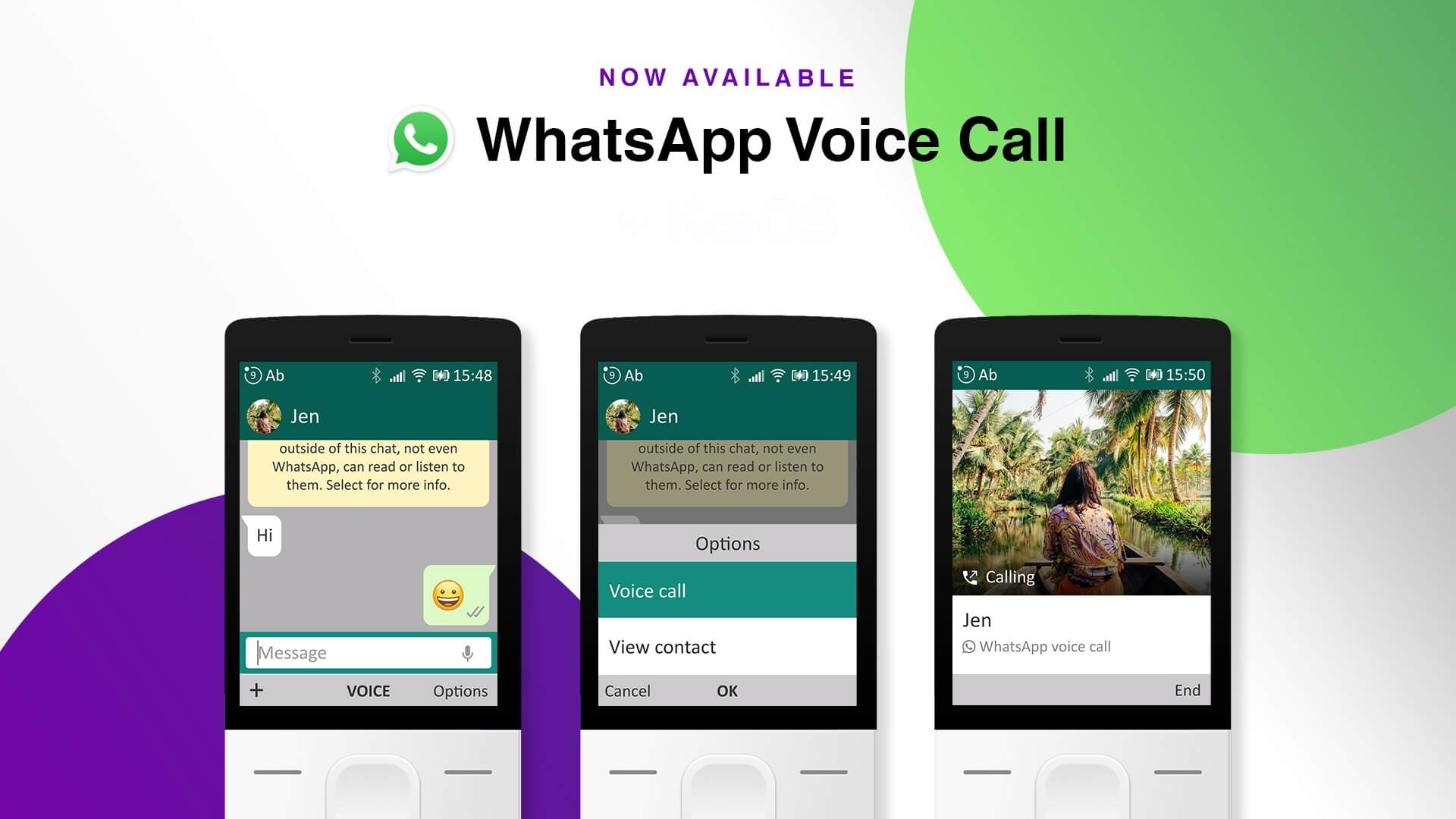 Are WhatsApp Calls Free?
Technically, WhatsApp calls aren't free. The way that WhatsApp gets your fee is different from the traditional mode. Although WhatsApp voice calling lets you call your contact using WhatsApp for free; you are using data when calling someone. As a result, data charges may apply.
If you don't wish to spend any fee on WhatsApp calling, you can connect WiFi network. Whether in any country, your cell operator should only charge you for sending or receiving WhatsApp messages or calls if you are using up all of your mobile data plan's allotment or are connected to a free WiFi network.
How Much Would WhatsApp Calls Cost?
How Much Would WhatsApp Calls Cost? It depends on the charges of the calling card operator in your country. But you can easily find how much traffic WhatsApp calls take once you use it.
A minute of WhatsApp call costs around 0.15 MB to 0.20 MB of 3G data, which means a 5-minute call costs around 1MB of 3G data. And WhatsApp uses about 740Kb per minute more than a phone call because it depends on internet speed. Making a WhatsApp video call increases data use even more. Customers can lower data usage or consumption for WhatsApp voice and video chats.
Tip:
Since knowing whether the recipient is connected to WiFi or mobile data would help you decide whether to place the call, the WhatsApp program does not currently inform you of this fact.
Will WhatsApp Calls Automatically Save on My Phone?
Does a WhatsApp video call save automatically somewhere?
Since WhatsApp calls are also end-to-end encrypted, there is no benefit to keeping them on their servers. There are no replays, only real-time conversations. That is to say, WhatsApp does not record your video calls. Thus you cannot find them anywhere in your smartphone storage.
Though there still are methods to restore WhatsApp calls. KidsGuard for WhatsApp is a third-party application that can track historical and real-time WhatsApp calls. It is the most comprehensive way to monitor WhatsApp call.
Common Question: Can Someone Track WhatsApp Calls?
Many people will question the veracity of the fact that WhatsApp calls are free, and as stated before, WhatsApp calls are free. At the same time, some people will ask: Is it safe to make free WhatsApp calls?
The answer is yes. WhatsApp official claims WhatsApp cannot see the content of messages or listen to calls because of end-to-end encryption.
You can turn on end-to-end encrypted backup to be the essential data protection.
How to Turn on or off end-to-end Encrypted Backup
Start the end-to-end encrypted backup
Open Settings.
Tap Chats > Chat Backup > End-to-end Encrypted Backup.
Tap Turn On, then follow the guide to create your password.
Tap Create, and wait for WhatsApp to prepare your end-to-end encrypted backup.
Note: You will only be able to restore your backup if you lose your WhatsApp chats and remember your password or key. WhatsApp can't reset your password or restore your backup for you.
Turn off end-to-end encrypted backup
Open Settings.
Tap Chats > Chat Backup > End-to-end Encrypted Backup.
Tap Turn Off.
Enter your password.
End encrypted backup by tapping Turn Off.
Nevertheless, if you are still worried about the safety of WhatsApp callings, ClevGuard anti-spyware for Android is a good tool. It protects your phone from spyware, including WhatsApp call hacking programs, and secures your phone data.
Bonus Tip: How to Listen to Someone's WhatsApp Calls Remotely?
KidsGuard for WhatsApp can track your statistics as a third-party application. In some case, someone can read encrypted WhatsApp messages or listen to WhatsApp calls.
Related Read: Is it legal to use monitor other's WhatsApp?
KidsGuard for WhatsApp is a dedicated WhatsApp monitoring app, and no need to root your phone. It can restore the target's calling history and even record calls when using WhatsApp. If you are looking for how to track someone's WhatsApp calling, KidsGuard for WhatsApp is the right choice.
KidsGuard for WhatsApp monitors the target's social communication on WhatsApp and supports data export to all users. You can view and save all media types, for example, photos, voices, videos, and documents. Besides, KidsGuard for WhatsApp can automatically take screenshots when WhatsApp is in use. Users can also see multiple using activities on the target's WhatsApp.
Interested? Let's see how to track WhatsApp messages with KidsGuard for WhatsApp!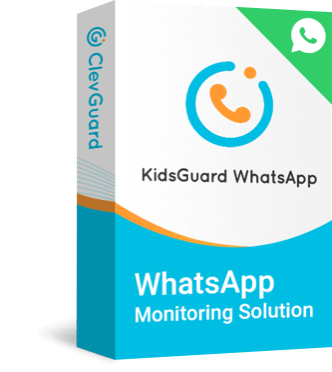 KidsGuard for WhatsApp-- The Best WhatsApp Call Recorder
See WhatsApp status
Check multimedia files
Record WhatsApp calls (voice/video)
Check WhatsApp activities
View WhatsApp documents
Set Keyword alerts
Work with both Android and iOS.
Tips: You will be transported immediately to a page named "My Products and Orders Management" once the price plan and transaction are completed. You may locate your order, select "Setup Guide," and finish the necessary setup on the relevant device. You may terminate the entire process in three minutes by following the directions in the app.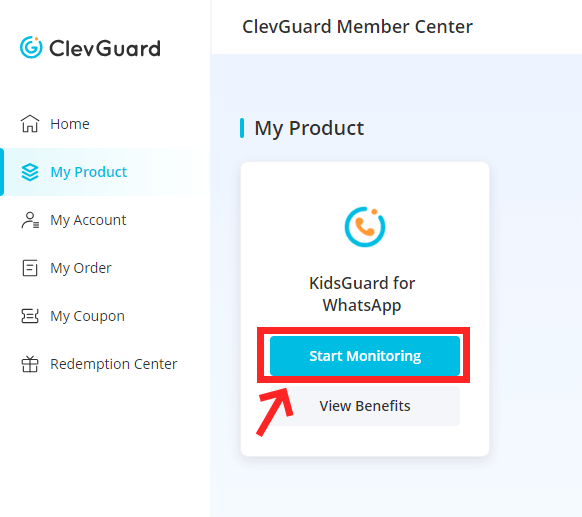 Step 1. Install KidsGuard for WhatsApp on the Target's Phone.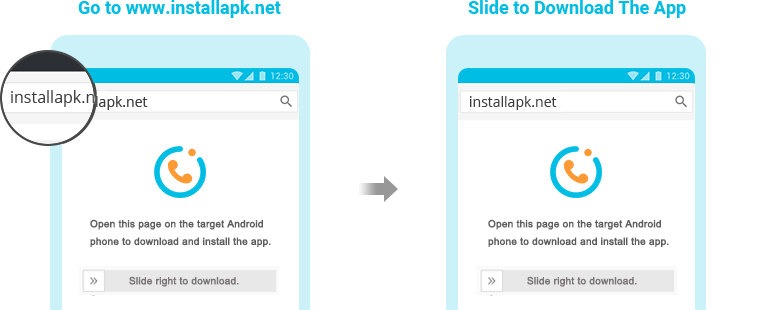 Step 2. Open the .apk file and set it in Stealth Mode on the Target's Phone.

You can follow the video guide to finishing this step. The setup instructions in the app will provide all the details the user needs. You should follow the instructions to complete the installation and make the proper settings. This process must take three to five minutes.
Step 3. Open KidsGuard for WhatsApp on Your Device and Start Monitoring.
Click "Verify Setup" once installation and setup have been finished on the target device. After everything is finished and installed correctly, you'll be sent directly to the KidsGuard dashboard. Open your monitoring devices.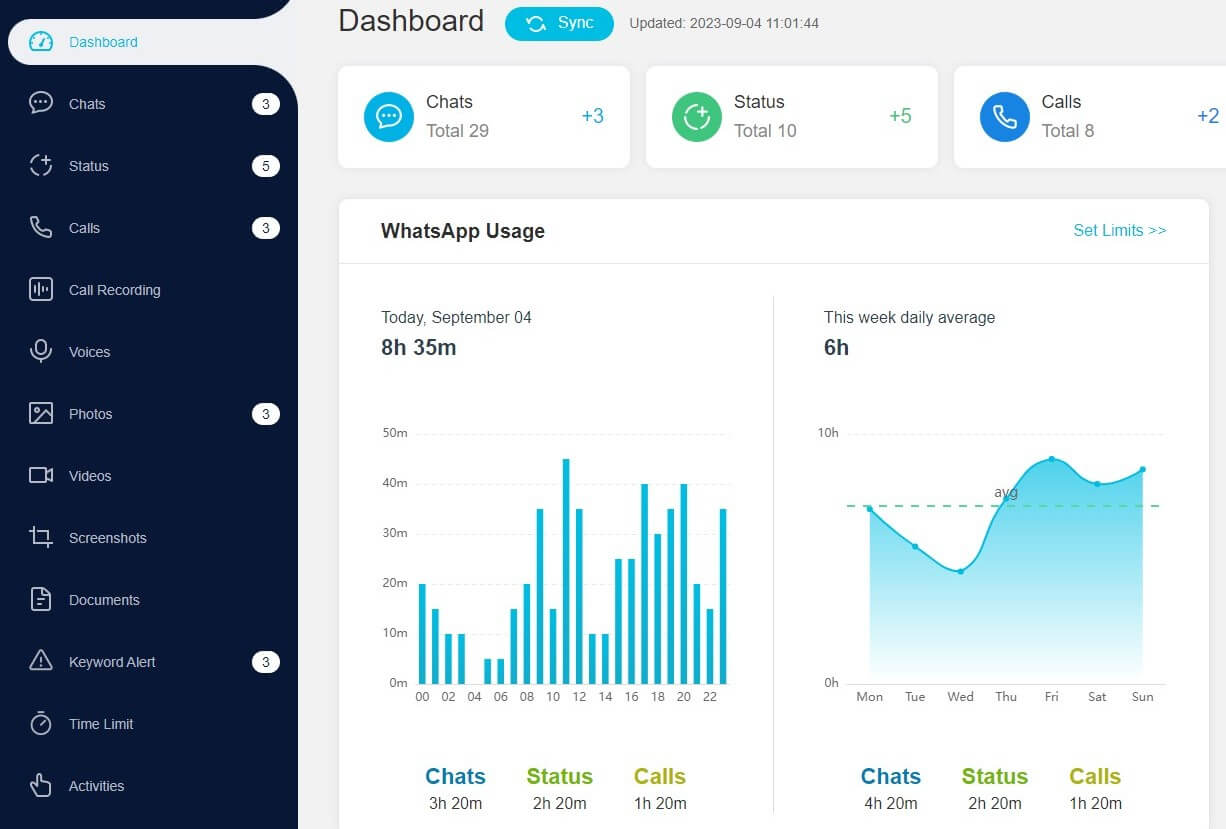 Step 4. Supervise What You Want by Clicking on Left Bar.
You may view an exact list of all the people your child has called, along with the duration, date, and time of each call. Moreover, you may listen in on any audio or video call remotely using WhatsApp's call recorder.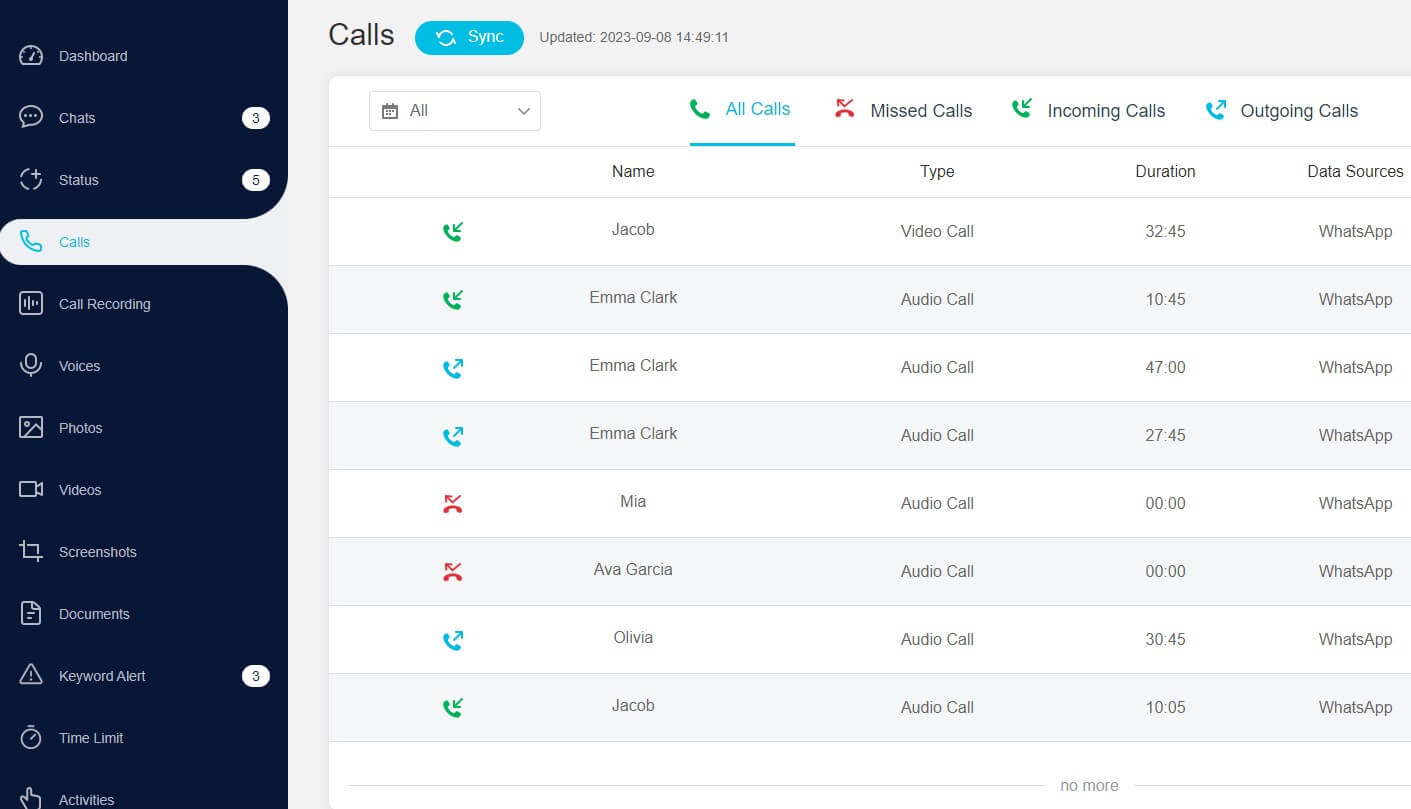 You can view all photos from your child's WhatsApp without them knowing, even the disappearing photos, or view once images. KidsGuard for WhatsApp enables you to explore all of your children' secrets.
Conclusion
WhatsApp is one of the world's most convenient international phone call applications. But WhatsApp calls less than its claims; they will cost data charges when used. Beware of the data if you are the one who cares about the fee. We have discussed WhatsApp hacked and how to set end-to-end encryption. Moreover, if you want to track someone's WhatsApp calls, use KidsGuard for WhatsApp. You can monitor the target's WhatsApp as you use it. It is 100% reliable and safe. Parents can go to the ClevGuard website and download the premium version of this tool.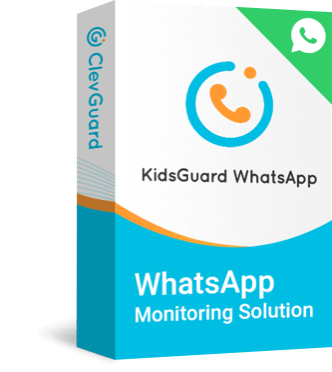 KidsGuard for WhatsApp
The Ultimate WhatsApp Monitoring App for You.