Before We Start
WhatsApp is one of the most popular messaging apps around the world, with video call functionality too. WhatsApp calls are VoIP (Video over internet protocol) calls now. But people are still not sure how safe is WhatsApp video call?
It's important to know how safe is WhatsApp video chat, the risks of using WhatsApp video calls, and how to check for spyware on your phone. This blog will cover all these details.
Part 1. Which Data is Gathered by WhatsApp?
The data privacy for WhatsApp has been a hot topic ever since its acquisition by Facebook. But the real question is which data is being gathered by WhatsApp?
It contains your profile information such as:
The name located on the account
The profile photo you currently have for WhatsApp
The device you are using
The time when you were last active on WhatsApp
Details of all your contacts both groups and individual contacts
Details of all groups which you are a part of
The device type including the operating system version number
Device build number and manufacturer name
IP address
Platform used (mobile or desktop)
Status update made to your profile photo + status message
Part 2. How Secure are WhatsApp Video Calls?
With the popularity of WhatsApp, more and more people are taking advantage of this free service. Many people are switching to WhatsApp from other messengers for their instant messaging needs.
Question:
WhatsApp has also introduced a calling feature so it can compete with other popular applications, so is WhatsApp safe for video calling?
We explore how it is possible that WhatsApp video calls could be insecure and how it can be used as a platform for cyber-attacks and why this is controversial.
During your WhatsApp call, you will see a label on the home screen of your phone which says End-to-End Encrypted. It works is by splitting your message so only the people you send it to can read it, making sure no third party can steal or decipher any of the information being shared.
WhatsApp is end-to-end encrypted, which means that it is very difficult for hackers to get access to your conversations.
So how are WhatsApp conversations still getting monitored? The answer is that WhatsApp video calls can be monitored with spyware or by sending the target a phone that has been hacked.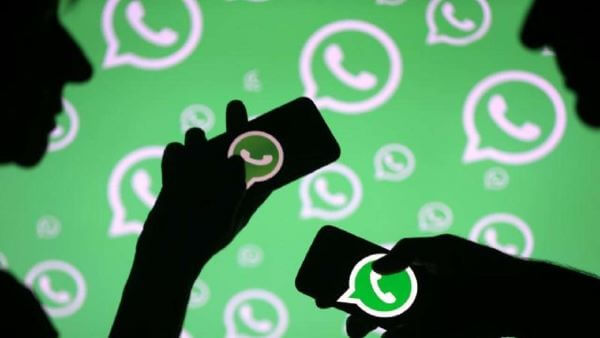 Features of WhatsApp Video Calls
WhatsApp is one of the most commonly used instant messaging services. It is available for both iOS and Android devices. One of the most widely used features of this service is its video calling feature.
If you have WhatsApp installed on your phone, you will see that WhatsApp now has a new icon that looks like a telephone. This icon can be found in the top right-hand corner of your WhatsApp screen.
WhatsApp calling has many advantages over cellular calling, one of which is that it's cost-effective. If your smartphone has an internet data plan or is connected to Wi-Fi, you can make a free call on WhatsApp including international calls.
Related Read: How to Detect if Your WhatsApp is Monitored by Someone?
How to Enable End-to-End Encrypted WhatsApp Video Calls?
WhatsApp provides this service so users can have completely secure phone conversations.
Here is how to verify if the texts and calls you make with a particular contact are end-to-end encrypted or not.
Step 1: Open the WhatsApp application on your smartphone.
Step 2: Select contact name to view the info screen.
Step 3: Tap on the Encryption section.
Step 4: Barcode will appear, Scan it to verify whether video calls are encrypted with the person or not.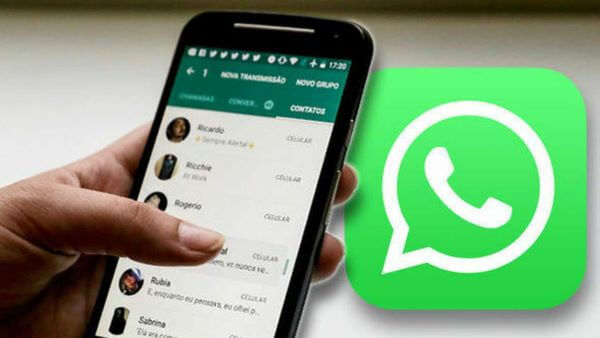 Part 3. Can Someone Monitor Your WhatsApp Video Call?
There is chaos among WhatsApp users regarding whether WhatsApp video call is safe or not.
Though WhatsApp chats and calls are encrypted, there have been reports in the past of vulnerabilities causing breaches to security measures.
Recently in 2019, the Israel-based NSO Group acquired knowledge about a WhatsApp exploit which allowed hackers to load spyware onto phones through video calls.
With access to photos, videos, audio recordings, contacts lists, location data, and more, the Pegasus spyware could result in huge leaks of personal information if anyone tried to hack your account.
The weakest link in the process could be your actual smartphone itself. If your phone has some shady apps installed, they may have access to sensitive data at any given moment, or they can even use it without your knowledge if their permissions are updated.
Or if there is a screen recording app installed at the other end, your video calls can easily be recorded without you knowing it.
According to the definition, End-to-End Encrypted means when information is encrypted by one person, it will only be decrypted by the other person.
So even the third parties won't be able to decrypt this information, which means it's very safe. But still, there are some loopholes in it.
If the sender has malicious intentions, then these third parties could still track down this information. And someone can install spyware on their phone to monitor their WhatsApp video calls.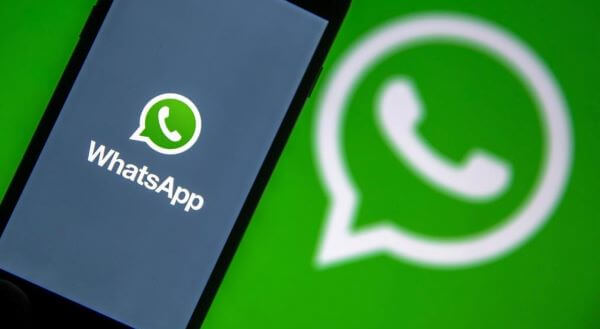 Part 4. How to Check for Spyware on Your Phone?
Although WhatsApp has end-to-end encryption function, there is a risk of being attacked by spyware. It is imperative to find a spyware remover when you want to protect your phone from being monitored. ClevGuard is a useful Android spyware detection app that you can use to detect not only malicious files but also make sure that there isn't any covert software embedded on your phone.
It takes only a few minutes to install ClevGuard Anti-spyware on your device.
Procedure in steps
Here is how you can clean your phone from spyware with ClevGuard.
Step 1. Install ClevGuard
The first step is to download and install ClevGuard on your phone by clicking Get it on Google Play button below.
Step 2. Scan your phone
After installation, start scanning by open ClevGuard Anti-Spyware. Once you click the Scan button, it will detect spyware on your device.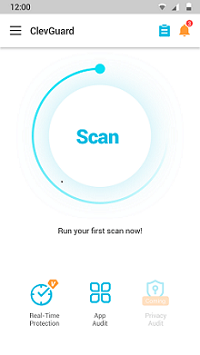 Step 3. Delete spyware
Once the scanning is complete, ClevGuard will show you the scan results of spyware, you can tap on Resolve All to remove spyware.
You can also deal with these apps one by one, Click Fix if you want to remove it, tap on Ignore when you think this app is safe and choose Report this issue when you can not sure whether it is safe. Now you don't need to worry about your WhatsApp video call being monitored. .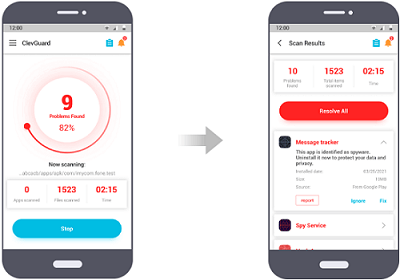 Part 5. FAQs about WhatsApp Video Calls
Q1. How can I know if someone is on a WhatsApp video call?
To know if someone is on a WhatsApp video call, call the person.
If the person you are calling is busy, they will pick up with a busy tone and then put you through to an operator saying they are on another call.
Q2. How Do I Set up WhatsApp Video Call?
To Call people on WhatsApp simply search the person's profile and Tap the call button in the top-right corner of a person's profile screen.
Q3. How Many People Can Talk on WhatsApp Video Call?
Group calling is a feature that has recently been added to the WhatsApp application. This allows up to eight participants to call with one another using WhatsApp for free.
As of very recently, WhatsApp will be adding a new video calling feature that can support up to 50 people making calls at one time and it won't have a time limit.
Q4. How Do I Receive a Video Call?
Now when someone sends you a video call, you can just swipe up to accept the call! If you need to decline you can swipe up and tap on the decline or send a quick reply.
Part 6. Summary
WhatsApp or other popular messaging apps use end-to-end encryption. This means that the message sent from one user to another can only be decoded by the sender and the recipient.
This is probably why it is difficult to decrypt WhatsApp and snoop on your conversations. But, in the real world, the encryption only exists at the app level and isn't in the phone hardware.
If there is an app installed at which records WhatsApp calls, you're having, then recordings can be made of your conversations at any time. ClevGuard is an Anti-Spyware app that helps identify and remove malicious apps.