Can I Track My Boyfriend's Phone for Free?
Yes, there are ways to know where is my boyfriend now for free. Some features like Google Find My Device and Apple Find My iPhone can find your boyfriend's phone location. But these free ways can not give the 100% accurate tracking.
This article details this free way and another way to remotely track your boyfriend's phone location without knowing.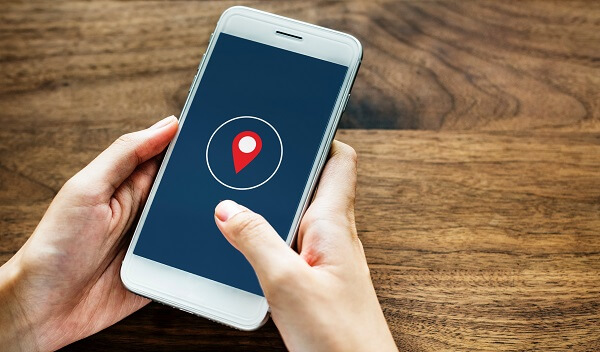 Way 1: Google Find My Device - Free
Find My Device is a feature in every Android phone which allows the user to locate their phones if in case it gets lost. This is linked to the Google account of the phone user. Using this feature you can easily track your boyfriend's phone location for absolutely no cost. And not just location tracking, you can even control the device remotely and lock or erase the device with the help of Google Find My Device. Though this isn't something related to location tracking of your boyfriend's phone, it may come handy.
Before we introducing the steps of this method, it is necessary to know that there are few requirements to locate your boyfriend's mobile via Find My Device.
The device needs to be turned on.

The user needs to be signed in to a Google account.

The device needs to be connected to a Wi-Fi

Must be visible on Google Play.

The location must be turned on

And lastly, the said Find My Device has to be turned on.
Here is the steps on how you can track the location of your boyfriend's phone free.
Step 1: From any other device, go to https://www.google.com/android/find using any browser.
Step 2: Use your boyfriend's Google account details to sign in.
Step 3: As soon as you do this, select the device which you wish to track and the phone's location will be displayed on the screen.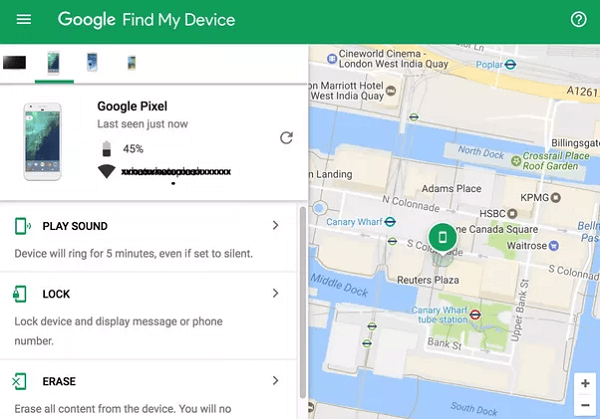 For this method, you do not even need to access your boyfriend's cell phone physically to track their location. Also, the location details displayed through this method is generally very in real-time.
Advantages of Find My Device
Pretty convenient to use.

Provides accurate co-ordinates.

Eligible for every Android mobile on the planet.
Disadvantages or potential risks
This method with only work if all the requirements are met. Like the device need to be turned on and even connected to the Wi-Fi.

You will also need the Google account details of the target.
Way 2: Use Boyfriend Location Tracker App - Recommended
If the above mentioned requirements are not satisfied, you cannot make use of Find My Device to track your boyfriend's cell phone location. In such a case, you can use boyfriend tracker apps which are readily available online for tracking your boyfriend's cell phone location. The best app among all the available boyfriend tracker apps is KidsGuard Pro. This is an incredible mobile tracking app which not just allows you to track the real-time cell phone location of your boyfriend but also allows you to keep track of all the activities on your boyfriend's cell phone without knowing.
How can I find my boyfriend location? 3 Steps
Step 1: Use a valid email address to register your KidsGuard Pro account and complete the purchase. Then download KidsGuard Pro app from www.clevguard.net to your boyfriend's phone.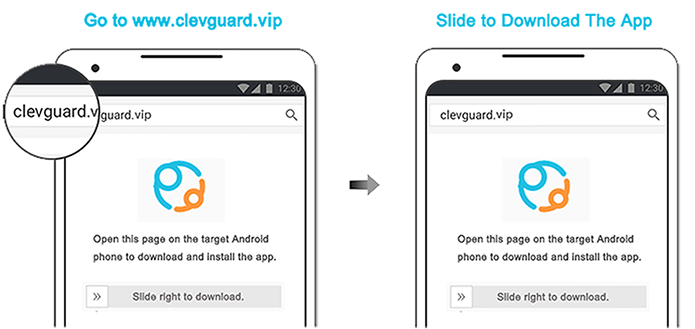 Step 2: Tap the APK file to initialize installation. Then log into your account and enable some necessary settings to make this app work. After all these, tap "Start Monitoring" showed on the app and there you go.

Step 3: Now, on KidsGuard Pro official website, you can connect the device and enter the online dashboard. Select "Location" from the options available on the left and then you can view the location as well as the location history of your boyfriend's cell phone.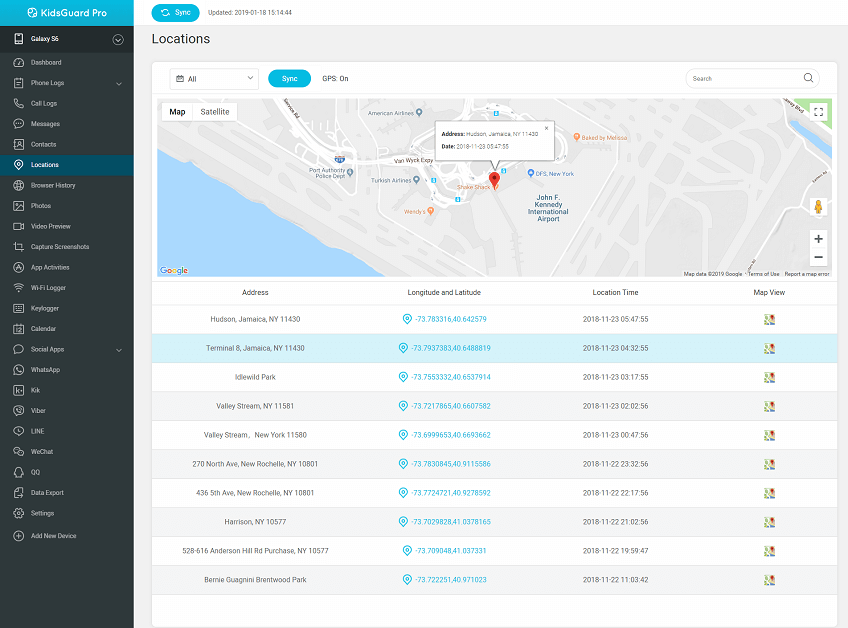 With just these three simple steps you can easily track your boyfriend's cell phone location using KidsGuard Pro app. The best part of using this app is that it is hidden on your boyfriend's phone, so there is no chance he will discover you are tracking the location.
Advantages of Using KidsGuard Pro
The app stays hidden on the target device and support check the data remotely.

It gives out accurate cell phone location information with GPS, no need to connect with Wi-Fi.

It provides two effective ways in location tracking: through GPS and Wi-Fi connection.

You don't have the need to know your boyfriend's Goggle account and info.

You can even set a geofence to monitor your boyfriend's phone location.
Requirements and Potential Risks
You would have to access the target device at least once.

The app needs to be pre-installed on the target device before real-time location tracking.
People Are Also Asking about Boyfriend's Phone Location Tracking
Q1: How to Track My Boyfriend's iPhone Location for Free?
You can apply the feature of Find My iPhone to track someone's iPhone location free. Please be noted that you should have your boyfriend's iCloud account and password. Firstly, open the Find (My) iPhone to log in with the iCloud credentials. Then choose the Device tab, then select the device to see its location on the map. Finally choose Directions to open its location in Maps
Q2. How to Put GPS on Boyfriend's Phone
There is no need to put GPS on boyfriend's phone to track phone location. Now even all the phones has the built-in GPS tracking feature. That is why we can use the app like Find My Device /Find My iPhone or even KidsGuard Pro to track your boyfriend's iPhone location.
Q3. Can I Track My Boyfriend by Phone Number for Free?
Yes, of course you can. Tracking your boyfriend by phone number is free that you can use some online websites or directly do with the help of the network provider. But this can only give you the approximate location rather than the accurate GPS location. You can check more details on tracking phone location by phone number for free.
Conclusion
If you are ever worried about your boyfriend's whereabouts, you can use the above simple ways to track their cell phone location. Both the described methods are pretty easy to use for cell phone tracking. However, using the tracker apps like KidsGuard Pro is the best way to track your boyfriend's cell phone location since with just one-time access of the target device you can remotely monitor their location as long as you want. This app is very effective in its function and is highly recommended for cell phone location tracking.