Question:
Where is my boyfriend? How can I track my boyfriend's location for free?
There are some ways to know where is your boyfriend right now for free. Some features like Google Find My Device and Apple Find My iPhone can find your boyfriend's phone location. However, these free methods can NOT give 100% accurate tracking.
This article details these free methods of boyfriend tracker by number and another way to accurately track your boyfriend's phone location without him knowing.
Video Guide on How to Track Cheating Boyfriend's Location
In such a case, you can use boyfriend tracker apps to locate boyfriend, which are readily available online for tracking his phone location. The best app among all the available boyfriend tracker apps is KidsGuard Pro, spy app supporting Android and iOS devices. This is an incredible mobile tracking app which not just allows you to track the real-time cell phone location of your boyfriend but also allows you to track your boyfriend's phone without knowing.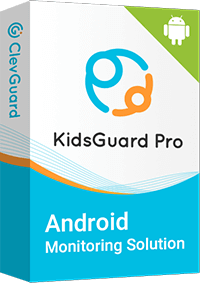 Advantages of Using KidsGuard Pro on Finding Boyfriend Location
The app stays hidden on the target device and supports checking the data remotely.
It gives out accurate cell phone location information with GPS, no need to connect with Wi-Fi.
It provides two effective ways of location tracking: GPS and Wi-Fi connection.
You don't have the need to know your boyfriend's Google account and info.
You can even set a geofence and get alerts when he is in or out the zone to monitor your boyfriend's phone location.
How Can I Find My Boyfriend Location? - Only 3 Easy Steps
Step 1: Click the button below and choose a plan based on your needs. Then go to My Products page and follow the instruction to download KidsGuard Pro from www.clevguard.net to your boyfriend's phone.
Step 2: Tap the APK file to initialize installation. Then log into your KidsGuard Pro account and enable some necessary settings to make this app work. After all these, tap "Start Monitoring" shown on the app and there you go.

Step 3: Now, on KidsGuard Pro official website, you can connect the device and enter the online dashboard. Select "Location" from the options available on the left and then you can view the location as well as the location history of your boyfriend's cell phone.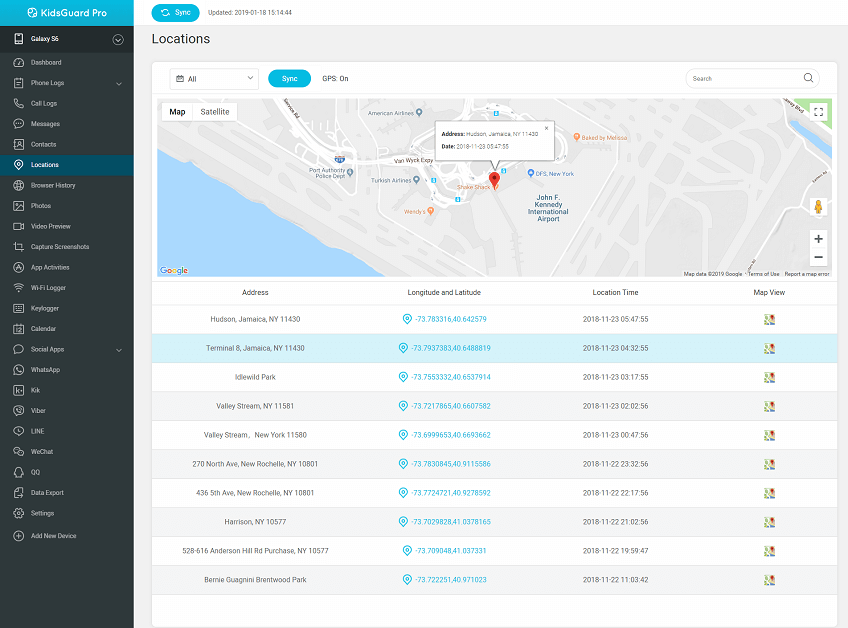 With just these three simple steps you can easily track your boyfriend's cell phone location using KidsGuard Pro. The best part of using this app is that it is hidden on your boyfriend's phone, so there is no chance he will discover you are tracking his location.
What Else You Can Do with KidsGuard Pro
As a comprehensive monitoring app, tracking phone location is one of KidsGuard Pro's excellent features. If you want to know more about your boyfriend's phone such as social media, text messages, phone calls and more. KidsGuard Pro can totally meet your demands. Let's check them out!
You can remotely read the sent and received text messages on your boyfriend's phone. As a result, you can know who your boyfriend has contacted and their communication content.
Social Media App Monitoring
Is your boyfriend spending more time on social media apps? Do you want to check it? If yes, KidsGuard Pro can do the favor for you. It supports you to check popular social media apps such as Snapchat, Instagram, WhatsApp, Facebook, Telegram, Tinder, Discord, Skype, and more. With KidsGuard Pro, you can check your boyfriend's social media activities, for example, check who your boyfriend is chatting with on Facebook.
Browsing History secretly
KidsGuard Pro supports viewing browsing history as well as Youtube & Tiktok search and watch history. With it, you can find out all the websites your boyfriend has visited and know what content he has viewed.
With KidsGuard Pro, you can check the call log of the boyfriend's phone. The call log includes information such as the caller's identity, phone number, call type, call data, time, and call duration.
Moreover, KidsGuard Pro supports recording phone calls and listening to phone surroundings, so you can know what they have talked about.
Take Secret Photos
One of the unique features of KidsGuard Pro is the ability to remotely control the target phone's camera. You may use the camera to shoot images and record screenshots in real-time at any time.
Remote Control
KidsGuard Pro supports remote control, you can record target phone's screen and capture the phone screenshots, so you can know what the target person is doing on the phone.
Way 2: Google Find My Device - for Free
Find My Device is a feature in every Android phone which allows the user to locate their phones if in case it gets lost. This is linked to the Google account of the phone user. Using this feature you can easily track your boyfriend's phone location for absolutely no cost.
Before we introduce the steps of this method, it is necessary to know that there are few requirements to locate your boyfriend's mobile via Find My Device.
The device needs to be turned on.
The user needs to be signed in to a Google account.
The device needs to be connected to a Wi-Fi
Must be visible on Google Play.
The location must be turned on.
And lastly, Find My Device has to be turned on.
Steps on How You Can Track the Location of Your Boyfriend's Phone for Free
Step 1: From any other device, go to https://www.google.com/android/find using any browser.
Step 2: Use your boyfriend's Google account details to sign in.
Step 3: As soon as you do this, select the device which you wish to track his phone and the phone's location will be displayed on the screen.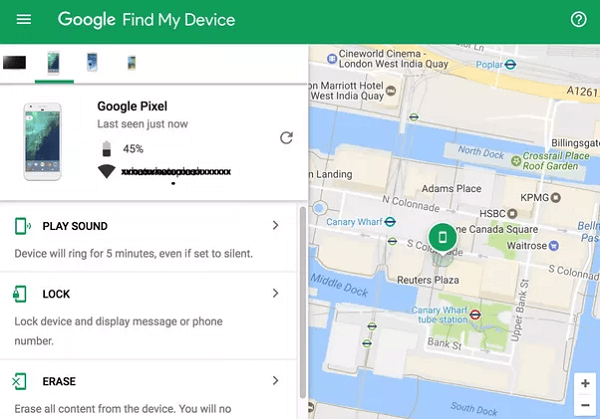 For this method, you do not even need to access your boyfriend's cell phone physically to track their location. Also, the location details displayed through this method is generally very in real-time.
Advantages of Find My Device
Pretty convenient to use.
Provides accurate co-ordinates.
Eligible for every Android mobile on the planet.
Disadvantages or Potential Risks
This method with only work if all the requirements are met. Like the device need to be turned on and even connected to the Wi-Fi.
You will also need the Google account details of the target.
Way 3: Using Find My App to Track Boyfried's iPhone
One of the most used ways to find an iPhone or check the iPhone location of a boyfriend's phone is to find my app. You can easily know the exact location of the targeted phone with this service. Here are 2 different methods for iOS 12 or below and iOS 13 or later:
For iOS 12 or below
If your boyfriend is using iPhone 12 or earlier model, use this method for tracking his iPhone location.
Go to settings of iPhone.
Click on name.
Now tap on the iCloud option and Click on "find my iPhone" and turn this option on.
Turn on "your send location."
Now you can easily track your phone location on any other iPhone device.
For iOS 13 or later
The location tracking method of the iPhone 13 or later is a little bit different from the earlier ios model. Here is method:
Take your boyfriend's phone and go to settings.
Open your apple ID.
Now you will see a different option but click on "Find My".
Now click on "share my location."
After enabling the "share my location" option, activate "find my device".
Enable both " send the last location " and" enable offline finding " options.
After completing these steps now, you are able to find this iPhone device with the help of another phone device.
Advantages of Find My Device
There are various advantages of the iPhone feature "find my device", such as knowing the actual location of the iPhone, access date etc.
If you are tracking someone else's phone like your boyfriend or any family member with this amazing feature, he will not know about this tracking.
That means you can track targeted phone location without being noticed. This best thing about the find my device iPhone feature.
Additionally it helps to recover your stolen phone or forgotten one, and its location tracking does not take a long time.
Disadvantages or Potential Risks
With many benefits, there are a few drawbacks of "find my device", such as you can't locate targeted devices if the iPhone is off or someone removed a sim card.
Additionally, it only shares the location of the iPhone when it is connected with mobile data or Wi-Fi. You can not delete data from a phone SD card, which means your data can be stolen with this feature. In short, you can't find your device when it is not connected to the internet.
FAQs about Boyfriend's Phone Location Tracking
Q1. How to Track My Boyfriend's iPhone Location for Free?
You can apply the feature of Find My iPhone to track someone's iPhone location free. Please be noted that you should have your boyfriend's iCloud account and password.
Firstly, open the Find (My) iPhone to log in with the iCloud credentials. Then choose the Device tab, then select the device to see its location on the map. Finally choose Directions to open its location in Maps
Q2. How to Put GPS on Boyfriend's Phone
There is no need to put GPS on boyfriend's phone to track phone location. Now even all the phones has the built-in GPS tracking feature.
That is why we can use the app like Find My Device /Find My iPhone or even KidsGuard Pro to track your boyfriend's iPhone location.
Q3. Can I Track My Boyfriend by Phone Number for Free?
Yes, of course you can. Tracking your boyfriend by phone number is free that you can use some online websites or directly do with the help of the network provider.
But this can only give you the approximate location rather than the accurate GPS location. You can check more details on tracking phone location by phone number for free.
Conclusion
If you are ever worried about your boyfriend's whereabouts, you can use the above simple ways to track their cell phone location. Both the described methods are pretty easy to use for cell phone tracking.
However, using the tracker apps like KidsGuard Pro is the best way to find your boyfriend's location since with just one-time access of the target device you can remotely monitor their location as long as you want. This app is very effective in its function and is highly recommended for cell phone location tracking.