Have you ever thought about how to know who someone is snapchatting or imagined being at a party, opening the Snapchat of your loved ones to see who he is chatting with but finding out that it is password protected? Well, then KidsGaurd Pro for Android is an optimal solution for you.
This app enables you to see who someone is snapchatting with and review the content without knowing. You can see why someone has been so secretive and clear any of your doubts. This app not just helps you monitor a person's Snapchat activities, but offers you a series of tracking functions. Just keep reading.
Table of Contents
Signs that Someone is Secretly Snapchatting
Hiding Friends on Snapchat
Hidden Friends is another feature on Snapchat that shows that someone is secretly snapchatting. All you need to do is open the profile of your loved ones and their profile information including their friend list visible. If you are unable to see it, then it means that person has got it hidden in his/her privacy settings.
A good way to see if they are snapchatting someone's hidden friends' list is to see the emojis that help to know how close someone is to their friends on Snapchat. It can help indicate if they are just friends, best friends, or more than that.
Turn off Snapchat Location
Have they turned off their location on Snapchat? Snapchat has this feature that allows the users to turn off their locations and others will not be able to view the real-time location on Snap Map and lead to individuals gotten into trouble or caught in a bad situation.
If your loved ones have their Snapchat location closed, which is one of the first places you should be looking, it's likely that they don't want to be found.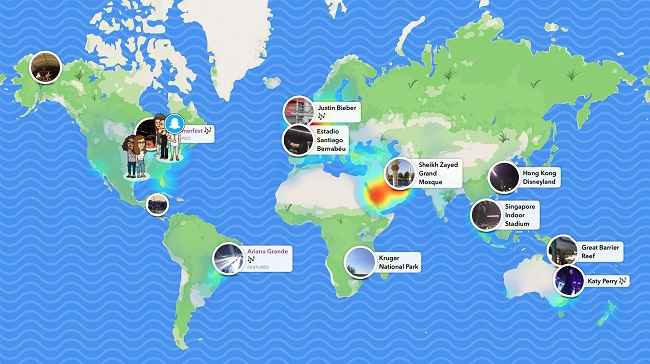 Snapchat Scores Keep Going Up
The scores on Snapchat indicate that one has sent and received a number of snaps with the stories that they have posted. The higher the score of Snapchat, the more they are active on the app.
If you have noticed that your loved ones have a Snapchat score constantly increased, you can indicate that they are secretly snapchatting.If their scores have been increasing more than a hundred, then it is an indication that they have been sending and receiving a lot of snaps from others.
All of these signs can make you worry a lot. KidsGuard Pro for Android can address it. Using the app let you keep your loved ones safe.
How to See Who Someone is Talking to on Snapchat
You can now see who someone is talking to on Snapchat by using KidsGuard Pro for Android. You can monitor the person's Snapchat from your phone and check their activity on Snapchat.
You can monitor when someone is talking on Snapchat and look through their conversation as well. Someone's conversation on Snapchat can be viewed through KidsGuard Pro for Android.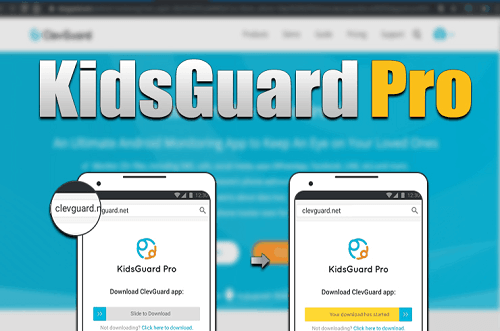 KidsGuard Pro for Android is the optimal choice for you which would protect loved ones at large; here are some reasons:
It offers users to sync the data in real-time by either using Wi-Fi or a 3G/4G network.
It costs only 5 minutes to install the app. No root required.
All the user's data is encrypted; it ensures privacy, security, and data protection.
This app can hardly be detected once installed on a mobile device.
It comes at a reasonable price of $0.27 per day as compared to its competitors charging hefty rates.
It is convenient for many users to operate since it comes with multi-language support.
Installation Process
Installing the KidsGuard Pro for Android is easy in just 5 minutes. Once the app is installed you can set it up right away and monitor the activities of your loved ones. Here are 3 simple steps to install the app.
Step 1: Create a KidsGuard Pro for Android account
Step 2: Download and install the KidsGuard Pro for Android
You will see the My Products and Orders Manager page. Select the Setup Guide on the target Android device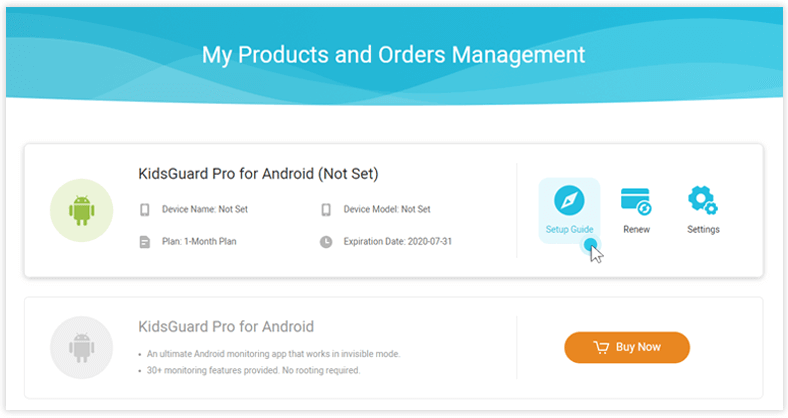 Step 3: Confirm your configuration and begin monitoring your account
Log into your account and you'll see the data on the dashboard. On the very first occasion you should sync data from your phone to the dashboard so as to get the latest information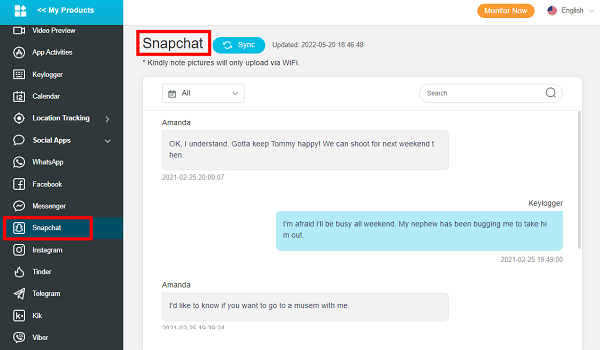 Other Features You May Need
You can enjoy a variety of features on KidsGuard Pro for Android.
Record Videos and Photos
Using the KidsGuard Pro for Android you can record videos and photos. There are times when one needs to keep the record of some videos or photos for different purposes.
You can record videos and capture photos to have proof in case of emergency. The videos and photos will be secured in your phone and can be accessed later.
Keylogger
Keylogger is one of the best features that is offered by the KidsGuard Pro for Android application. With this feature you can see what they are using their device for, track their passwords, and keep an eye on their online activities.
You can keep your kids in check and take immediate action right away if you find anything unusual. You kids will be more secure with this undetectable keylogger for Android.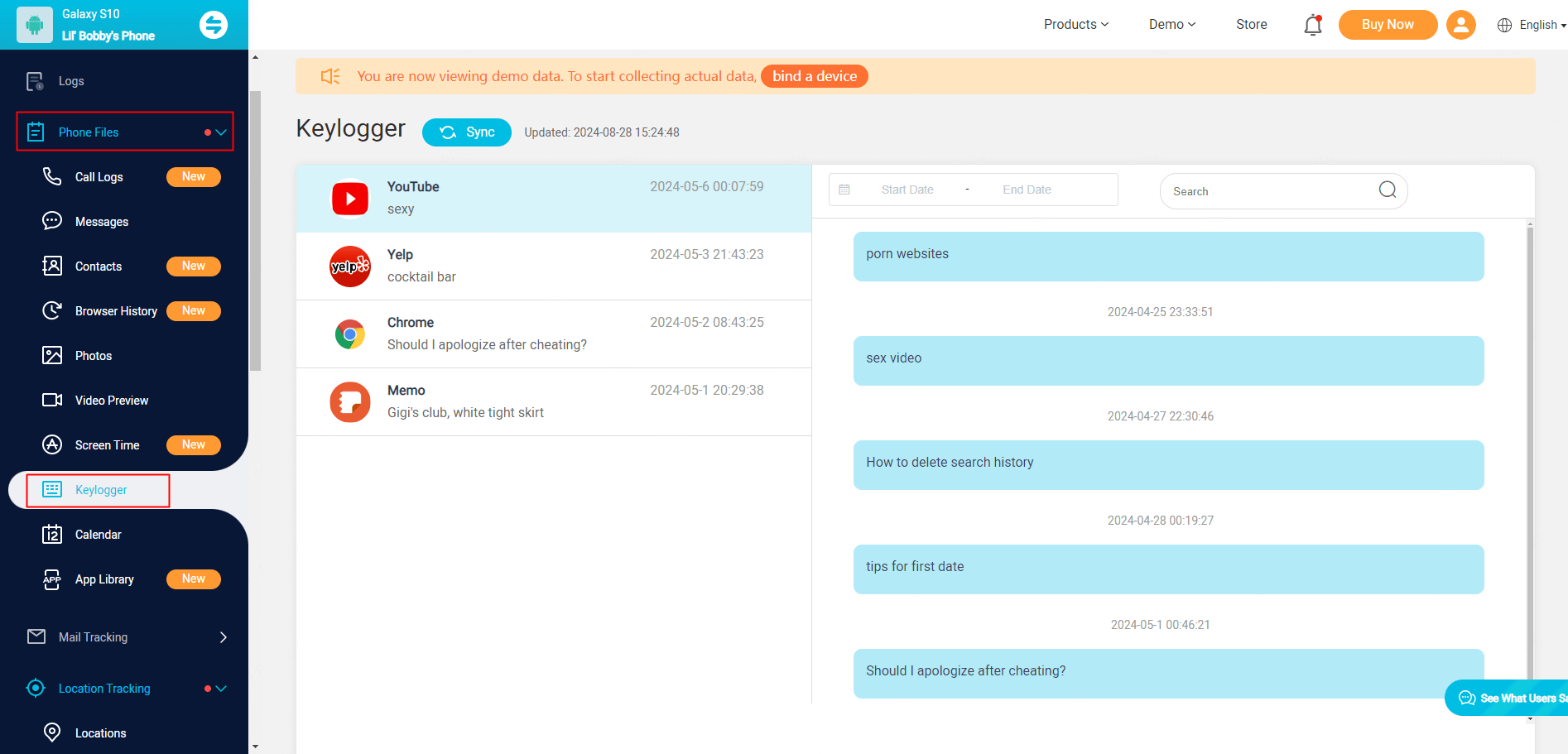 Take Secret Photos
You can take secret photos using the KidsGuard Pro for Android. The app gives you a feature to take secret photos so you can have proof at any time and you can always be aware of what happens at any given time. The photos can be saved for later use and you can access it whenever you want.
Record Phone Calls
Sometimes you may wonder how to record a phone call on Android? Phone calls recording is one of the many features that most of us wished we had at different occasions.
You can record the phone calls of your loved ones to track their conversations. You will be able to know what they talk about and what kind of people they usually talk to. This way you can know whether your loved ones are safe online.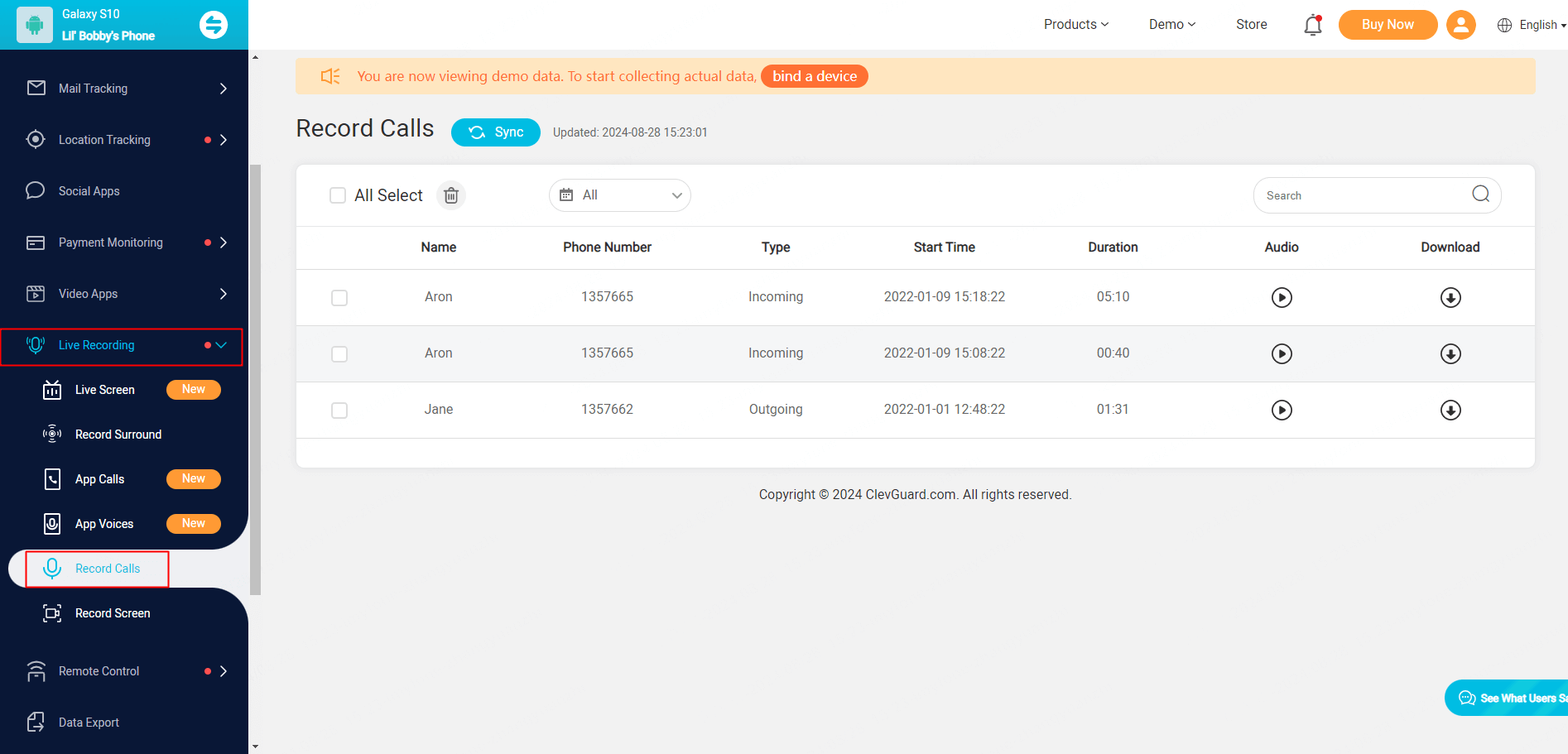 Capture Screenshots
KidsGuard Pro for Android allows you to take screenshots of the target device. When you see something unusual on someone's Snapchat you can try to capture a screenshot. The app automatically can save it for your later use.
Track Calls and Messages
Tracking calls and messages is one of the features that you should not miss. KidsGuard Pro for Android offers you the option to track calls and messages of people without them knowing.
You can use that feature to know who your loved ones are close to and who they spend most of their time with. This feature will come handy if they are ever missing or if they are in any emergency.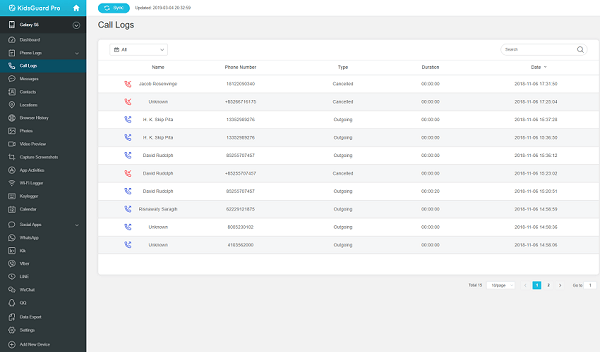 Monitor Browsing History
Most individuals enjoy view all kinds of websites yet it is one of the main causes of individuals going on the wrong pathway. KidsGuard Pro for Android allows you to monitor the browsing history of your loved ones.
You can keep an eye on the type of content they search for and see if there is anything inappropriate. This will help you to stop any wrong activity on time so your kids won't end up in a wrong place.
Location Tracking
Location tracking is another useful feature offered by the KidsGuard Pro for Android. Many of us spend most of time worrying about the safety of our loved ones.
But now KidsGuard Pro for Android enables you to track the live location of your loved ones and sends alerts to you instantly if someone entered or exited a virtual place you set.
Reasons to See Who Someone Has been Snapchatting
To monitor the activity of your kids:
As parents, you must keep an eye on your kids' activities so as to know what they have been up to all along. Children grow up to a certain point where they are reluctant to share their problems and doubts. They tend to talk to strangers about their recent worries on social apps like Snapchat.
As a parent or guardian, it is your duty to acknowledge the difficulties they encountered and make sure they won't be scammed by online scammers. This is one reason for you to monitor your kids' Snapchat.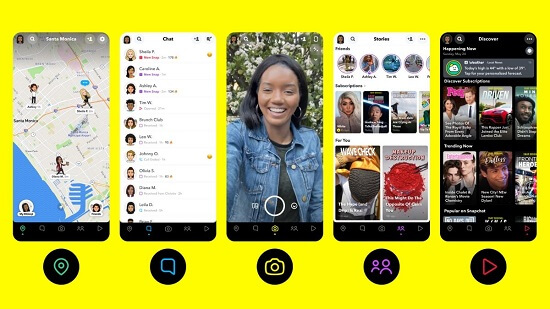 To find the truth about your spouse:
There are times when suddenly you feel like your spouse is being too secretive and you start having doubts. Well at times, those doubts end up being true and you get to know that they are not loyal to you.
You can monitor your spouse's Snapchat to find the truth and to know what they have been up to all along.This will help to clear up your doubts and you will be able to make a sound decision after knowing all the facts.
Ensuring the productivity and confidentiality of your employees:
At times, employers need hidden phone tracker apps to monitor the activities of their employees to ensure that they are productive. Employees can be wasting their time on social media during work hours and you can ensure their productivity and work loyalty by seeing that they are do something else.
Ensure the safety of your company by monitoring your employees. Get all the information you need about their daily activities and know who is being a snitch. Keep them productive and ensure the confidentiality of the company by tracking the employees on Snapchat.
More Tips to Track Someone on Snapchat
Check Who Viewed Your Story
You can see who has viewed your story to track the specific individual. You will know if they have seen your story or not and you can keep an eye on them.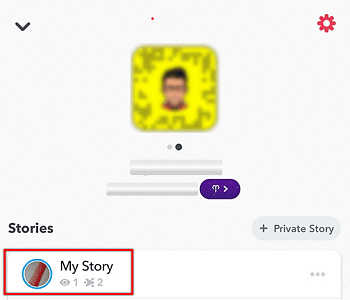 Snapchat allows you to check who has viewed your story. All you need to do is click on your story and it will pop up with the number of views that it has gotten.
When you click on that number, you can see the names of the people who have viewed your story. This way you can see who has checked out your story and it also shows you who has taken a screenshot of your story.
Identify Who Adds You Back with Snap Scores
You can see who has added you back by viewing their snap score. It is one of the features of Snapchat that cannot be hidden.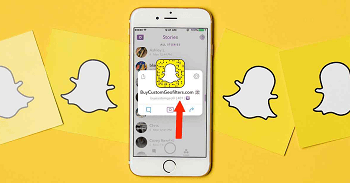 All you need to do is go to that individual's Snapchat profile, click on their bitmoji, and you will see their snap score under their bitmoji. If you are unable to see their snap score, then it is clear that the person hasn't added you back as the snap score is only visible to your friends.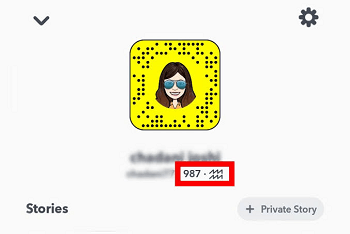 Conclusion
Keeping your loved ones protected in the technological and digital era is not easy. KidsGuard Pro for Android gives you a chance to be a part of their lives and know them more so you can always be alert if they ever get in trouble and can save them in time.
You can check their Snapchat whenever you want and know their location or their Snapchat activities to be aware of any danger or harm. Using KidsGuard Pro for Android you can be with your loved ones to protect them without being next to them.