Question:
Can I track location using Gmail account?
Of course, you can tack location using Gmail account. This chapter is right here to teach you how to track phone using gmail in detail.
For such a situation, you can rely on Google. Its Find My Device is a feature that gives you the ability to find your phone which has been attached to your Gmail account. But there are some conditions to track phone using gmail.
In case you don't meet the requirements, we also have another method which works without using Gmail. All the methods are detailed below in this article. Have a look!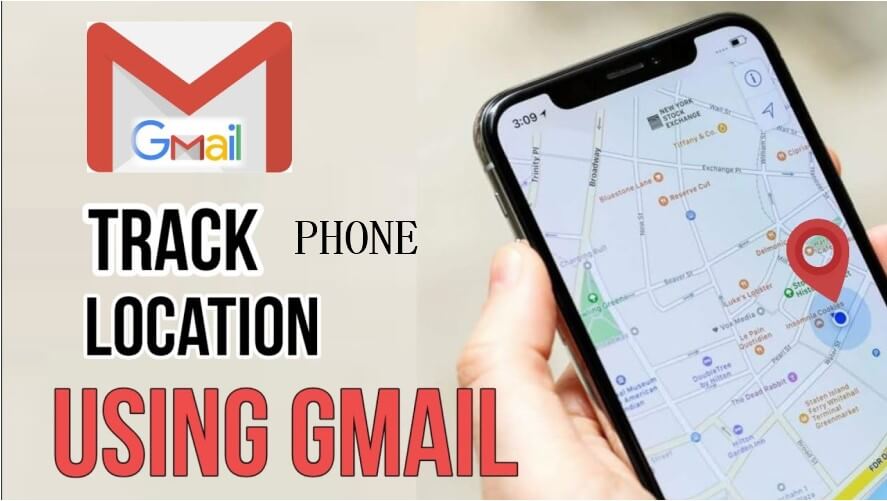 How to Track Phone Using Gmail
In terms of tracking, Gmail phone tracker is reliable but as stated above there are certain factors that need to be ticked off first which are discussed below.
Using Gmail feature is one of the best ways you can practice in order to track your phone. Most of the Android users in the world already have a Gmail account and this Gmail account connects them to Google's phone location service.
But you also have to deal with the fact that in order to track phone through gmail you need to sign in to your Google account via another Android device, and without that, this method will be completely useless.
Requirements Before Using Gmail to Find Lost Phone
Except for that, you must take the following preparations in advance:
Make Sure Location is turned on

Find My Device is turned on

The device needs to be switched on

There is proper network on the device

Google Play Visibility
Steps to Track Your Lost Phone by Gmail
Now that you know all the requirements and parameters to use Google's Find My Device, you also need to know the procedures to track location by Gmail of your lost Android device and what features are available.
Step 1: Visit android.com/find from another Android mobile and sign in to your Google account.
Step 2: The lost device will get a notification.
Step 3: Then, a map will come up on the screen with details regarding the lost mobile.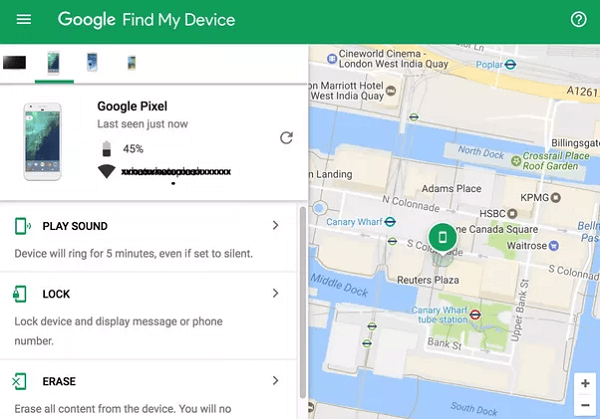 If the device is shut down or the location services has been turned off, fortunately, the last known location will still be available. This might just help you to locate your lost phone as it will provide a tentative radius where you can at least start off your search.
Still Fail to Find The Lost Phone? Try Other Advanced Options to Protect It
Now, there are several advanced options also available like Play Sound/Secure Device/Erase Device.
Play Sound option: Make the device ring at its maximum volume for 5 minutes.

Secure Device: Locks the device with Pattern, Password or PIN, making the device inaccessible to whoever found it.

Erase Device: Wipe the data of the device permanently. It is sort of last resort; if you can't find your device then you can at least erase whatever on it so that those files do not fall into the wrong hands.
How Can I Track My Phone If Its Turned Off with Gmail?
But there is a possibility that your lost mobile's network is unavailable. In such scenario the above method won't be able to help you to track location by Gmail. As you can see, Find My Device requires a few things like the network and location services should be on.
KidsGuard Pro Will Help A Lot
Thus, your best option is to use a professional tracker app like KidsGuard Pro . There are 2 different ways to track your lost mobile device using this app. The first one is GPS tracking and the second one is Wi-Fi tracking.
Wi-Fi Logger: You use it as Wi-Fi is still connected. You are be able to access another mobile through Wi-Fi with location history which can be very accurate, even to a specific address and usage duration.
GPS Updated Every Few Minutes: Even if the GPS is turned off, you can track the device with the Wi-Fi logger if it is still connected. You will be able to view the location info which can be very accurate, even to a specific address.
GPS Location: The GPS locating feature works great while Google's Find My Device service provides with only approximate location.
Don't Need a Gmail Account: KidsGuard Pro works for Android 6.0 - Android 12 device.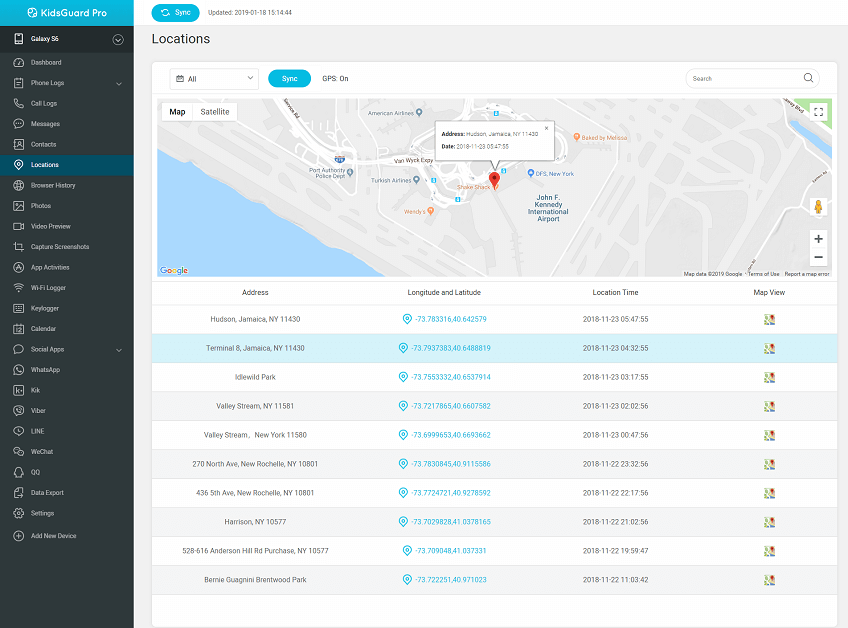 How to Track Your Lost Phone with KidsGuard Pro
The installation and the operation procedures are very easy and simple. Let's have a look.
Step 1: First, you need to choose a suitable plan to get a KidsGuard Pro account with all features.
Step 2: Download KidsGuard Pro from www.clevguard.net on the device that you want to track.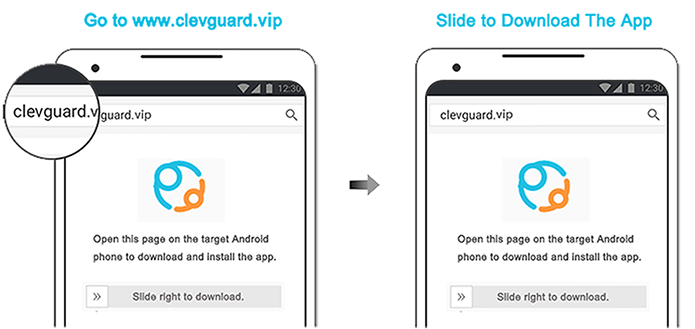 Step 3: Now, initiate the installation, then follow the prompts on the screen to complete the procedure.

Step 4: After the installation, visit the web control panel of the app. Now you will be able to access the dashboard from that device in order to track the location of target device.
As you can see, KidsGuard Pro is not as demanding as Find My Device. You only need to install the app on the device. Everything else will be taken care by the app; also the tracked locations are very accurate due to its state of the art built-in GPS and Wi-Fi logger.
Some other Features of KidsGuard Pro You Should Know -- Best Phone Monitoring Tool
Media files: You can monitor someone's media file on the target phone such as photos, videos, stickers and so on.
Messages: You can track others sent, received, and deleted SMS and iMessage.
Social media apps: Aside from textual messages, you can view instant chats from social media apps including WhatsApp, LINE, Viber, Kik, WeChat, QQ on someone's device.
Phone files: You can check the complete details of notes, contacts, voice memos, reminders, calendars, and more on others' device.
Conclusion
So, the steps on how to track phone using Gmail is pretty simple. You just need to create an account with Google and activate Find My Device service and take care of the preliminary preparations. Only then Google will be able to track your phone if it is lost. It is very effective unless your lost mobile's network and GPS are turned off.
But with KidsGuard Pro, there is no such limitation, just install the app in the target device and the app will be able to track it. Even if the device is turned off, KidsGuard Pro will show you the last known location of the target device.