Question:
Can I log in someone's Snapchat without logging them out?
--Yes, you can.
There're many people asking this question recently: " How to log into someone's Snapchat without logging them out." Generally speaking, if you want to use the account and password credentials to log into someone's Snapchat, then they will be logged out immediately. Basically, Snapchat notifies while it is logged into on 2 devices. However, with some methods and useful third-party tools, you can log in someone's Snapchat without logging them out.
This post will tell you top 4 methods on how to get into someone's Snapchat without logging them out. with these useful alternatives, you can certainly log in someone's Snapchat without them knowing anytime you want.
4 Methods to See Someone's Snapchat Without Them Knowing
Here are the answers to your forward question about how to log into someone's Snapchat without logging them out. We will give you 4 useful ways that everyone can use to know all Snapchat activities on someone else's device, among which we recommend you to use a great snapchat hacking tool -- KidsGuard Pro to sign into someone's Snapchat on your own device without them getting a notification.
Way 1. Log into Someone's Snapchat Without Them Knowing with KidsGuard Pro
KidsGuard Pro is a ovewhelmingly official and professional Snapchat monitoring tool, which can help you hack all other Snapchat accounts messages without logging in the target account on both Android and iPhone. You can monitor all the Snapchat messages you need from the target account, including the chats, constacts, photos, videos, documents and more.
It is really helpful and it is able to hack into someone's Snapchat account without password and getting a notification. You are only required to install it on the target device for once, then configure the app and monitor device activity with ease from its online dashboard. From then, you can log into someone's Snapchat without phone. KidsGuard Pro is a pretty popular Snapchat hacking tool with a large number of users from the world.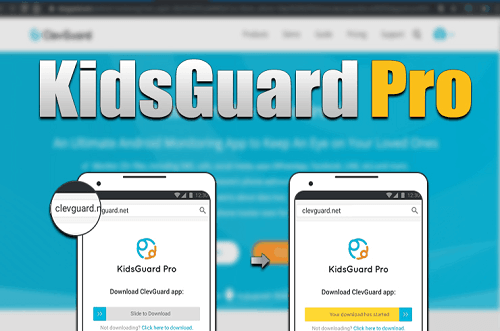 How Does KidsGuard Pro Work to Log into Someone's Snapchat Without Logging Them Out?
KidsGuard Pro monitors the whole Android and iPhone device including Snapchat with its 100% hidden feature.
When the target user opens Snapchat on their phone, KidsGuard Pro Snapchat Monitoring goes to work. It records every keystroke that is typed on Snapchat to read the messages, store shared multimedia, capture the current screen activity, intercept the app notification and let you check the incoming messages, etc.
Surely, KidsGuard Pro won't actually act like truly logged in to the targeted Snapchat account, which means some of the data are inaccessible. But it is safe and hidden enough that you can check most of the Snapchat data including photos in without letting others know.
KidsGuard Pro Review -- The Smartest Snapchat Hacking Tool
Log into someone's Snapchat without logging them out in a 100% undetectable way and you don't need to jailbreak or root the devices.
Log into Someone's Snapchat without a Verification code.
Using KidsGuard Pro will not require you to know the password of the said Snapchat account since it monitors the cell phone and the app itself.
You won't even have to stay close to the target device or even touch it again for reading data, the app will keep track of the target Snapchat account remotely in real-time.
The app will stay hidden after installation and work from the background of the device, sending you all the gathered Snapchat data without notifying the user.
Except for Snapchat, it also helps monitor WhatsApp, Facebook, Instagram, Discord, Skype, etc.
You can use KidsGuard Pro to record surrounding live, record calls, and record phone screen to knowing everything on target phone.
It is a best keylogger to record every words input, and track keywords you setup to know what someone searches for on the Internet.
[Top Method] How to Log into Someone's Snapchat without Them Knowing
The only way is to use some third-party Snapchat spying apps, because it can be definitely detected if you log into the account with their user name and password. After going through the details, you should have realized that the best answer to how to get into someone else's Snapchat is using KidsGuard Pro spy app.
So, now let's get into the setup and installation of the app to log into someone's Snapchat without password.
Step 1. First, create an account with a valid email address and click the button to get its valid purchase license.
Step 2. Then, get hold of the target device and visit www.clevguard.net (for Android) or follow the setup guide to download KidsGuard Pro Assistant. Install and configure the app following step by step instructions displayed on the app interface.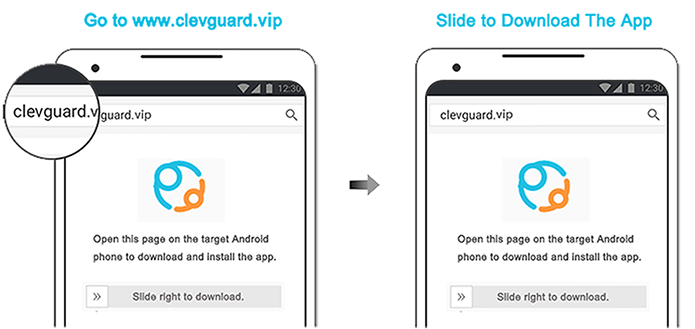 Step 3. The app will disappear after you successfully install it. Now log in to the KidsGuard Pro web portal or download KidsGuard Pro App in Google Play or App Store from your device and sync the data. Then, click on Snapchat option under Social Apps. You will be able to view all the information related to the target Snapchat account.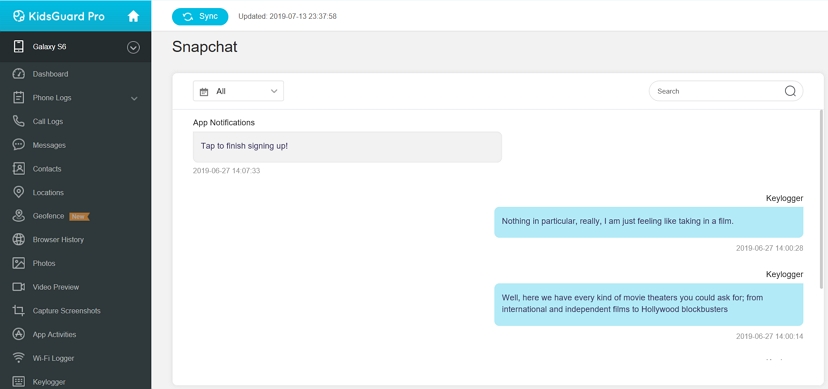 This is how to log into Snapchat without them knowing if using KidsGuard Pro. So far, this is the most effective way to monitor Snapchat data without directly accessing the targeted account. As you can see, the steps are very simple, even a beginner can log into someone's Snapchat without logging them out at ease.
Way 2. Log into Someone's Snapchat with SMS or Email
If you know the Snapchat account, you can try the option "forget the password". Open the Snapchat login screen and tap "Forgot your password?". "Reset via SMS" or "Reset via Email Address". Follow the guides next step by step till you set the new password.
Now you can get into and view the snaps of the target Snapchat. One thing you should realize is that the target person will know the password resetting immediately once they are logging into their Snapchat. They will be on the alert, and you might not be lucky to get Snapchat password again to log into their Snapchat.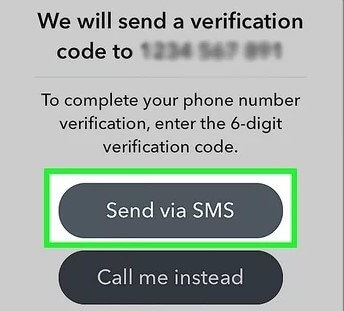 Way 3. Log into Someone's Snapchat by Keyloggers
What is it? Keyloggers, also named keystroke loggers or keyboard capture, is a computer program that records everything typed by a computer user. It is, especially, used to access to passwords and other confidential info. Becasue of its recording feature, you can get someone's Snapchat password and then log into their Snapchat to see what they typing, what they watching, and who they are talking with.
This method, however, has its own limitation that you will be caught while the Snapchat account is online at the sametime for you will log them out. The person might know their Snapchat account is hacked and take action firstly to change the password; moreover, they will check if there is any keylogger and remove them. So, you have the risk that password cannot be got next time.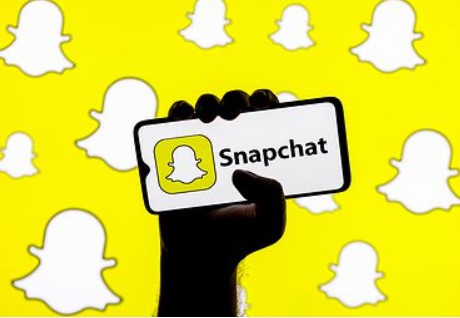 Way 4. Log into Someone's Snapchat Without a Verification Code
How to log into someone's Snapchat without a verification code? Well, you can use phones that they already used before and are recognized by Snapchat. In this way, you can directly log into someone's Snapchat while don't need the code.
Or you can try contact Snapchat Support to tell them you can't receive a verification code. Then you will be required to offer the email or phone number sgined up for Snapchat. After your identity is verified, you can log into the Snapchat account without a verification code.
Why Is It Difficult to Log into Someone's Snapchat?
Snapchat is one of the world's leading social media platforms equipped with a high level of security for protecting the interest of its millions of users. You have to realize the fact that it is a very difficult thing.
Before we dive into the feasibility of logging into someone's Snapchat account without them knowing, you should be aware of a few facts.
First, you need to know the user's account password.
If you want to login into someone's Snapchat on your own device and then you have to get the correct Snapchat password for that account info. It is not easy to know someone else's Snapchat account. If that other person gives you the password, then it's all right but that is actually a very rare case. Either you have to cleverly look at the password when they are typing or you have to guess the password.
If it's someone close to you, there are a few things you can try for guessing the password. If you know other passwords that the person frequently uses, you can try to enter them or go in the general direction. Sometimes, it's the initial of their names or birth date or mobile number or name of their favorite pet. Try these, you may get lucky.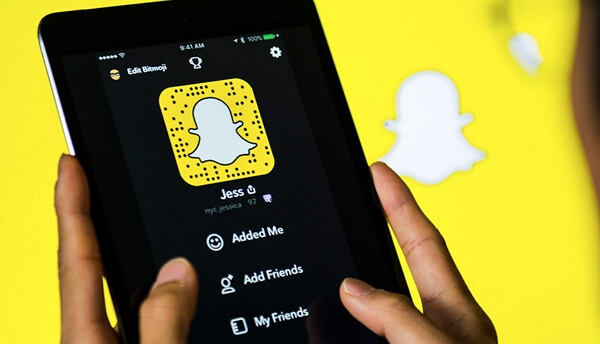 Second, if you log in someone's Snapchat, they will be logged out.
Can Snapchat be logged in on two devices? The answer is not. Social media accounts such as Snapchat run on a principle that none of the accounts can be accessed from 2 IP addresses at the same time. So, if you have gotten into the account, the actual user will be locked out of their own account.
If Snapchat detects a new user login, they will immediately send an email to the associated email address, alerting you about the activity on your account. They will also send you the IP address, the brand of the device, and the model from which your account was accessed. The email will contain the exact date and time.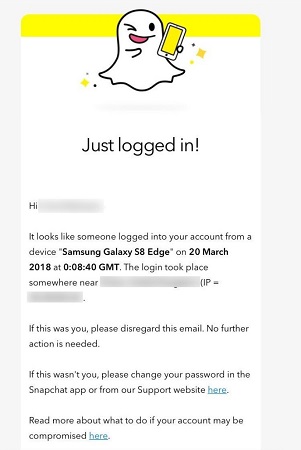 So, in short, it is hard to log into someone's Snapchat without logging them out. When you log in, your device sends a ping to Snapchat's servers which makes a note that you've connected a new account. You would have to log out on one device and then log in on another. The good news is, in the above part, you have found a creative way to log into Snapchat online on any device without letting others log out.
FAQs on Logging into Snapchat on Two Devices at the Same Time
In case you still have problems with Snapchat login issues, we've rounded up some of the questions people often ask and answered accordingly. Hope they can help.
Q1: If I log into someones Snapchat will they know?
If you log into someone's Snapchat, it is very likely they will know it. If Snapchat detects any suspicious login, the app sends an email to the associated email address immediately, notifying that someone just logged into your account. But when you access the same using a spy app like KidsGuard Pro, the user won't be notified and you won't be exposed.
Q2: Can you stay logged into Snapchat on 2 devices?
Official Snapchat account (owned by celebrities and big brands) can access the same Snapchat account across multiple devices. However, the general Snapchat account can only log into one device at a time.
Q3: How to get into Snapchat without password or email?
In the Snapchat login screen, you can choose to enter a Login Code through an SMS text. It will be sent to the mobile number that's linked to that Snapchat account. It is convenient if you don't have the password or email to log in.
Q4: Can I check Snapchat activity from multiple devices if using KidsGuard Pro?
Of course, KidsGuard Pro's web portal can be accessed from any device at any time. You can sign in to the online account from a mobile phone, a computer or an iPad, etc.
Conclusion
All in all, you have learnt top 3 useful methods on how to log in someone's snapchat without logging them out, especially, with the greatest Snapchat hacking tool, you can monitor all the Snapchat accounts on your PC, including the chats history, contacts, status, videos and so on.
Just try using KidsGuard Pro , you can have amazing journey on hacking someone else' Snapchat account without them knowing.