Question: How can I track someone's iPhone without them knowing?
There are several iPhone tracking apps available and more are being developed. But most of these apps emphasize letting the users of the said iPhone device know of the tracking or depend on getting their permission to access their device.
Nowadays, the programs for tracking an iPhone without knowing are very rare, due to extensive security provided by the Apple company on their devices and networks. However, it is possible to track them with the right tools, even without notifying the user. So, if you are wondering, how to track an iPhone without them knowing, read the article below to get acquainted with the process.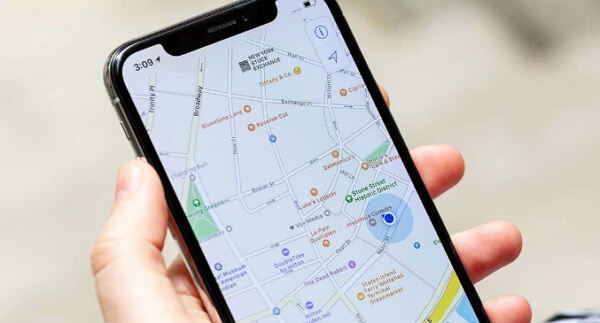 Way 1: How to Secretly Track An iPhone Without Them Knowing
The first way we are going to discuss will let you spy on iPhone without installing software. By achieving this we need a 3rd party iPhone tracker app called KidsGuard Pro for iCloud. Such an app is a rarity but it can effectively track iPhone without notifying the target user. In addition to location tracking, you can check the data on the iPhone, such as contacts, photos, videos, notes, reminders, etc.
1.1 Why Should I Use KidsGuard Pro for iCloud? Is It Reliable?
KidsGuard Pro for iCloud has already cut a striking figure in cell phone tracking industry. It uses the state of the art algorithm to track the target iPhone, or Android devices if you need. You can reply on KidsGuard Pro in complete certainty, like thousands of other users do.
NOTE:
KidsGuard Pro app supports Android and iOS devices. Here we will introduce KidsGuard Pro for iCloud in detail including its features and installation steps.
If you would like to monitor the whole iPhone activities, you can click the "View Demo" button to know more features about KidsGuard Pro for iOS. If your target person is an Android user, you can just click KidsGuard Pro for Android to know more details.
This app is 100% legit and secure. It doesn't require you to install any apps or jailbreak the target iPhone for tracking purposes.

Using KidsGuard Pro is a long-term solution if you want to keep tracking someone's iPhone without them knowing.

It has eliminated the need to access the target device. The iPhone tracking is done remotely online.

iPhone location is updated in real-time. You can also check all the previous location history.

What's more: This app could also access to everything stored in the iCloud Drive as well as Photos, Contacts, Videos, Reminders, Notes.

Top tech sites have rated KidsGuard Pro as the best cell phone monitoing and tracking app. It has winned the trust of over 100+ world's top tech media. This should be the first thing come up in your mind when you think of monitoring someone's phone. With this tool, you could spy on iCloud without jailbreak.
How to Track iPhone without Them Knowing if Using KidsGuard Pro for iCloud
KidsGuard Pro for iCloud was designed to be very approachable so that the users won't be burdened with technical complexities. There are no difficult procedures, and the entire tracking system is straightforward. You could hack someone's iCloud within minutes
Here's how to track someone's iPhone without them knowing via KidsGuard Pro for iCloud:
Step 1: Register KidsGuard Pro with your email ID and make a payment in order to get the premium version.
Step 2: Then you will head to the My Products and Order Management page and complete the installation clicking on the Setup Guide and follow the on-screen instructions.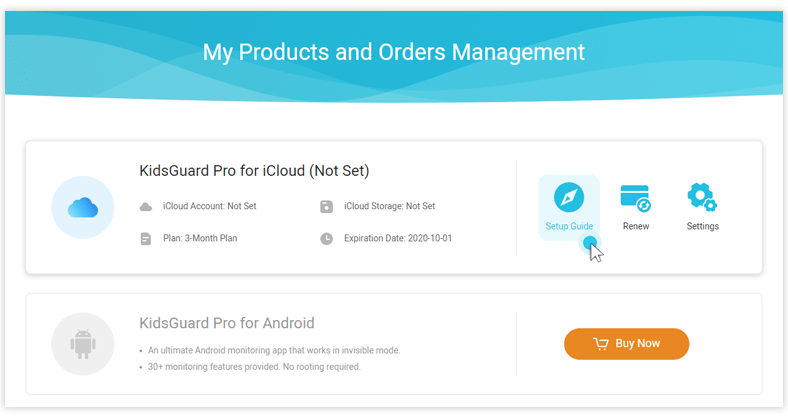 Step 3: Then vertify iCloud credentials. In order to do so, you need to have the iCloud account and password for the target account.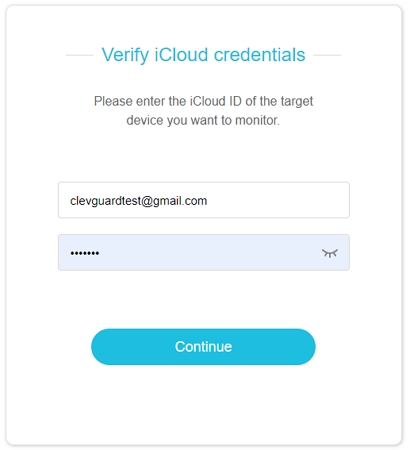 Step 4: Upon getting access to the KidsGuard Pro web control panel, you will be able to monitor and track the target iPhone. Simply select 'Locations' from the left panel.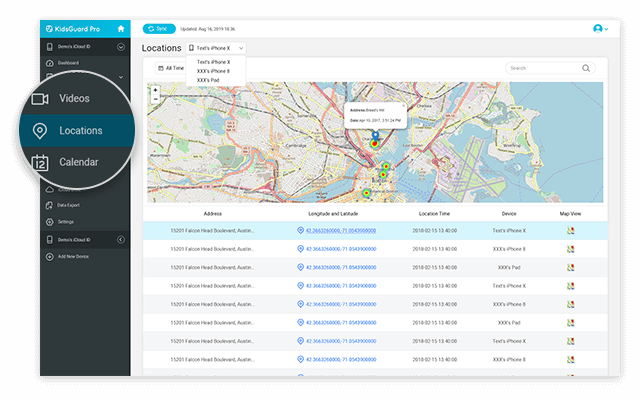 So, if you try KidsGuard Pro for iCloud, the user of the target iPhone will never know that you are tracking his/her devices. You don't need to ask for permission every time. What's more, you can check the iPhone data freely if using this app.
Way 2: How to Track An iPhone Without Using Any App
Now, if you want to track iPhone without an app, then you won't have to look very far, as all the iPhones are equipped with a default tracking feature and it is called 'Find My iPhone'. In iOS 13 and later devices, it's called 'Find My'. This is a very useful feature, and you will be able to easily track the target iPhone. Here are the steps:
Step 1: First, you need to make sure this feature is activated. Go to 'Settings' of your iPhone or the iPhone you want to track, then navigate to 'iCloud' and 'Find My iPhone'.
Step 2: After that, use another iOS device and open the default Find My iPhone app.
Step 3: Sign in with the same Apple ID.
Step 4: Click on 'Devices' and then select the target iPhone to view the location.
Step 5: After that, click on the Device name that you wish to track.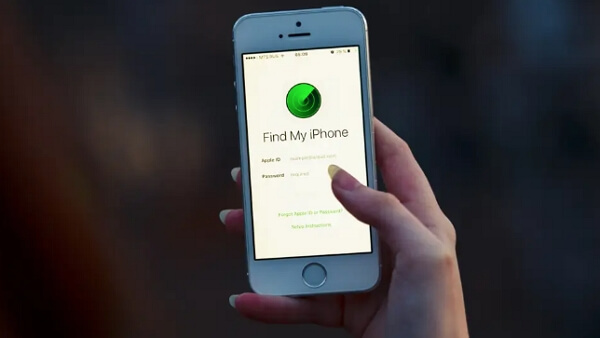 This is the official way of tracking any Apple products, including an iPhone. With the permission of others, you can also track up to unlimited iOS devices.
Way 3: How to Track Someone's iPhone using Find My Friends App
Using the Find My Friends App may not be the proper way of tracking an iPhone without the owner knowing but is the way it works. This app is also developed by Apple, and it is quite easy to use. The app is automatically on iOS devices. Below are the steps:
Step 1: Open the app on someone's iPhone you want to track and enable 'Share My Location' from the settings. If there are multiple devices that are signed in with the same iCloud account, don't forget to make sure you have selected the correct device from 'Share My Location from'.
Step 2: On your iPhone, activate Airdrop from the Control Center. Make your device discoverable for 'Everyone'. But you can also select the 'Contacts Only' option.
Step 3: Go back to the target's iPhone and tap on the 'Add' button and select yourself as the shared object. You can select 'Share Indefinitely' or after 1 hour or even 1 day.
Step 4: After the location is shared to your iPhone, tap 'Accept', and a few seconds later, a pop-up will appear. You need to tap on 'Don't Share' so that they cannot view your location.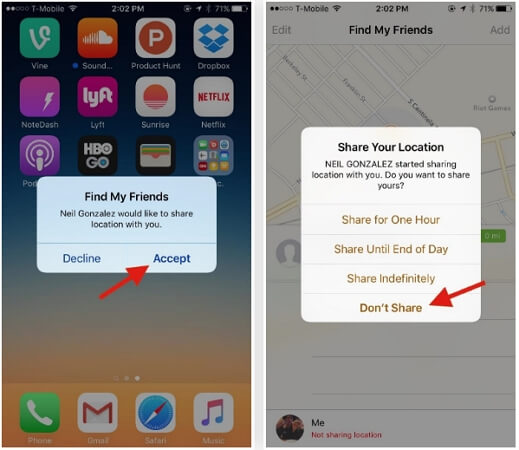 Step 5: Now that on your device, click the contact icon and you can see the exact location in real-time.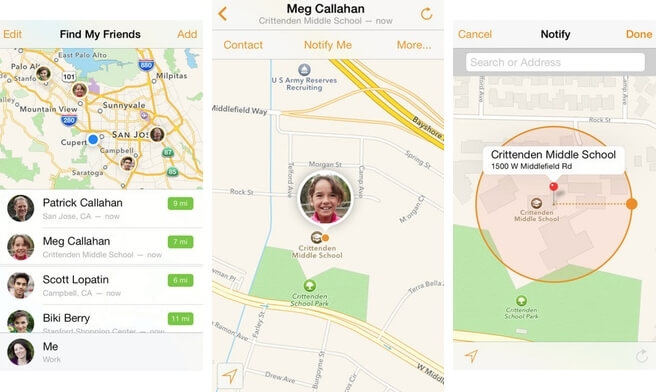 This method doesn't sound sneaky, and it is not. Though many users don't usually look into the Find My iPhone app, you'd better hide the app icon from the Home screen if you really want to track iPhone without them knowing.
Way 4: How to Track An iPhone using Family Sharing
The Family Sharing feature is the last way to track the iPhone location of your family members. It allows 5 iOS devices to join the location sharing. Settings it up is quite easy but you need to get the permission of the target iPhone user.
Step 1: So, go to the 'Settings' and tap on your name.
Step 2: Tap on 'Family Sharing' and then enable 'Share My Location'
Step 3: Select the family member from the list and it will start location sharing.
Step 4: If you haven't activated the Family Sharing feature, you have to invite the person you want to track and send the invitation by iMessage. The receiver needs to enter their Apple ID and password directly into your iPhone.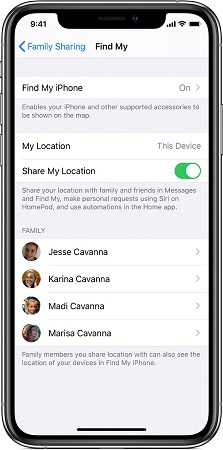 Comparisons and Conclusions
Now that we have discussed 4 different ways to track an iPhone without knowing or with using app, let's find out which one suits your needs the best.
KidsGuard Pro
Find My iPhone
Find My Friends
Family Sharing
Stealthy
< td>
Requirements
iCloud details
Physical access
Physical access
Other's permissons
Suitable users
For those who want to keep tracking iPhone without someone knowing.
For users who want to find the lost phone or can manage the get access to the target iPhone, they want to track.
For users who want to track the real-time location of their contacts.
For users who want to locate their family members and make sure they are safe and sound.
Other features
Check contacts, videos, photos, notes & attachments, reminders, calendars, iCloud drive, etc of the target iPhone/iPad.
Remotely ring, erase or lock the iPhone.
Share Apple Books, App store purchases, iCloud storage plan, etc.
Difficulty
Simple
Simple
Simple
Simple
Recommend Level
Hence, if you want to know how to secretly track an iPhone, KidsGuard Pro for iCloud is the best option. There is a free demo you can try first before investing your money. This app also supports tracking the real-time location of an Android phone. The other 3 ways to track an iPhone are also trying, but you will need to overcome some limitations.