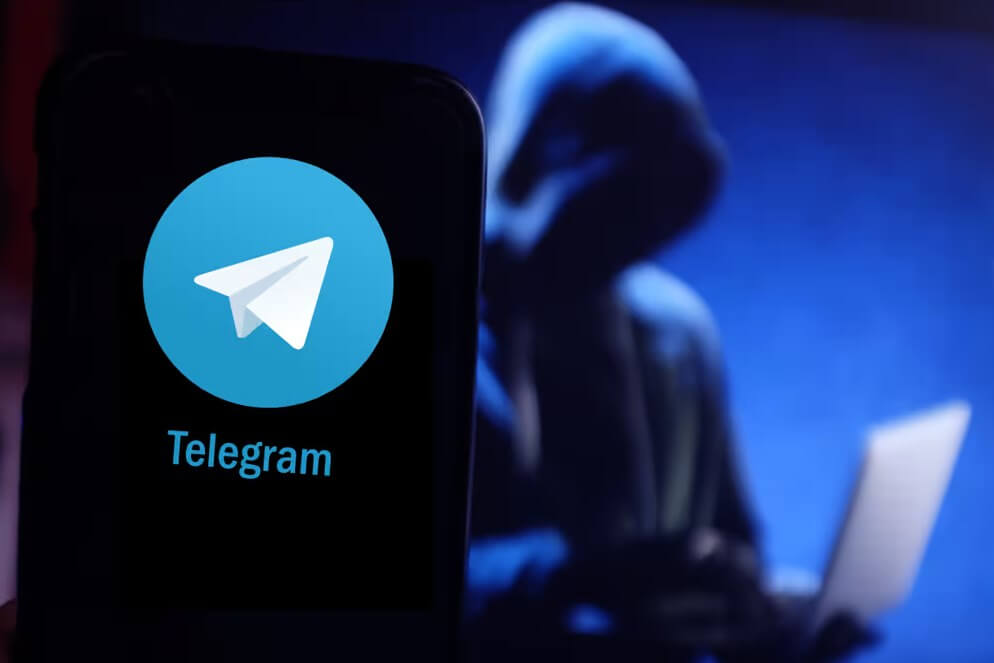 Telegram is an instant messaging app that provides a secure way to communicate with others. However, there may be situations where you need to hack someone's Telegram account. Whether it's because you suspect your spouse of cheating or because you want to monitor your children's online activities, there are various reasons why you might want to hack a Telegram account. If you're looking for ways to hack Telegram on Android and iPhone, here are three solutions to help you achieve your goals.
Can't wait, right? Well, let's get started!
Solution 1: How to Hack Telegram Account Online without Knowing
KidsGuard Pro is a powerful and reliable online monitoring tool that can be used to hack Telegram on Android and iPhone. It's the perfect choice for users who want to hack a Telegram account without knowing the target's credentials.
Features of KidsGuard Pro
Monitor App activities of the target device: KidsGuard Pro can be used to hack Telegram chat, including all the incoming, outgoing and even deleted messages.
Remote screenshot: If you wish to see the current interactions on Telegram, you can take a remote screenshot on the target cell phone.
View multiple files: Media files like photos saved from Telegram App can also be check.
Monitor telegram without an account: The best thing to use KidsGuard Pro is that every activity mentioned above can be done secretly without the target user knowing, which means you could view telegram without an account.
How to Hack Telegram Account by Using KidsGuard Pro
Step 1: Click Sign In/Up button to register a ClevGuard account. Then, choose a product plan based on your own needs.
Step 2: Download KidsGuard Pro from www.clevguard.net on your target phone. Then finish the setup wizard following the on-screen instructions.

Step 3: After finishing all the preparation work, log into your KidsGuard Pro account and select "Telegram" from the dashboard menu, there you can check all the activities on Telegram.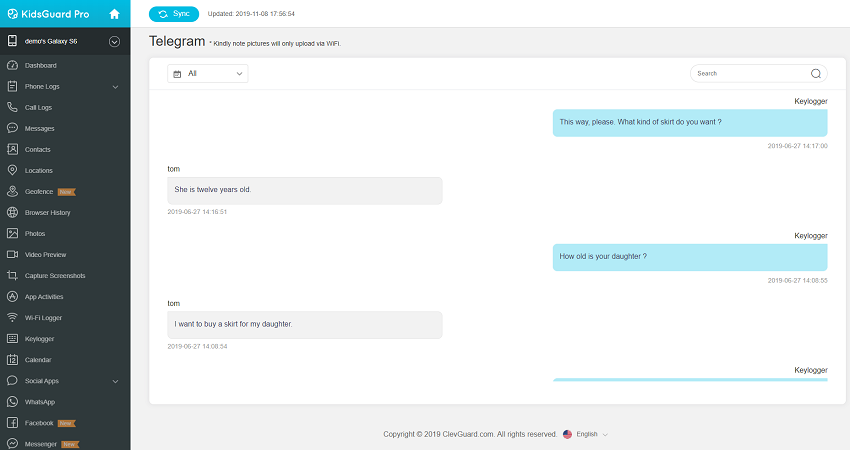 KidsGuard Pro Offers More Than Just Telegram Hacking
KidsGuard Pro should be your first choice when you are looking for the best Telegram hack tools due to its ease of use and capabilities. With this telegram hacker, you can easily login other's Telegram without verification code. You could remotely monitor everything on Telegram without the fear of getting caught beacuse it's completely hidden.
Let's see what else you can do with KidsGuard Pro.
Popular Social Apps Monitoring
Except for the Telegram hacking and monitoring feature, KidsGuard Pro can be also be used to read Instagram messages, track WhatsApp, Facebook, Snapchat, and other popular social media apps.
Video Apps Monitoring
Apart from messaging apps monitoring, KidsGuard Pro can also monitor video apps like TikTok and YouTube. You could check the watch and search history on these apps. Also you can set sensitive keywords and KidsGuard Pro would send you alerts once the person searches those words on these apps.
Location Tracking
You might be curious about the place that your loved ones has visited or is visiting. KidsGuard Pro offers the function of tracking the real-time location as well as the historical location.
Browsing History Viewing
If you want to know what your loved ones have viewed on the internet, KidsGuard Pro can provide help. With the feature, you can find out the website links, last visit time, and visit frequency.
Call Logs Tracking
As a powerful monitoring tool, KidsGuard Pro also includes call log tracking, allowing you to see all incoming and outgoing calls as well as call duration, caller name, and number, allowing you to see who your loved ones have spoken with.
More importantly, KidsGuard Pro allows you to record phone calls so you can listen in on what they're saying.
Remote Controlling
Are you wondering what your loved ones are doing? Well, KidsGuard Pro provides remote control functions that you can capture the real-time screen of the target phone and remotely turn on the target's rea camera to photos secretly.
Listen to Phone Surroundings
This feature allows you to listen to the surroundings of the targeted phone so you may know where the person is and who the person is with. This feature makes KidsGuard Pro monitoring not just works on the virtual world but also in reality.
KidsGuard Pro Has Won the Trust of Thousands of Users
Till now, KidsGuard Pro has been winning hearts from thousands of users, including worried parents, couples and even employers.
Famous tech sites like XDA Developer, TechTimes, NewMobileLife also highly appraised KidsGuard Pro as one of the best spy tools on the market.

Here are some ideas to help you understand why it is so popular.
This app is 100% hidden on the target device, meaning others will never know you are monitoring their Telegram or cell phone activities.
You cannot find a cheaper Telegram hack app with 30+ monitoring features like KidsGuard Pro. It costs only $0.27 a day.
This app can be set up within 5 minutes, and there are no risky and complicated operations like rooting your Android device.
The Telegram data can be synced in real-time using 3/4/5G or Wi-Fi networks. You can also know what's going on.
Solution 2: How to Hack Telegram Account for Free using Telegram Web
If you wish to know how to hack Telegram account for free, you can try logging in to the Telegram Web or Telegram Desktop version using the same account of the target user.
This method doesn't require you to buy any sort of apps and it is completely free, but it only works for someone you know well as you need to know the login details.
Follow the steps given below to know how to hack someone's Telegram.
Step 1. From your system's web browser, navigate to https://web.telegram.org.
Step 2. Pick the country from the drop-down menu and enter the target device user's phone number which is linked to their Telegram account and then click on "Next".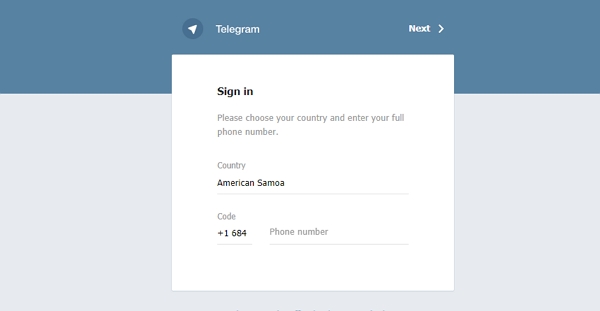 Step 3. When prompted for confirming the phone number, click on "OK".
Step 4. Once you do this, a login code will be sent to the given number.
Step 5. Access this message on the target cell phone user and enter this code on the system screen in the designated field.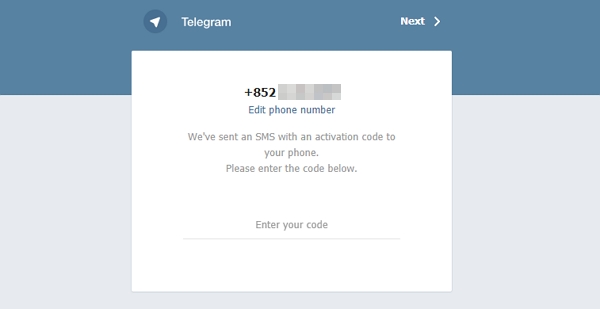 As soon as you do this, the target device user's Telegram will open on your system and once this is done, all incoming and outgoing messages and other data shared on Telegram can be easily viewed by you.
Shortcomings and Requirements of Using Telegram Web
Although you may feel that this method is free and simple, it does come with its own set of disadvantages. For starters, you will need to access the target device physically in order to get the login code without which the hack would be incomplete.
If in case the target device user has put a screen lock on their device and you do not know what it is, you would not be able to view the login code. Due to these disadvantages, hacking Telegram using this method proves to be highly ineffective.
Solution 3: How to Hack Telegram Account on iPhone/iPad using Backup Files
If the target cell phone user is using an iPhone or an iPad for Telegram, you can make use of this method to hack their Telegram with ease.
If the target device user backup their iPhone or iPad with iTunes frequently, their Telegram data can be checked using this method.
For this method to work, you have to restore the backup from the target device's iTunes. You can follow the steps below to know how to hack Telegram messages using iOS backup files.
Step 1. Launch iTunes from the target user's computer. If you can manage to copy their backup files to you own computer, you can do so on your own computer.
Step 2. Using a lightning cable, connect your device to the PC/Mac.
Step 3. Click on the device once it gets detected and click on "Summary".
Step 4. Now, click on "Restore Backup" and pick the backup from the available backups. After this, you can check the backup for the Telegram data from the target device.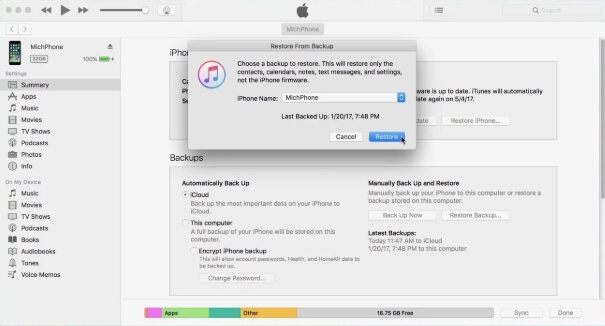 Shortcomings and requirements of this method
Both devices used should be running iOS for Telegram hack using this method.
You would need to have access to the target user's PC/Mac to use iTunes.
The target user must have an up-to-date Telegram message backup.
The data in your iOS device will be replaced by those in iTunes backup file, which will cause data loss.
FAQs about Hacking Telegram
1. How to login to Telegram without code?
There is no way to login to Telegram without code. You will either receive a voice call or a text message with a verification code each time you login.
2. How to use Telegram without a phone?
You can use Telegram to chat with your friends without a phone or install an app. Because Telegram has a web version and can be used on a computer.
Just visit web.telegram.org with a browser on your computer, select your country and sign in with your phone number account.
3. Can Telegram be hacked?
Yes. There is no password required to log into Telegram. So you can easily hack a Telegram account if you manage to get the verification code sent to the phone number linked to a Telegram account or install a 3rd party hack tool like KidsGuard Pro.
Conclusion
Although Telegram is quite a popular social media app, it opens the door to several dangers, especially for young kids and teenagers. You can hack a Telegram account by using the above methods for effectively monitoring the activities on the Telegram app and keeping your loved one safe. However, it is no exaggeration to say the best method out of all is to use an effective product like the KidsGuard Pro.