Instagram is a popular platform for sharing pictures, videos, and messaging. But it is a readily available platform for predators because they can target victims easily. This is why parents should check their kids' Instagram messages.
Additionally, most people are interested in checking their partner's Instagram messages because, on this platform, people can have affairs with other people easily. Most people use this app for sexting.
For these reasons, people want to check the Instagram messages of their close ones. In this article we will tell you how to read someone's Instagram messages in 2022.
How to Read Someone's Instagram Messages?
Do you want to read the Instagram messages of your loved ones secretly? Can you spy on someone's Instagram? Don't worry, nowadays reading someone's Instagram account is not challenging anymore because of KidsGuard Pro.
The parental control app KidsGuard Pro is the best and highly recommended Instagram spy app. This app works in stealth mode on android devices.
If your kid or partner is using android devices and you want to read their Instagram conversation, you can easily access their private and public chats easily with KidsGuard Pro.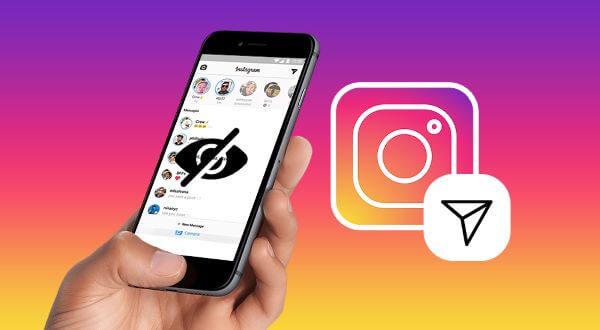 KidsGuard Pro allows you to enter your kid or partner's Instagram without letting them know. On the KidsGuard Pro app, you don't need any extra effort for reading Instagram messages because it is easy to use.
Additionally, the KidsGuard Pro app shows you current and old Instagram messages. That means you can see all new and old conversations. Further, it shows all messages with sent and received dates and times.
Moreover, this amazing app shows you all shared files on Instagram messages, but you need to sync them on Wi-Fi for viewing these pictures and videos.
Additionally, if your kid is chatting on Instagram and hiding his phone, and you have doubt that there is something wrong. So you can see the live message by capturing screenshots of your partner's or kid's phone screen to protect him from danger.
What is KidsGuard Pro & How does it work?
KidsGuard Pro is an extremely impressive parental control app with multiple incredible features. No doubt that many parental control apps are accessible, but the KidsGuard Pro is not a compatible app because it's all in one. This stunning has all advanced features like call tracking, messages tracking, media files, etc.
Additionally, KidsGuard Pro makes it easy for you to track kids' all-day activities. The parents or anyone can keep an eye on all the kids ' social media accounts because so many things are happening on social media platforms, which is not suitable for kids. It provides you access to kids' Instagram's, Facebook, WhatsApp, Snapchat accounts. It also checks calls, messages, and shared files on these social media accounts.
Moreover, KidsGuard Pro app has advanced features for tracking the location of your loved ones. It also helps to track real-time location. You can check the traveling history like where they visited all day. It has a geofencing option that tells you which non-going place he or she visited. In addition, you check location history by the wife logger feature.
Besides this, the KidsGuard Pro allows you to check daily web history, apps activity, etc. you can remotely capture the photos and record calls of target devices.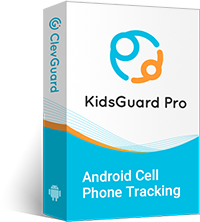 KidsGuard Pro for Android Features
Track cell phone location in real time and view location history
Check all incoming and outgoing calls & SMS
Spy on social media apps like WhatsApp, Instagram, Snapchat, Facebook, Viber, WeChat and more
Remotely access the files on the target phone, like contacts, photos, call logs, etc.
In short, the KidsGuard is a single advanced parental control app that manages different tasks and makes your life easier.
How to use KidsGuard Pro for Android?
KidsGuard Pro is easy to use the app on android devices. It's a user-friendly app with easily understandable features which anybody can use without difficulty. Moreover, the complete installation process of this app needs only 5 minutes.
Here is a method of KidsGuard Pro app usage mentioned below:
Step 1.
First of all, you need to sign up an KidsGuard Pro account, Click
Monitor Now
button below to do this and then login to your account and pick a plan which fits your needs.
Step 2.
Go to
My Products
page, click
Setup Guide
buton in the product box, follow the instruction to install KidsGuard Pro onto target phone. This step only needs to take 5 minutes.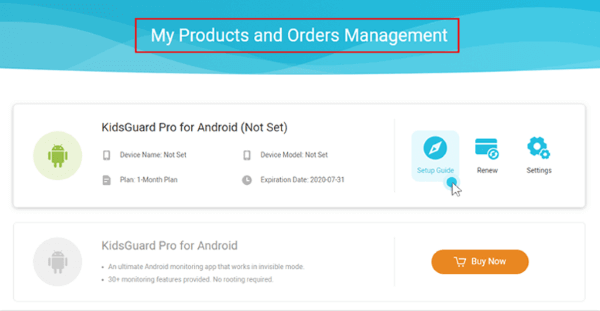 Step 3.

After installation and finish some setting, you can go to the KidsGuard Pro online dashboard, here you can see all activity of the targeted device.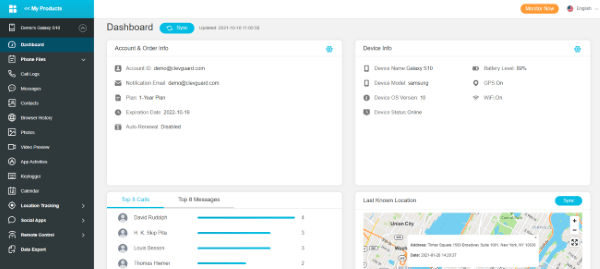 Way 2. Ask the Person If You Could See Their Direct Messages
The second method to read someone's Instagram messages is to ask them directly to show you their Instagram conversation. If you have the guts to say him directly, you can read all the messages and clear your doubts. If you are a parent, you can ask directly; it's your right.
It would not be hard to check the kid's phone in front of them because kids can't deny showing the phone to parents. But the situation would be different in the case of partners because most people can't ask their husbands, wives, or boyfriends to show you their personal Instagram conversation with others. Because it can ruin their relationship, he can get offended by this question.
Additionally, it depends on the personal nature of who you are asking to show your Instagram chat. For example, if your boyfriend is understanding and calm in nature, he will understand and show your message happily. But your partner is not that friendly, and it would be bad for you to ask him directly about Instagram messages.
This trick works in a few cases, but it worsens the situation in various cases. Because no one wants to show their Instagram messages to others, especially husband and or girlfriend or boyfriend, this method is not 100 percent working, but you can try.
Related Read: How to Check Boyfriend's Text Messages for Free Without His Phone
Way 3. Password Guessing
The third way to access someone's Instagram message is to guess the password of the targeted device. Because 99 percent of people put a strong password on their device, you can't access their account without a password. But guessing someone's password is not easy.
To get a password, you have to make some extra effort; you have to keep an eye on that person when he puts a password to unlock the device. So you have to stay close to the person to know the password.
Additionally, you can try some passwords like date of birth, special ocean date, name of a special one, etc. Many people use their date of birth as a password. Other people put the name of their loved ones as a password. So you can try this method. It's a time taking method and needs more concentration.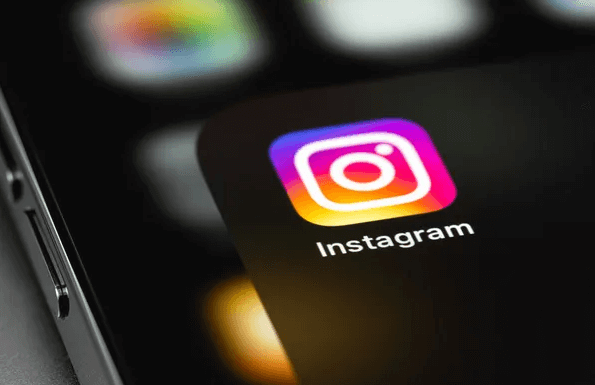 How to Choose the Best Instagram Spy App?
Undoubtedly, there are hundreds of Instagram spy apps available on the google play store for Android devices. But not all effective and reliable. You have to install the app, which should be effective and safe for your device.
The Instagram spy app should work in stealth mode because if the device's owner detects a spy app, he will instantly remove that.
Additionally, the Instagram app should include the latest features like tracking Instagram messages Instagram calls, and the spy has the power to access all shared files on Instagram. So select an Instagram spy app with these features.
Extra Tips: How to Read Instagram Direct Messages without Marking as Seen?
There are three ways to read someone's Instagram message without making as seen such as:
Read the message by restricting that person's profile.
If you want to read someone's message without making it as seen, follow the below-mentioned way.
Go to your Instagram account.
Go to that person's Instagram profile tap on the three dots on the top corner.
You will option, tap on restrict, and confirm this setting.
Now go to inbox, click on his conversation and read messages.
After reading the message, go to that person's profile and un-strict him; he will not know that you read all messages.
Turn off mobile data.
The most used method by common Instagram users is to turn off mobile data because it's the simplest method.
Go to setting, tap on internet connection.
Turn off your mobile data, or wife.
Now go to Instagram inbox, tap on the chat.
Read all messages; this conversation will remain unseen.
Use a third-party service
You can read Instagram messages with their party services; these services help you read Instagram messages by making them seen.
Services like air grow work and send your Instagram chat on email where you can read all conversation without letting other users know. But its method is time-consuming and risky too.
Final Thoughts
Instagram is a world-famous app with 1 billion downloads. Basically, it's an image and video sharing app, but now people use Instagram for different reasons like chatting, making friends, dating, and sexting. If you have doubts that your partner is cheating on you, you should check his Instagram because a lot of people are dating each other online.
KidsGuard Pro is the best option because it helps you to spy on Instagram messages of your loved ones without letting them know. Download the KidsGuard app and get access to all Instagram messages!