It is the most challenging time of your life when you have doubts about your husband that he is cheating on you.
When women see their husband's behavior changing and spending too much time on a mobile phone. Women try to find out about the reality, but the hardest thing is that your partner is cheating on you, and you are unaware of his extramarital affair.
But now, luckily, KidsGuard Pro is here to help you find out if your partner is cheating on you. In this article we will provide you with a complete guide about how can I track my husband's phone location.
How Can I Track My Husband's Phone Location?
Tracking the husband's phone location is easy with the KidsGuard Pro. This app is a professional monitoring app that includes multiple advanced features that help in monitoring.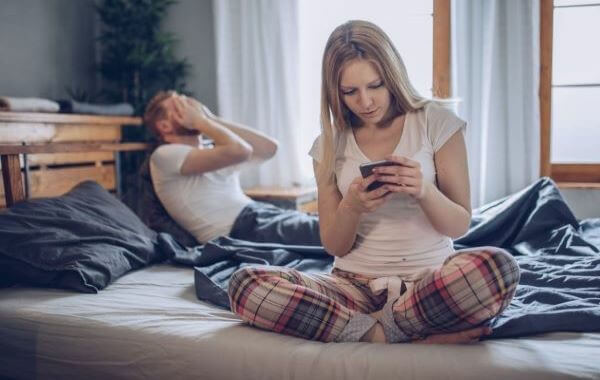 KidsGuard app has the most amazing GPS tracking feature. The GPS tracking feature provides 100 percent accurate location. This feature allows you to see the actual location of your husband on the dashboard.
If you have doubts that your husband is out with someone else, you can check his live location with the KidsGuard Pro and catch him red-handed. This feature is best for those women who ask how to track my husband's phone without him knowing.
Additionally, you can check his whole day's travel history to know where he visited all day. You can also use the geo-fencing feature if you have doubts that your husband will go to someone's house whom you know. You can set his address as no go area or unsafe. Whenever your husband goes to that address, you will receive a notification.
How to set up KidsGuard Pro tracking app
The installation of the KidsGuard Pro is easiest on, and the Android device is the easiest thing.
But if you still find the answer to track my husband's phone, follow these steps. It just takes your 5 minutes to do the complete setup of this amazing monitoring app.
Step 1.
Click
Monitor Now
button below and skip to KidsGuard Pro's website,use a valid email address to sign up an account.
Step 2.
After registration, login to your account and go to
My Products
page, click on
Setup Guide
button here and follow the instruction to download KidsGuard Pro for Android onto target phone. This step only needs to take 5 minutes.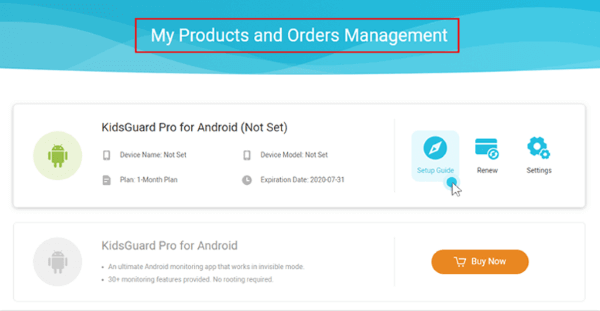 Step 3.
Now go on your online dashboard and check the live location and check the location history of target phone.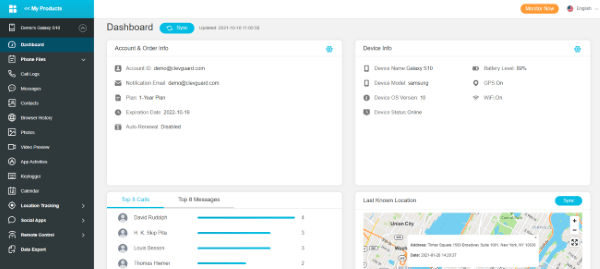 NOTE:
The icon of this app will disappear from target phone's home screen, this app is totally undetectable.
How Can I Track My Husband's Phone Location for Free?
Are you looking for how to track my husband's location for free? There are different free apps available that help you find out the actual location of your husband's phone such as:
1. Google Find My Device (Android users)
If your husband is an android user, you can track his phone free of cost with google find my device. This is an android device app that is free and helps in tracking. Few mobiles have this already installed app but few android need to download this app from:
For tracking husband phone, follow mentioned steps:
Pick any smartphone and visit www.google.com/android/findmydevice.
Use the Gmail details of your husband account and login.
Now select the phone you want.
Finally, you can see the current location of the targeted device.
2. Find My iPhone (iOS users)
The working method of finding my iPhone device is a little different from the android device. Women usually search on google how to track my husband iPhone or similar phrases.
The Apple Company is providing specific services to their users to find iPhone devices. The main purpose of this feature (find my iPhone) was to recover someone's forgotten or stolen iPhone, but if you want to check your husband's location, it can help you a lot.
Using Steps
If your husband uses an iPhone, follow the below-mentioned steps to track his actual location.
First, you have to do the setting of "find my iPhone" on your husband's iPhone.
Physical access his phone go setting> iCloud> turn on find my device.
Now go to the iCloud official website, login to iCloud, which is connected to the targeted device.
After signing in to an iCloud account.
Click on the Find my iPhone options.
Maybe you will have multiple devices linked with this same iCloud, so click on the husband device.
Now can see the location of the husband iPhone.
Why is KidsGuard Pro the Best Solution?
There is no doubt that hundreds of monitoring apps help track the location, such as "Google find my device" and other apps. But the KidsGuard Pro app is the best location tracking app because it has GPS for real-time location tracking.
Additionally, it has geofencing through which you can get alerts about the added location. On the KidsGuard pro dashboard, you can see the location history too.
On the other hand, apps like finding my device do not work if the phone is off or not connected to the internet. So, you can't depend on this app for real-time tracking, so download the KidsGuard Pro app if you want to track your husband's location.
In short, KidsGuard Pro is the perfect app if you are searching track my husband's phone because it is not a detectable app.
Track Your Husband's Phone Activity with KidsGuard Pro
KidsGuard Pro, not just tells about the location. It also has other amazing monitoring features. It has a call and SMS monitoring feature through which you can check all incoming and outgoing calls and SMS.
This app also helps to monitor all social media apps and all shared files, photos, and videos via these social apps. Additionally, this app aids in viewing the browser history and apps activity.
FAQs about KidsGuard Pro for Android
Q1.Will my husband know I am tracking and monitoring his cell phone usage?
No, your husband will not know that you are tracking his phone. The KidsGuard Pro app works is silently.
It monitors all activities of the targeted phone without being detected. So if you are using the KidsGuard Pro app for tracking your husband's phone, he will not know about this.
Q2. Is KidsGuard Pro for Android undetectable?
Yes, the best thing about KidsGuard Pro is that it is not detectable. It is an app with the latest technology, so the owner can detect the app and can't remove the device from his phone.
Q3. Can I track the cell phone location in real-time?
Yes, you can track real-time location with KidsGuard pro because it has a GPS feature that tells you the existing location with the help of satellites. To know the real-time location, go to the online dashboard, click on the track location, and know the real-time location.
Conclusion
As you know, doubts in a relationship can ruin a life, and the same things happen in marriage life. When you see your husband is not spending time with you. Suppose he prefers to spend time on his mobile and hides his phone from you. Then don't take tension.
Simply track his phone to clarify your doubts. You can monitor all his activities with the KidsGuard Pro. Additionally, if you have doubts, he goes out with someone else. You can locate his live location and follow him to know the reality.