Can you track someone's location through Instagram? There are instances when you want to track Instagram location of your friend, colleague, or your loved ones, but it seems impossible without their permission. Asking for their permission is not always an option.
If you are the one looking for ways how to track an Instagram account location of your fellows without letting them know, you are at the right place. In this article, we are going to describe ways how to track the location of an Instagram account.
How to track someone's Instagram location
There are several different ways to track Instagram location, but in this article, we are going to talk about the best 5 ways how to track someone's location using Instagram. All these methods are tested and proven. So let's get started with the best one.
1. An Optimal Instagram location tracker - KidsGuard Pro for Android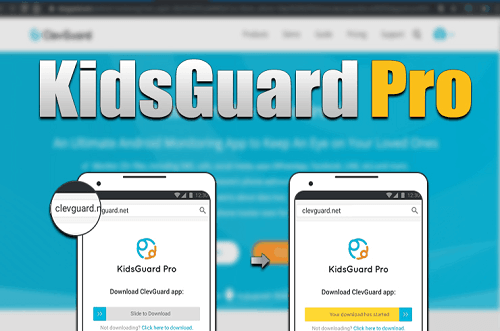 When we talk about the Instagram location tracker, the first name that comes to our mind is KidsGuard Pro for Android. This is one of the finest and easiest apps to use in order to track Instagram location.
It comes with a wide range of different features and options. It lets you control and monitor each everything your target user is doing on their phone.
Features of KidsGuard Pro for Android:
Track Location
You may want to track the location of an Instagram account. But location tracking in this app can be quite easy in that you can track someone's locations in real-time even without getting the Instagram account. Besides, you are allowed to set up a geo-fence, so you can get alerts when the target user enters or exits the virtual boundary.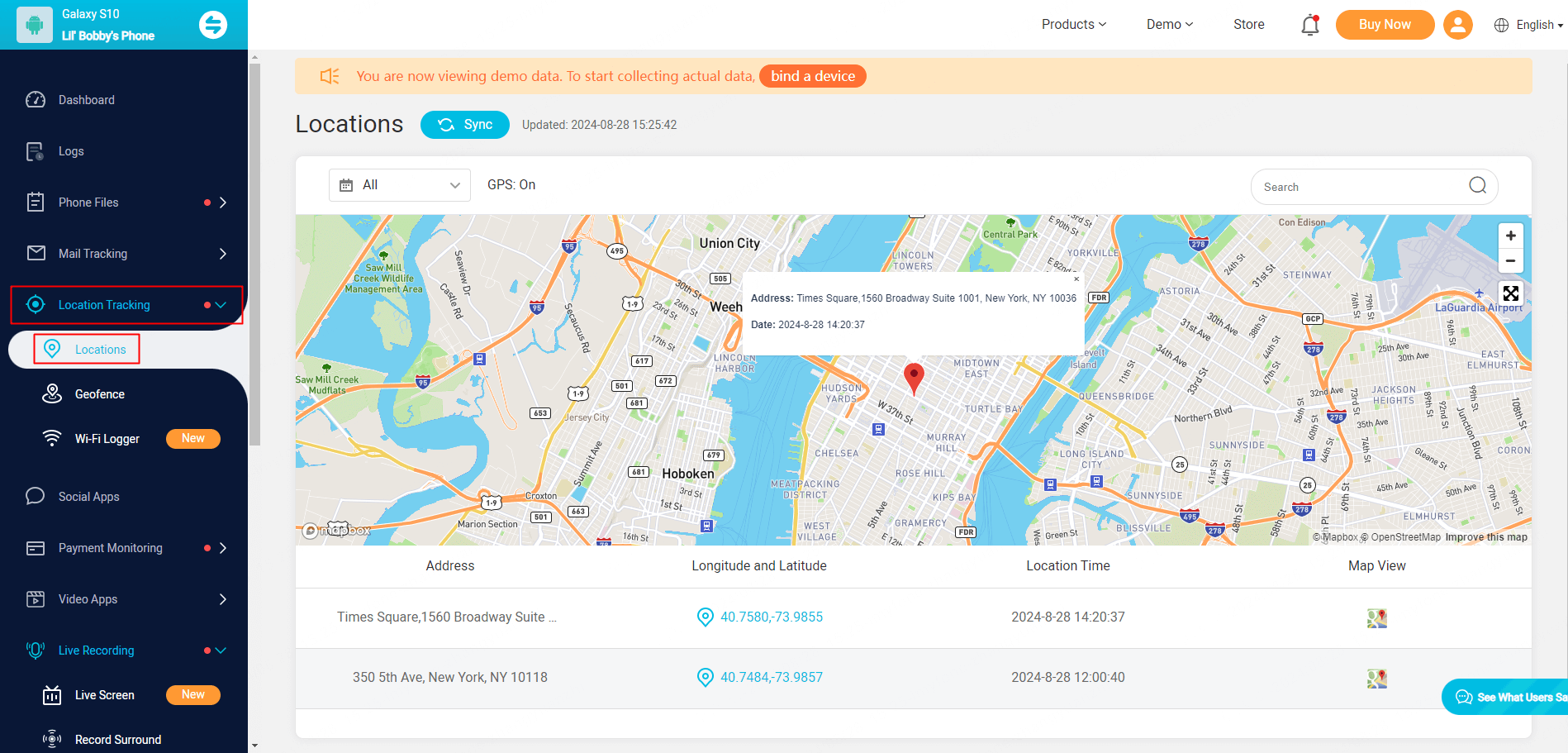 Capture Screenshots
Screenshots are one of the best tools to capture important details and information. With KidsGuard Pro for Android, say, you can screenshot Snapchat without letting the user know on the target device.
It simply needs a single click and you can save the necessary information you want. This means nothing is going to be hidden from you anymore. You can get every detail under your fingertips.
App activity
It allows you to know frequency and screen time of Instagram on the target device and lets you see the activity of other apps. Each small detail about the user and app activity throughout the phone can be traced with the app.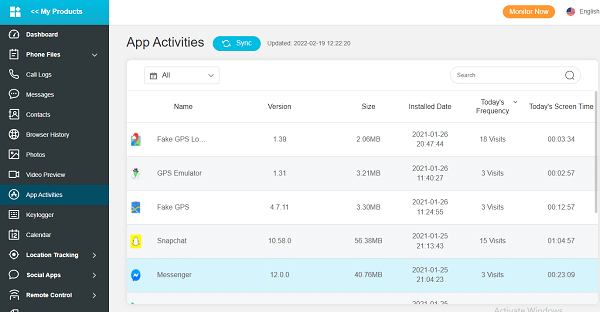 Record Calls
You can record the calls for future use and keep everything under your control. With this amazing feature, you can easily save important calls on your own device without the user knowing. You might listen to call recordings whenever you want with KidsGuard Pro for Android.
Monitor Social Apps
This app allows you to monitor each social media app; whether it's Instagram, Snapchat, or WhatsApp, you can easily read the chat history and see the app interface.
In this world of social media, people spend most of their time on social media apps which makes it crucial to have a look at those apps in order to trace a person's activities throughout the day. With KidsGuard Pro for Android, it's not a matter of seeing someone's activity on Instagram.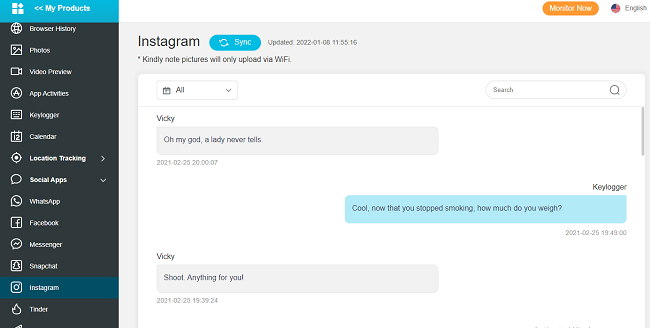 Monitor Calls & Messages
If you are curious about the calls and messages that the target user is receiving or sending, then this app will help with several simple steps. This app is designed to let you have every single detail about your targeted device.
To know about someone, it is important to have knowledge about their calls and messages. Without having access to the target phone all the time, you can remotely monitor the calls and messages.
Key Logger
We let you access every keystroke made by the target user using their phone. There are instances when the typed text can't be seen on the screen of devices like passwords and PIN codes. But with KidsGuard Pro for Android, there is no need to worry about it. It lets you not only see the texts on screen but also those that are not accessible via the screen.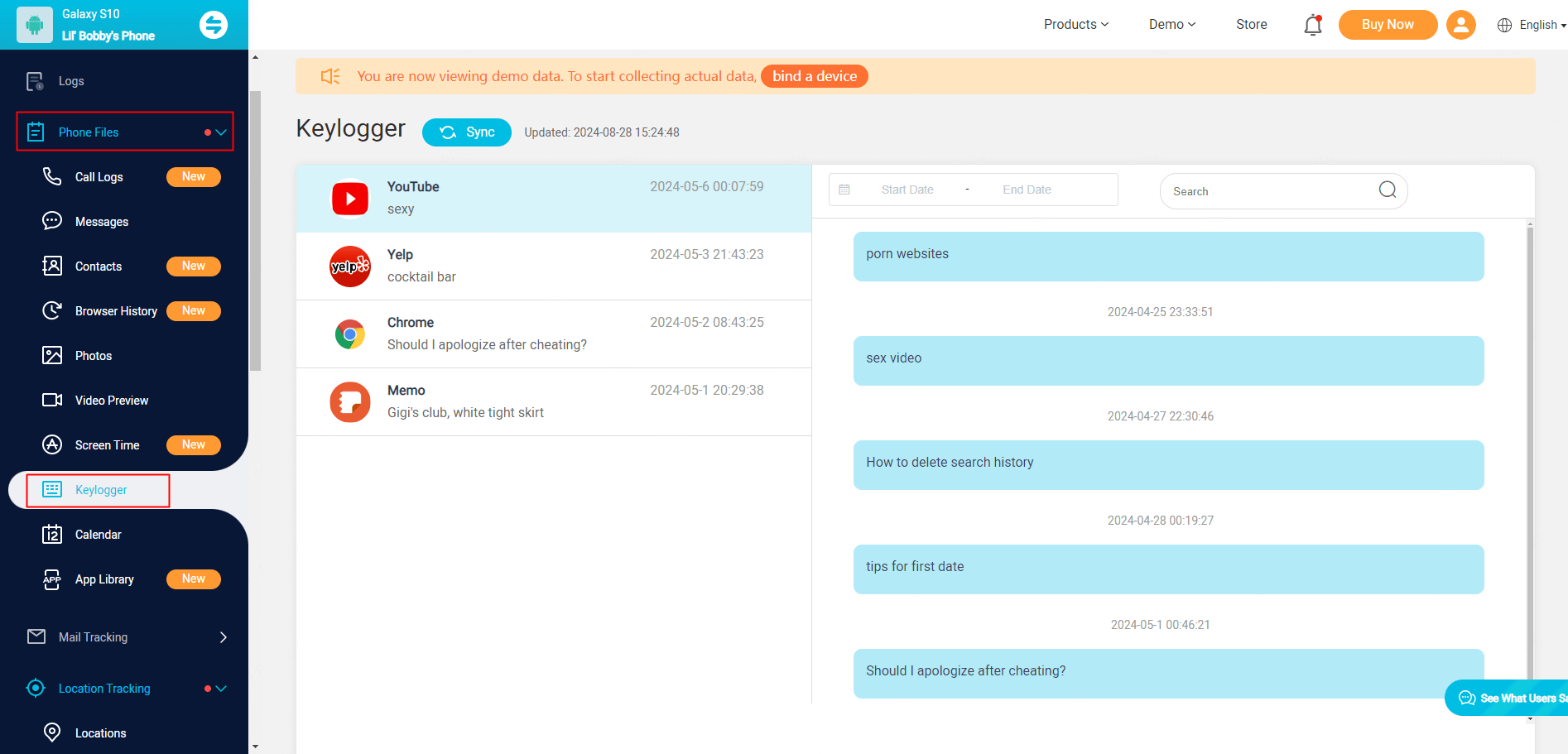 See Browser History
All the browser history of your target user cannot hide from you with KidsGuard Pro for Android. You have the accessibility to see what types of websites they are interested in with the help of this feature. It not difficult to track other's browsing history secretly.
View Videos & Photos
Watching someone's videos and photos was never so easy! The videos and images you want to monitor are stored on the dashboard of the KidsGuard Pro for Android. You can view them without their consent thanks to the app.
How to Track the Location of an Instagram Account with 3 Steps
Unlike other difficult apps, KidsGuard Pro for Android is very easy and convenient to use. With an easy installation and setup, it can be used by anyone without any prior knowledge of tech.
Step 1: Create a KidsGuard Pro for Android account
Click on the Monitor Now button to register for the account. Thereafter, you can choose a premium plan to use all advanced monitoring features.
Step 2: Download KidsGuard Pro for Android and set it up
After purchase, click the Setup Guide on the Products and Orders Management page.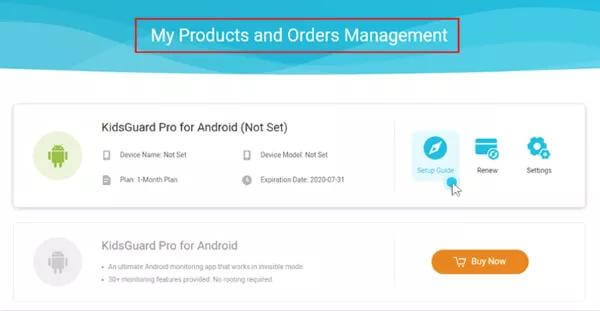 Go to the website and download KidsGuard Pro for Android. Complete some necessary settings.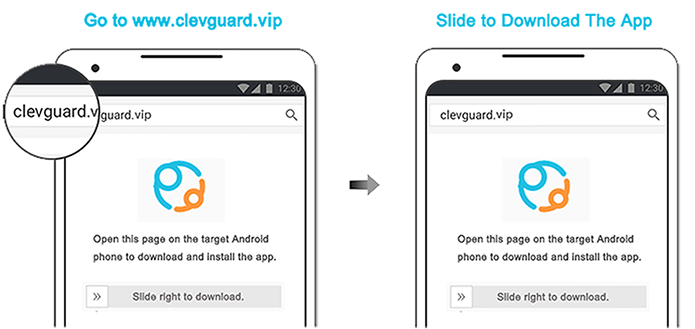 Step 3: Begin to locate someone's Instagram
Log into your account on the website and configure the app on the target phone. You will see the Instagram location of the target user.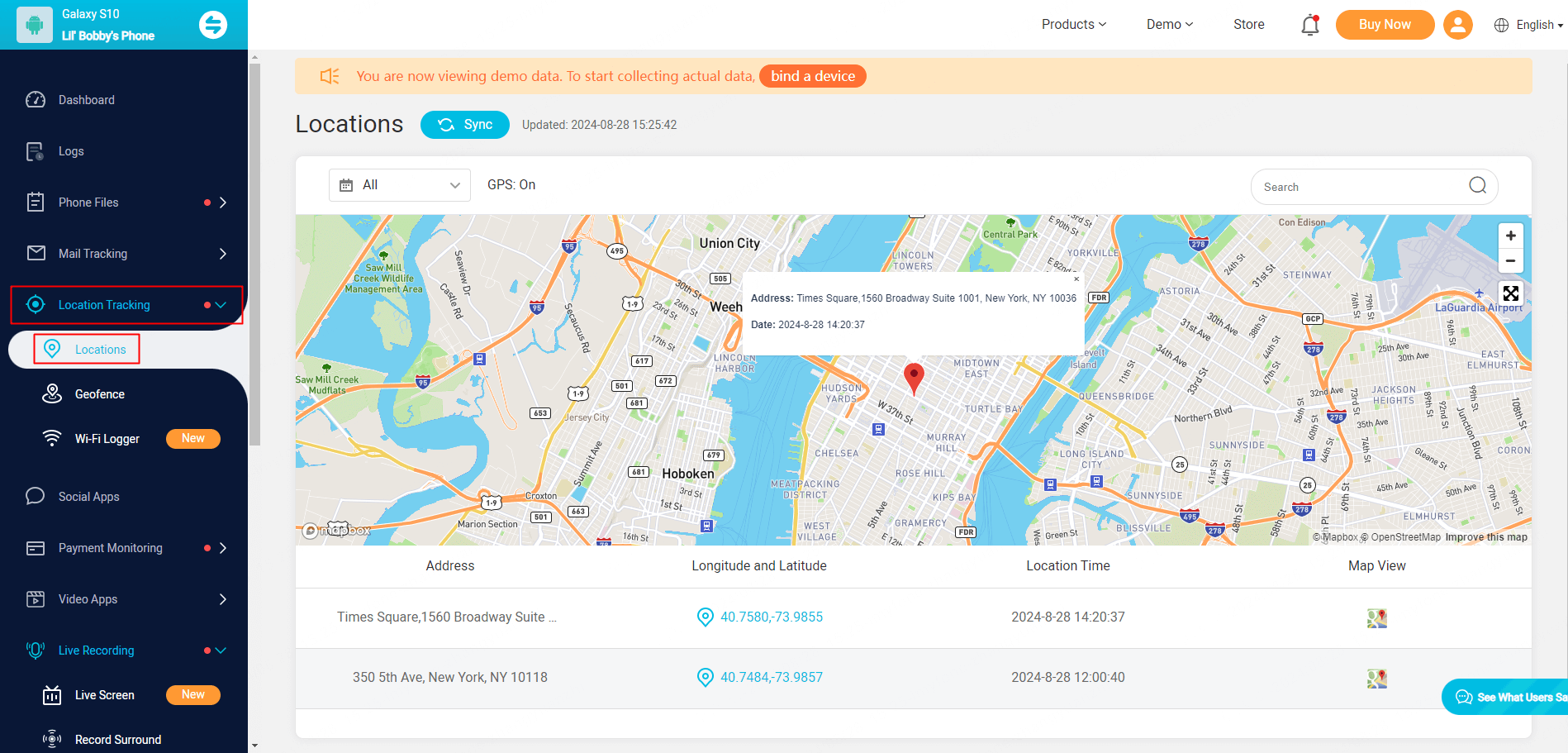 NOTE:
It may take some time for you to sync data from your phone to the dashboard for the first time .
2. Track IP address - Find the IP address from Instagram
We live in a digital world where everyone has an online identity apart from their physical identity. It is called IP (Internet Protocol) address. Every computer and smartphone is assigned a different and unique IP address. It can be used to track down someone's identity and location.
We can use the IP address to find location of Instagram users. One of the easiest ways to someone's IP address is through Instagram location tracker by Grabify IP Logger. It enables you to track the IP address of Instagram for free. Follow these steps in order to track Instagram location: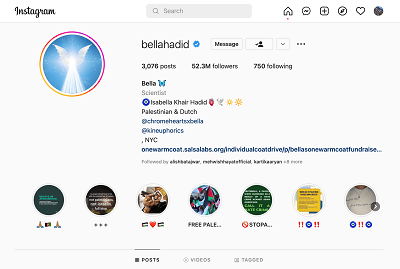 I. Visit the profile of the person you want to track the location of.
II. Copy the address of that profile.
III. Visit grabify.link/ on your browser.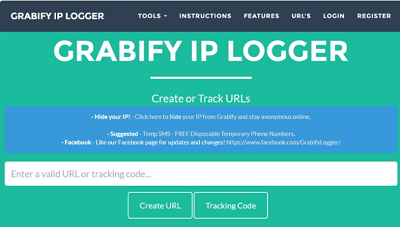 IV. Paste the link to the profile that you copied. And click on 'Create URL'.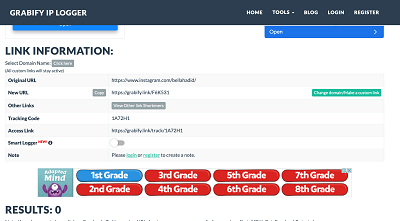 V. Once you click on 'Create URL', you will be provided with a link. Copy that link.
VI. Now share the link with that person. Once that person clicks on that URL, the IP address of that person will be tracked down. Refresh the page of Grabify IP Logger.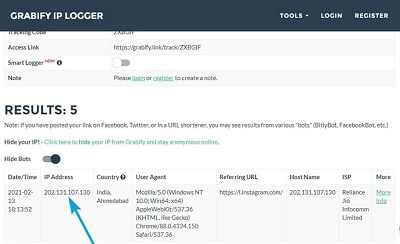 3. See the location label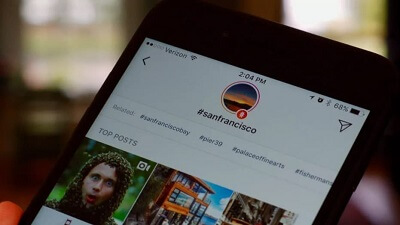 Another easy way how to track an Instagram account location is with the help of the location label. This means checking the tags of images, videos, and stories. You can also see if they are being tagged by their friends in order to know their location.
Apart from labels, you can easily know the location of a particular person by looking at their pictures and finding the picture of any landscape. Using this method, you can easily find location of Instagram users without any third-party software.
4. View the location field
With several different functions, Instagram comes with a location search feature that enables you not only to see where the picture was taken but it also lets you see all the pictures that were taken at that specific place. While using this feature, keep in mind that Instagram uses GPS to suggest to the user the location when they try to post their picture.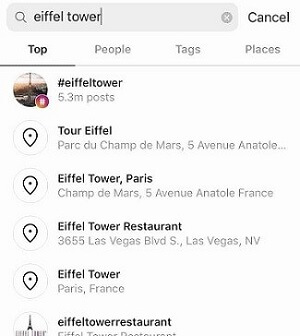 If in any case, a person takes a picture of a particular place and then uploads the picture from another place, Instagram will use the current location of that person, until and unless that user changes the location manually.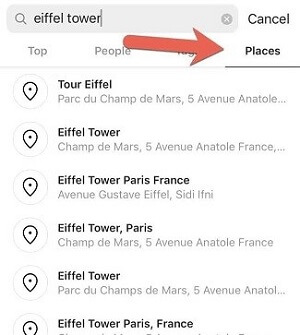 Search for any place in the search tab of Instagram. It will suggest several different options. One is the hashtags. People often use hashtags instead of using the location in their posts. It will help you to see all the images and videos with that hashtag in them.
Another way is to go to the Places tab and find the location you were searching for. It will show you all the images and videos taken at a specific place.
5. Use people search tools (Been Verified & Spokeo)
If you want to know the person behind the profile, you can easily use these search tools to know the identity of that person. We are going to mention the best two tools that can help you to answer how to find someone's location on Instagram.
Been Verified
Been Verified is one of the best platforms that help you find the identity of any person. They use a huge database from social media accounts, property records, criminal history, public records, and more. It provides a wide range of options like social media profiles, pictures, emails, and the job history of the individuals.
I. Visit www.beenverified.com/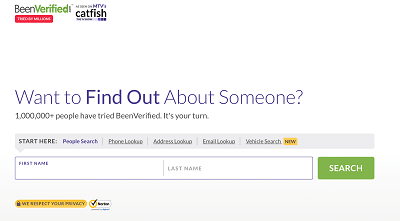 II. Type the First and Last name in the search box and hit 'Search'.
III. It will come up with the details of the username you have searched.
Spokeo
Spokeo is another amazing platform to know the details about an individual. With a few simple steps, you can easily extract the information about any person. Unlike Been Verified, it lets you search with the help of phone number, email, name, and address.
I. Visit www.spokeo.com.
II. Type the name, email, number, or the address of a person you want the information about and click 'Search Now'.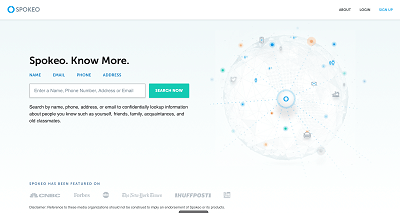 III. It will come up with the results in a few seconds.
Conclusion:
In this age of digitalization, it is not difficult to track a person's Instagram and location. With the help of the above methods, you can know how to locate a person with an Instagram account. But KidsGuard Pro for Android helps you finish the task without accessing someone's Instagram account. Thus, KidsGuard Pro for Android is the most recommended tracking and monitoring app.