Snapchat has grown significantly. It ensures that the video or photo you've shared is only viewable to the people with whom you've shared it. The privacy settings on a Snapchat user's profile dictate a lot of what you can and can't see. Because of these privacy settings, many parts of a user's profile will be hidden.
We occasionally want to view other people's Snapchat profiles. But how to see other's snapchat friends? We'll look into five effective ways on how you can view other Snapchat friends.
Table of Contents
How to See Someone's Snapchat Friends
KidsGuard Pro for Android — Your Best Choice! Monitor Loved Ones with the ultimate Android monitoring App.
1. Use KidsGuard Pro for Android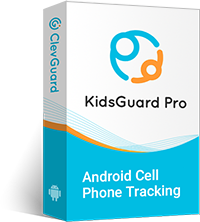 Why choose it?
Monitor 30+ files, including WhatsApp, Snapchat, Ins, SMS, and phone calls

Completely undetectable. Track someone without them knowing

It does not need to be rooted

The installation is simple and quick

It's user-friendly and supports multiple languages
Features of KidsGuard Pro for Android:
Track Social Apps
Snapchat's widespread use has inevitably prompted online security concerns for young and vulnerable users. In this case, KidsGuard Pro for Android helps you read someone's Snapchat messages without knowing and view their friends on not just Snapchat but many social media apps, including WhatsApp, Facebook, Messenger, Instagram, Tinder, Telegram, Line, and Viber, etc.
Capture Screenshots
It means that the app can take screenshots of the target device's live screen and automatically saves them for you. You just need to click the button in the upper right corner. Once you install the app on the target device, it is easy for you to capture the Snap and see other's Snapchat friends.
Record Calls
This advanced app supports to record incoming and outgoing calls. Both the caller and the receiver's spoken voices were recorded. It preserves duration, start time, and phone number of the calls on the target smartphone and lets you export them.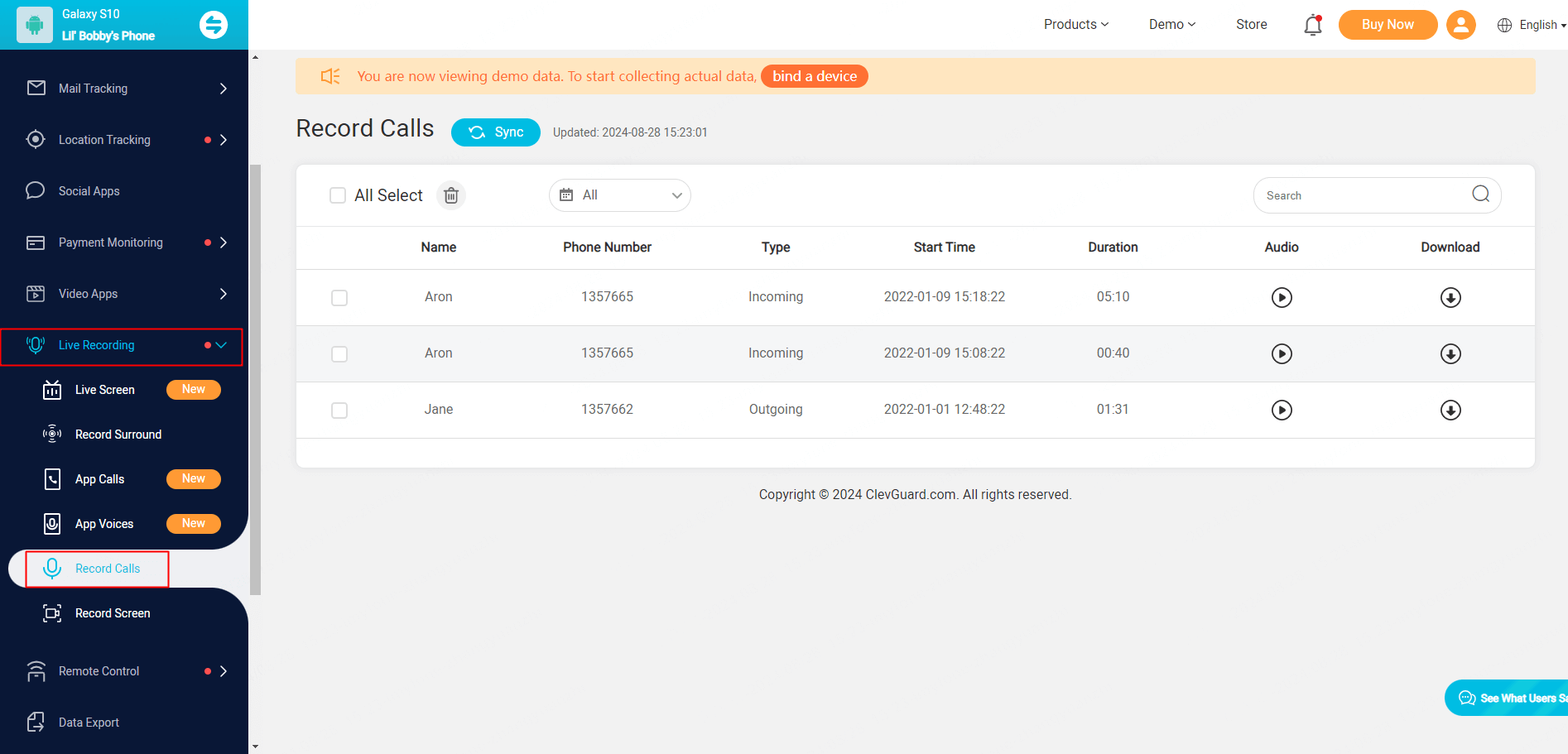 View Photos & Videos
You can view the images and videos that the device has saved. Folders and dates organize. It is convenient for you to see full-size images and videos by clicking on them and browsing through them like slides.
Key Logger
Key logger tracks the user's activities by monitoring keyboard strokes on the target device; you may keep track of what the person types on the keyboard and know what the person pays attention to online.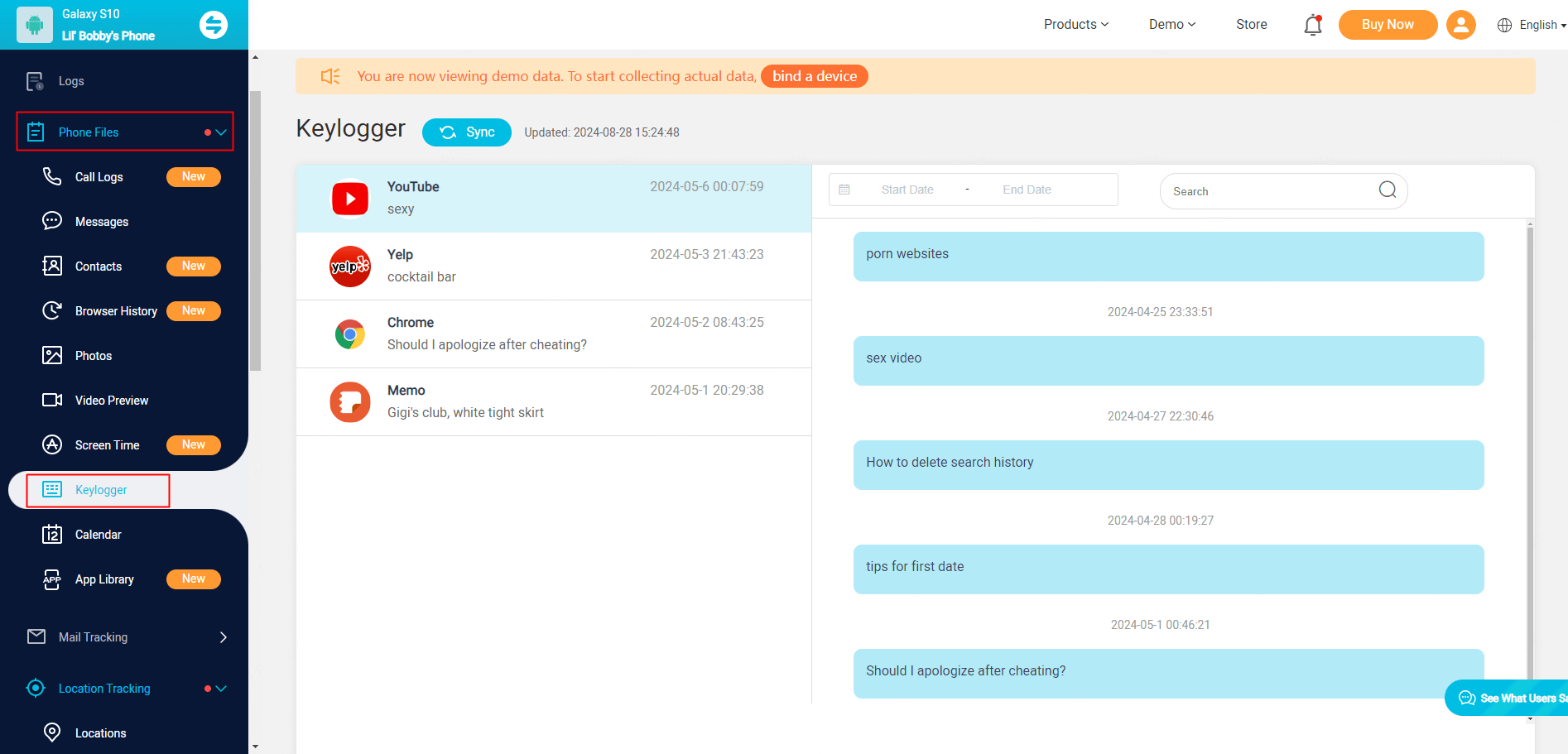 Monitor Calls & Messages
In this feature, it provides you with access to the target user's messages and social network discussions. The feature in KidsGuard Pro for Android helps you track calls and texts from another phone. The app will save the chat for you to check. You may see the whole call logs on your dashboard, including names, duration, phone numbers.
Track Location
You may use the built-in GPS or Wi-Fi location tracking technology to track someone's real-time locations. Just set up a geo-fence, and you can get alerts when your child enters or exits the virtual boundary.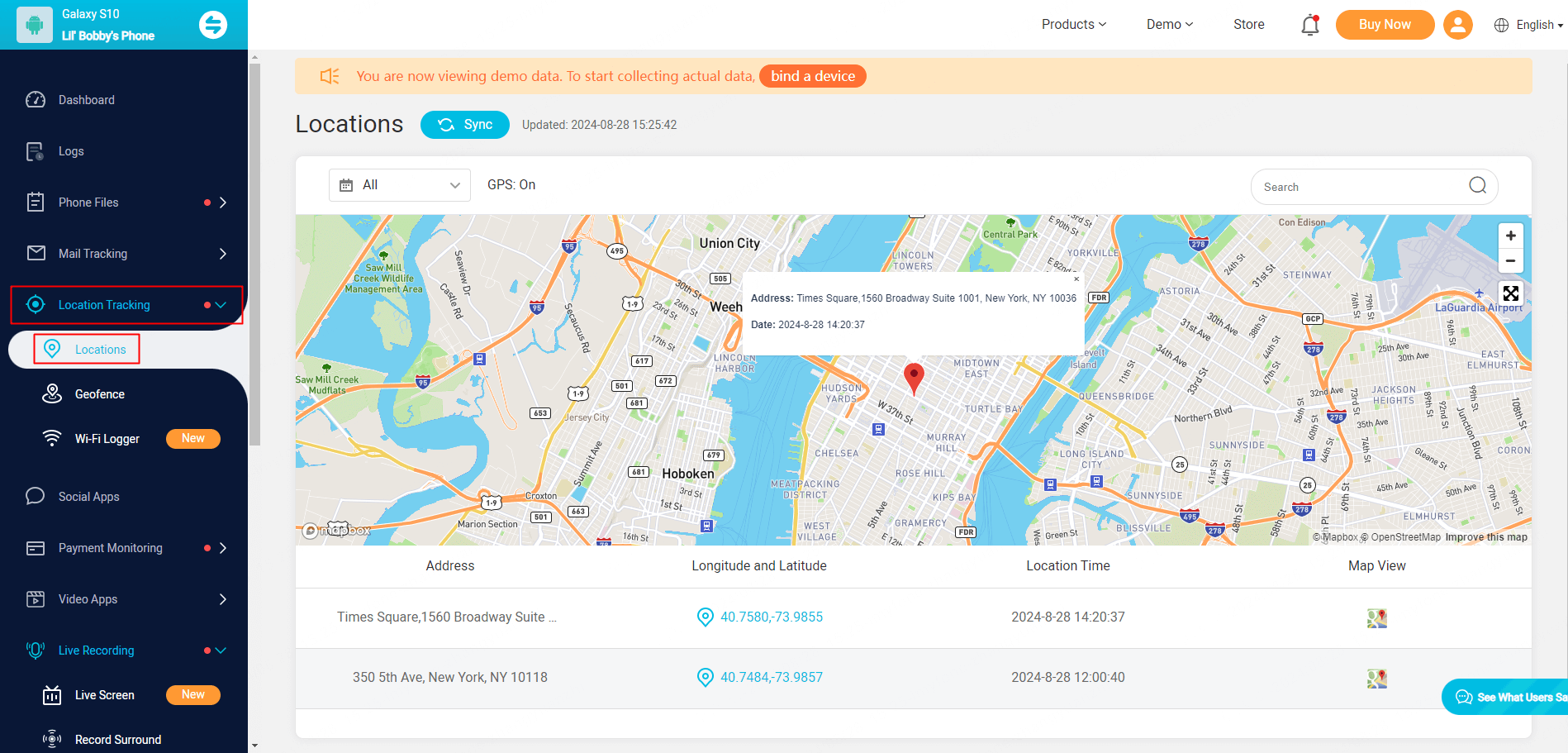 Monitor Brower History
You can track other's browsing history secretly when you want. It not only displays the websites that the user visited but also provides titles and browsing frequency.
How to See Other's Snapchat Friends with 3 Steps
Step 1: Create a KidsGuard Pro for Android account
Click on the Monitor Now button to register for the account. Thereafter, you can choose a premium plan to use all advanced monitoring features.
Step 2: Download KidsGuard Pro for Android and set it up
After purchase, you will be led to the Products and Orders Management page. Click the Setup Guide.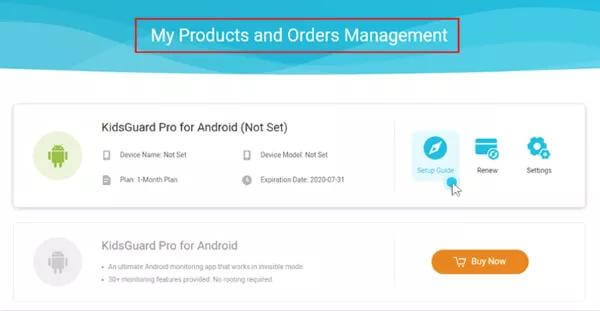 Go to the website and install the app. Complete some necessary settings on the target phone.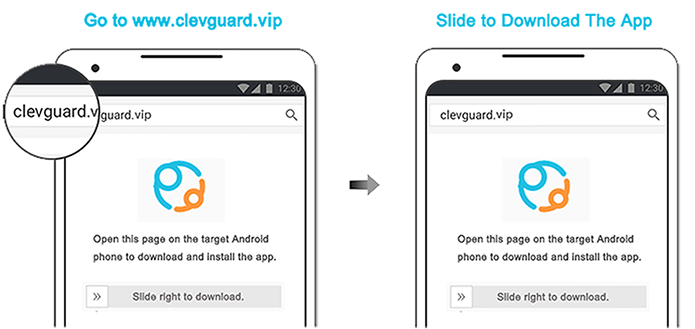 Step 3: Begin monitoring other's Snapchat friends
Log into your account on the website and configure the app on the target phone. You will see the Snapchat friends of the target user. It may take some time for you to sync data from your phone to the dashboard for the first time .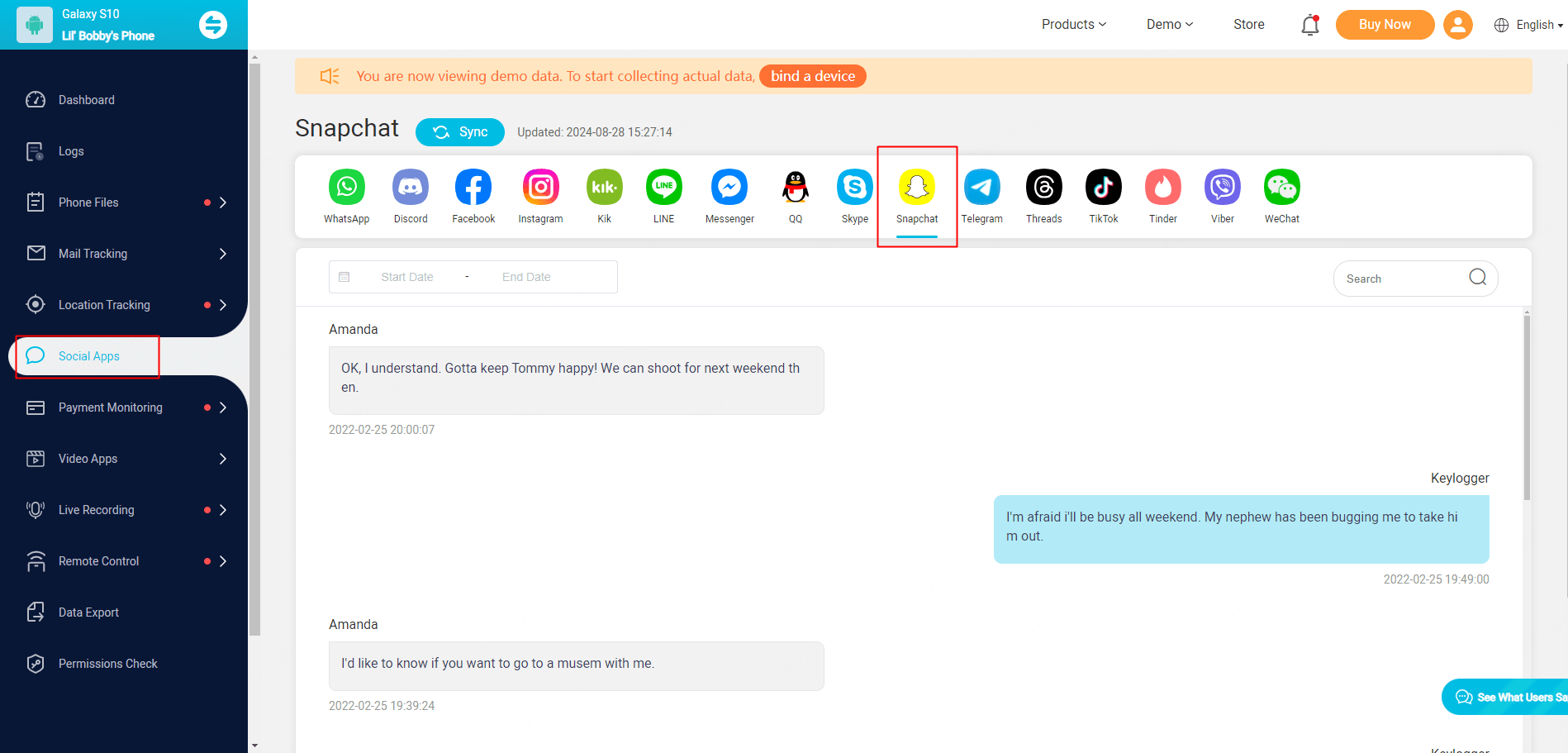 2. Send a Friend Request
If you use Snapchat frequently, you're uploading Stories and sending Snaps daily. People online add you first occasionally, and you make friend requests to others other times. But what happens if you accidentally send a friend request to the incorrect person?
Alternatively, you may have sent it to the correct individual, but afterward changed your mind. How do I locate a friend request and maybe cancel it?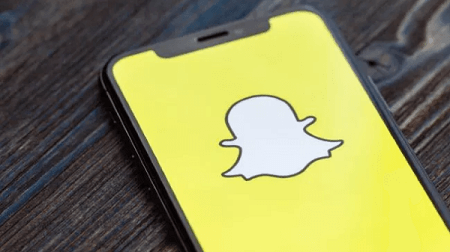 You won't be able to see any information, pictures, or accounts unless you have a Snapchat account.
You may either log in if you've already registered or created an account when you first launch the app. On Snapchat, creating an account is straightforward and takes little time.
3. Via Setting
By pressing the gear symbol in the top right corner of the menu screen, you may reach the settings menu. We'll concentrate on the less obvious parameters; there are many parameters need to be tweaked. Your name, Snapchat username, phone number, email, and password may change.
First, add the target profile as a friend. This step is critical regardless of how you access the Friends list. If they have made their buddy list private, add them as a Snapchat best friend. We will notify them of your request when you send it.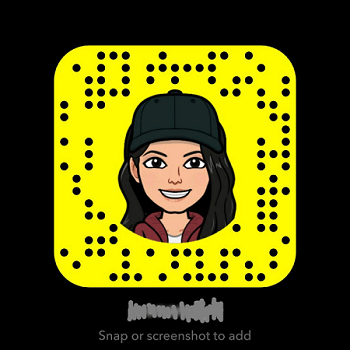 It is up to the individual whether they want their profile to be displayed. The privacy settings of a profile reveal the user's attitude. Some folks only want to use Snapchat and not meet new people.
4. Via Account Credentials
Users can use login credentials to log in and authenticate their identity to online accounts. User credentials are a username and password combination, used to access internet accounts. They can, however, pair with more secure authentication mechanisms and biometric components to more reliably validate user identities.
Username and password combinations used to log in to social networking platforms like Facebook, Google, and Instagram and collaboration applications like Microsoft Teams, Slack, and Zoom, which are common instances of login credentials.
Users must log in to devices such as computers, laptops, and mobile phones using a username and password or a personal identification number (PIN) code, which often combined with biometric verification, such as a fingerprint.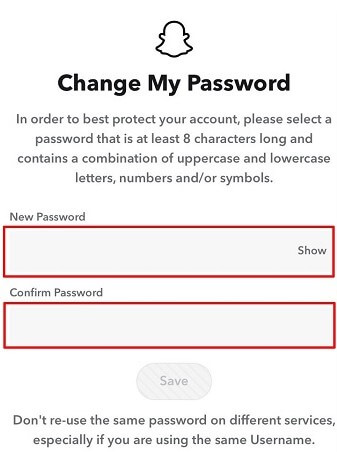 5. Via Snapchat's Algorithm
Your Snapchat Best Friends are the people you snap and interact with the most. Users cannot access each other's Best Pals lists, however 'emoji indicators' can identify shared best pals. We go through this in more detail in Snapchat Emoji Meanings.
When you send a Snap to See Someone's Snapchat Friends, your best friends will appear on the 'Send To' tab and in the Chat area of your profile.
Snapchat is notorious for keeping the algorithm that determines your Best Friends list, as well as the factors that go into the rankings, under wraps. We know, though, that the list updates in real time as users interact with different pals.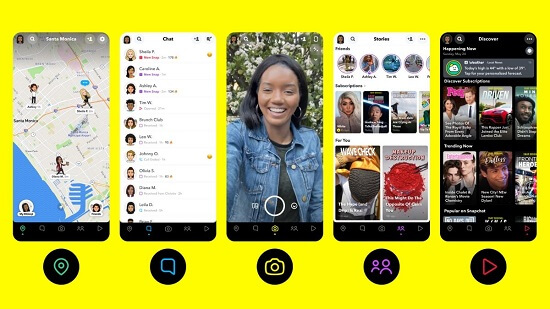 FAQ about Snapchat
1. How can I see what my child is doing on Snapchat?
If you want to see what your child is up to on Snapchat, use the KidsGuard Pro for Android screenshot capture feature to grab a screenshot of the app remotely.
2. How to see who someone is snapping?
You can access someone's Snapchat activity on the dashboard of KidsGuard Pro for Android. Or you can enter your login credentials. Using the search bar, find the person you want to see their buddy list for. After that, you may view their Snapchat profile, which contains their Snap narrative.
3. Can I see other people's best friends on Snapchat?
Snapchat users could initially view the best friends of other Snapchat users, however, the business shortly deactivated the capability. KidsGuard Pro for Android does not let you see other users' best Snapchat friends directly. But you can, see the frequency of the target user interacts with someone.
Conclusion
KidsGuard Pro for Android is an ideal tool for you to see other people's friends on snapchat. It basically monitors the activity on the target device in all aspects. In certain cases, it makes you take control of the target phone and protect the target user away from online risks. Why not have a try?