Deceiving is now easier than ever before, and all it takes is a single snap to pull it off. As digital networks have grown in popularity, services like Snapchat have made it simpler for individuals to keep things to themselves by providing them an extra layer of security. Therefore, using Snapchat to betray a mate, a relatively new method of deception that is becoming increasingly popular.
Because of its unique security features, it becomes quite challenging to keep a trace of someone's Snapchat activities. You might be thinking about how to find out if someone has a secret Snapchat? The answer to all of these questions is below. We have prepared 6 ways for you.
How to Know If Someone Has a Hidden Snapchat Account [6 Methods]
Using Snapchat to find individuals is simple and easy to grasp. We will show you a variety of ways how to find someone on Snapchat here.
Method 1. Use KidsGuard Pro for Android Snapchat Tracker
KidsGuard Pro for Android is a tracking software that enables you to keep tabs on your partner. This powerful software can be used to track anyone's Snapchat account. Some of the best features of KidsGuard Pro for Android are listed below.
Monitor Social Apps
KidsGuard Pro for Android lets you monitor someone's Snapchat to follow their chats, photos, and other activities. You will also access their images, videos, and communications and read their text messages without them knowing.
App Activity
Regardless of the phone users have, the software functions in stealth mode. Because it is hidden, the user will not even know the program exists. KidsGuard Pro for Android is highly reliable for detecting someone's activities like screen usage timings, app installation date, app size, and how many times they visit that particular application.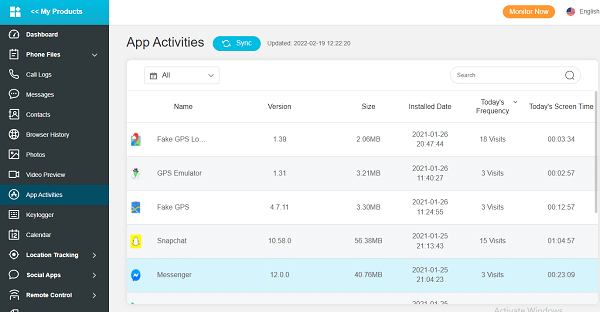 View Videos & Photos
It will record videos and take pictures secretly so as to place you in a commanding position to know the real-time activities on the target device. Another striking feature of the app is to take photos by secretly turning on the camera of the targeted device.
Capture Screenshots
KidsGuard Pro for Android offers you real-time access to the device, and you can capture screenshots lest you want to save them for a record. It empowers you to take screenshots on WhatsApp, Snapchat and other apps on the target screen secretly and find out if someone has a secret Snapchat.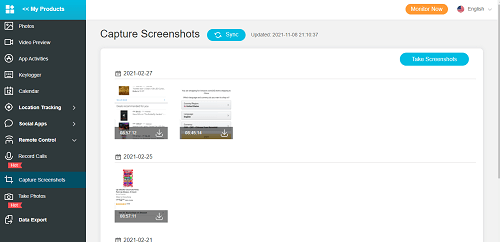 Track Calls & Messages
Once you log in and install the KidsGuard Pro for Android, you will be able to track calls and messages on that device. The best part is that tracking calls and messages is not limited to one app; it covers all the famous social media platforms. As a result, you will be able to monitor the targeted phone by tracking their calls and messages, and you can make more informed decisions.
Location Tracking
Another excellent feature of KidsGuard Pro for Android is that you can track the location of the targeted device with pinpoint accuracy. Besides, WiFi Logger enables you to have real-time access to that device's connected network and router. You can also use the Geofence feature to mark a restricted area. Consequently, you will receive an alert whenever the targeted device enters that area.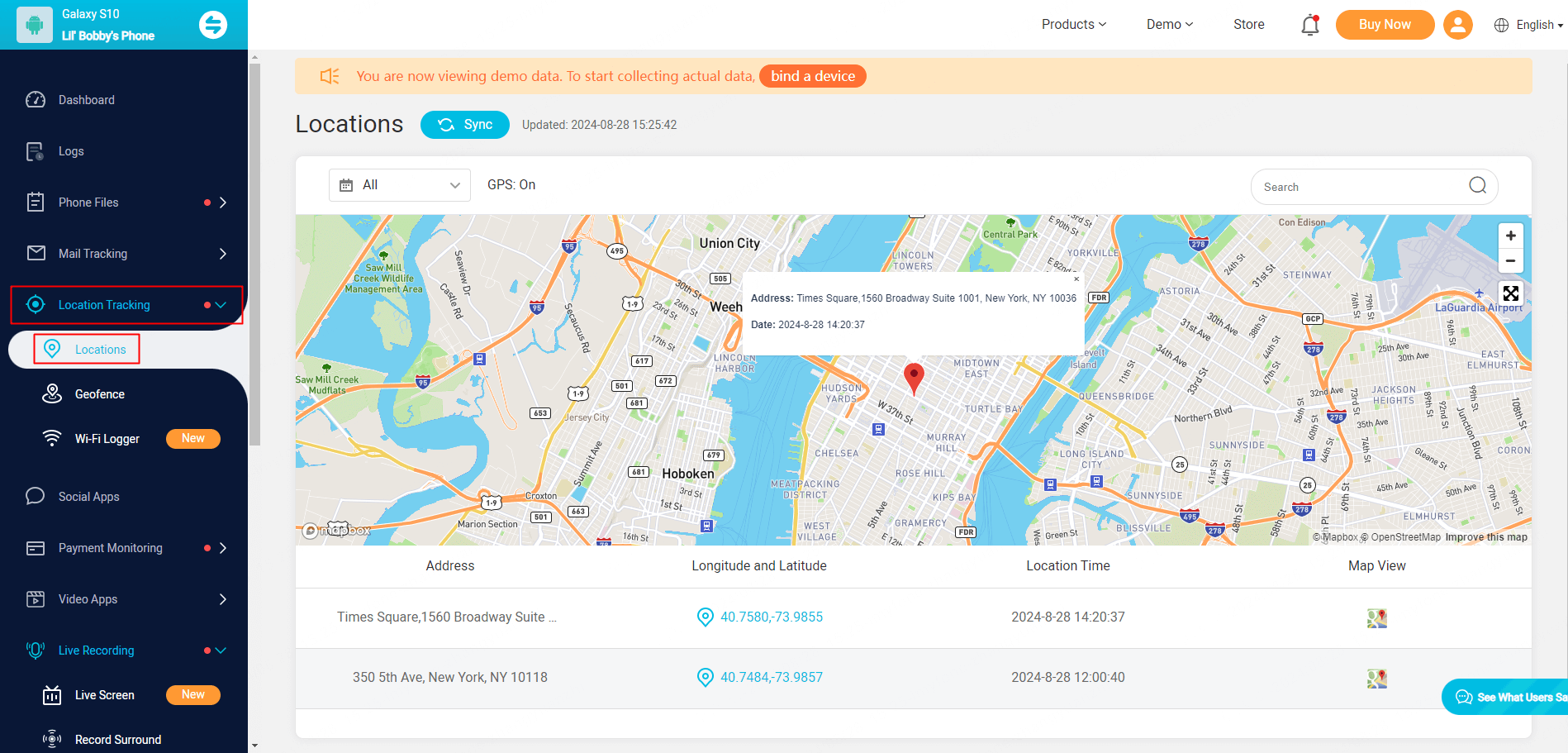 Monitor Browser History
You can track browsing history secretly on the target Android phone with the help of KidsGuard Pro for Android. It not only shows the search history, but you can copy or click the link to see what they are watching or reading.
Key Logger
One of the most intriguing features of KidsGuard Pro for Android is Keylogger. It enables you to create records of everything they type on a mobile keyboard. Using this function, you may secretly keep tabs on their mobile activities as they carry on as usual with their device.
Why Is KidsGuard Pro for Android The Best Choice?
KidsGuard Pro for Android offers several unique and handy features, which makes it the best choice for you to remotely control the Android phone and monitor the activities of your staff, kids, and loved ones with utmost ease and comfort.
The following are some of the reasons that make KidsGuard Pro for Android the best choice.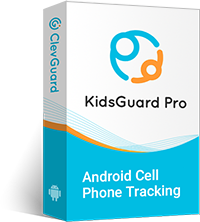 Reasons
Real-time data syncing with both Wi-Fi and mobile data

The installation process is easy and smooth. It takes just five minutes to start monitoring the targeted device

It's undetectable as the app icon will not be displayed on the home screen of the targeted device

It provides top-notch privacy, and the data is encrypted

It's cost-effective, and it will cost you just $0.27 per day

It's user-friendly and supports multiple languages
How to Install KidsGuard Pro for Android to See Secret Snapchats
KidsGuard Pro for Android is extremely user-friendly and easy to use. In just a few simple steps, you can start monitoring the activities of the targeted person.
Step 1: Create your account for KidsGuard Pro for Android
Step 2: Download KidsGuard Pro for Android from www.clevguard.net on the device that you want to track.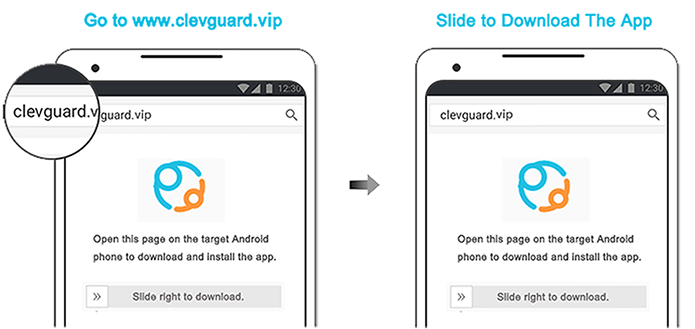 Step 3: Initiate the installation, then follow the prompts on the screen to complete the procedure.

Step 4: After the installation, visit the web control panel of the app. Now you will be able to access the dashboard in order to track the Snapchat of target device.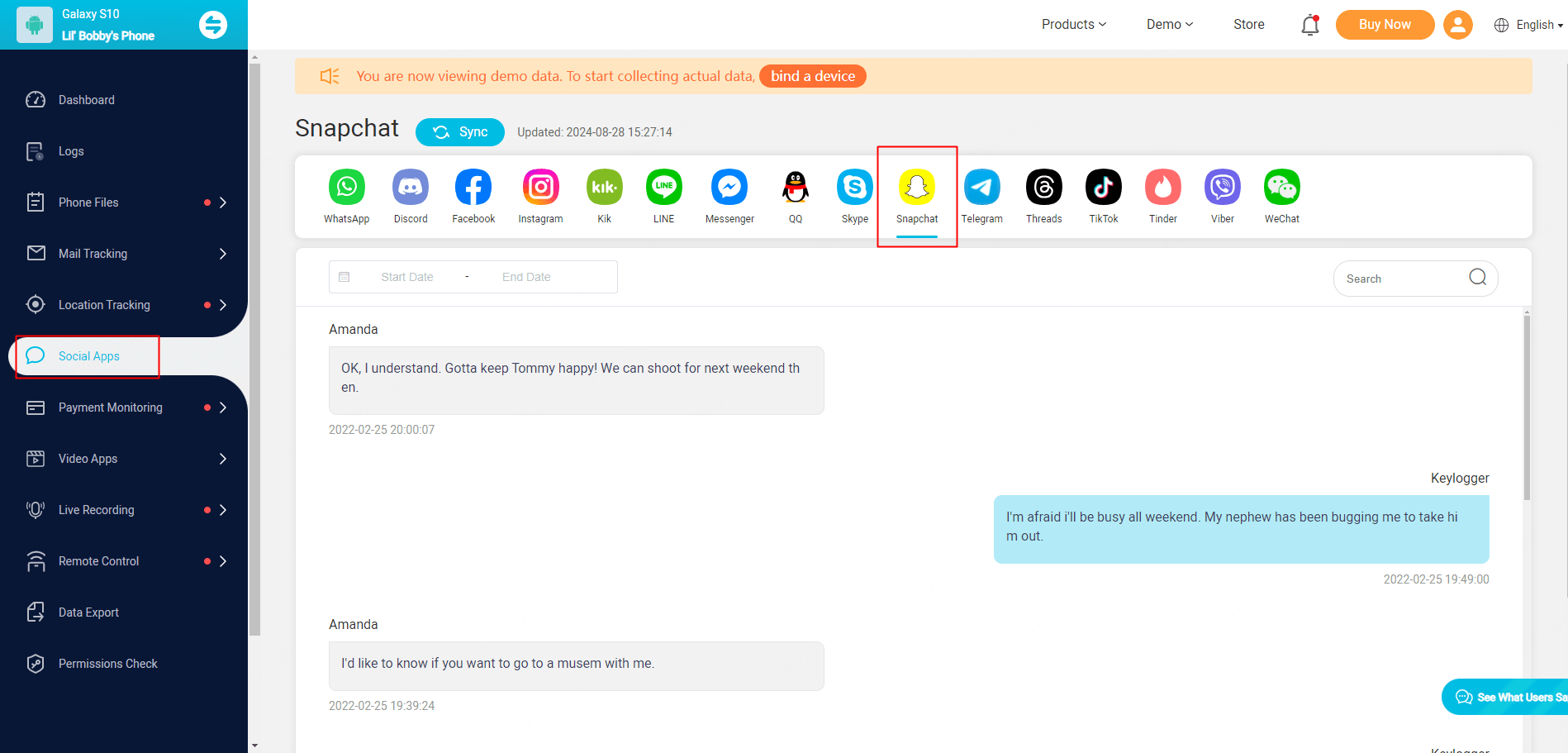 Method 2. Use Snapcodes
Use the user's Snap code to add them on Snapchat if you directly communicate with them. Go to Snapchat and click on their profile symbol when you meet them in person. Once they have clicked on the Snap symbol, they will be able to see the code.
You may take a picture of this symbol by opening the Snapchat app and positioning the camera. Taking a photograph is unnecessary. Snapchat will scan this code and display the user's profile on your screen after scanning; you can then click on the 'Add friend' option to add this person as a buddy on Snapchat.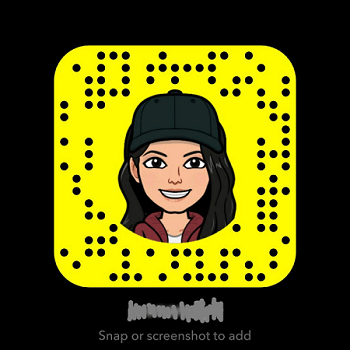 Method 3. Use Username
After launching Snapchat, open the app by tapping the Snapchat symbol on your phone's home screen. To find a person, type their username in the search box at the top of the page. Auto-generated user names will show below your search term. You can find the account of a targeted person through this method.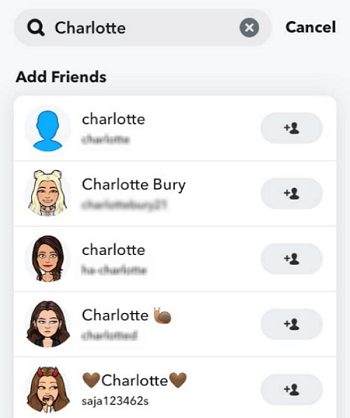 Method 4. Use Quick Add
Quick add is another feature by which you can find and add your friends. You will see a "Quick Add" list of individuals you may know based on common friends, location, and other factors. When you click "Quick Add," a request to add them to Snapchat is sent to them automatically.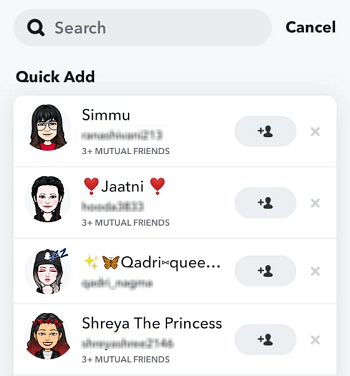 Method 5. Use Contact List
Even if you have the phone number of a Snapchat friend but cannot remember their username, you may use the number to search. Click on the Add Friends icon in the top right corner of the screen after opening the Snapchat app. If you go to the Add Friends tab and pick the All Contacts, all of your Snapchat contacts will be shown there.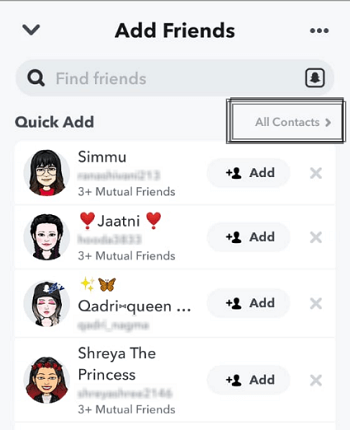 Method 6. Use Snap Map
Your friend or partner may have the Snap Map option enabled if they are not tech-savvy. Snapchat users can see where their friends are on a map, thanks to Snap Map. So, if you want to know if your partner has a Snapchat account, you may search for them on Snap Map.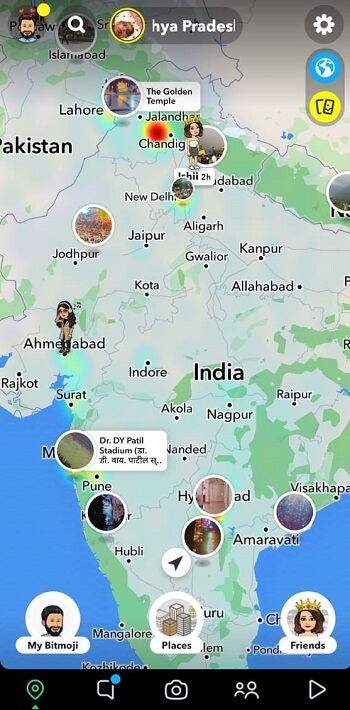 Questions You May Want to Ask about Snapchat
Q. Can You Find Someone on Snapchat without Phone Number?
Yes, you can find someone on Snapchat without a phone number by using Snapcode, Snapchat Search Bar, and Snapchat Search Bar feature. Or you can use KidsGuard Pro for Android to view someone's conversation with others on Snapchat without anyone knowing.
Q. How to Secretly Screenshot Snapchat with KidsGuard Pro for Android?
KidsGuard Pro for Android provides a range of options to keep track of your kids, staff, or loved ones, including capturing screenshots, taking photos, and tracking their location.
You can capture the screenshot of any app on the targeted device by simply clicking on the dashboard of KidsGuard Pro for Android. There you can monitor and capture screenshots of every activity of the user.
Q. How to Find My Boyfriend Cheating on Snapchat with KidsGuard Pro for Android?
With the help of KidsGuard Pro for Android, you can remotely monitor the Snapchat activities of your boyfriend with a few simple steps of installing and enabling the KidsGuard Pro for Android software.
After its installation, you can monitor all your boyfriend's activities from the dashboard. You can track his app usage, communications, calls, messages, location, and much more to find out if he is cheating on Snapchat or other social media networks.
Q. Can Someone Have Another Snapchat Account?
Snapchat does not allow two accounts on the same device; however, one can have more than one account by using a separate smartphone.
Conclusion
KidsGuard Pro for Android also provides a range of monitoring features that enable you to monitor like a pro from the luxury of your cellphone. Snaps are primarily meant to assist users in clearing up their digital traces. However, KidsGuard Pro for Android keeps you a step ahead, and you can easily find out if someone has a secret Snapchat account. You may use the app to track all their Snapchat activity with only a few keystrokes on a pretty straightforward dashboard.