Question:
How secure is Line app? Is it really safe to use for personal messaging?
Line is a great alternative to WhatsApp and Facebook Messenger as an instant messaging app. It is a perfect blend of instant messaging as well as social media platforms. That is why Line has over 80 million monthly active users.
The main issue with any leading messaging and social media app is the lack of complete safety and security features for their users.
Line app is no exception, and we will discuss is line safe and how to secure your Line account.
Is Line app safe?
There are various security and privacy concerns regarding the Line app originating from the reviews of genuine users and app reviewers. Here are the safety issues that prevent the Line app from being completely safe.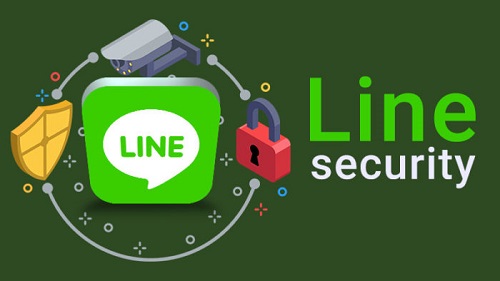 Hacking Attempts
Hackers are extremely active on Line as the user base is majorly teens, and hack Line app is an easy thing for them. Therefore, once they get to hack someone's account, they get access to private messages, photos, and videos through which they can blackmail the victim to extort money.
There are various methods that hackers use to trick Line users, and Line app does not have any feature to curb such malpractices.
Information Sharing
Line is a completely free app, but just like other free social media and messaging apps, they share user data with third parties. The third parties use those data for targeted advertisement.
Once any of these third parties' servers get hacked, the user data are exposed, and their accounts are liable to hacking attempts.
Phishing and Spyware
There is a lack of Line chat security features on the Line app that can prevent scammers from sharing phishing links and spyware deploying apps.
Therefore, scammers are rampantly sending links to Line users who click on the links out of curiosity and end up downloading spyware or sharing credentials through phishing pages.
How to Monitor Someone's LINE App?
Since LINE is not safe as we expect, it is necessary to monitor LINE app to protect our loved. But how? Then you shall not miss KidsGuard for LINE, a LINE monitoring app help you monitor LINE easily including their call logs, messages, group chats, and media.
Guide to Monitor Someone's LINE - 3 Easy Steps
Step 1. Register an account
First of all, have an account on ClevGuard. Simply click the button below to sign up an account for free.
Step 2. Download the app
Secondly, you shall download and install KidsGuard for LINE on your target's phone. Enable all permissions and simply slide to download it.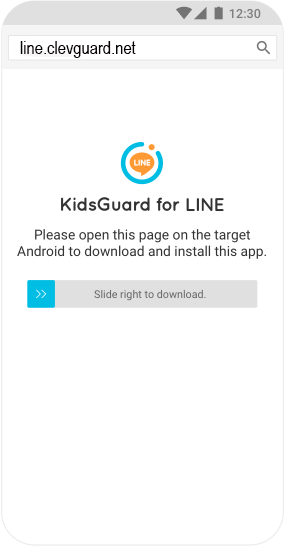 Step 3. Start to monitor LINE without knowing
Here you are now! You can login your account on phone or PC as you like and start to monitor LINE app remotely and secretly.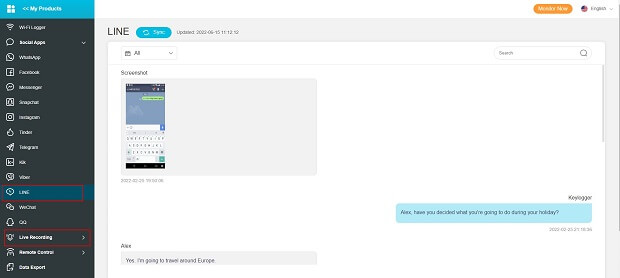 How to Secure Your Line Account Safe?
There are clearly some Line messenger security concerns due to which you need to take certain steps in order to secure your Line account.
Here is a compilation of safety tips to ensure complete protection and privacy while using the Line app.
Tip 1. Protect Your Line Account with Professional App
The most important step to ensure the safety and security of your Line account is to take the help of a professional security app. We recommend ClevGuard Anti-Spyware app for your safety and security.
The app has all the features to prevent hackers and scammers from getting your Line account credentials and preventing hacking attempts in real-time.
How to Secure Your Line Account with ClevGuard?
Here are the steps to follow to install ClevGuard app on your phone to protect your Line account.
Step 1. Install ClevGuard App
Click "Google Play" button below to download and install ClevGuard on your phone.
Step 2. Scan Your Phone
Once the installation is done, open the app and tap on the "Scan" button, wait for the app to scan your phone to detect spyware that you might have downloaded through the Line app unknowingly.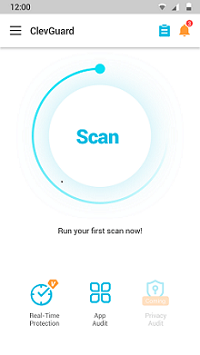 Step 3. Remove Threats on Your Phone
After scanning is over, you can see all the threats and dangerous apps present on your phone. Tap on "Fix All" button to resolve the security issues and threats on your phone instantly to protect your Line account.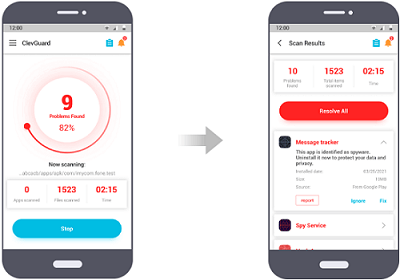 How Can ClevGuard Protect Your Line Account?
Here is the complete list of security features the ClevGuard app provides to safeguard your Line account.
Find Out Threats for Your Line App:
You can scan your phone using ClevGuard anti-spy app and spot the issues that are potential security threats to your Line accounts. You can review the threats and resolve them instantly with a single tap.
This is going to stop hackers and scammers from monitoring your Line activities and stealing your Line credentials.
Protect Your Line and Phone in Real-Time:
You can get real-time protection with ClevGuard app in order to stop any spyware from getting downloaded on your phone through Line app. Scammers send malicious files and links through chat, and Line chat security cannot identify them.
ClevGuard monitors your phone 24/7 and alerts you as soon as it detects any malicious files or apps entering your phone.
Check Email Breach:
Line app shares user data to third parties for targeted advertisement. However, user data from those third parties can be hacked and leaked in hacking forums. Hence, your Line account can get vulnerable to hacking attempts.
You can use ClevGuard app to detect if your email address associated with your Line account has been exposed in any data breach incident.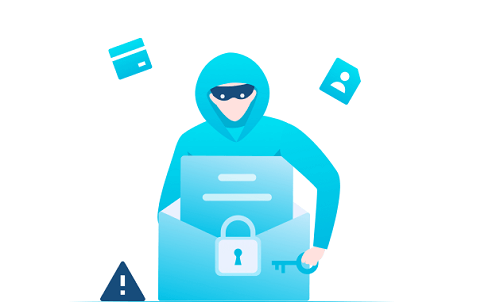 Protect Your Phone Microphone and Camera:
There could be some spyware apps on your phone that you may have downloaded unknowingly from Line chat from unknown users. This app lets the hackers activate your phone microphone and camera remotely.
Hackers can monitor your movement in real-time and listen to your conversations. ClevGuard Spyware Remover alerts the users as soon as any app tries to access your phone microphone and camera secretly.
Clear Your Phone Junk Files:
ClevGuard app lets you clean the junk files that occupy storage space on your phone uselessly. Cleaning the junk files is necessary to free up space and boost the speed of your phone.
With ClevGuard app, you can clean junk files entirely as well as selectively after reviewing them.
Tip 2. Build a Strong & Secure Password
You have to ensure Line messenger security on your side. That is why you need to set a strong and secure password so that no one can guess it, and they should find it difficult to crack. Therefore, you should not use any password that you have used for any other online account.
The password should not consist of your date of birth, name, and any personal data that anyone can guess. The password should be a combination of upper case, lower case, number, and special symbols, and it should be at least 8 characters.
Tip 3. Keep Your App Version Updated
You should keep on checking for the update of the Line app regularly. This is because the updated version comes with security fixes and new features. The security fixes cover up the loopholes on the Line app that hackers could have used to get access to Line accounts.
Similarly, the new features may be to enhance safety and security. That is why you have to keep your app updated all the time and install the updated version as soon as available.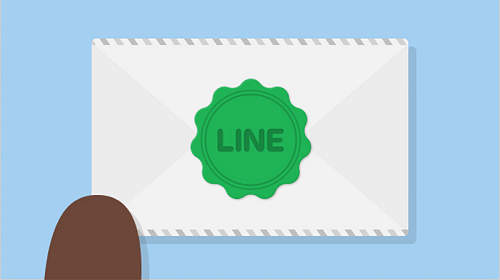 Tip 4. Opt For Line App Encryption While Chatting
Line app encryption is not applicable by default, and the sender and the receiver have to activate the end-to-end encryption individually. The end-to-end encryption is referred to as Letter Sealing, and it ensures that the chat messages stay encrypted so that no one except the sender and receiver can read them.
Both the sender and the receiver have to enable the Letter Sealing feature, and you must see "This chat is protected with Letter Sealing" for confirmation.
Tip 5. Be Careful about What You are Sharing on Line
Line messenger app review is not very encouraging as far as privacy is concerned. Hence, you should be careful what you share on your chats so that even if someone hacks your account, he should not find anything to blackmail you.
To summarize, you should never share any financial details even with friends, personal data with strangers, and intimate photos and videos.
Conclusion
Unfortunately, the answer to the question 'Is Line safe?' is negative. There are many safety concerns which is why users need to take external steps to ensure privacy as well as security.
The best way to get complete protection while accessing Line is through a professional security app. We recommend you install the ClevGuard app on your phone to prevent spying and hacking activities on your Line account.