Screen recording is an amazing feature because you can record any online or offline video by screen recording. For example, if you are a student, you can record a study-related broadcast, and you can study it later. Moreover, if you are a gamer or mobile games fan, you can also record and save your mobile game's achievements. Nowadays, many young gamers are more active on their YouTube channel. They record gaming videos with the help of an android screen recorder and upload these videos on YouTube channels and earn a handsome amount. Do you want to know how to record screen on android? This article will tell you some useful methods, you can select the most convenient one that is easy to understand for you.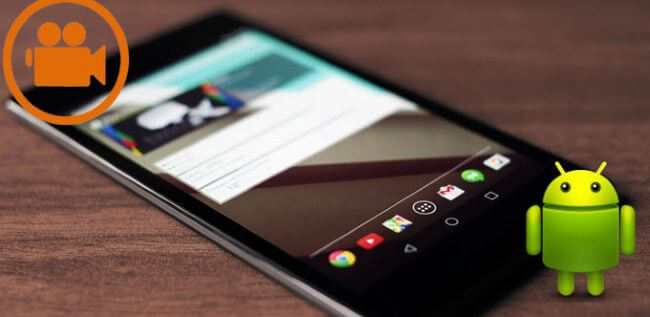 How to Record Screen Your Screen on Android Without an App?
Many operating systems have given built-in android screen recorder in mobiles to their customer's, e.g. Apple iOS, Mac and windows pcs. But mostly android phones lack this feature. Mobile users have to download the android screen recorder from the play store. Fortunately, now android has added this feature to its new OS. In this guide, we'll make you understand all the information about can you screen record on android without an app.
Built-in screen recorder of Android 11
In android 11, screen recording is the built-in feature. On the other hand, on Android 10, only Samsung, LG has this feature. In this case, there is no need to install any app and use your phone storage. Instead, you can use a native screen recorder in the following way.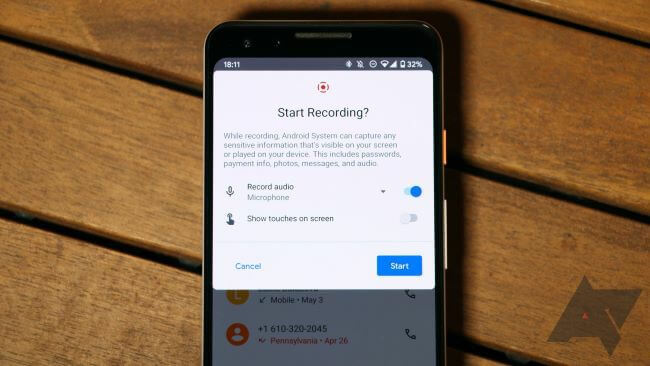 Swipe down from the top of your screen and go to the "Notification Panel", now swipe to go to the quick "Setting". Search for "Screen Recorder". It is quite similar to a camcorder. If you doubt find it on the first page, swipe left to find it.
Then, this feature will ask for permission. Select "Allow" to use it. ( For the Samsung users, you'll have to select the preferred settings further). To record any video, tap on "Start Recording".
A count down starting from 3,2 and 1 will start, a toolbar will appear on your screen, which can be moved on screen. When you want to end the recording, you can tap on the "Stop" button present on the toolbar.
These recordings appear in your gallery, and you can watch them later and can do some editing too.
How to Record Your Screen on Android 10 and Below?
If you have an android phone with no built-in screen recording feature and thinking about how do you screen record on android 10 or below? Don't fret. You can adopt different options for recording video without installing third-party apps.
Method 1: Using Google Play Games to Record Your Screen
You can record your games, voice and even your reaction in-game using the Google Play Games App. You can record in different qualities like 480p SD and 720p SD. The length of the video also depends on the mobile's space.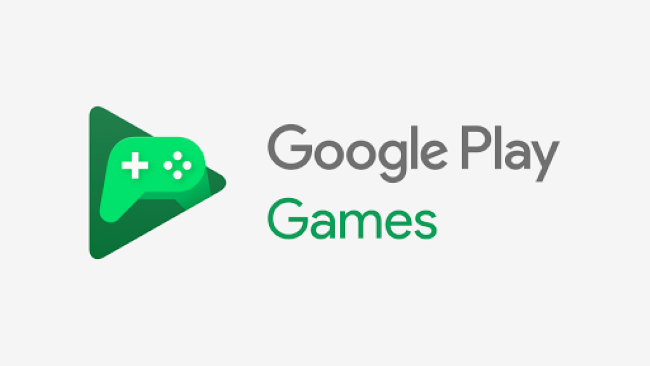 First of all, open the Google Play Games App, choose the game you want to play. Tap the Recorded Gameplay present on top of the game detail page.
Next, you have to go to the video quality setting
Now tap on Record The Game
A countdown will appear,please tap on the Video Bubble and drag it to the screen and hold it over close.
Method 2: Using the Android SDK to Record Your Screen
There is an innovative inbuilt method within your Android phones to record your display with Android SDK and android Debug Bridging System. But you are thinking How to screen record on android with SDK? So you can record your screen and whatsoever is happening on your phone with SDK. This is a new and amazing feature that is very suitable for Android 4.4 and later and easy to use.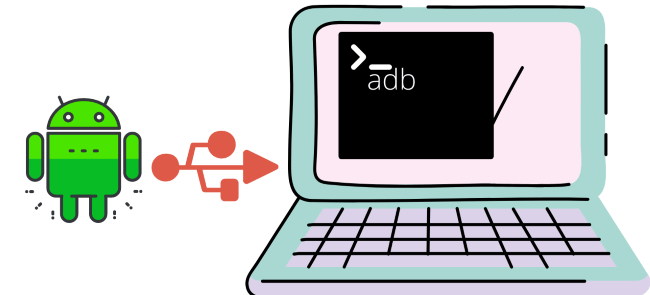 Install it from your "Android Studio Developer Tools" page.
Now, you need to refer to our Android ADB guide to set it on your computer and your android phone.
Connect your phone to your PC using the correct USB cable; ensure that your screen is locked on during this time. Now launch the command line and enter the "Following".
It will start recording your screen. Don't forget to change "Filename" to the name you are thinking of giving to your file at that moment.
How to Record Screen on Android with Third-party App?
Are you using an old version android phone which doesn't have an android 11 update? Don't worry. You can also record your android screen with third parties apps. These apps are specially designed for users who have not built up apps on their smartphones. Multiple screen recorder app for Android are available for android users; the top three highly recommended screen recording apps are mentioned below. However, when you are looking for a way to record other people's mobile phone screen, you can choose the KidsGuard Pro for Android monitor app.
1. AZ Screen Recorder
If you are looking for an ad-free, high-quality android screen recorder for your phone, AZ is the best screen recorder for android. AZ screen recording app is one of the top-rated apps with 50 million downloading and 1 million-plus review. The best thing about this app is that there is no time limit for recording video. If you are a student, you can record your complete online lecture without any interruption. Additionally, the AZ provides the option of creating a video back to screen feature, which is best for rosters and gamers. Here is the complete procedure how to record your screen on android with an AZ screen recorder.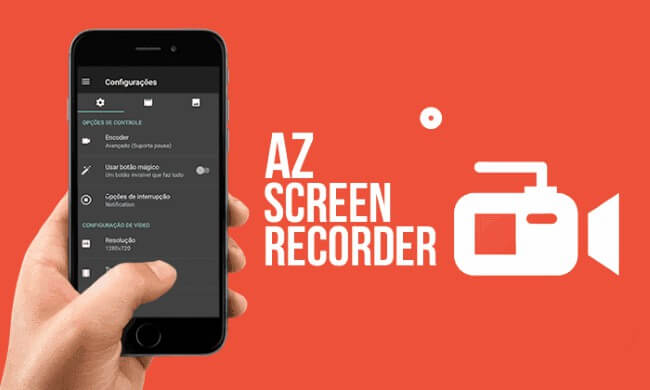 Go to the "Google Play Store" of your android, type the "AZ Screen Recording App" in the search box and download it.
After downloading, you will get the shortcut icon of the AZ screen recording app on the home page of your android cellphone.
Click this icon. You will see the notification "Allow display over another app" click on it. This will land you in a setting where you have to permit this app. Now you will see four options, Screenshot, Setting, Recording and Library.
Before starting screen recording, click on Gear Cone and make changes of your choice, such as frame rate, data, resolution of the video etc.
After saving this new setting, go to your main interface play a video that you want to record on your android. Now click on the Recording Icon, after 3 seconds, your AZ screen recording will start recording your mobile screen action.
If you got your desire recorded video, now click on the Square-shaped Recording Icon and stop it. within few seconds; your video will appear on the screen
Tap on the "Play" button to watch your recorded video
2. Super Screen Recorder
Super screen recorder aids you to record your screen, take screenshots etc. You will have to use a pop-up overlay to record any video or take a screenshot. This android screen recorder has the feature of editing the recorded videos. That's why according to people, this is the best screen recorder for android. You can also edit music, merge videos, trim clips or change videos into gifs. Super screen recorder app is giving an option to control the quality, e.g. 1080p etc. You can also manage video and audio settings, screen touches.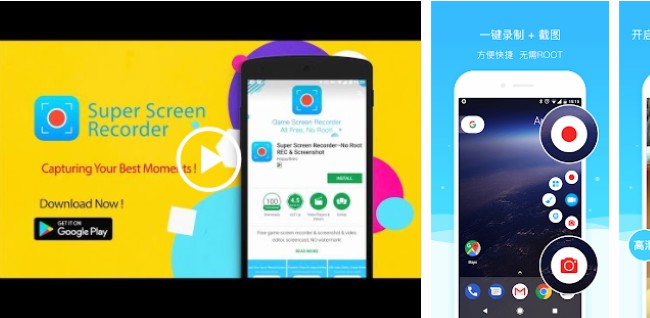 Download the "Super Screen Recorder App" from the google play store. After installing, the app will ask you for permission accessing, media photos and files. Allow it.
Tap on the app "Shortcut Icon", and you will see three videos about app setting.
Click on the right corner, if you want to change the setting, tap on the small red icon to start the recording screen
Please wait for 3 seconds, and it will start capturing your screen. Click on the icon for pausing the video or adjusting the video quality, sound etc. Again, click on the red button for stopping video recording.
Your video is saved in your desire location, go and watch !If you want to edit the recorded video, click on the video and start editing.
3. Mobizen Screen Recorder
Mobizen is one of the most used android screen recorder globally, with 100 million-plus downloads and 3 million-plus reviews. The major difference between mobizen screen recorders and other screen recorders is the "floating control bubble". Are you still confused about How to screen record on android with mobizen? Let me tell you, to start the video; you have to tap the overlay and take a screenshot and view captured media. In addition, there are multiple amazing features of the mobizen screen recorder, such as you can also pause the video, edit and share your recording with family and friends. I recommend mobizen screen recorder because it is an amazing screen recorder app for android. Moreover, you can also import it from your mobile. There are adjustment options available for the video quality and sound. Its clean recording mode improves the quality. This app has upgradation. You can upgrade to a premium subscription to remove ads, GIFs or watermarks.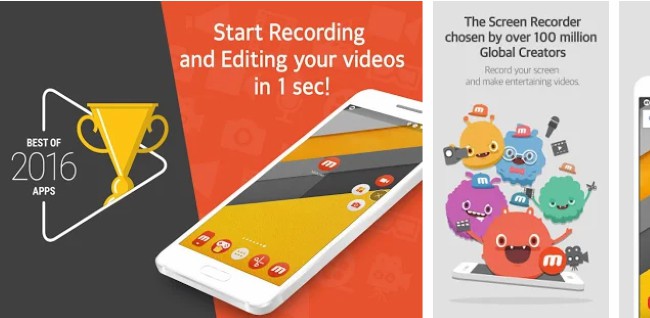 After downloading "Mobizen Screen Recorder", open it, click on free trial if you don't want to get a premium account.
Here are 3 tutorials are available on how you can record a screen on an android phone, tap the downloaded app; you will get three options, Record, Circle menu and Capture.
Click on the circle menu if you want to change the setting as per your need. After adjusting video quality, sound setting, storage path etc., move back.
Now tap on the Shortcut Icon of the app, click on "Record" and start recording.
After 3 seconds,Mobizen automatically start downloading; if you want to pause the video again, tap on the icon and pause the video.
Click on the red rectangle button when you want to stop screen recording. After stopping, this app will take a few seconds, and your recording is saved; you can watch it any time. If you want to edit or cut the video, you can click on the editing option and start editing.
FAQS about Android Screen Recording
Q1. Why does screen record have no sound?
If your screen recorded video does not have sound, it is not a mistake of the android screen recorder. Usually, this happens when you forget to turn on your microphone. So one more thing, make sure you allowed audio recording too in the setting.
Q2. How much space does a screen recording take?
It depends on the length and resolution of the video. For example, for a high-quality video 1 hour is about 40 MB file.
Q3. How do I make my screen record better quality?
It is so simple; increase the frame rate, the resolution will automatically increase.
Q4. How to Screen Record on iPhone?
iPhone has a built-in screen recording option; go to setting, tap control centre, allow screen recording app, and start recording.
Q5. Can I record someone else's phone screen?
It is impossible to record other people's mobile phone screen under normal circumstances. Only third-party monitored apps are available such as KidsGuard Pro for Android. You just need to take 5 minutes to finish the installation and setting, and then you can easily record someone else's phone screen.
Secret Screen Recorder - KidsGuard Pro for Android
Don't miss! KidsGuard Pro for Android is a monitor app that helps you record screens on the desired phone and upload the screen recording of all activity of targeting mobile. This app upload recorded screen video on an online account, and you can access this video by logging into that account. This is the perfect app for parents who want to keep an eye on their kid's social media. It is also a beneficial android screen recorder if you are a businessman , you can also check the activity of your employees.
How to Set up KidsGuard Pro for Android Secret Screen Recorder?
Step 1. Set up a valid account first, and then purchase a license to unlock all advanced Monitoring features.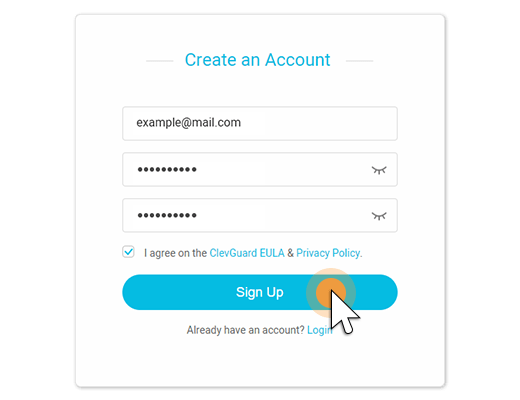 Step 2. Go to the download website page provided in the photo below to download the KidsGuard Pro for Android on your loved one's android device. After that, you just need to follow the app instructions to finish all settings to get ready for monitoring.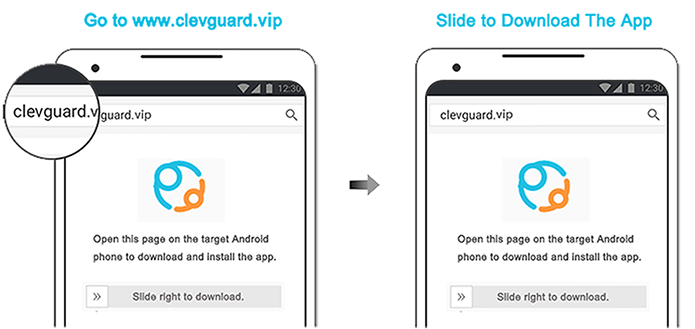 Step 3. Once the app has been set up, you can view all snapchat activities of your child or partner on the KidsGuard Pro online control panel even if they blocked you.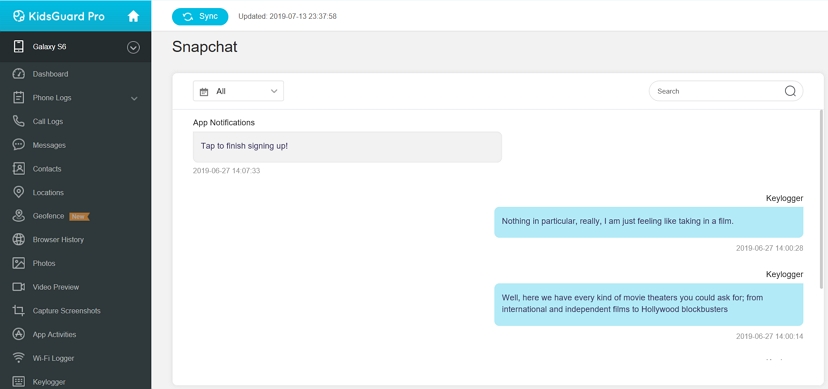 Conclusion
No doubt, screen recording is the best option for recording and saving videos for a long time. This article provides you with the best Android Screen Recorder application and detailed instructions. You can choose a suitable application that you think works well. However, if you want to find a way to record someone's screen, such as your children and your employee, KidsGuard Pro is the best choice.