The use and misuse of a smartphone depend on its users. When parents give their kids iPhones for studying and knowledge purpose, they are always skeptical whether they are misusing their iPhones. Similarly, there is always a chance of some employees misusing company's iPhones that were given for business purpose.
It is no secret that an iPhone is more secure than premium Android smartphones. Most people think that an iPhone needs to be in a jailbreak state to spy on its activities. But if you have the right knowledge, you don't need to jailbreak an iPhone for remote monitoring. In this article, we will illustrate in detail how to spy on iPhone using iCloud.
Why Do People Want to Monitor An iPhone
Even though monitoring someone's iPhone does not seem decent, it is a necessity in our daily lives. Here are the common reasons why people want to monitor an iPhone.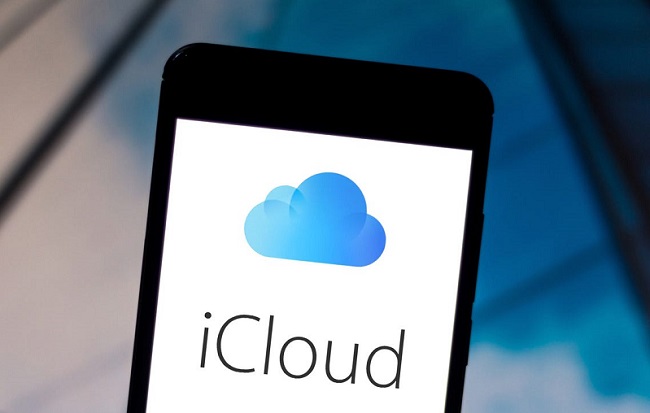 Parental Control
Internet is a dangerous place for kids. Starting from adult content and violence to bullying and scamming, your kids can get exposed to inappropriate websites very easily. Once you know how to spy iPhone with iCloud, you can monitor all the activities your kids are doing on their iPhones. That is how you can protect them from dangers and guide them on the right path.
Marital Bliss
Everyone wants to ensure that they are not getting cheated in their relationship. If your partner is using an iPhone, you can spy on his iPhone activities with an iCloud spy app. From iPhone's activities, you can understand with whom your partner to talking to and about his/her whereabouts.
Enterprise Security
There are always some employees in every company who misuse the devices the company provides them for working and business purpose. The misuse of iPhones includes unprofessional activities, leaking company's confidential information, wasting time by playing games, and sexting on social media platforms. You can keep a check on your employees by monitoring their iPhones through an iCloud spy app.
The Benefits of Not Need Jailbreak
Jailbreak is the process breaking through all the restrictions imposed by iOS operating system on any iPhone. After jailbreaking, you can modify the system as per your requirements and install apps that you cannot find on the official Apple app store. Moreover, you can adjust the settings that are generally fixed and tweak security measures as per your preference.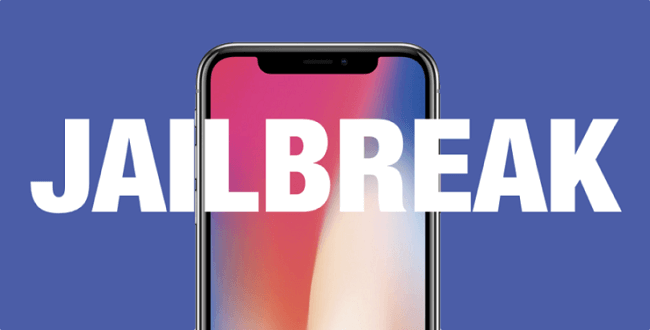 You might consider jailbreaking a good practice but it could a dangerous. Thankfully, you do not have to jailbreak to spy on iPhone with iCloud password. Here is the list of benefits of not needing jailbreak to monitor iPhones remotely.
Intact Warranty – The moment you jailbreak an iPhone, your warranty becomes null and void. The warranty of an iPhone is highly valuable as its usual repairing cost dearly. Therefore, no jailbreaking keeps the iPhone warranty intact.
Prevent Bricking – Jailbreaking an iPhone can damage or brick the device if you make a single mistake. Bricking an iPhone refers to the process whereby the iPhone stops functioning normally and even may not turn on. No jailbreaking prevent the possibility of bricking the iPhone of your target person.
Getting Updates – Once an iPhone gets jailbroken, Apple stops sending new iOS updates and security patches. Not getting updates makes your iPhone outdated, and some applications may not stop functioning properly. No jailbreaking lets the updates come as usual.
Prevent Vulnerability – No security patches make the iPhone vulnerable to hacking. Even jailbreaking makes it easy for hackers to get a backdoor entry to an iPhone without any restriction. No jailbreaking prevents an iPhone from becoming vulnerable to security attacks.
How to Use iCloud to Monitor An iPhone?
Monitoring an iPhone is achievable with iCloud. You need to have physical access to the iPhone for the process. We also give you one better way, no need to jailbreak iPhone and no software installation. What's more, it is in stealth mode.
1. The Way to Monitor Others iCloud
Take the following steps to monitor anyone's iCloud easily.
Step 1. You need to connect the target iPhone to an available Wi-Fi network.
Step 2. Go to Settings and tap on ">" icon that you will find against Apple ID.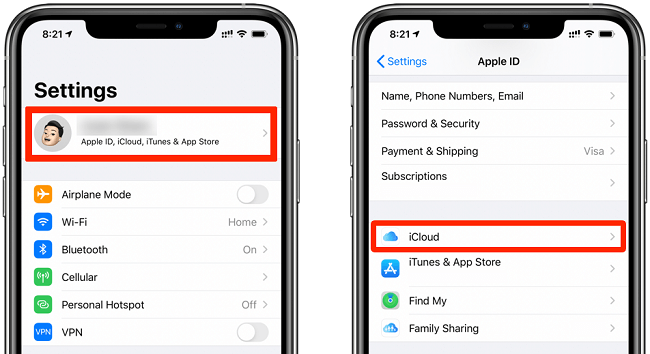 Step 3. Now, tap on iCloud option. You need to be signed in for further proceedings.
If the target person is already signed in, first sign out. Then sign in with your own Apple ID and password. However, if you know the target person's Apple ID and password, you can use them.
Step 4. Tap on iCloud Backup option. If iCloud Backup is not already turned on, turn it on.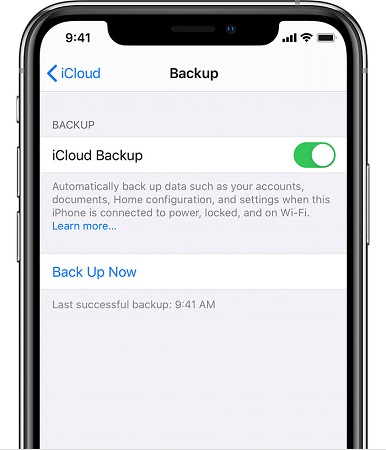 Step 5. Then tap on Back Up Now option. Make sure that you are still connected to the Wi-Fi network.
Step 6. Open a web browser on your computer or your personal phone. Visit and sign in with your or target person's iCloud account.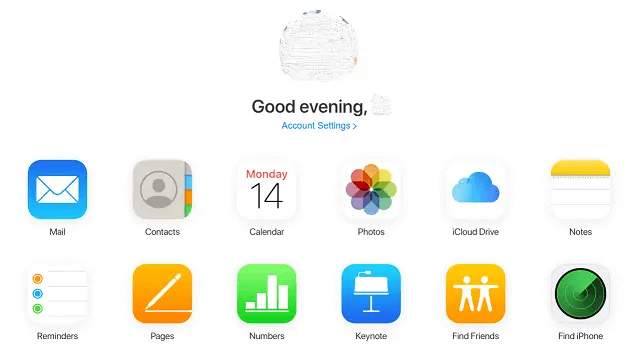 Now, you will be able to see all the backup files starting from photos and videos to chats and even call logs. You can click on them to analyze the data and spy on the target person.
2. Use iCloud Account to Monitor Others iPhone
Monitoring others iPhone can become quite easy if you an iCloud monitoring app. There are various iCloud monitoring apps available in the market, but KidsGuard Pro iCloud monitoring clearly stands out. It works undetectably.
What Can You Monitor with KidsGuard Pro iCloud Monitoring
The following are the parameters you can monitor with KidGuard Pro iCloud Monitoring.
Real-Time Location – You can know where your kid or partner is in real-time with KidsGuard Pro iCloud Monitoring. You can also check the previously visited locations with the visited time.
Photos and Videos – You can check all the photos and videos saved in iCloud instantly on the app. Moreover, you can download them for future evidence before the target person deletes them.
Contacts and Calendars – You can check the contact list of the target iPhone. If the target person uses a calendar to save important dates with notes and locations, you can monitor it with date, time, notes and locations.
Reminders and Notes – The target person can save notes and reminders for future plans. You can monitor them all and even download any attachment along with the notes.
Access iCloud Drive – Overall, you can access anything and everything that the target person has backed up on his iCloud account. You can download and export data as per your requirements.
How to Use KidsGuard Pro iCloud Monitoring Without Jailbreak
To get started with iCloud no jailbreak spy installation, you will need the following:
1. Target person's iCloud ID and password.
2. Verification code if two-factor authentication is activated.
Step 1. Register A KidsGuard Pro Account.
Sign up and create an account with your email address. Select a suitable subscription plan and make the payment for further proceeding.
Step 2. Verify iCloud Credentials
After the purchase, you will get navigated to "My Products and Orders Management" page. Click on "Setup Guide" button and enter the iCloud credentials of the targeted for verification. Click on "Continue" button.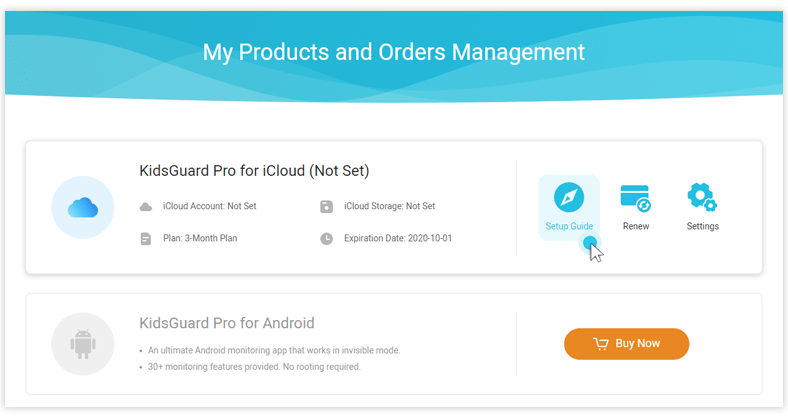 If two-factor authentication is on, you have to enter the verification code. Finally, this will lead you to KidsGuard Pro's Dashboard.
Step 3. Monitor The Target iPhone
Now, you can monitor the target iPhone remotely directly from the Dashboard.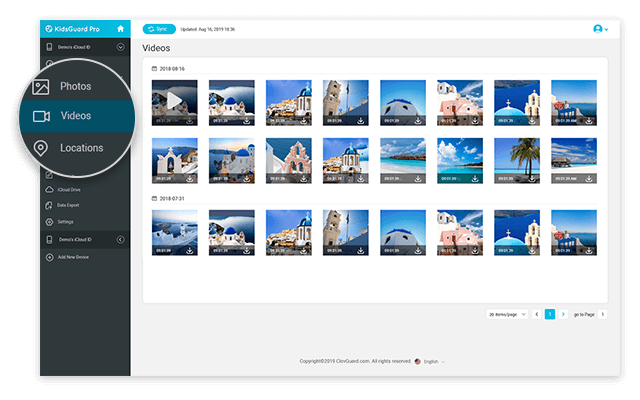 If you are opening Dashboard for the first time, it might take some time to sync all the data.
Conclusion
You can easily spy on iPhone with iCloud password using KidsGuard Pro. The user interface is easy for any user without any technical knowledge. Starting from photos and videos to real-time location, everything can be under your observation while your kids, family members, and employees use their iPhones away from you. We recommend KidsGuard Pro over manual iCloud monitoring for spying on someone's iPhone.