"Is it possible to hack cell phone pictures?"
Yes, contradictory to popular belief, the task is actually quite easy. If someone gains access to your iCloud account, they could easily download all your photos without ever laying hands on your iPhone or iPad.
Well, by the right tool, we indicate the phone monitoring applications which can track any uploaded, shared or even exchanged pictures quite easily. You can read the article below to know more about the procedures and the said monitoring apps.
How to Hack Pictures from iPhone without Knowing?
It is possible to hack iPhone photos. But the possibility depends on getting the right access and using the proper tools. Simply searching online you will get to know about iPhone monitoring apps, but making a wise descision will be tough.
It is recommended choose an application that is equipped with photo monitoring feature, and on top of that the app has to work anonymously and remotely, otherwise it defeats the purpose. So, we took the privilege of selecting the app for you, and it is KidsGuard Pro.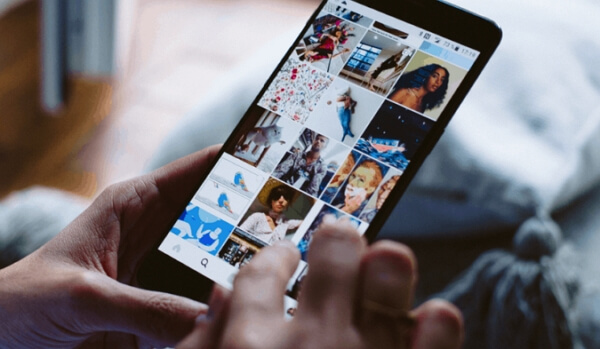 Method 1. A Creative Way to Hack iPhone Pictures without App Installation
KidsGuard Pro, iPhone pictures hacker, can easily hack into iPhone camera folders and access all the files. The app is equipped with features like;
View and monitor all the pictures even from separate albums.
Photo download will be easier.
You will be able to check the videos at the same time.
All the photos and videos come with their associated timestamps.
There is no need to install any apps or touch the iPhone to hack photos.
Using KidsGuard Pro is a Piece of Cake
The photo monitoring procedure implemented by KidsGuard Pro is straightforward. It can be easily executed, and professional knowledge is not required. Here's how to hack iPhone gallery with 3 steps.
Step 1: First, register with KidsGuard Pro using your email ID. You also need to purchase the app for access to advanced features. Then select the OS of the target device and proceed.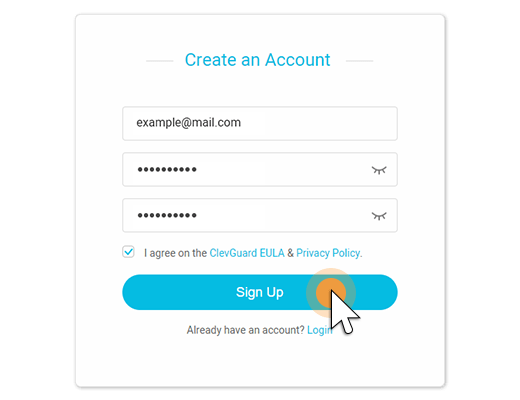 Step 2: Then, enter the iCloud ID associated with the target iPhone. After that, click "Continue" and KidsGuard Pro will verify the details. You will be directed to the web control panel. If there is two-factor authentification enabled, you need to get the verification code.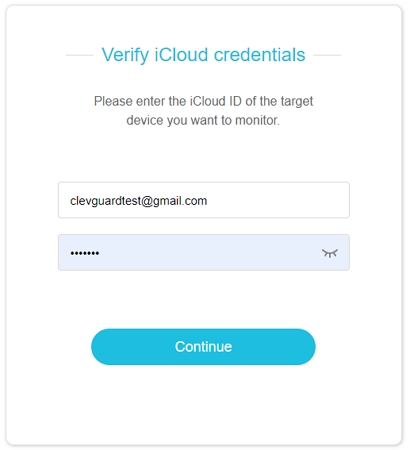 Step 3: In the web control panel; all the data gathered from the target iPhone will be available for checking. Here, iPhone photos and other data will be visible.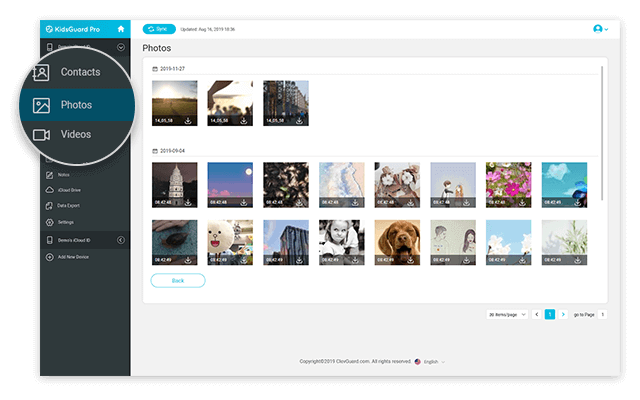 This is how to remotely hack an iPhone to view the pictures. Just remember that first-time data sync will take a much longer time.
Besides this way on how to hack iPhone pics, KidsGuard Pro can hack iCloud photos effectively without touching the target device.
Additional Features to Help You Effectively Monitor iPhone
KidsGuard Pro is a multipurpose application, equipped with a lot of other features other than hacking iPhone photos. Let's take a look at them.
The app will track the GPS of the target iPhone in real-time and show location history.
You will be able to access Calendars, Reminders, Notes, and Contacts of the target iPhone.
Real-time data sync is available.
The app works in stealth mode without letting others know about it.
Every iCloud Drive files will be accessible to you.
This app is compatible with iOS 16 and higher versions. Updates never stop.
Method 2. Hack iPhone Photos without Jailbreaking
If your target ones have no habbit to backup photos from iPhone to iCloud, it might be little effective to use the iCloud monitoring app. KidsGuard Pro, however, is always the best solution provider so that KidsGuard Pro for iOS, best iPhone/iPad tracker, is here.
It requires no jailbreak. Besides hacking iPhone pictures, its features are richer. You can see all text messages received, sent and deleted. Call history on iPhone can all be achieved with detailed contacts information. Monitor all activity on social media apps like WhatsApp, LINE, Viber, Kik,etc. Safari search history and bookmarks can be got.
How to Monitor Whole iPhone/iPad with KidsGuard Pro for iOS
Simple operation is always the requirement for KidsGuard Pro themselves. iOS version has no exceptions. Only 3 steps below you can access iPhone pictures. Let's start.
Step 1: Choose your suitable plan.
Step 2: Download the app on computer and connect target iPhone with it.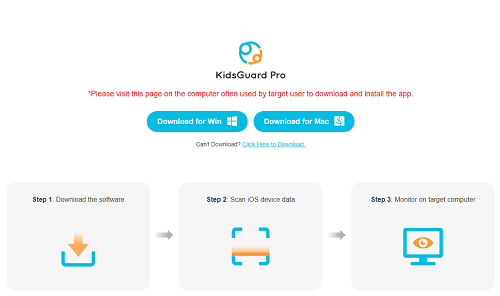 Step 3: Get all iPhone photos as well as other data on it.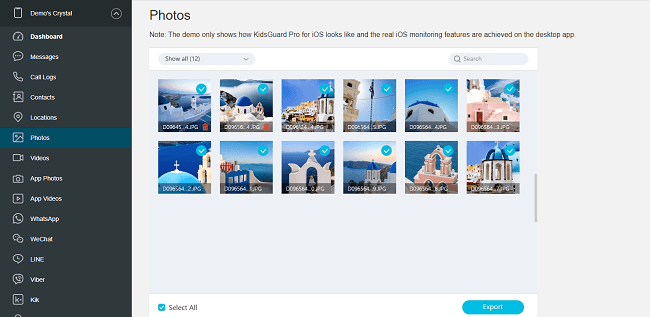 In a word, KidsGuard Pro is the best app we have ever seen on how to hack iPhone photos remotely. Whenever there is a new image generated from the iPhone, you will be able to view it remotely on KidsGuard Pro's online panel. If you are interested in iPhone hackig, don't hesitate.
NOTE:
KidsGuard Pro is a great app, designed for both iOS and Android devices. If you would like to hack photos remotely on Android phone. Then you shall not miss best Android monitoring tool, KidsGuard Pro for Android.
Also Read: How to Hack iPhone Camera
Honestly, it is not an easy task. First of all, the iPhone is one of the most secure devices in the world, and the manual method used by hackers is way too complicated for a regular person. What's more, this behaviour can be easily detected by the iPhone owner.
How Can We Hack into Other People's Phone's Camera?
We can trick the iPhone camera remotely using a few specific applications. These apps take advantage of NFC and Wi-Fi connection to spy on iPhone. So, if you connect to the same Wi-Fi network to upload files directly to the cloud to share photos using DLNA or to get remote access.
For the latter part, the device provides remote Viewfinder and Mobile Link Modes and makes an encrypted access point with open access.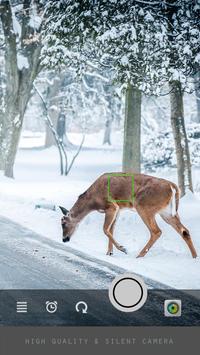 Here we have provided a list of applications that can give you answer on how to hack iPhone camera.
Way 1. iWep Pro
iWep Pro is one of the best apps to hack the iPhone camera. The use of this app is straightforward and it helps to crack the Wi-Fi passwords. The simple interface of the applications makes it useable for everyone, and it is available in the App Store.
Way 2. SpyVid
Another great app is SpyVid. The app has a special function that enables you to record videos without notifying anyone in the vicinity. As you are recording video, you can activate "SpyVid Mode".
Then, you can play games or do anything on the phone as the app works in the background. You won't be able to locate the app even from Task Manager. This is one of the best available apps for the moment, and it is available in the App Store.
Way 3. Security Cam
Security Cam is another video monitoring app that will allow you to record video from your smartphone or tablet. One of the secret functions of the app is called Motion Detection Mode.
If there is any motion in front of the camera, the app will detect it immediately, and you will be notified, along with an attached video clip. The sensitivity can be changed from the settings.
You may also want to read: How to Hack Android Phone Camera Remotely
Conclusion
Hence, you will be able to access the iPhone photos anonymously but only with an excellent iOS device monitoring app like KidsGuard Pro for iCloud, the main procedure of which is excellent, effective and can be easily implemented. If your goal is to hack the iPhone camera itself, then you have to use different apps. A list of such applications is also provided.