Question: Do you know how to see private facebook photos?
Facebook has come up with strict privacy settings in order to protect the privacy of every account holder. Using these settings, users can make their accounts "Private".
So, it will be impossible to see private photos on Facebook without the help of some professional tools.
To make it easier for you, we've come up with this comprehensive post setting out a list of the top 6 methods. Keep reading to learn how to view private Facebook photos without being friends.
Top 6 Ways to See Private Facebook Photos
Effectiveness:
KidsGuard Pro for Android is, without a doubt, the best Facebook photo viewer by far. It is the app used to see other people's Facebook photos, profiles, or chats even they alter privacy settings.
Not only that, you can also take advantage of the automatic screenshot feature to see someone's activity on Facebook. The great thing is that they will never come to know about it. You're also able to access their hidden photos without being friends.
What Makes KidsGuard Pro the Best Facebook Private Photo Viewer Online:
Works in 100% stealth mode once installed. No chance of detection.
Quick and easy setup. 5 minutes only.
Monitor Facebook in real-time.
Provides full access to view private Facebook profile information.
Check data remotely via its web-based control portal.
Track other social media platforms such as WhatsApp, Instagram, Instagram and more.
Monitor video apps YouTube and TikTok.
Record everything in target phone: record surround, record calls, record phone screen, and so on.
Access target's phone camera to take photos by their camera.
Track keywords you set up and get alerts when they search for them.
How to View A Private Facebook Account
As mentioned that KidsGuard Pro for Android is easy to operate. The app is readily available online and once you have access to the target device, you can immediately download and install it. The detailed steps on how to hack private Facebook photos are displayed below.
Step 1: Create an Account
You should register an account with KidsGuard Pro. Then, you can select a pricing plan that works best for you. You can click the button below to get started.
Then download this Facebook picture viewer from www.clevguard.net with the browser of the target device.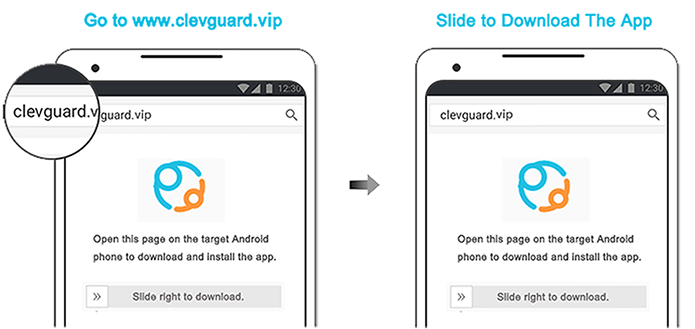 Step 2: Install Best Facebook Private Profile Viewer on Target Phone
Tap on the downloaded APK file and begin the installation of KidsGuard Pro app. After completing the installation, log in to your account and type the basic info.
Then, the on-screen setup wizard will be launched and you have to configure the device by providing the necessary permissions.

Step 3: Start Viewing Private Facebook Photos Online
Now, you can leave the target device and sign into KidsGuard Pro online dashboard throught your own device. You will be able to monitor all the activities happening on the target device.
From Phone Files > Photos, you can view Facebook hidden pictures in the corresponding folder.

From Social Apps > Facebook & Messenger, you can watch private conversations, app notifications and automatic screenshots here.

From Phone Files > App Activities, you can check Facebook activities and other installed apps on the target device.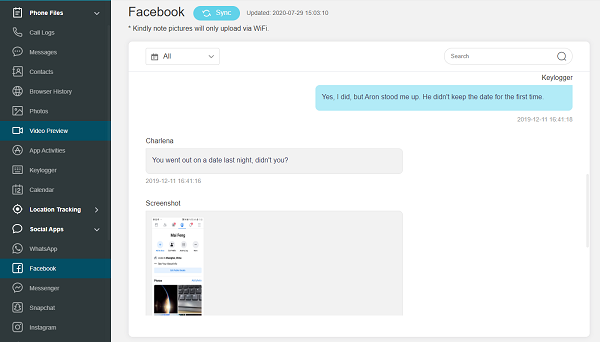 This is the most effective Facebook private pictures viewer if you are looking for an easy way to do the job. Using KidsGuard Pro for Android won't require you to get Facebook account password, and you can monitor Facebook without others knowing. There are other ways to do the same. They may not be as effective but you can have a look.
NOTE:
KidsGuard Pro parental control app supports Android and iOS devices. Here we will introduce KidsGuard Pro for Android in detail including its features and installation steps.
If your target person is an iOS user. You can click the "View Demo" button to know more features about KidsGuard Pro for iOS.
Way 2: View Hidden Facebook Photos with PictureMate
Effectiveness:
Another popular Facebook private profile viewer is PictureMate. It is a Google Chrome extension that helps you look at Facebook pictures that are private.
It should be noted that you won't actually be able to view someone else's Facebook profile but you can easily view the photos in which that particular user is tagged. Nonetheless, if you want to try this Facebook hidden photo viewer, follow the steps below.
How to View Private Facebook Posts Without Being Friend
Step 1. Open Google Chrome on your computer and search for PictureMate.
Step 2. Click Add to Chrome to download it.
Step 3. Once installed successfully, go to the target Facebook user's profile page you want to view the hidden photos.
Step 4. Click on PictureMate icon on the top right of the address bar.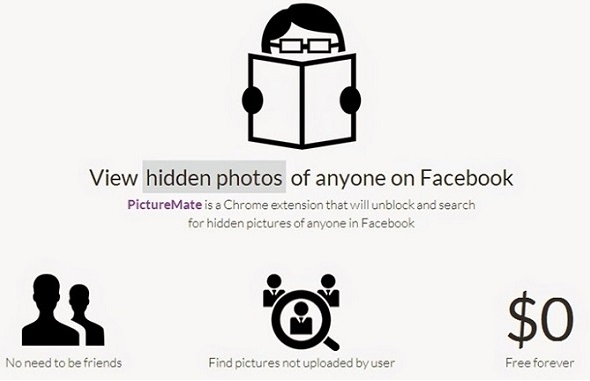 Way 3: View Private Facebook Photos via Source Code
Effectiveness:
This method is quite different from the previous ones and comparatively difficult too. But it can help you to view private Facebook photos. In order to do that, you have to get the target account and use an internet browser to view the source code. Here is how to use this private Facebook photo viewer.
Step 1. Open the Facebook account and right-click on it. A drop-menu will appear and click on "View Source Code" option.
Step 2. Immediately a page containing all the source code will open, click on the page and then tap "Ctrl + F" on the keyboard. A blank box will appear on the top of the source page.
Step 3. In this black box, you have to type the codes provided below one by one. You are not required to use all of them, start from the beginning and keep entering until one of them works and you get to see private Facebook pictures on the screen.

Poke-_target=
Profileid="
Profileid=
Profile_id:
actorIDs:
data-referrerid=
data-profileid=
profile_id":
feed_subtitle_
actorid:
ownerid:
author:
Way 4: See Private Facebook Photos using Findmyfbid
Effectiveness:
Findmyfbid is a website that help you get Facebook user ID to see Facebook private pics. You just have to open this website, and then:
Step 1. Paste the target Facebook personal profile URL in the box and click on Find numeric ID button. It?should look?something like this: https://www.facebook.com/facebook_id.
Step 2. Now you just have to wait for the website to provide you with the Facebook owner's ID.
Step 3. Open any browser you prefer and paste the following: https://www.facebook.com/search/facebook_id/photos-of.
Way 5: Become a Facebook Private Profile Follower
Effectiveness:
The easiest way to view facebook hidden post vieweris to submit a follower request. Once approved, you will be possible to see whatever that account posts.
If you were a friend of the Facebook private account owners, then you're halfway there and they are likely to approve it.
If you're trying to follow a stranger, things can get tricky as some people tend to not approve follower requests from people they don't know.
In that case, sending them a courteously worded request may be helpful. Remember to explain why you would want to follow them and be friends with them on Facebook, you to have similar interests, etc.
Be prepared to wait a bit as many people do not check their Facebook accounts on a daily basis and it may take a day or two to realize your request.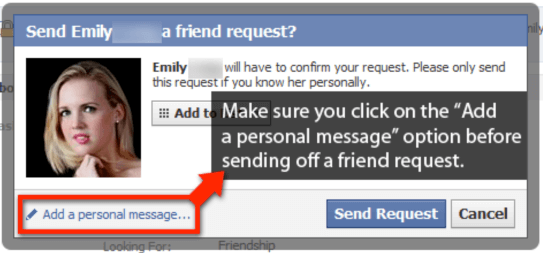 Way 6: Try to Login Someone's Facebook Locked Profile
Effectiveness:
Another method to view private Facebook posts without being friends is to change the password, so you have a chance to get the target device or the person's email.
Step 1. Go to Facebook login page on your web browser or app.
Step 2. Enter the username and click "Forgot password?".
Step 3. There, you can choose to use their email or SMS to reset their password. Do not delete the request sent to their email or message app, otherwise they will know someone is trying to get into their account.
Step 4. Log into the person's private Facebook account using their new login details.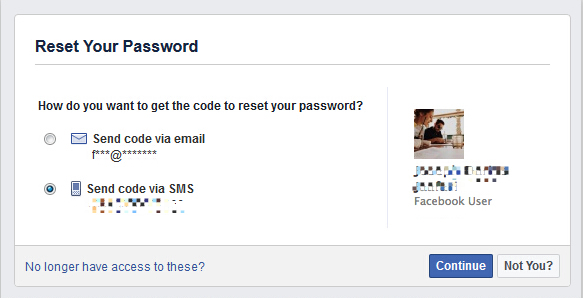 Conclusion
We know that it is difficult to view private Facebook photos due to its strict privacy settings. This is the reason an effective Facebook private photo viewer is required that is capable of breaking through that security with ease.
For this purpose, KidsGuard Pro for Android is recommended out of all the other alternatives. It is highly advanced and comes with lots of high-end features. You can easily keep an eye on your loved one's activity on Facebook without being friends and without being detected.