Sometimes someone informs you that he or she has sent you a message on Messenger but you do not find it in your inbox. In such a scenario, you definitely want to know how to find hidden messages on Messenger and where they go. Fortunately, you can easily do that  by using convenient methods and on any of your devices.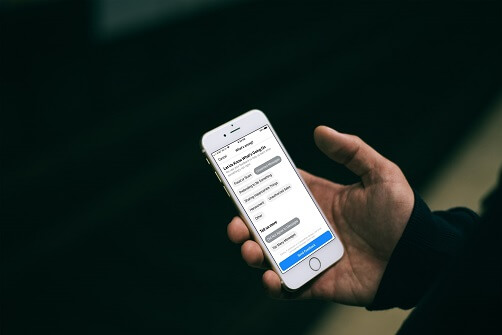 We have done the research and come up with the solutions so that you will be able to understand how to find hidden messages on Messenger.
Part 1: Why Some Messages are Hidden on Messenger?
Facebook notifies you when you receive a message on Messenger from someone who isn't one of your friends. However, the social media platform doesn't do this for every communication you get from a buddy who isn't on Facebook. Facebook will store the communication in a secret vault if it determines that it is spam.
So the reasons behind why some messages are hidden on Messenger are quite few that can keep you free from distraction and being spammed.
Facebook Messenger hides the messages that the algorithm detect as spam.
You remove someone from Messenger and he/she is not on your friend list.
You may not want to proceed with such people so their messages are  shown as message. requests which is hidden in the message request section and not in the inbox.
Part 2: How to Find Hidden Facebook Messenger Messages?
1. Find Hidden Messages on Browser
Finding your Facebook message requests and filtered messages in a web browser is the simplest way to check your concealed communications on the desktop.
The procedures listed below can be used to search for these hidden messages on Facebook's desktop edition.
Go to Facebook and click the Messenger button in the top right corner.
At the top of the Messenger menu, choose Options, which resembles three dots.
The Options button in the Messenger window.
From the menu, pick Message Requests.

Pick a message from the list of messages, then select Reply to start a dialogue or Delete to cancel the request.
To check for spam, choose See All in Messenger.
2. Find Hidden Messages on Android
Use the instructions below to find hidden messages on the Facebook Messenger app for Android.
Open the Messenger application.
In the Chats window's upper left corner, tap your profile image.
Decide on Message Requests.

To view message requests and communications designated as spam, choose You May Know and Spam, respectively. Messages can be accepted or deleted.
3. Find Hidden Messages on iPhone
To search for hidden messages on the Facebook Messenger app for iOS, follow these steps.
Tap your profile image in the upper-left corner of Messenger when it's open on your phone.
Decide on Message Requests.
To view filtered messages, tap Spam.
Select Accept or Decline to authorize or hide message requests when they come in.

Facebook will transmit a new message from this person as a message request if it determines that you know them based on relationships with your current friends. Facebook sends messages to your spam folder if there is no indication that you know the sender.
Part 3: How to Track Other's Hidden Messages Secretly? - With KidsGuard Pro for Android
1. How to Set up KidsGuard Pro for Android to Track Hidden Messages on Messenger?
Step 1: Create a KidsGuard Pro account
Click the Monitor Now button and enter your valid email address to create a KidsGuard Pro account.
Step 2: Get the KidsGuard Pro app and install it
After successfully downloading the Android tracking software, you will be sent to the My Products and Orders Manager page. Then, on the target Android smartphone, tap the Setup Guide icon and follow the on-screen instructions to complete some critical configurations.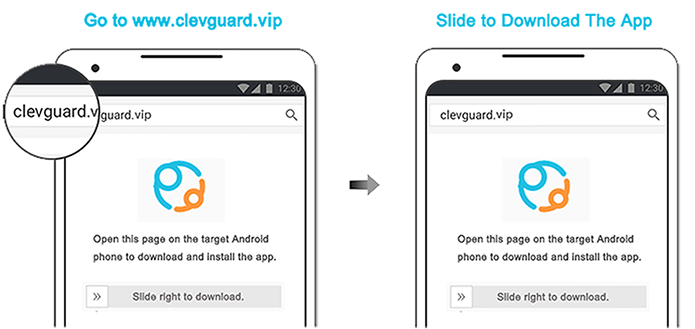 Step 3: Verify your settings and start monitoring the target Messenger account
After installing and setting the programme on the target phone, go into your KidsGuard Pro account on our website. If everything is installed successfully, you'll see the device and its data. Go to Dashboard to see the phone's Messenger activities and statistics.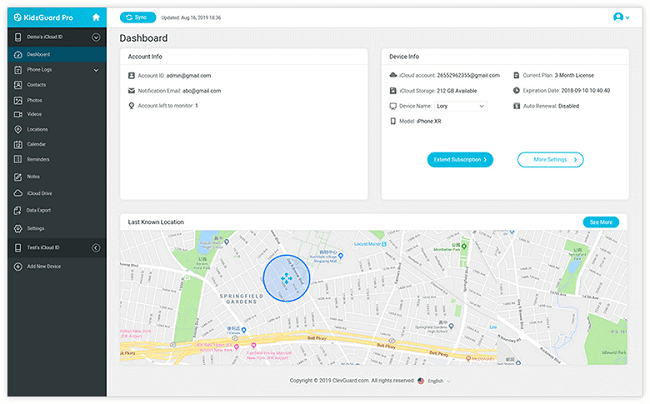 2. Advantages of KidsGuard Pro for Android to Track Hidden Messages on Messenger 
KidsGuard Pro for Android can immediately track the hidden messages on Messenger because it takes screenshots and Keylogger when the person uses applications like Facebook.
As a hidden phone tracker, it silently collects all the hidden Facebook Messenger information.
It also tracks all the social Facebook notifications that give alerts about message requests and hidden messages of Messenger.
Real time live screening of the target phone is also helpful in visiting the message requests and seeing the hidden messages using KidsGuard Pro For Android.
You can also get alerts about hidden Facebook Messenger messages if you have used sensitive term functionality of KidsGuard Pro for Android and also set up sensitive terms and receive real-time notifications.
Part 4: How to Find Archived Messages on Messenger?
Once more, you can carry out this action using a computer or a phone.
Using a computer
Return to the Facebook Messenger homepage and select the top-left circle with three dots.
Click on Archives of Chats.
Navigate to the "Archived chats" page.

You can view all of your archived chats by flipping the left sidebar. To view the conversation, simply click on any of them. However, keep in mind that if you send a message, the chat will return to your primary inbox.
By moving your mouse over a chat in the left sidebar, selecting the three dots icon, and then choosing Unarchive chat, you can also delete a chat that has been archived.

Using a mobile phone

Both iPhone and Android devices can use this.

Tap your profile image in the top-left corner of the Messenger app once it is open.

Choose Archived chats from the list of available options.
With the other app settings, "Archived chats" can be found.

You'll see a list of every conversation you've ever recorded. You can access them, read them, and even send messages, but doing so will return the chat to your standard inbox.

A chat can also be deleted by tapping and holding it, choosing Unarchive from the list that displays, then releasing your finger.

Part 5: What is Message Request on Messenger?

You will get a message request if someone messages you on Facebook but you are not linked with them. You can communicate with the person who sent you the message and view any media they sent you by replying to their message request.

Message requests have the advantage that you can either read them or delete them without ever informing the sender. Requests for messages on Facebook don't have read receipts, thus they won't display when viewed.

Since unconnected users can no longer call you or see your online status until you respond, message requests are now much safer and route messages to a specific folder with safety and privacy protections.

So the benefit of having message requests is that the Facebook Messenger messages from the people who are not in your friend list remain hidden until you open them and accept their request and add them to your network.

FAQs about Finding Hidden Messages on Messenger

1. How to Unhide Messages on Messenger?

You can unarchive a chat by searching for the person's name and sending them any message from the chat to make it visible again. You may do this on the Messenger website and app, as well as the website and app for Facebook.

2. How to view secret conversations on Messenger?

Open the Messenger app to see private discussions. Tap the Edit button in the upper right of the Chats. On the top right, select Secret. View the previous messages that were sent and received by choosing the person's name.

3. Does the sender know their messages have been hidden?

The senders may know their messages have been hidden. However, you can keep them unaware of this. Don't launch the Facebook Messenger app when you first get the message; instead, use Flight Mode. Open the app after that to read the new message covertly.

Conclusion

Now you know how to find hidden messages on Facebook Messenger, you can easily understand that they are made hidden by the Facebook algorithm to provide the users with maximum convenience while connecting with the people who are not in their friend lists. The interesting aspect of hidden messages is that you can easily keep track of hidden messages of a Messenger by using tracking software like KidsGuard Pro for Android.