Question: Can I recover permanently deleted messages on Facebook?
If you delete a conversation on Facebook, it gets removed permanently. This is a private function implemented by Facebook.
It's good for protecting privacy, but it becomes a burden once you have mistakenly deleted something. So, you might think that it is impossible to recover what you have lost, which is not true. These deleted Facebook messages can be recovered using the methods in the article below.
Let's check out how to recover permanently deleted messages on Facebook Messenger.
What to Know First?
If you are wondering how do I recover permanently deleted Facebook Messenger messages, the good news is, there are ways about seeing deleted messages on Messenger, but some conditions need to be met.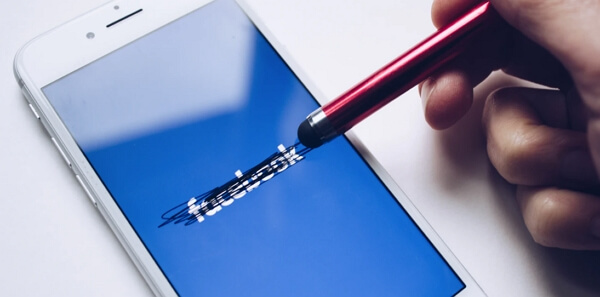 If you have archived the Facebook messages before deleting them, then you will be able to recover them.
You can also recover deleted messages from Facebook Messenger if you can download your Facebook data. A copy of it should be there.
Lastly, you can use the keylogger app to read the deleted Facebook message. A keylogger app is used to record keystrokes. So, even if you have deleted it. The record is still there, which means you can recreate the message.
Based on these we can find some methods to recover Facebook Messenger deleted messages. These are all very effective methods, and the procedure is elaborated below.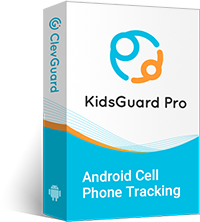 An Array of Amazing Features
Track cell phone location in real time and view location history
Check all incoming and outgoing calls & SMS
Spy on social media apps like WhatsApp, Instagram, Snapchat, Facebook, Viber, Discord, Skype and more
Remotely access the files on the target phone, like contacts, photos, call logs, etc.
Best recorder to capture phone screenshot, record phone calls, and record phone screen without knowing.
Set geofence and keyword and get alerts when matched.
Check all data on target phone online or download and sync them to your phone.
Way 1: Unarchive Deleted Facebook Messages on Messenger
The Archived is a feature on Facebook Messenger. If you archive a message, then it will stay hidden and it won't get deleted permanently.
If you swipe left on Messenger, then you will have access to this feature. On the iOS device, this feature is called 'Hide Chat' but on Android, it is called 'Archive'.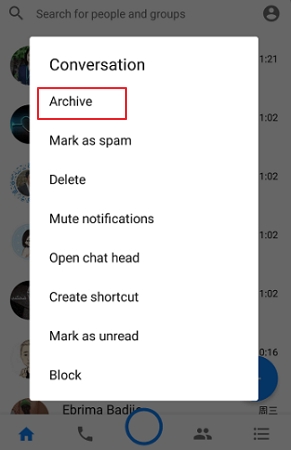 So, if you have archived a message, then it will still be there even after you have deleted it. You just have to 'Unarchive' it. Only then, it will be back in the conversations again.
Here's how to retrieve deleted messages on Facebook Messenger.
Step #1: Tap on 'Messages' under 'More'.
Step #2: Then, tap on 'Archived'.
Step #3: Locate the name of the contact and tap on 'Actions'.
Step #4: Select 'Unarchive'.
FROM THE EDITOR:
Unfortunately, the success rate of this procedure is not great. Not a lot of people know of this feature and the messages have to be archived beforehand, which doesn't happen when you delete something accidentally.
Way 2: Using Facebook's Download Your Information Feature
Downloading Facebook data may help you to recover deleted messages. When you delete a message, it gets deleted permanently from your mobile. But Facebook keeps that message on their server for an unspecified amount of time.
So, if you can download Facebook data; then you might be able to recover the deleted message.
Here's how to recover permanently deleted messages on Facebook Messenger.
Step #1: On the Facebook page, tap on the 'Down Arrow'.
Step #2: Choose 'Settings & Privacy' and then click on 'Settings' -> 'Your Facebook Information'.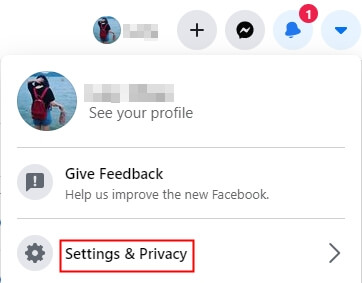 Step #3: Select 'Download Your Information' and click on 'View'.

Step #4: At the top of the page, you will get the option to choose the format of the downloaded info.
Step #5: Select the messages that aren't checked off. Now, you just have to choose 'Create File' to begin the download. You may be asked for your password. Once the download is finished, the data will be delivered via email.

FROM THE EDITOR:
In fact, this method itself is not reliable. There is a chance you might get lucky, but there is no certainty. This is a time-sensitive procedure. If you are late, then you won't get anything. In this sense, it may not be an effective way to recover deleted messages on Facebook Messenger.
Way 3: Read Deleted Messages on Facebook Messenger using Keylogger
The previously detailed methods might be not quite up to par. But if you use a professional keylogger app, then you will be successful. As the name suggests, a keylogger app records whatever you type, even if you delete the message, you still have the keylogger record.
Therefore you will be able to create the message again. The best keylogger app definitely belongs to KidsGuard Pro. Using the advanced Facebook keystroke recording feature requires you to install KidsGuard Pro on the cell phone in advance.
Here is the step-by-step guide to see deleted Facebook messages with KidsGuard Pro.
Step #1: Get your own KidsGuard Pro plan and account.
Step #2: Have KidsGuard Pro (Android Version) on your target device.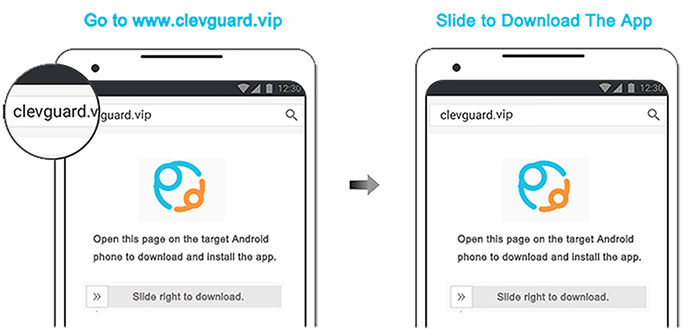 Step #3: Log in to KidsGuard Pro
After that, you can log in to its official website and click on Social Apps > Messenger and check the chat history. Like the image shown below.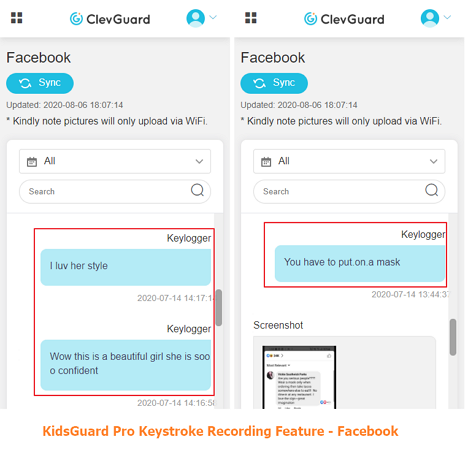 Besides, you can also take advantage of the screenshot capturing of KidsGuard Pro to see the deleted messages on Messenger. The screenshots will automatically happen when Facebook/Messenger is in use and the cell phone is connected to Wi-Fi.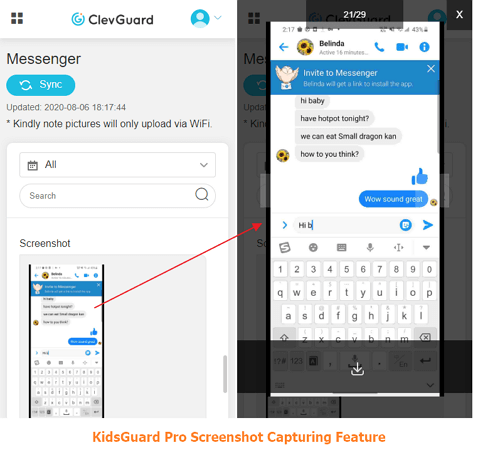 KidsGuard Pro is ideal for viewing Facebook messages.
Remote viewing capability
24/7 keystrokes recording
Support Facebook, Facebook Lite, Messenger, Messenger Lite and other popular social apps, like WhatsApp, Instagram, Snapchat, Discord, etc.
Also monitor Facebook activities, notifications, posts, etc.
Real-time tracking
Using KidsGuard Pro will get you guaranteed success. The app is flawless. It will receive Facebook Messenger data remotely. You can use it on your own or cheating spouse's or your child's phone to see deleted messages on Messenger/Facebook.
Also, KidsGuard Pro supports other features except monitoring Facebook:
Listen to phone surroundings.
Record phone conversations.
Track location in real-time and get location history.
Browsing target phone's browsing history.
Read text messages to know what and who you or someone is talking
Record phone screen to remain all details on the phone.
Conclusion
Due to privacy reasons, Facebook removes all the deleted messages permanently. We have introduced a few ways to retrieve the messages. The success rate of these methods varies from person to person. You can go for the method you need. For those who wonder how to see other's deleted Facebook messages, don't miss KidsGuard Pro keystroke recording app.