As number of users increased, Facebook tightened its security on its app, website and of course on the profiles. Usually, when you look at someone's Facebook profile, their personal information is visible. But when you look at a private profile, no such information can be found.
This is a decision taken by the account holder and they have changed the privacy settings as per their liking. If you are curious about how to view private Facebook profile, the article below describes 4 specific ways to help you get the details. Have a read and you will be able to do it too.
Way 1: How to View Private Facebook Profile with KidsGuard Pro
It's not easy to view private Facebook but you can make good use of a professional 3rd party monitoring app. This way you can keep a constant eye on this particular profile and looking for unprecedented access to all the data, messages, photos, and contacts on the profile. You will find numerous such app if you search for them on the internet but according to price, performance, and accessibility; we found KidsGuard Pro Facebook viewer to be the best among all the others.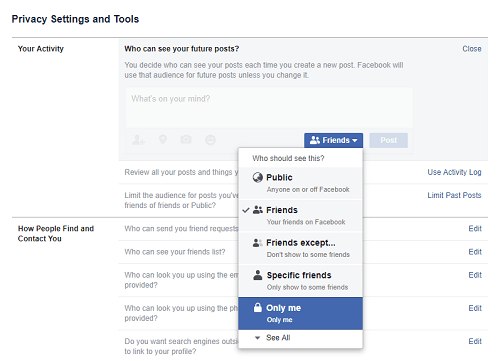 What Can KidsGuard Pro Do in Viewing Private Facebook
You will get a lot of advantages if using KidsGuard Pro for Android to view private Facebook account. First of all, there is no need to know the Facebook account and password. Secondly, the target user will never know you are tracking their account because the app runs invisibly in the background. Lastly, you can have a remote access from the online dashboard without accessing the target device. What you can check via KidsGuard Pro includes social apps, media files, call logs, locations, etc. And in terms of viewing Facebook account, you can do the following:
1. View Private Facebook Posts
KidsGuard Pro will automatically capture the screen and upload it to online portal when the target is currently using Facebook and there is Wi-Fi connection. This comes into great use to view what the target is posting, what they are browsing, who they are contacting with, etc. The screenshots get deleted automatically after the successful upload. This will not take up memory or let the target user discover.
2. Check Facebook Messages
It will available for you to see private Facebook messages sent and received associated with the private profile. This is enabled by KidsGuard Pro's keylogger and app notification feature. Not only the inbox messages but chats on Messenger app can also be monitored, along with time stamp and sender name.
3. See Private Facebook Photos
You will also be able to view Facebook private photos and videos saved from Facebook on the target device. Kindly note this feature is only available under Wi-Fi network to avoid excessive consumption of cellular data and battery of the target device.
4. Monitor Facebook Screentime
KidsGuard Pro for Android is equipped with a feature known as App Activities. This feature will show you how much time has been spent on Facebook on a daily basis.
Steps to View Private Facebook Profile with KidsGuard Pro
Being powerful in spying is not enough; the app has to be easy to use. That will make the app is accessible even to the average users. Keeping that in mind, KidsGuard Pro provides the users with the simplest setup and installation method, making them able to view hidden Facebook profile with ease. So, let's have a look; how to see private Facebook profiles using the app.
Step 1: So, to begin with, you need to create an account with KidsGuard Pro and select a suitable pricing plan.
Step 2: Then, move on to getting hold of the target device and visit www.clevguard.net. You will see the option to download KidsGuard Pro Assistant, tap on it.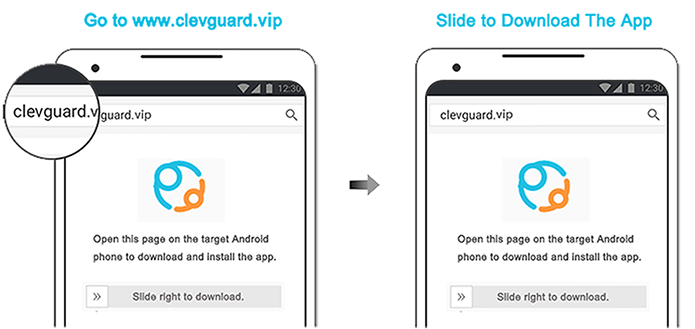 Step 3: After downloading the app, tap on the APK file and initiate the installation. Then, you have to log in to your account and provide the necessary information and permissions for accessing data. The installation wizard will be launched and guide you through the process. After completing the configuration, the app icon will disappear from the Home screen soon.

You can also delete the APK file from the download folder and clear browser history, it will help to hide the app from the target user.
Step 4: Now, let go of the target device and log in to the web control panel of the app from any other device. You will be able to view all the details related to that private Facebook account after clicking on "Facebook".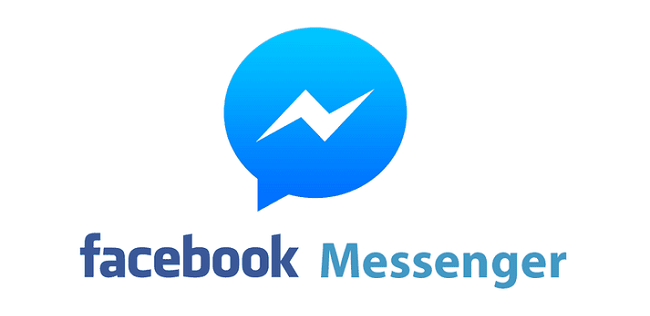 This is the most effective way to view private Facebook posts and messages. So, you are better off using KidsGuard Pro. But there are also other methods and they are detailed below.
Way 2: View Private Facebook Account Using Social Engineering
This is method will not exploit your programming skills but psychological skills. Well, this may sound like cheap exploitation of someone's psychological weakness but this can provide you temporary access to someone's Facebook account if you are unable to find other ways.
By the way, this access will be temporary and the said technique is called Social Engineering. You can send them a friend request, this will provide you with details about the said account, temporarily. These will be basic info, work info, education, and friends etc.
Way 3: Using PictureMate
This is quite different from what you have experienced previously. PictureMate is an extension for Google Chrome and you can use it to view someone's Facebook without even adding them. We know, it sounds like an exceptional tool. So, let's have a look at how to use this to your advantage;
Step 1: So, visit the official website for PictureMate and install the Chrome extension.
Step 2: Now, restart your Chrome browser and log in to Facebook.
Step 3: After that, simply search for the photos of the target and all the photos of the target will be visible via PictureMate.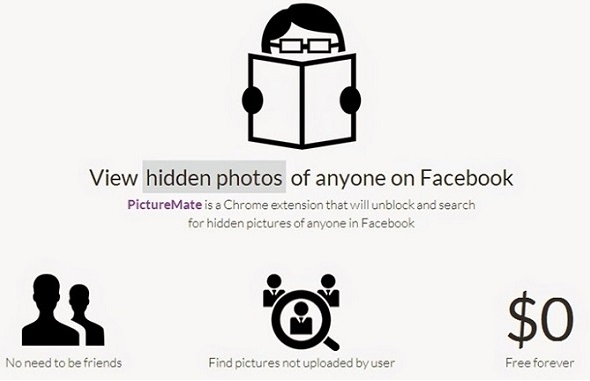 This method is only effective for viewing photos of the target Facebook account.
Way 4: Add Target's Friends into Your Friend List
Most of the users put restrictions on Facebook profile for unknown users. But generally, they are open to their friends, even private information. So, if you are a friend of a friend, you will be able to view the said private information and photos.
Also, by sending requests to friends of the target you might get several mutual friends and after seeing that the target might even accept your friend request.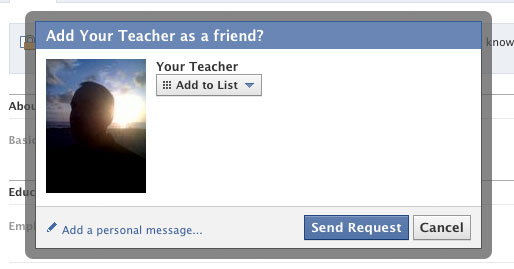 Conclusion
Overall, there are only a handful of ways to view the details of a private Facebook account. The last 3 ways are very strategic and time-consuming, and there is also no guarantee of success. But if you use Facebook private profile viewer app such as KidsGuard Pro, you will have definite access to the target Facebook account.