People often share their location with their friends and family for safety. They keep others aware of where they are. But sometimes, the Find My Friends app does not update your location. It shows a constant or old location on your friend's device. In that case, you need to try a few tricks to solve that problem. We are going to discuss why Find My Friends stuck in one location and how you can fix Find My Friends not updating location issue.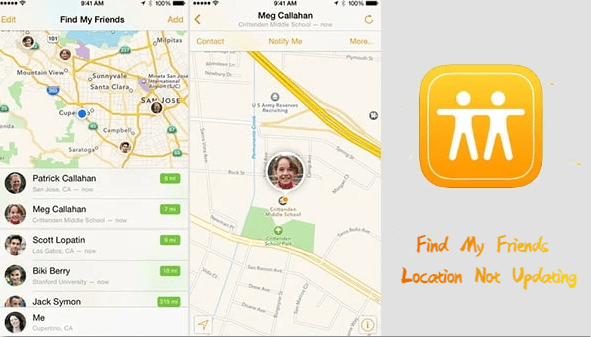 Table of Contents
Part 1. Why Is Find My Friends Not Updating Location?
If your Find My Friends is not updating location, there could be many reasons behind it, such as unstable internet, background app refresh, outdated application or iOS, etc. You can try a few solutions to solve the problem and see if they work. Secondly, you can also update your location manually using a location spoof tool.
Part 2. How to Fix Find My Location Stuck in One Location [4 Tips]
Method 1. Enable Location Services and Share My Location
The location service should be enabled on your device; otherwise, Find My won't be able to fetch the location. Secondly, if you want to share your location with someone, the feature Share My Location should also be turned on.
Open Settings and tap Privacy.
Tap Location Services. You will have a list of all the apps. Tap Find My and set the access to While Using the App.
To turn on Share My Location, follow the steps below.
Go to Settings and tap on your Apple ID.
Tap Find My.
Turn on Share My Location.



Method 2. Check and Switch to Available Internet Connection
If your Find My Friends Location is not updating, it could be due to the internet. Make sure you have a stable Wi-Fi connection, and when you are out, it should switch to Cellular Data.
Go to Settings and tap Wi-Fi.
Connect to a suitable network and then check Find My Friends.
For Cellular Data:
Go to Settings.
Tap Cellular and turn on Cellular Data.



Method 3. Enable Background App Refresh on iPhone
It is a must to enable background app refresh because it allows apps to work when they are in the background. If you have not enabled it, your location will not update until you reopen the application. Here are a few simple steps to enable it.
Go to Settings and tap General.
Look for Background App Refresh and tap it.



You will see a list of applications. Enable the Background App Refresh for Find My.
Method 4. Update to the Latest iOS Version and Restart Phone
Sometimes, the outdated iOS version can be a problem. If you have tried all the methods we have discussed, you can not try updating the iOS version.
Open Settings and go to General.
Tap Software Update.



You will see the current version of iOS on your device. If there is any latest version, you will see Download and Install. Tap on it, and you will see a new prompt. Tap install. Wait and let the update complete. After that, restart your device.
Part 3. How to Manually Update Find My Location with Location Changer
You can also update your Find My Location manually. It is quite helpful when you want to spoof your location for privacy. For this, you need a reliable location spoofer, and no one will be able to figure out what you have done.
You can use ClevGuard ClevGo to change your location on Find My Friends or any other location-based application or game. It is a location spoofer that allows you to change the location to anywhere in the world. The best part is that it changes your GPS naturally and does not leave any clues. It is compatible with iOS and Android devices.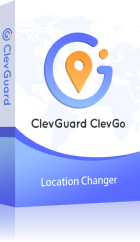 Features of Location Changer
Multiple modes, including Teleport, Two-spot, and Multi-spot, to customize the movement you want.
Use the joystick and select the variable speed to move naturally on the map.
Import and generate GPX route files to share them with others.
Save your routes and create a history of previous routes.
Supports up to 5 devices at a time.
Step 1. Download ClevGo on your computer and install the application. Click on Get Started.
Download for WindowsDownload for Mac
Step 2. Connect your iPhone to the computer. Now, unlock your device by entering the passcode. Trust the computer if you have connected the device for the first time. After that, you can also connect the device via Wi-Fi and remove the USB cable.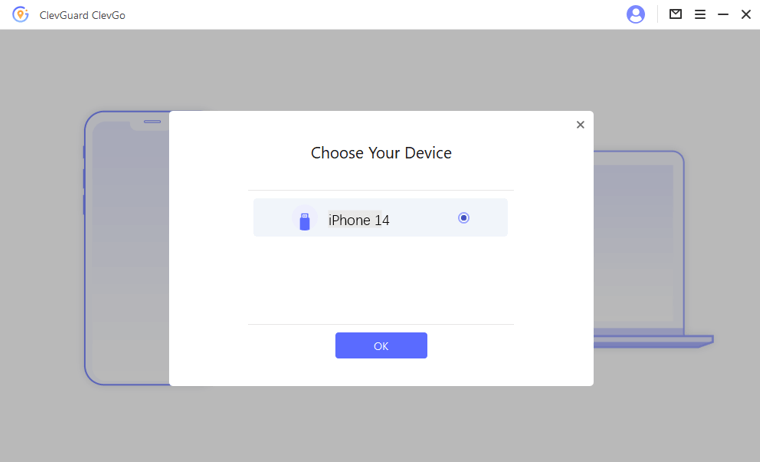 Step 3. Once the device is connected, you will see the map with your current location. Click the Teleport button.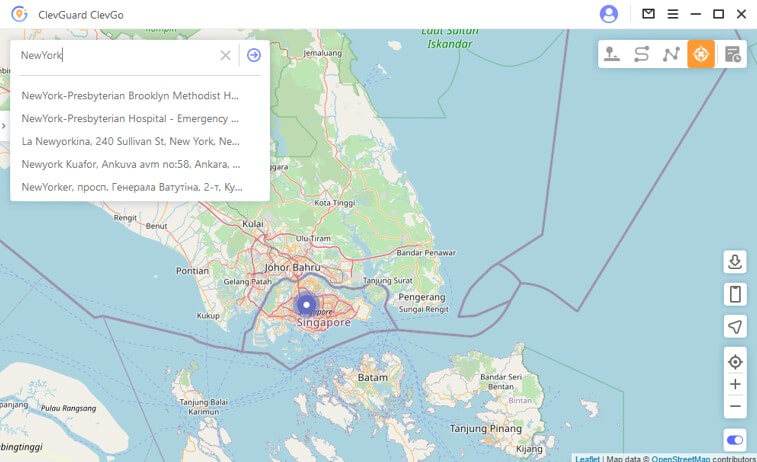 Step 4. On the search bar, enter the location you want. You can also enter the coordinates. When you are ready, click Move. Your location on Find My Friends will be changed instantly.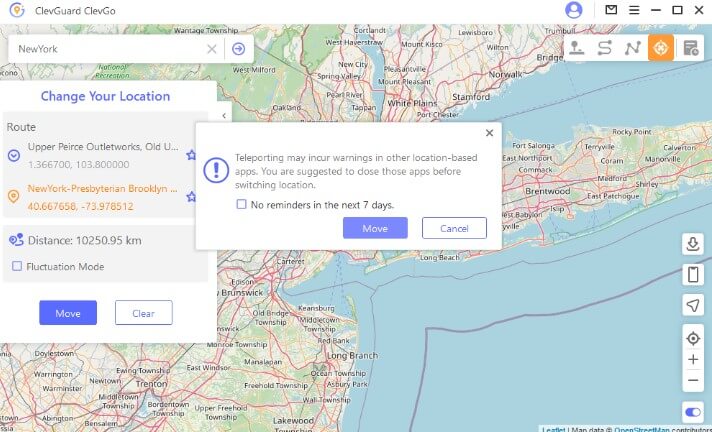 To Conclude
You can fix Find My Friends not updating location through the methods we have discussed. You can try them on your own. But if you want to update your location manually to maintain your privacy, then you can use ClevGuard ClevGo. It is a GPS spoofer that will help you change your location to anywhere in the world without leaving a trace.
Download for WindowsDownload for Mac