Question:
What is MeWe and is it Safe?
A MeWe user can post different contents like pictures, text, or other types of content via his profile on the online platform.
One of the MeWe problems is that this app does not have a newsfeed algorithm. According to the MeWe review, users can go through newsfeed via chronological order. Further, we will also try to discuss how to protect kids on MeWe. To know the answers, please continue to read the article.
Table of Contents
What is MeWe Used for
Just like other social media networks e.g. Facebook, Instagram, Twitter, MeWe is also used for connecting with people, such as friends, family, or followers.
You can share and express feeling and thoughts. According to the MeWe review by different users on different sites, the interface is user-friendly. Different services are chatting with friends, joining interest-based groups, the private and public groups with end-to-end encryption.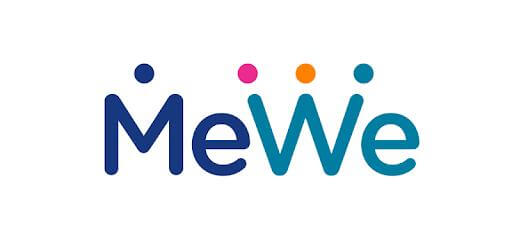 What Parents Should Know about MeWe
Like other social media, kids and especially teenagers get an addiction to social media usage. Therefore, they must have a constant look at their kids. We have included a list of different questions and answers, that each parent must know about MeWe. So let's start.
Is it safe?
It is for the information of parents that no social media is safe. Although their own policies are quite strict. But there is always a risk of inappropriate content on MeWe.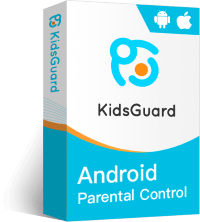 If you want to block these inappropriate content on MeWe, you can try KidsGuard to protect your kids.
Block inappropriate games, websites to create a safe online environment
Capture kids' devices screen to know what they are doing
Track kids in real time and view their location history
Filter Calls to protect kids away from being harassed by scams
Receive detailed daily, weekly, and monthly reports of your child's online activity
5 potential dangers of using MeWe:
Recently MeWe application was used for trading weapons, selling animals, and other illegal activities. But still, there are some common potential threats that exist. We are discussing MeWe review about discussing potential dangers.  
1. Privacy leak.
Although the company claims to have a high level of privacy protection. But actions speak louder than words. Different issues regarding privacy leaks have been reported by users. Another MeWe problem is that to get updated privacy protection, users have to pay a specific per month amount or per year.
2. Fake information.
Another MeWe problem is the posting of fake information. Just like other social media apps, MeWe are also prone to fake information. Users can post fake information and no traceback is available. There is no way to automatically detect and delete this information. However, if you report, they will review it.
3. Cyber violence.
You cannot protect yourself or your kids completely from cyberbullying and digital abuse on the MeWe platform. In case of this type of incident, we suggest contacting your local police as well as reporting to the company.
4. Sexual contents.
Based on different MeWe review. In every chat room, comments are posted there might be a link to pornographic and illicit material. Besides this pedophilic content are also available on some pages. So one of the main dangers of using. MeWe is the exposure of young kids to sexual materials.
5. Poor learning behavior.
The learning behavior of MeWe is somehow substandard than other social media apps like Facebook and Twitter. The risk of inappropriate content always exists there. And parents are always worried about their children while using the MeWe app.
Does it have parental control?
MeWe applications have no parental control.  Therefore, it is important for the parent to keep constant checks on their kids while using MeWe.  Also, a parent can discuss MeWe or other social media apps with their kids. So that they know what is good and what is bad for them.
Besides this, different methods are available to keep a check on young and teen kids. Like iPhone parental control, or installing different tracking apps like KidsGuard. We are discussing different ways to protect kids in the upcoming topic.
How to Protect Kids on MeWe
MeWe application has no parental controls. While it is important for a parent to keep an eye on their children. So different ways through which parents can keep constant check are.
KidsGuard is a parental control application available for both android and iOS users. The parent can track their kids and keep a constant eye on them using KidsGuard.
Some common features of KidsGuard are
Pretty convenient to use.

Accessing of real-time location.

Access to browsing history, and type of websites visited, and emails.

Access to Social media activities and different social media apps like MeWe, Facebook, and Twitter.

Access to stored videos and photos on their kid's gadgets.
How to use KidsGuard to protect kids
Kids Guard is a very convenient and easy-to-use application. A parent can install it on their phone and can keep eye on their kids virtually. Different feature is discussed above.
Some other advantages of the app are
Monitor more than 30 files and apps accurately such as MeWe, Facebook, WhatsApp, messages, and calls, etc.

The tracking process is undetectable.

There is no need to root the target Android phone.

You can set up geofencing and get alerts if your child exceeds boundary limits.
How to Install KidsGuard app
The installation process is very easy and simple. You can follow the procedure mentioned below to install the KidsGuard app.
Step 1. Install KidsGuard App on Parents Devices. 
The first step is to download the KidsGuard app on the device of the parents. Click the button below to download KidsGuard to your phone and use a valid email address to register an account.
Step 2. Log into Account on Parents' Phones. 
Once you have logged into your account, click on the "Bind Now" button, copy the URL from the setup instructions and send it to your children's mobile phones. Or scan the QR code with your child's mobile phone.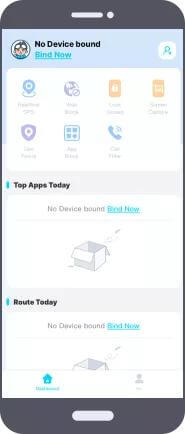 Step 3. Download KidsGuard Jr on Kids Devices. 
Open Url in your child's phone or scanning the code. Then download KidsGuard Jr on his/her phone.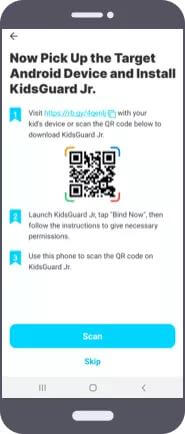 Step 4. Monitor your Target Device. 
You are ready to monitor your target device. To protect and monitor your child remotely via online dashboard.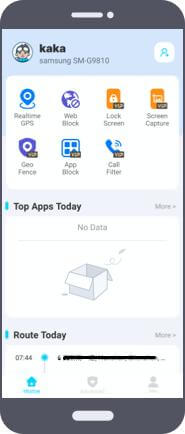 What is the difference between MeWe and Facebook?
The first difference is between MeWe and Facebook is, MeWe offer more privacy as compared to Facebook.
MeWe is an ad-free application, no advertisements or marketing messages while Facebook shows ads.
MeWe does not offer a newsfeed algorithm, while Facebook has a news feed algorithm
Facebook is social networking and social commerce app, while MeWe is the only social networking application.
Based on different reviews, Advertising Management and Blogs facility is not provided by MeWe, While Facebook offers this facility.
FAQs about MeWe application
Is MeWe really private?
Yes, MeWe is a private company. It is an American social networking company based in culver city. The company was founded by Mark Weinstein on May 16, 2012, and is owned by Sgrouples. The company has up to 20 million active users around the world.
Is MeWe a good alternative to Facebook?
 If we do a comparison between Facebook and MeWe. And we have already done it, MeWe is a good alternative to Facebook. However, the current users of MeWe are too less as compared to Facebook. Most of the services of MeWe replicate Facebook. Also, MeWe offers more privacy and no ads as compared to Facebook.
Does MeWe share your information?
 No, MeWe does not share your information with anyone. So far no reports have been seen via the internet for data mining of users' data or sharing/selling users' information with other organizations or companies. If you are sharing something from the MeWe profile. It depends upon you. To whom you want to share. Whether your contact, friends, or public.
Conclusion
MeWe is an alternate social media application to Facebook. If you are worried about your privacy, MeWe is the best choice to go. You can share your pictures, texts with your friends. The premium option gives you more privacy and better services.
However, the app does not offer parental control. Hence it is advised to use parental control apps like KidsGuard to keep eye on young kids.