How parents can monitor social media? This is a problem that has been widely concerned in recent years. It's obvious that social media is a big part in our young kid's life. In today's time, it has become necessary for the parents to keep a close eye their kid's social media activities. Keeping aside the invasion of privacy, this action helps to take care of the kids and barricade them from any incoming danger via the internet.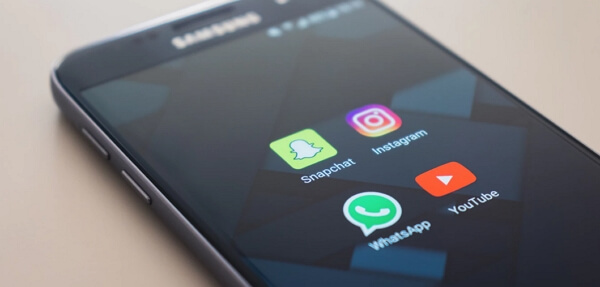 So in which way can parents monitor social media without affecting the normal use of these apps? We answered this question in the article below.
Part 1: Should Parents Monitor Their Children's Social Media?
Question:
"Should parents monitor their children's social media pros and cons?"
Before we get to our list, we should discuss the consequence of parents monitoring social media of their kids.
It is not ethically right. The downsides are the invasion of privacy and also trust issues. We wouldn't like it if anyone is tracking our activities; so, why should the kids?
However, many bad things are happening via these social media platforms. Online fraud, cyberbullying and other similar problems emerge one after another, leaving aside these, being addicted to social software will make our children lacks emotional connections and decreases Face-to-Face communication skills. Healthy issues like lack of sleep and impaired vision should not be ignored. These explain why social media apps require children to be 13 or even older to register their accounts.
We are not exaggerating the cons of social media for kids. We understand it is a tough decision! But if kid's online activities are not tracked, we keep them open to danger. And to protect them, we have to just overlook the privacy factor.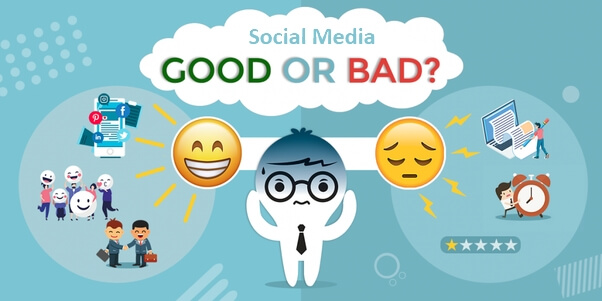 Part 2: 5 of the Best Social Media Monitoring Tools for Parents
The number of social media monitoring applications has increased quite a bit over the last few years. It is a good thing that concerned parents are getting easy access to such advanced programs, but it is also becoming difficult for them to choose the most suitable application.
All the apps for parents to monitor social media are coming up with something new and advertising them as a necessary part of parenting. In most cases, they are false, so, to ensure safety and security, we have shortened the list quite a bit.
Our finally tally contains 5 best social media monitoring tools for parents. These programs are detailed below, along with all their necessary and unique qualities.
Top 1. KidsGuard Pro

Top 2. mSpy

Top 3. Qustodio

Top 4. XNSpy

Top 5. Hoverwatch
Accommodating the top spot on our list is KidsGuard Pro. This app was launched in recent years but it is trusted by more than 10,0000 users.
While the old generation of monitoring apps sticking to their roots, KidsGuard Pro provides users with advanced tracking algorithms, undisrupted access to the target's social media account.
There are just too many social media platforms, including Facebook, Instagram, Snapchat, WhatsApp and more. KidsGuard Pro provides access to all of them.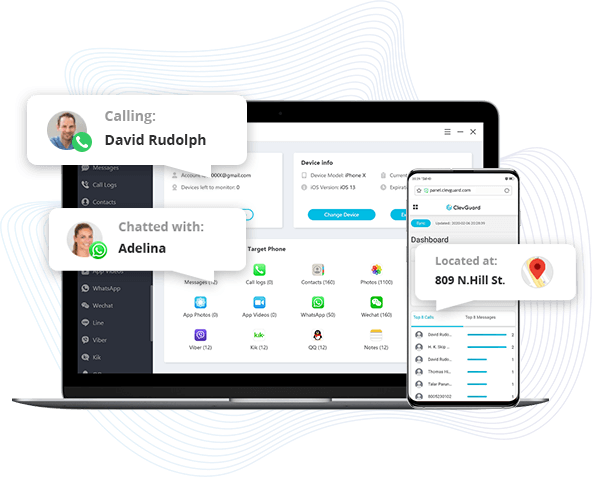 Why We Recommend It
Besides the new advanced look, convenient access, and a price tag of $8.32 per month, there are quite a few reasons for recommending this app.
KidsGuard Pro is compatible with both Android and iOS devices, without rooting or jailbreaking requirements for the installation and setup.

The app comes with an invisible mode. So, your kids won't feel their privacy is being invaded.

It is a powerful social media monitoring app. On the Android phone, you can view 10+ social apps while on the iPhone, you can view 5 social media apps.

The monitoring content includes social app chat history, contact name, date and time, chat attachments, app activities, and more.
KidsGuard Pro Reviews
All the KidsGuard Pro users had only good things to say about the app.
Real Review from Jonny
"Being a parent is not an easy task, but KidsGuard Pro made it easier for me. My daughter is hooked to Facebook, and I used to worry about what she is posting or uploading. I have tried checking her cell phone, but everything was password protected. But KidsGuard Pro made it easier. I can now monitor all her social media activities without even touching her phone."
How to Use This App
Now, it is time to learn how KidsGuard Pro works. Well, you already know that KidsGuard Pro has an Android version and an iOS version, and they work differently.
In both cases, you have to register an account with the app using an email ID and select your plan.

Now, if your children are using the Android version, then you have to access the target phone and install the app there. But for iOS devices, you need to download and install the iOS program on the target user's computer and connect the device for one time.

After that, you can log into KidsGuard Pro's web control panel and have access to the kid's social media activities and the chat history.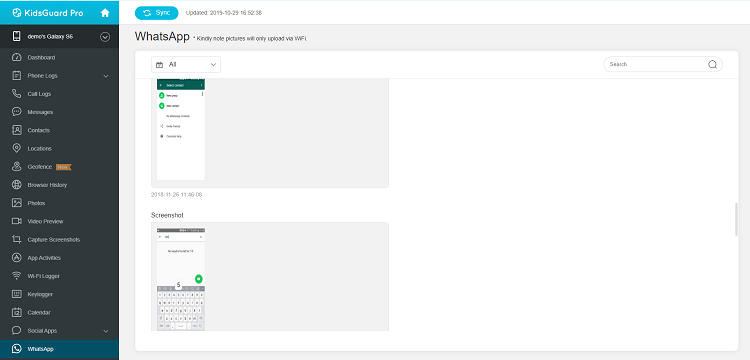 2. mSpy -
Competing for the top spot, we have mSpy as our second choice. It is one of the best social media monitoring for parents. The app needs to be installed on the target device, and after that, it will monitor all the social media activity.
Once the app has been installed, it will run on the background, completely undetected. mSpy was launched in 2010, and since then, it has become a go-to social media monitoring app for several users.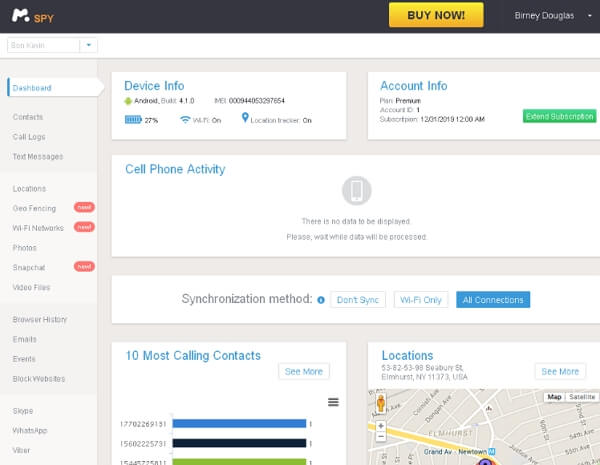 Why We Recommend It
Besides the easy installation and a wide variety of features, mSpy invests more in social media monitoring. Let's take a look.
mSpy is available for both Android and iOS.

It has a very solid user base and it keeps updating.

You can check the child's social media messages, exchanged media files and more.

Jailbreak or root is not required for the installation. But for advanced social media monitoring you may need to root your kid's phone.

The app is also capable of monitoring internet activities; there is also a keylogger feature.
How to Use This App
Now, the installation and the operation of the mSpy is easier than other apps of features, but you will still need a guide.
First of all, you have to choose a package and complete the purchase. After completing the purchase, you will receive the username, password, and installation guide via email.

Click on the provided link via the email, and you will go to mSpy control panel.

Just, login, and follow the instruction.

Now, you have to install the app on the target device.

After completing the installation, login to your account and you will have access to all the gathered data.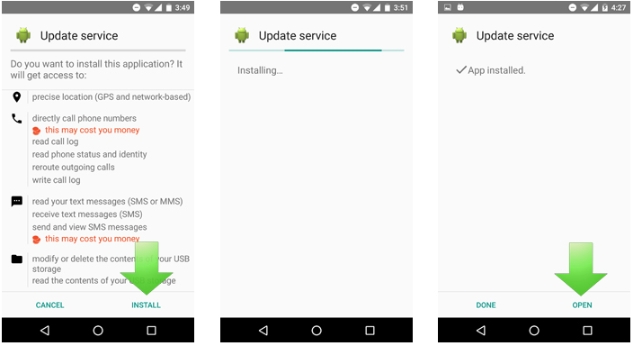 3. Qustodio –
Well, next is Qustodio. Anyone and everyone who knows about social media monitoring applications must have come across Qustodio at least once.
This app has been are around for quite a few years providing several functions. It is useful, simple, and easy to operate. One thing is for sure, with Qustodio, you will be able to keep your kids safe from cyber threats.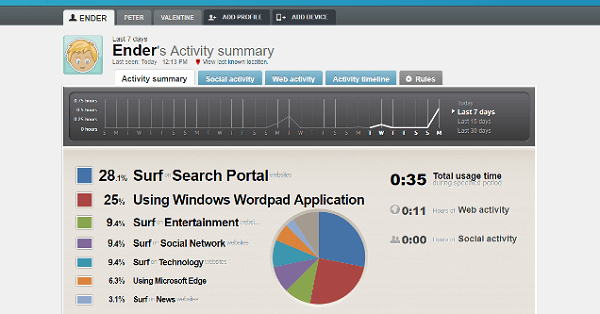 Why We Recommend It
Well, Qustodio is a good app for monitoring social media, and there is a free version available. There are a few things that made us recommend it.
Qustodio is available for Windows, Mac, iOS, and Android.

There is a free trial version for parents.

It can monitor Facebook, WhatsApp, Instagram and Snapchat activities.

The Android version comes with a panic button.

You will be able to block apps and games for your children.

There is also an option for blocking inappropriate websites.
How to Use This App
The operation of the Qustodio app is very simple.
You have to download and install the app on both your and your kids' devices.

Login to your account and select who is using the device.

Configure the app by enabling some necessary permissions.

Start monitoring your kid's social media from the online portal. The app will gather all the data from your kid's device and make it available to you.
4. XNSpy –
XNSpy is one of the oldest monitoring applications, and it is in the 4th position on our list.
Quite frankly, it is a popular application designed for both Android and iOS devices. The iOS version comes with a jailbreak version and a non-jailbreak version, but the non-jailbreak version is not equipped with most of the functions, like the social media monitoring for parents.
The reputation of XNSpy on the market is really at an off-balance these days. Some users are fond of this app, but some say its functions are somewhat questionable.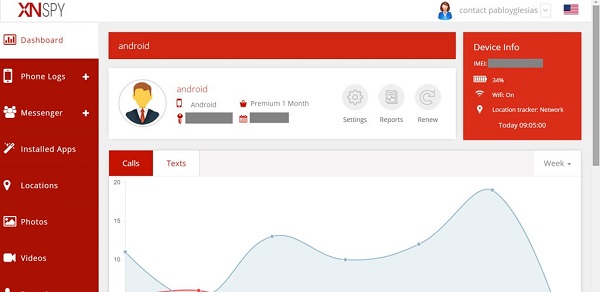 Why We Recommend It
Needless to say, the XNSpy packs quite the punch, which is the reason it got a place on this list.
It is available for both Android and iOS, through you need to jailbreak your child's iPhone in order to use the social media monitoring feature.

You will have access to all the calls and texts on the target device.

Social media tracking includes Facebook, Viber, Instagram, Tinder, Skype, and more.

The online dashboard is clear and easy to operate. Parents can remotely monitor child's social apps without knowing.
How to Use This App
XNSpy needs to be installed on the target device after registration. The app will start working, and you will have access to all its data via its control panel.
Register your account and finish the purchase.

Download the monitoring app from the provided link to your child's phone.

Sign in with the account and disable Google Protection, then enable some necessary settings in order to make XNSpy work.

Choose whether to hide the app on your child's device. Then visit the official site and log into the web dashboard, where you can monitor the social media and other files.
5. Hoverwatch –
Hoverwatch is a potent phone tracker application. This is quite a new program, but it failed to make a bigger impression on the users.
Still, this is packed with some very useful and effective features that make it quite convenient for the parents to monitor their kid's social media.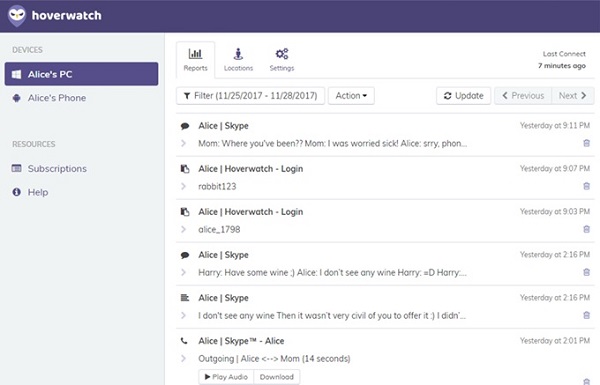 Why We Recommend It
There are a few reasons for recommending this application, check them out.
This program is available for Windows, Mac, and Android devices.

Rooting is not required for the installation.

You will be able to monitor Facebook and Snapchat effectively.

You will also be able to track your kid's smartphone easily.

Text messages and phone history will also be available for your inspection.
How to Use This App
Among all the apps on this list, Hoverwatch is easier to use. It is simple; just check it out.
Sign up to Hoverwatch's free online account. Provide an email ID and password.

Then, download and install the app. Follow the setup wizard and then establish the connections between your account and your child's phone.

Now, you will be able to track all the data from the target device online.
Conclusion
Hence, these are all apps for social media monitoring. They are capable, effective, and work on multiple platforms. But KidsGuard Pro is the best app that monitors social media content for kids and more or less covers all the fronts with a completely affordable price tag. What's more, it doesn't involve any complicated operations like rooting the Android phone or jailbreaking the iPhone. So, we are a bit leaned towards KidsGuard Pro.