Amongst the numerous social media apps that are currently gaining popularity is Discord. When compared with other popular social media apps, Discord seems to be different.
It combines unique tech features with low-key app designs and has won the heart of many teenagers as a result of this. Originally, Discord was created as a gaming platform where gamers gather to play different types of games. Along the line, it has developed into an interesting social media where young adults meet.
Here, they do not just engage in gaming activities but they also exchange text messages, voice notes, and video calls.
What is Discord?
Discord is an app that operates on both mobile phones and PC that allows users to communicate through chats, voice notes, and video calls.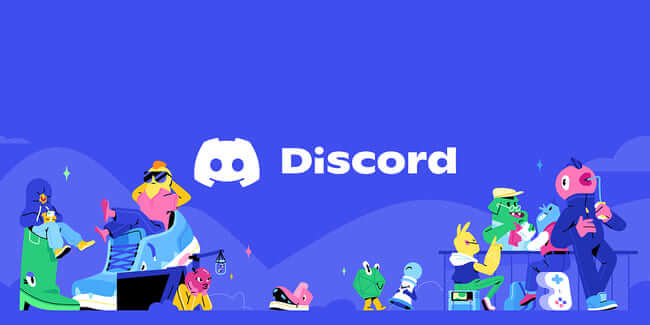 It is a multi-combination of the features of Reddit and Skype with other gaming platforms. In other words, it is considered a broad platform for both gamers and social media users to actively participate in their areas of interest.
Perhaps, you have no interest in the gaming boards available on Discord. You can decide to leverage the group texting tool to chat with friends.
Since its introduction into the technology, Discord can boast of about 100 million users. Comparing this to social media apps like Instagram and Snapchat, it might seem a lot lesser. Snapchat has over 332 million users while Instagram has 400 million users.
However, it is considered to have grown rapidly over the past few years.
How does Discord Work?
Although originally programmed to serve as a gaming platform, Discord has accommodated other interesting features for users.
It is built in such a way that it allows gamers access to people of similar interests and purposes. Here, they can easily communicate while engaging in their favorite games.
Similarly, Discord users can decide to join one server where different topics are discussed. These topics include; music, science, Roblox or Fortnite, or coding.
These Discord serves come in different categories. While some are invite-only, the others are made open or public.
If you are just starting with Discord, you are required to sign-up. After this process, you can either decide to create a server or join an already created server.
Is Discord Safe for Kids?
No, Discord is not entirely safe for kids.
One of the major reasons why Discord became popular was because it features an easy-to-use user interface. Teenagers and young adults leverage this to chat and communicate with friends and family.
According to Discord's terms of service, it is open to young teenagers of 13 years and above.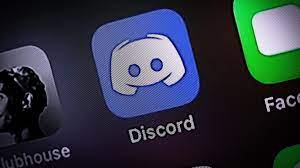 This might be something for the parents with young teenagers to worry about. Since Discord is an open and easy-to-use platform, there are bound to be risks involved in its usage.
In order words, it might not be entirely safe for kids.
To ensure your kid is safe while using Discord, here are some Discord settings to take into consideration;
Kids are advised to stay only on private servers where they are most likely to be familiar with members.
Approve only friendship requests of people they are familiar with.
Adjust some safety settings so that only friends on the server can DM them.
Set filters to scan through each message received to detect inappropriate conversations.
Adjust the setting to either turn off friends of friends from sending in friendship requests or restrict it a bit.
Are There Risks My child Would Face?
Yes, your child is likely to face risks on Discord if proper care is not taken.
Just like every other social media, Discord has its advantages and risks involved in usage. Although there has not been a serious case of Discord misuses like internet fraud or human trafficking, there might be similar incidents.
One of the greatest risks kids using Discord might encounter is the extreme exposure to adult videos and pictures.
Since Discord features gaming as well as social media, many users use the gaming servers. These servers host games that are mostly violent and filled with mature templates.
In addition, your kids are likely to face cyberbullying especially if their contents are not properly regulated. Usually, cyberbullying is seen when kids do not regulate who they connect with on Discord.
Constant exposure to unfamiliar people and adults might lead to cyberbullying if not properly dealt with.
To further reduce the cases of cyberbullying and misappropriation of the features, some of Discord's servers are designed for people above 18.
However, this does not prevent one from signifying as being 18 even when he/she is less than that.
This does not indicate strict server security. It hardly moderates users' content and may only take action when a report is made.
All these combine to build up risks involved with teens engaging on Discord. As a parent, you are expected to educate your kids on the right content to view and the right places to visit.
Are There Parental Controls on Discord?
Currently, there are no parental controls available on Discord. Therefore there is hardly an effective way for parents to monitor and restrict their kid's online activities.
However, you could start by educating them on the right ways to use social media apps.
Let them know what cyberbullying is and its dangers. Also, help them understand the need to stay clear of adult and inappropriate content.
This method may not be effective, but it could be useful in some ways.
Can You Put Parental Controls on Discord?
Although there is no parental control on Discord, there is a way to moderate the type of content your kids come across. Follow these steps;
Open Discord
Go to users settings
Click on the privacy and safety option
Go through the box titled "Keep me safe".
This helps to minimize the explicit writeup, photos, and videos that the user is likely to come across. However, this method may not effective in protecting your kids from unwanted content all the time.
This brings us to a better and more effective method; KidsGuard Pro for Android.
When it comes to monitoring software, they are known to help you keep track of someone's online or social media activities, and this is what KidsGuard offers you.
KidsGuard is effective monitoring software that helps you keep an eye on your family and friends. If you are looking to monitor your kid's activities on Discord, KidsGuard Pro is the right one to use.
The upside to this app is that it is 100% safe and undetected. This way, you would not have to worry much about your target device being notified of your tracking activities.
In addition, KidsGuard Pro offers users a friendly, easy-to-use interface. Even if you have no prior knowledge of hacking, you can conveniently hack anyone's account using KidsGuard Pro.
To further ensure users can easily tap into the full potential of this app, it was made easily accessible on both Android and iOS devices.
Features of KidsGuard Pro Android Parental Control
Monitor your kid's online activity. It's high time you stop making assumptions as KidsGuard allows you to know what your kids have been up to on Discord.
Monitor files sent. Remotely monitor all files and documents exchanged on Discord.
Check browser history. Know what sites, servers, and groups your kids are part of, and also monitor every activity going on there with KidsGuard Pro.
Spy on chats. Lots of messages are passed through chats on Discord. With KidsGuard Pro, you can easily ready all your kid's text messages on Discord.
Monitor photos. KidsGuard Pro gives you access to all shared, sent, or received photos on all Discord servers of your kids.
Watch Discord videos. As a parent, you can now watch all sent and received videos on Discord.
View servers and games. Maybe your child recently joined a Discord server or group which might be inappropriate for them. Discord lows you to discover such groups and take necessary precautions.
Record Voice notes. With KidsGuard Pro, you simply have to click on the record button to record your kid's voice notes.
Monitor video calls. Have a good view of who your kid communicates with through video calls and know what they discuss.
Access chat history. Easily access your kid's chat history on Discord; old, new, and deleted messages online.
How to Put Parental Controls on Discord with KidsGuard Pro?
Step 1. Register a KidsGuard Pro account
Firstly, have yourself an account on KidsGuard Pro and choose a plan by purchasing the product for your account.
Step 2. Download on the target device
Next, download the KidsGuard Pro on your target Android.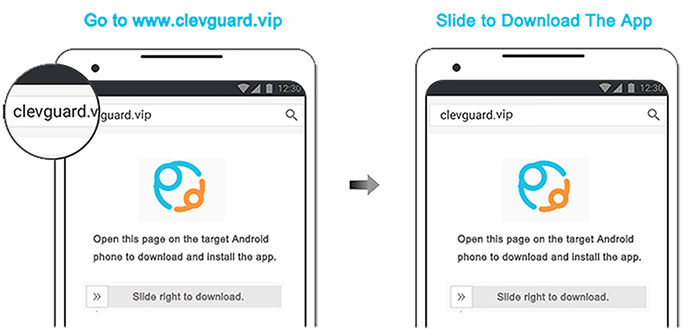 Step 3. Start Discord parental control
All parental features of KidsGuard Pro are made for use on Discord.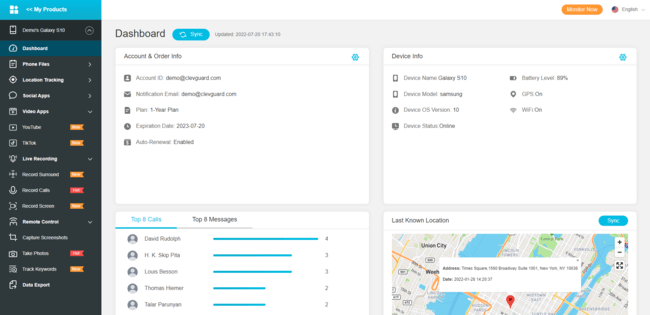 Conclusion
Discord has become popular because it accommodates gamers and social media users all in one app. Gamers leverage Discord to meet with people of similar views, have fun and engage in a competitive game.
Similarly, teenagers love to use KidsGuard Pro because of its gaming features and texting tool. Here, they spend time chatting and exchanging photos with friends.
If you are looking to safeguard your kid from possible human trafficking or cyberbullying, you have to use a monitoring tool.
An effective monitoring tool like the KidsGuard Pro allows parents to monitor their kid's Discord activities. Here, you can remotely spy on their texts, pictures, voice notes, as well as video calls.