When parents have a look at their kid's phone they often see plenty of apps installed. There are apps for everything these days, and finding out which are the dangerous apps isn't an easy task. This article will talk about the apps which are used by teens for sexting. Sexting is the act of exchanging sexually explicit messages and even photographs and images between two people generally though the popular sexting apps for teenagers.
Popular Apps Teens are Using for Sexting
1. WhatsApp/Kik/LINE
Teenagers love texting their friends, and these apps act as the perfect platform to share text messages. They are free messenger services which bypasses the cell phone network and are all quite popular. Apart from the social media apps, these messenger apps have become quite popular. Several teens use this as a teen sex app to send explicit images and messages as a way of sexting.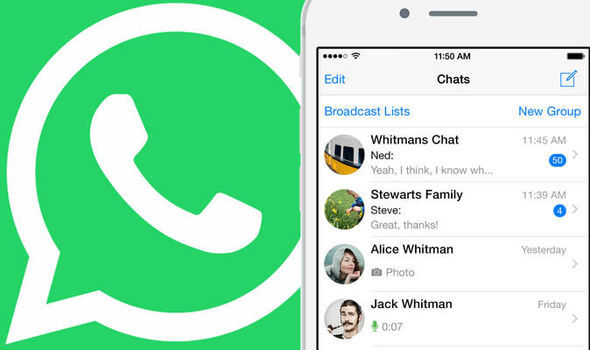 2. Sex Texts Lite or Dirty Talking Lite
More than being messaging apps, these act an online resources. Both these apps have almost the same idea involved in the messaging process. Teenagers use both these apps to send dirty text messages to each other. Although it might be laughable to some, a little bit of monitoring and control from parents side is always required.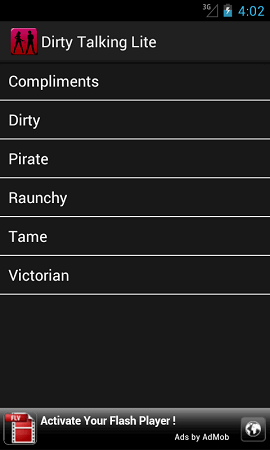 3. iDelete or Snapchat
Many parents wonder: is Snapchat safe for kids? Through these apps, teenagers can safely send text messages or any kind of messages which get destroyed after a while. Even though this idea of teen Snapchat sexting feels safe, this makes some people send something which they wouldn't have sent in the first place. Even though the message you send gets deleted, the user can still access it if he/she takes a screenshot of their screen while viewing the message or image.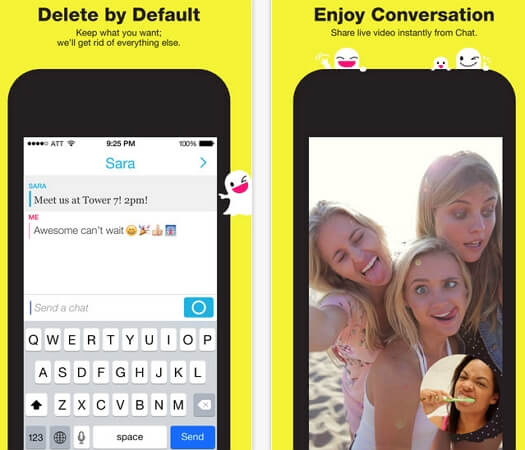 4. Tinder or Cupid
This is one of the most popular dating apps of all times. Even though the age limit of this app is 18, teens disguise themselves to be older and become a part of this community which is not meant for the younger crowd. Based on the location and other preferences set in by the user, this app would show a number of probable matches, among which you will have to swipe and like someone. If the same person likes you back, then it will be a match and you can start texting. You can start exchanging messages, but for teenagers this may be risky as they may end up sending some explicit images without knowing the repercussions.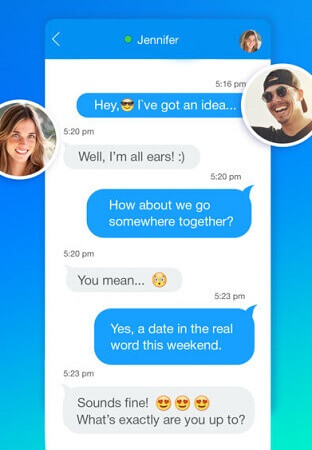 5. Omegle
This is an app which encourages the teenagers to talk to strangers and get to know them better. All your teenager has to do is enter the details and their own interests and they will get matched with someone suitable with whom they can talk. But the fact is many chat rooms are adult themed and this is not at all appropriate for teenagers. Teenagers also don't know what are they talking to. This app also has the feature of video and voice sharing as well.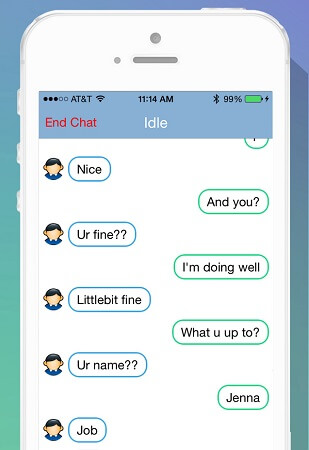 How to Keep Teenagers Safe Online
Even after educating your kids, there are still chances that out of peer pressure and the attempt to stay in trend, teenagers can go back into downloading these apps and indulging in sexting without heeding much of your advice about the safety restrictions. After all they are not matured enough to understand the outcome. You as a parent can avoid such a scenario by using parental control apps. You can basically protect your kid with the help of these apps.
What KidsGuard Pro for Android Can Do to Keep Your Teenagers Safe Online?
If you are looking for one, then KidsGuard Pro for Android can be a great choice! It is an excellent app, which helps parents keep a check on their teenagers' phone activity. Through this app, parents can easily check the messenger apps like WhatsApp, LINE, Viber, and Kik etc. All the messages sent through these apps can be kept an eye on. Apart from this, this app can track real-time location, allow you to check photos and videos and contacts, SMS, browser history, and also allows you to access call logs and so much more. Feel interested? Hit the Monitor Now button below to experience its full features.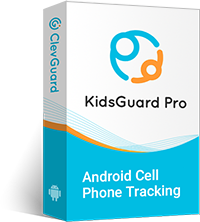 An Array of Amazing Features
Monitor Social Apps like WhatsApp, Facebook, Messenger, Snapchat, Instagram, Telegram, LINE, Viber, Tinder, etc;.

Check all incoming and outgoing calls & SMS;

Track the real time location and view location history;

Set geofence and get alert when your kids entering that sepecific ares;

Capture screenshots and upload automatically to the dashboard;

Record calls whether it's audio or video;

Monitor app activities and know which app is frequently used;

Remotely access the files on kid's phone, like contacts, notes, messages, photos, keylogger, etc.
How to Use KidsGuard Pro for Android to Keep Your Teenagers Safe Online?
KidsGuard Pro for Android is an easy-operating parental control app, which you could set up in less than 5 minutes.
Step 1. Create A KidsGuard Pro Account
Register on our website with a valid email, and find the plan that suits you the most.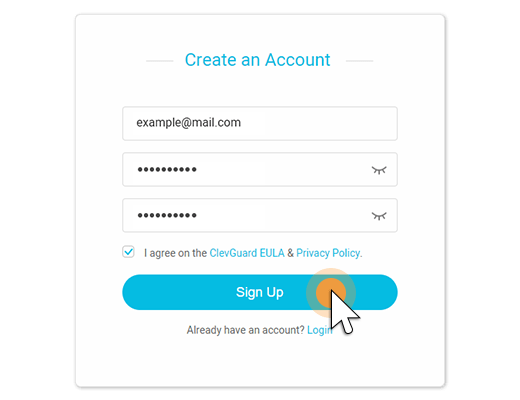 Step 2. Install the KidsGuard Pro for Android
On the target phone, open www.clevguard.net. to install KidsGuard Pro for Android. After installation, sign in and follow the instruction to complete the process.

Step 3. Log in and Start Checking on Your Kids
After completing the process on the kid's phone, you can login to your account and go to dashboard. Now you could start safe-guarding your kid's online activities.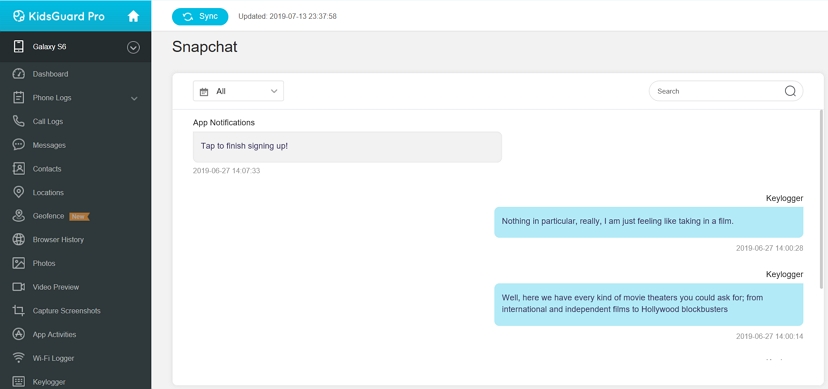 The Facts of Teen Sexting
Studies have revealed that the rate of teenagers engaging in sexting has increased to a large extent and several parents are not even aware of this fact. Some other facts related to teen sexting chat include:
1. More than 11% of teenagers have admitted to sending pictures to strangers.
2. About 80% of the teenagers who involve in sexting are below the age of 18 years.
3. More than half of the teenagers, about 57% have reported that they were asked to send the pics rather than sending it themselves.
4. About 12% of teenage girls feel immense pressure to sext.
5. Around 38% of girls and 39% of boys all teenagers, have had messages and mails been sent to them which was originally meant for someone else.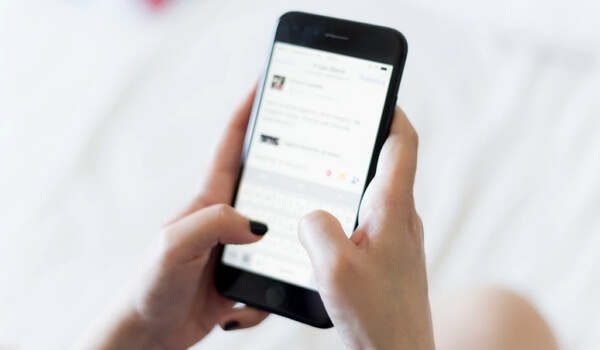 What Parents Should Do When Catching Teen Sexting
When you catch your teenager sexting, do not make too much of a big deal about it as they may become non-responsive towards you and may not tell you everything. Instead, sit them down and calmly discuss about the issue and educate them regarding the dangers involved with sexting.
1. It is always better to ask your teenagers what they think sexting is, build a comfortable conversation so that it is easy for them to discuss it with you. Once they pour their heart out it will be easier for you to judge where their ideas are wrong and educate them rightly about sexting.
2. Explain it to them how trust factor works among people. Take an example of family to show them how trust actually is important and how it can be a good thing to not share any details with someone unless you trust them.
3. Help them create certain boundaries and ground rules before involving in sexting. Take an example of them sending an image to a stranger and the stranger misusing the image. Explain how this could have worked differently with a set of boundaries.
4. Frequent, short conversations are always better than having one long conversation. Kids and teenagers tend to get bored and lose interest when you try explaining several things all at once. Instead, break it into pieces and tell them these things one by one at different times.
Conclusion
At this article, we have concluded 10 different social medis apps that parents need to pay special attention to. These apps are widely used by teens for sexting. With KidsGuard Pro for Android, parents can keep an eye on their kids' online activities and who they have been going out with to make sure they don't do anything stupid.