Nowadays is a digital world and most teenagers record their happy and joyful moments. However, in some circumstances harsh moment comes and the lovely pairs start hating each other. This is the point where every pair share their joyful moments with the breakup revenge photos website.
In this article, we will guide you to protect your kids from using breakup revenge photos websites in the form of ex revenge pics.
Table of Contents
What are Revenge Photos?
In revenge photos, any of the partners share private moments and photos of their ex without his/ her consent. So, it is a type of online harassment where private photos and videos are shared over the internet.
Revenge photos are also referred to as ex revenge pics, revenge porn, image abuse, nonconsensual pornography, or cyberbullying, etc. It is defaming your ex-partner and making his /her life miserable.
What Parents should do to Protect Teens from Breakup Revenge Photos
To avoid all these to happen, parents can play an important role. Therefore, this section is important specifically for the parents. That is how they can protect the teen from breakup revenge photos.
1. Install a reliable app to track their activity-KidsGuard Pro for Android.
Spy app is reliable nowadays, parents can can track chil's activity and know if someone harm them.
KidsGuard Pro for Android is a best choice, used for parental controls. It is available for both IOS and android mobile phone users. The application helps the parent to monitor the activity of their children on smart devices.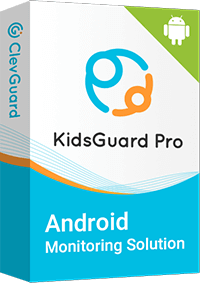 Features of KidsGuard Pro for Android:
See stored videos and photos in their kid's smart devices.
Via this software parents can check the real-time GPS tracker for kids.
A parent can monitor and see the browsing history.
They can view text messages and call records of their kids.
The software also helps parents to check the emails and monitor social media activities of their children.
How to Set up KidsGuard Pro for Android to Protect Kids?
We can set up KidsGuard Pro for android in three simple steps. There are some basic instructions you should follow before you set up KidsGuard Pro for android.
Step 1. Create an account 
Press "Monitor Now" below and "Sign Up" to register account with your valid email address for KidsGuard Pro for Android.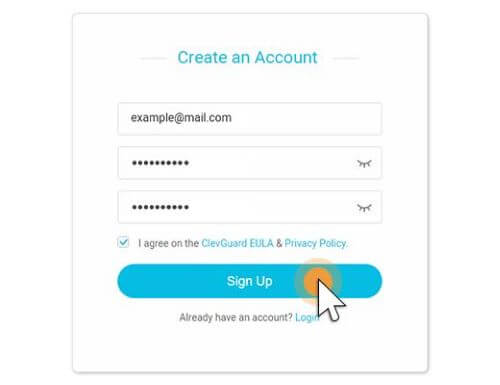 Step 2. Install KidsGuard Pro for Android 
Then the order management page will appear, you just need to click the "Setup Guide" and follow instructions to download KidsGuard Pro for Android.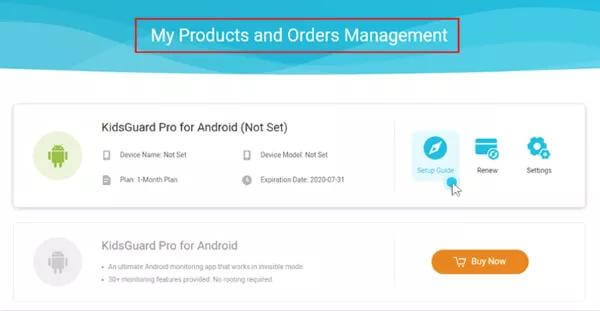 Step 3. Start Protecting Kids by KidsGuard Pro for Android 
Now go to your KidsGuard Pro online dashboard. And monitor your child. If you find any adult content on your child phone. You can deal with it accordingly.
2. Keep an eye on your kid's activities.
When kids reach maturity level, they always want to experience something new. Looking for a partner is one of the best desires in this part of life. Therefore parents must keep an eye to check the daily activities of their children.
Enquire from different sources how their kids spend time in school or college, or what are their outside school college activities.
Related read: 6 Best Parental Spy Apps to Keep an Eye on Child's Phone.
3. Advise them about a website for breaking up and revenge photos.
If a child has recently faced broke up with boyfriend or girlfriend. It is important for parents to brief them on the breakup revenge photos website and ex revenge pics.
As teens are more interested in sexuality and they always record their joyful moments. And when they broke up, they are not able to control their anger. So, the parent must advise their child to avoid such activities.
4. Be with your children and give them enough love.
If your daughter or son has broke up with boyfriend or girlfriend. It is time to deal with her/him with a lot of affection and love. The parent should give them courage and involve them in different extracurricular activities. Give them enough love so that they came to life again without any harm.
5. Deal an alarming situation.
If your daughter or son has recently broke up with boyfriend or girlfriend. And you know that there is a risk of ex revenge pics or breakup revenge photos website usage. The parent can use different approaches like reverse image techniques to detect pictures and videos on the internet. So that they can deal with any alarming situation at the earliest.
The Major Harms of Breakup Revenge Photos Website for Teens
Ex revenge pics and breakup revenge photos websites can ruin someone's real life. Mostly, teens are targeted on these websites. Hence it has adverse effects on teenagers. Some common harms are listed below.
Personal Information Leakage

Big harm caused by breakup revenge photos website is leakage of personal information. If someone's personal info like name, parent name, home address, or school name is leaked at these websites. It causes a lot of disrespect for the concerned person.

Related read: Protect Your Privacy with Best Spyware Detector.

Psychological problems

Ex revenge pics cause different psychological problems to the targeted person. When they find their data online, they feel disturbed and cannot meet with their friends, family, and other colleagues. Sometimes it can result in suicide or personal injury.

No longer trust others

If someone finds their private content on the breakup revenge photos website. They came to know, who actually did this. Which creates tension between partners. As they no longer trust each other's.

No desire to study

As the ratio of sexuality and romance exists in teenagers. They are barely high school or college students. When they broke up with boyfriend or girlfriend. they become less interested in studying.
FAQs about Revenge Photos Website
Q1. What is a revenge look and why is it so popular?
It is an act of nature, that every action has a reaction. Relation of love and romance is sweet while if alters, it is full of hate and rejections. When teenagers broke up, they hate each other. Also, their mental level is not so mature. Therefore, it is common to take revenge on their ex.
Q2. Should you stay away from social media after a breakup?
Although a breakup is hard. Most people quit social media after breaking up. However, we suggest, not to stay away from social media. As it will increase loneliness and mental issues. While if you continue to use social media, it will not only engage you in different social activities. But also there is a chance to meet someone that is really made for you.
Q3. Should you post pictures of yourself after a breakup?
If you have broken up recently and thinking about to express your feelings via social media channels. We suggest not to post anything on social media after the breakup. As it will have ego, anger, and emotions rather than real-life stories.
Conclusion
This article is specifically designed for parents and teenagers.
If you are a teenager, you should not think about taking revenge on your ex by sharing private content on the breakup revenge photos website. If you are a parent, you should guide your children.
If they have any adult content available on their device. Use different parental control applications like than KidsGuard Pro for Android. It is one of the best and updated solutions to keep an eye on your kids.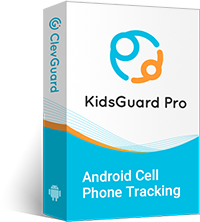 KidsGuard Pro for Android Features
Track cell phone location in real time and view location history
Check all incoming and outgoing calls & SMS
Spy on social media apps like WhatsApp, Instagram, Snapchat, Facebook, Viber, WeChat and more
Remotely access the files on the target phone, like contacts, photos, call logs, etc.