Jjspy is an amazing spyware known these days. It works for both Android and iOS to track the target phone's location in real-time, messages, emails, WhatsApp, browser history and taking pictures remotely.
These features give you the best monitoring experience. If you are using this app, then you will not have any feelings of missing things out.
In this latest Jjspy app review, we will tell you how you can track someone's phone remotely.
Jispy Features Overview
Jjspy app has unique features for both android and iOS devices. But the android version has more features than the iOS version. Therefore, a few features of Jjspy are mentioned below.
Real-Time Location Monitoring
This feature works on both android and iOS devices. You can connect this app with the target phone to send real-time data about the location of your child and employee. You can also get a log of everywhere they have been thought-out the day.
Live cameras
You can also activate live recordings and cameras to hear and see the surroundings. So you can easily keep an eye on your employee or kid. One more thing you can enjoy this feature on the android device only.
Live surround mic
The Jjspy app offers a live surround mic feature only on android phones. An android user can turn on the mic remotely on the device and hear what is going on there. This feature is not available on iPhone devices.
Call Logs
With this app, you can assess the call log for received numbers, missed numbers, rejected and hidden calls and dialed numbers in real-time. This feature is available on the Android version and iOS versions.
Browser history
Both android and iOS user's access browser history to know what the child is browsing and their internet access.
Related Read: How to Spy on Whatsapp Messages Without Target Phone?
How to Track Someone's Phone Remotely with Jjspy?
How to Set up Jispy for iPhone?
Step 1. Before installing the app on iPhone, visit www.Jjspy.com.
Step 2. Purchase subscription of Jjspy app for iPhone.
Step 3. Add your email address and create an account.
Step 4. You will receive email, now download the app in targeted phone.
Step 5. Login Jjspy your account on your iPhone and monitor kids' activity via control panel.
How to Set up Jjspy for Android?
Step 1. Go to www.Jjspy.com.
Step 2. Buy Jjspy subscription for android phone.
Step 3. Create your account with your email.
Step 4. Download and install the app on the desired phone as per instruction of the received email.
Step 5. Now login Jjspy account on your mobile and track kids'activity.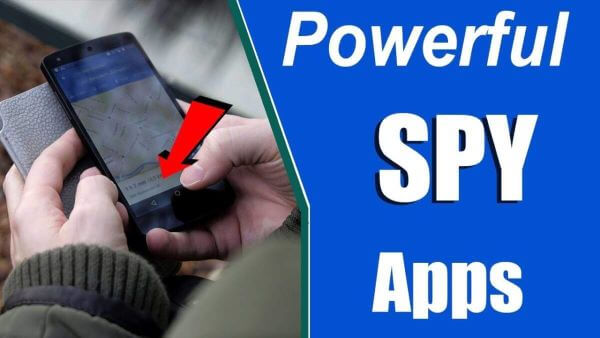 How Does Jjspy Work on Androids and iPhones?
Jjspy works like all other spying apps. Get it installed in the target phone before you can use it. The process of installation and activation is very easy and quick.
After its installation, you can easily watch the activities of those you are spying on without even their knowledge.
Since many apps are available online and on many sites, you should be aware of what you are dealing with. Various scammers may get access to your private data. Such incidents are easily prevented by using Jjspy.
Furthermore, this app allows a free trial before relying on it completely. So, try Jjspy free trial before purchasing.
Jjspy Pricing
The Jjspy cost is 49.99 dollars per month, which is a little high as compared to other spying apps. But it is worth the investment because it offers 20 plus unique features, and it can access more than one hundred apps.
But other apps do not provide camera streaming and remotely control on the surrounding microphone.
With the amount of 49.99 dollars, you can easily monitor the kid's activities and take pictures of the target surroundings via Jjspy.
At this price, this app provides you with detailed spying on kids, partners or employees. So this app is worth the investment.
Related Read: 2 Best Ways to Track My Girlfriend's Phone without Her Knowing for Free
Pros & Cons of Jjspy
Pros
It is quick to download and just takes 5 minutes to install on someone's phone.
This app is compatible with all android and iPhone.
Jjspy customer support is always available 24 hours. if a user has any issue, they can contact them, and they respond in a short time.
It tracks the real time location of the person.
Jjspy tracks hundreds of social apps such as Instagram, Facebook, Kiki, Viber, Skype etc.
User can control both camera streaming of the targeted phone.
User can use the surrounding microphone on the targeted phone.
No jailbreaking is needed for the iPhone version.
It is budget-friendly, available for only 49.99 dollars.
It can access 20 plus apps, which is a pretty good deal.
Cons
This app doesn't work on PC.
This app only works on the internet; it will not share the tracking report if you are offline.
iPhone users can use a limited feature.
Numerous Jjspy alternative apps are available online, but KidsGuard Pro for Android is the best one because of its smart features.
As you know, KidsGuard Pro for Android is a smartphone monitoring app which is well known among parents. This app is an undetectable app that works smoothly without being caught by phone users. In addition, if your target user is using iPhone, you also can choose KidsGuard Pro for iOS to monitor his/her phone.
The best feature of KidsGuard Pro for Android is the Geo-fencing feature that other spying or monitoring apps do not offer. Besides, Parents can create a safe area and no go area on the KidsGuard Pro for Android account, and when kids try to enter a no go area, parents receive a notification.
It shares WhatsApp chats, Instagram, call logs, SMS history, downloaded apps and share web history of the target device. So kids Guard pro is the best alternative to the Jjspy app and is a highly recommended option.
Track someone's phone without them knowing
KidsGuard Pro for Android makes it easy to track someone's phone without them knowing; there are two different methods for Android and iPhone.
If you want to monitor someone's Android phone, follow the below-mentioned steps.
Step 1. Click Monitor Now button below, skip to KidsGuard Pro's website and sign up an account.
Step 2. After registration, go to My Products page and click on Setup Guide button, follow the instruction to download and install KidsGuard Pro for Android onto target phone. This step only needs to take 3-5 minutes.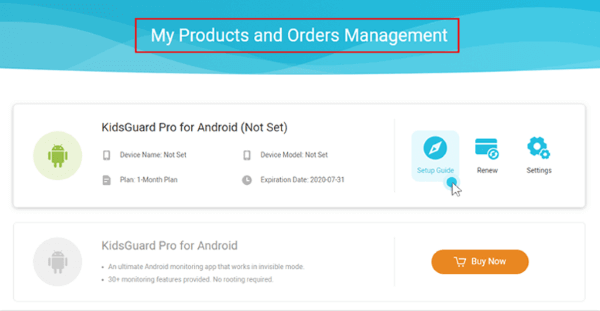 Step 3. When setting is finish,you can begin to view target phone's activity on dashboard.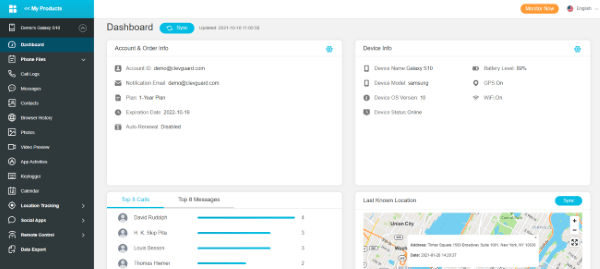 Conclusion
Jjspy is a monitoring app for Android and iPhone. It has numerous features that help people to track someone's phone without their acknowledgement.
But this spy app has some drawbacks like it doesn't work on PC, and works only on the internet. Without the internet, this app doesn't monitor the targeted person's activities.
Moreover, it does have only limited features for iPhone devices. It also has no geo fencing latest feature, which is best for security purposes. So people should look for alternative apps like Jjspy.
If they want to monitor someone's activity effectively in a short time. KidsGuard Pro for Android is the best alternative monitoring app of Jjspy.
Because the KidsGuard Pro for Android app has multiple features that help monitor someone activities,so if you are not satisfied with the Jjspy app, switch to the KidsGuard Pro for Android app.