Our digital lives are today our own identity, from the social media conversations we have, emails we exchange, internet money access- internet technology has created a whole new digital persona for everyone. And as we enjoy the internet fun and conveniences, government agencies and cybercriminals are peeking into our digital lives- breaching our privacy using spyware. This might be a shocker, but someone may be running surveillance on you using yourAndroid phone without your knowledge. Spyware poses a considerable risk safety of your data and your privacy. At the same time, finding spyware on your device is difficult – you will need a spyware detector application to find and clean spyware on your smartphone.
Luckily for you, this guide will run you through the various types of spyware, how to detect them, and also introduce you to the best spyware detector for android.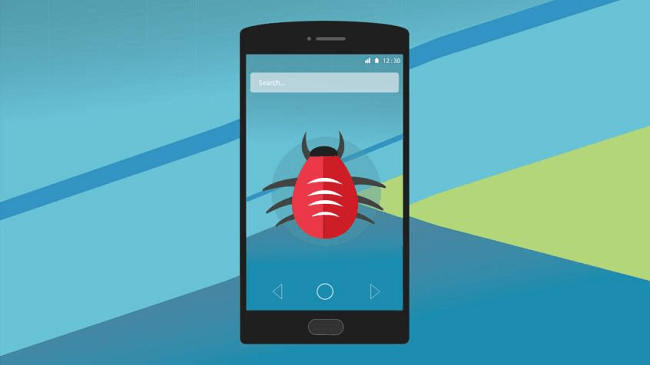 Types of Spyware
The different types of spyware are generally categorized with an account of their intent. Spywares are coded with specific instructions for particular functions. For instance, some spywares are designed to monitor user web activities and send the data to marketing agencies. Others are built to track your physical location, while others have entirely harmful intent to steal personal information. Below are a few common types of spyware that you should familiarize yourself with.
1. Password Stealers: These are spyware purely designed to harvest passcodes from an infected Android smartphone. They will literally steal every detail from web passwords, system logins, to network credentials. Some can steal cookies to enable them to use sites with your ID. In such a case, your internet ID will be used as a "Proxy" to access the website while the actual user remains anonymous.
2. Banking Trojans: They are particularly designed to steal money and financial information from you. Banking Trojans tend to exploit web page loopholes spoofing bank websites so that the user makes bank transactions on a fake website. They will record all your banking information and send it back to cybercriminals. It is also possible for cybercriminals to manipulate payments to their account instead of the intended account.
3. Mobile Spyware: Smartphones have become personal data storage devices for most people, making them a target for cybercriminals. Using mobile spyware, cybercriminals can run surveillance on you- your location, call logs, call lists, photos, and videos you have taken on your phone. With access to such personal information, they can steal your identity, blackmail you for money, or even tarnish your public image.
4. Sound Recording and Video Spyware: As the name suggests. Sound recording spyware record conversations and send them to third-party servers. This means that someone is eavesdropping on your phone calls and phone recording anytime, anywhere. They also have access to your camera and microphone to record videos, take pictures, and run facial recognition on your face without your knowledge.
One thing is precisely clear- Spywares are dangerous! That is why you need to find yourself the best spyware detector app for android to safeguard your data and privacy.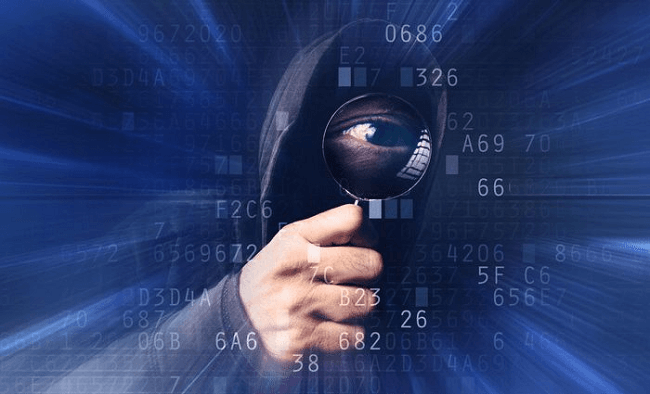 How Do You Get Spyware on Your Phone?
There is a whole list of ways through which spyware can sneak and infect your Android phone. In most instances, you will not notice that you are infecting your phone with spyware. Doing it unintentionally means that the malware will go unnoticed if you do not have a spyware detector app on your phone. Below is a highlight of common ways through which spyware can sneak into your phone.
1. Accidentally Installed Spyware: Sometimes,?spywares accompany useful Android applications or present themselves as legit utility applications. This way, you will unsuspectingly download the spy application or spy application bundle to your smartphone. Even though Google and App Store have measures to protect you from such incidences, having a spyware detector application could along in ensuring maximum data security and privacy.
2. Someone Installed Spyware: In other instances, spyware could find a way into your phone through someone else. It may be either unintentional or deliberate. When it is deliberate, the person in question has bad intentions to run surveillance on you, steal your data, and breach your privacy. A spyware detector and a strong lock screen password could come in handy to prevent such a scenario.
3. Targeted by Phishing or Smishing Attack: Like another kind of malware, spyware can be propagated using phishing which involves opening email links that download spyware to your device. Cybercriminals may also use spoofed sites that purport to be from popular organizations and whose links end up downloading spyware into your phone. It is therefore imperative that you keep watch and avoid opening web links from unknown origins.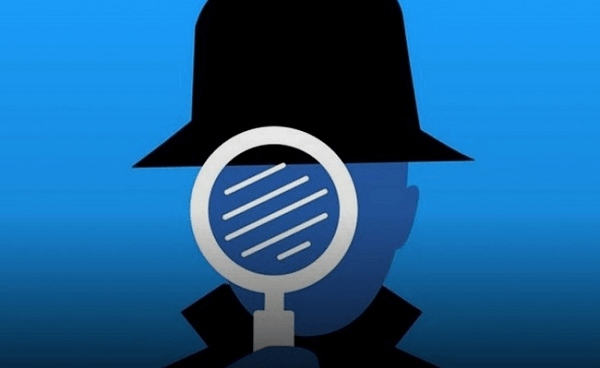 How to Detect Spyware?
To effectively detect spyware on your phone, you will need to find and install a spyware detector application; otherwise, finding hidden spyware can be very difficult. That said, we will, at a glance, highlight a few red flags/ signs that may help you detect or tell that your smartphone is infected by spyware.
1. Slow Response: In the event that your phone gets suddenly sluggish at running applications or takes forever to boot or reboot, it is possible that your device is "infested" with spyware files or applications. Usually, spyware runs in the background consuming a lot of random-access memory, thus slowing down the normal functioning of your device.
2. Unexpected Pop-ups: Popping ads are pretty normal. However, if you notice a sudden abundance of popping ads, then you cannot rule out a spyware attack on your phone. The ads will often originate from advertisers who have consistently been collecting your web user behavior and coined ads to match your behavior.
3. Batteries Deplete Quickly: Normally, spyware runs?in the background- constantly monitoring and sending collected data to cybercriminals. This requires a lot of energy, leading to quick battery draining even when your device is not in use. This is often accompanied by device overheating.
4. Difficulty Logging into Secure Sites: This is pretty interesting; for example, if you tried logging in to an online bank account and failed for the first time and it then went through the second time, it means that the first attempt was on a spoofed site and your bank credentials were communicated to a third party.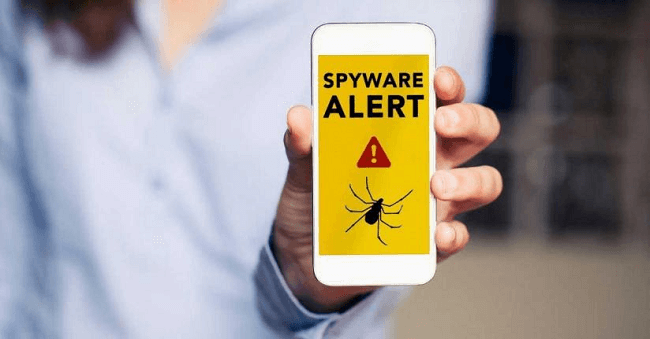 Best Way to Safeguard Your Privacy: ClevGuard
ClevGuard spyware detector application is a powerful anti-spyware solution with unmatched spyware detective and cleaning abilities. The software is designed to protect users from spyware, surveillance, monitoring, unauthorized location tracking, and possible espionage attacks. It is by far the best spyware detector app for android devices. Here are a few of the key features that make it a top privacy safeguarding software.
1. Key Features of ClevGuard
(1) Quick Scan All Apps: ClevGuard has an easy-to-access "Scan" option that allows users to scan and detect spyware on their devices quickly.
(2) Real-time Protection: The software is knit with top detective technologies and powerful live algorithms that provide real-time protection against spyware attacks.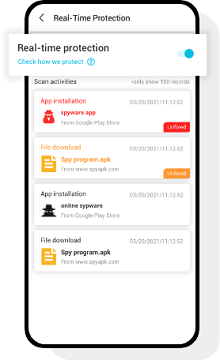 (3) Completely Remove Spy Apps: Besides scanning, ClevGuard guarantees 100% cleaning/removal of spyware files/applications from your Android device without doing to your data or Android system.
(4) App Audit: After running a scan, you can add or remove apps to the whitelist or blacklist at will.
2. How to Keep Your Privacy Safe
Step 1: Download and install ClevGuard
Go to Google Play Store to download and install ClevGuard application on your Android phone.
Step 2: Initiate scan and detect spyware
Launch ClevGuard and tap on the "Scan" option to detect hidden spyware on your phone.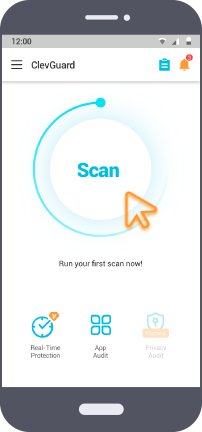 Step 3: Remove spyware with ClevGuard
After scanning, you can then find the results and remove the spyware in a few seconds. You can also voluntarily add and remove infected applications from the blacklist and whitelist.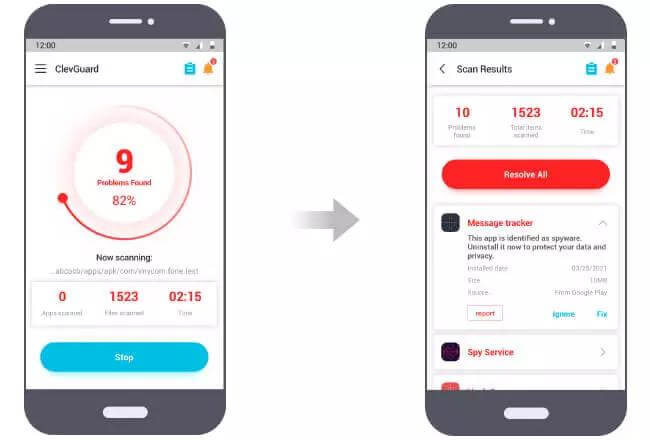 Summary
You got it now! You can now scan and remove spyware files/apps using the best spyware detector for android- ClevGuard anti-spyware app. The software is most powerful, top-rated, and has a clean user interface that makes it remarkably easy to use. ClevGuard is the true definition of a top-security and privacy solution. Download, install and use ClevGuard today to safeguard your privacy.